As soon as I saw the Abstract Mountain die an idea popped into my brain to make Father's Day cards on wood paper! I just love how they turned out: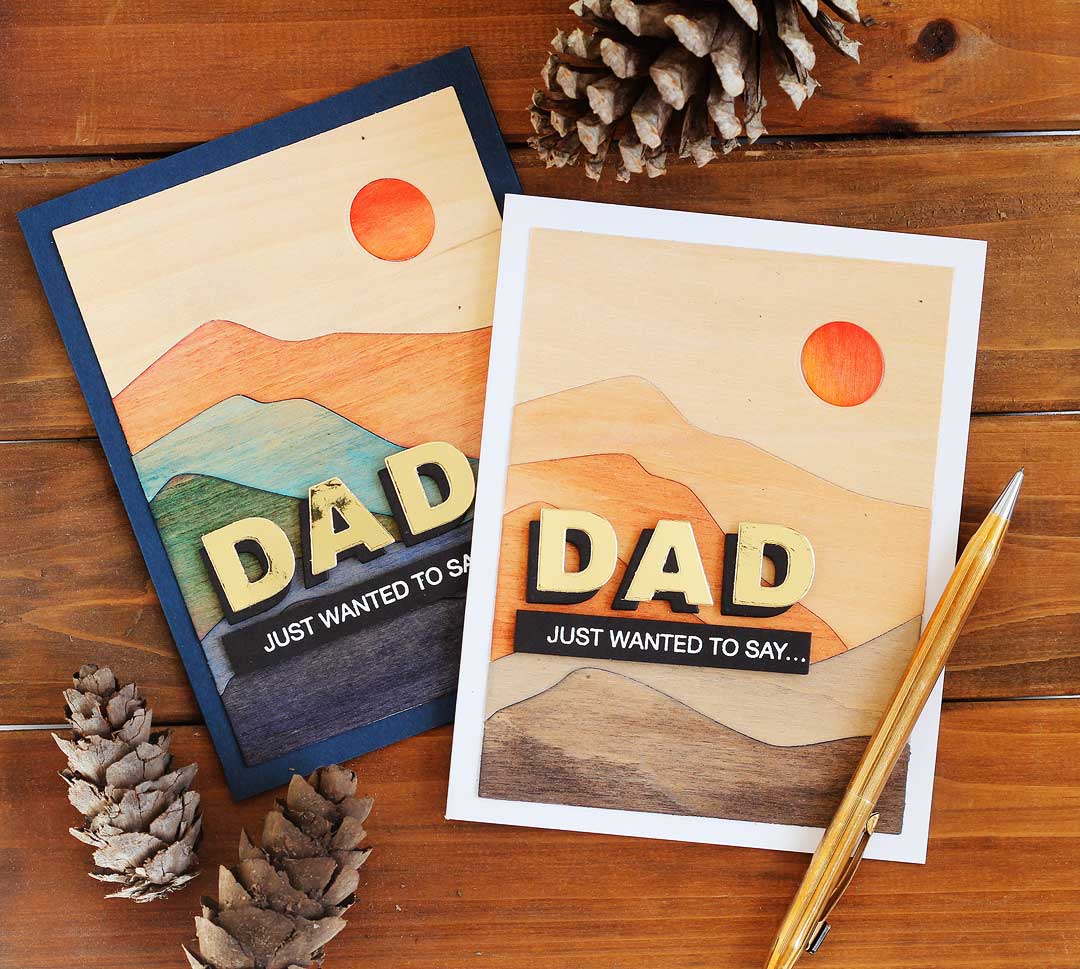 I started out by die cutting the wood paper — I used one that I happened to have in my stash, but THIS one looks even better! It already has adhesive backing so it would save you a step.
The mountain scene is from Abstract Mountain, which comes with a moon. But I used the sun from Abstract Sunset instead! I had them mixed up in my storage pockets but it's all good lol!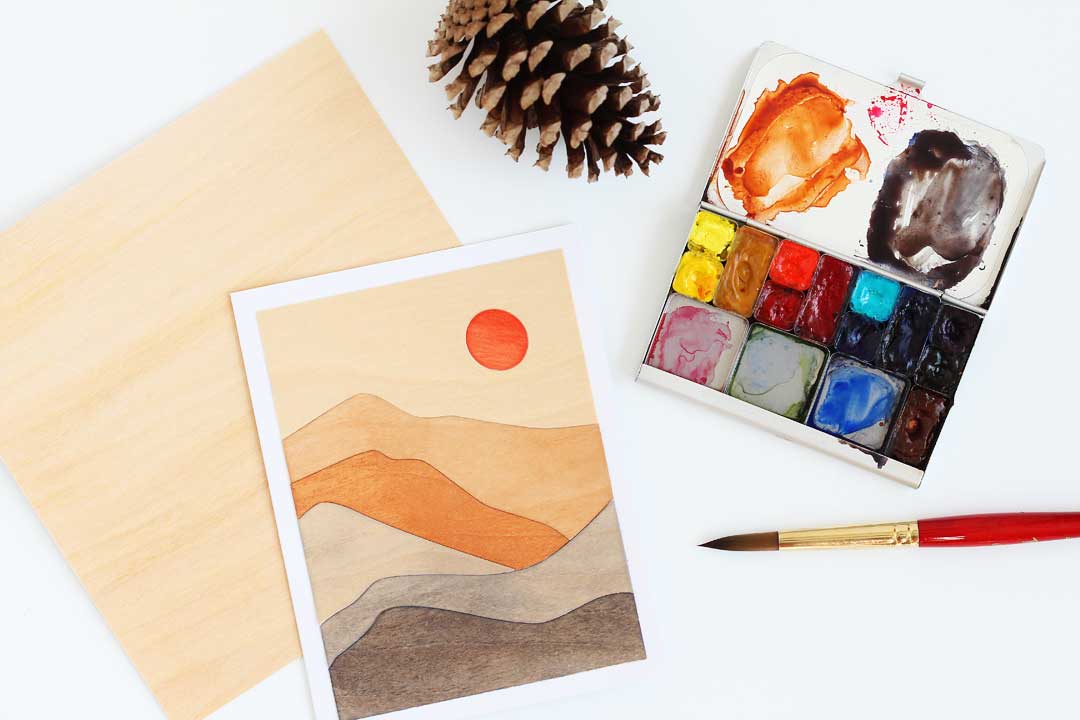 Then I thought to myself hmmmmm, I wonder if I can watercolor it? Turns out you can! YES!
For the first card I just used 3 colors:
For the second card I kept those three but added phthalo green (blue shade) in the mix because I wanted to see how it looked — gotta say that staining colors like this really work great on the wood!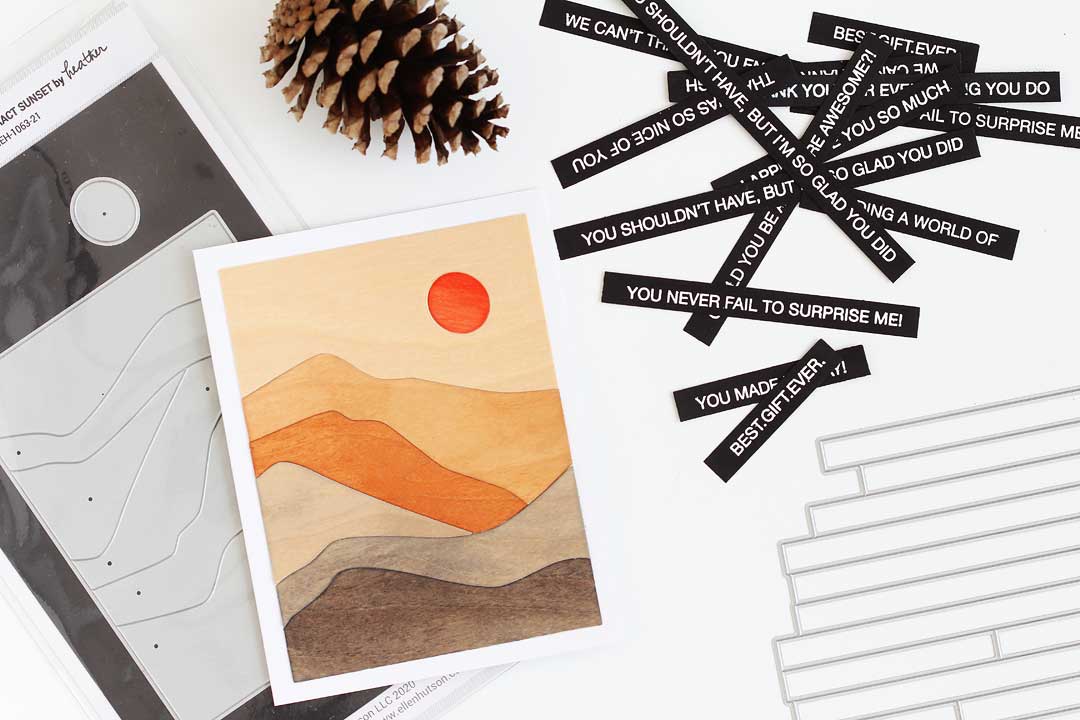 Next I searched around in my stash to look for a sentiment to use, and I landed on using the Classic Block Alpha with gold paper along with the Nice Of You stamps and die.
This set is genius you all! You can stamp the sentiments and then cut 'em out all in one swoop! I save any extras in an envelope tucked in the die storage pocket, so for these cards I only had to stamp and die cut them one time. Woo!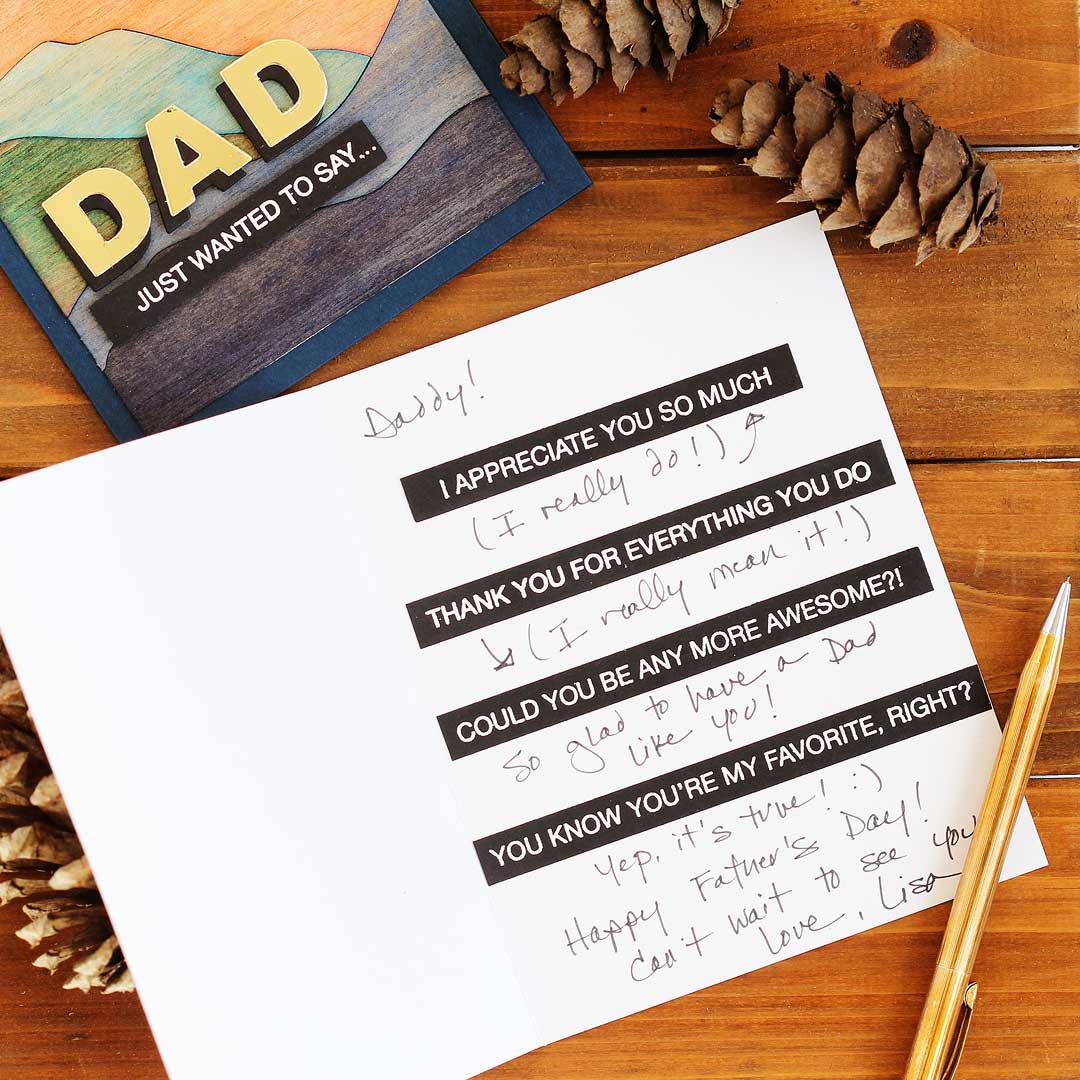 Here's a peek at the inside of my Dad's card — yep, I still call him Daddy :)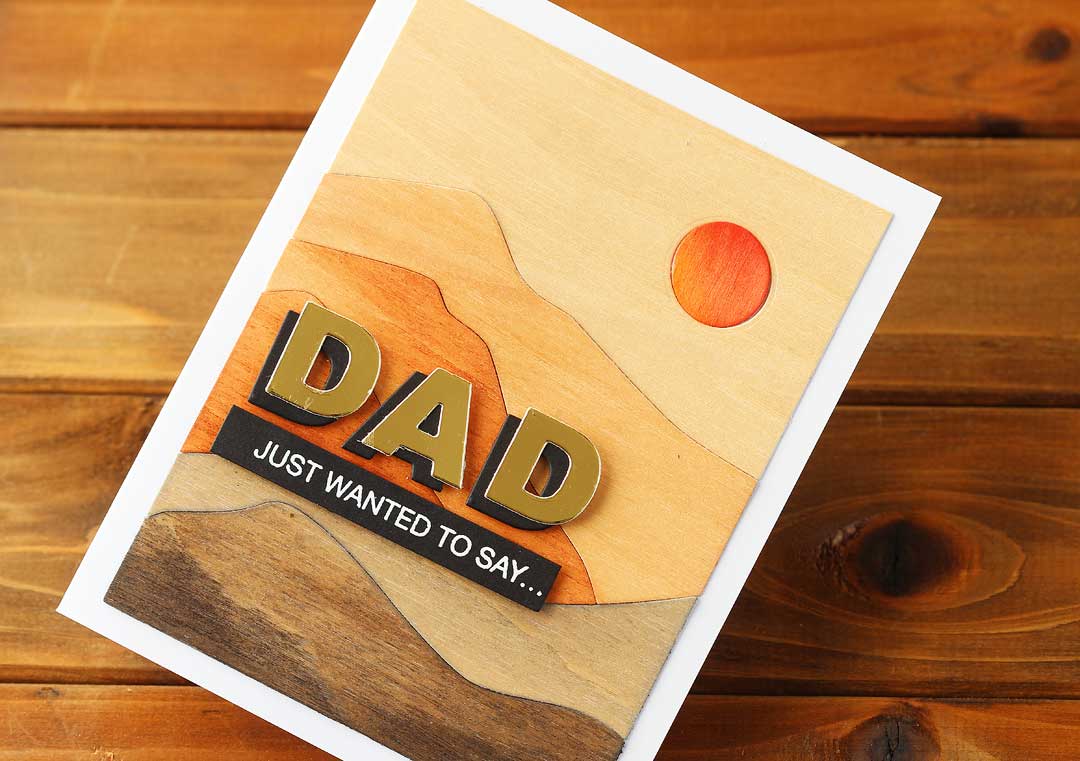 And here's another look at the front: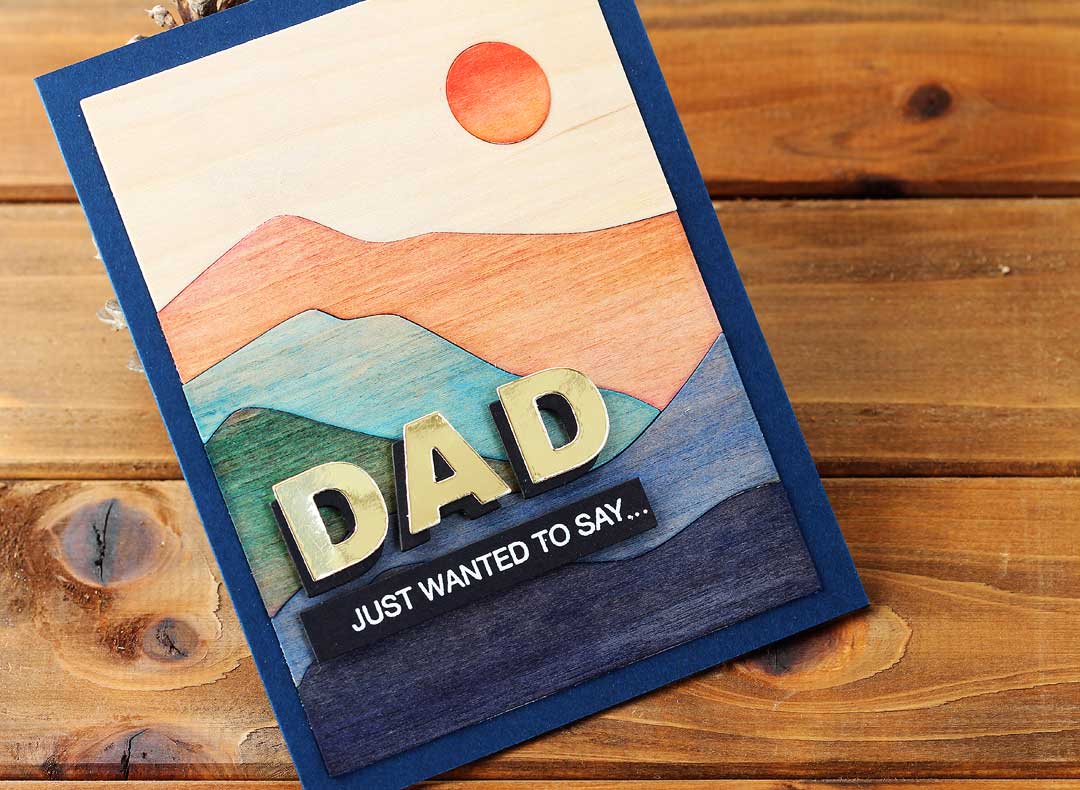 Oh one more thing! I used a white pen to add the "…" after the "just wanted to say" — I wasn't gonna do it at first because I was afraid I'd mess it up, but J asked if I had a white pen to add the "…" to his Dad's card so I just had to go for it! (Love that he knows about white pens!)
Here are the supplies I used — I think this design would be great for masculine cards for any occasion!
Supplies
Note that these are my affiliate links so if you make a purchase by clicking the link below I'll receive a small commission at no charge to you — thank you!
Off to pop these cards in the mail so they get there in time! Happy Father's Day to all the dads! — xoxo Lisa