I love me a geometric shape stamp set, and the new Stay Cool stamps from Ellen Hutson sure don't disappoint! They even come with matching dies. Oh YES!
Pair them with the Yaaasssss die cut and you've got the ingredients for some super fun cards. Here are ideas for two ways to use 'em!
#1: Cue the Confetti!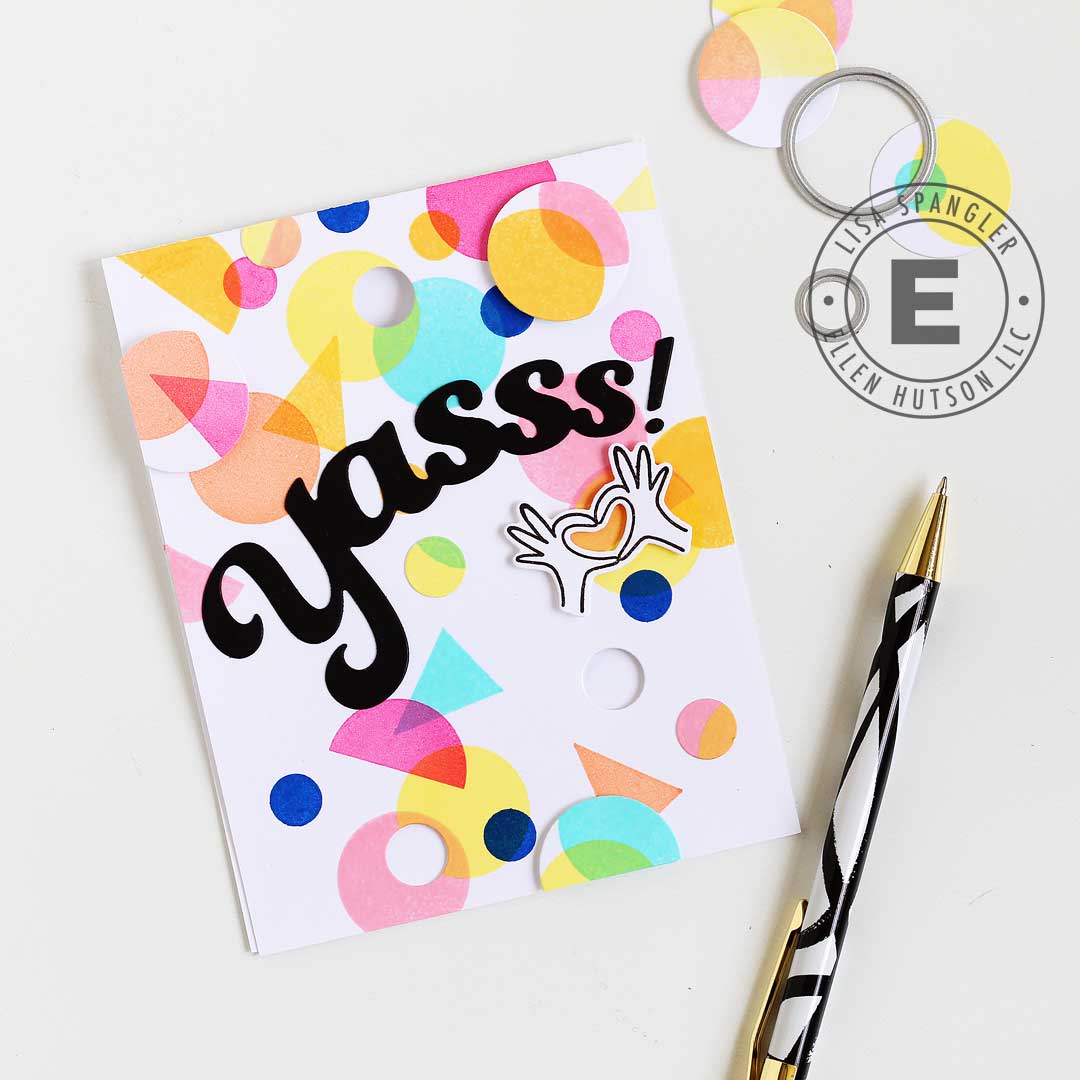 If you know me, you'll know how much I love confetti! (And I love sneaking some in a card so that it falls out, ha!) So when I first saw that Stay Cool set, confetti was the first thing that popped in my head!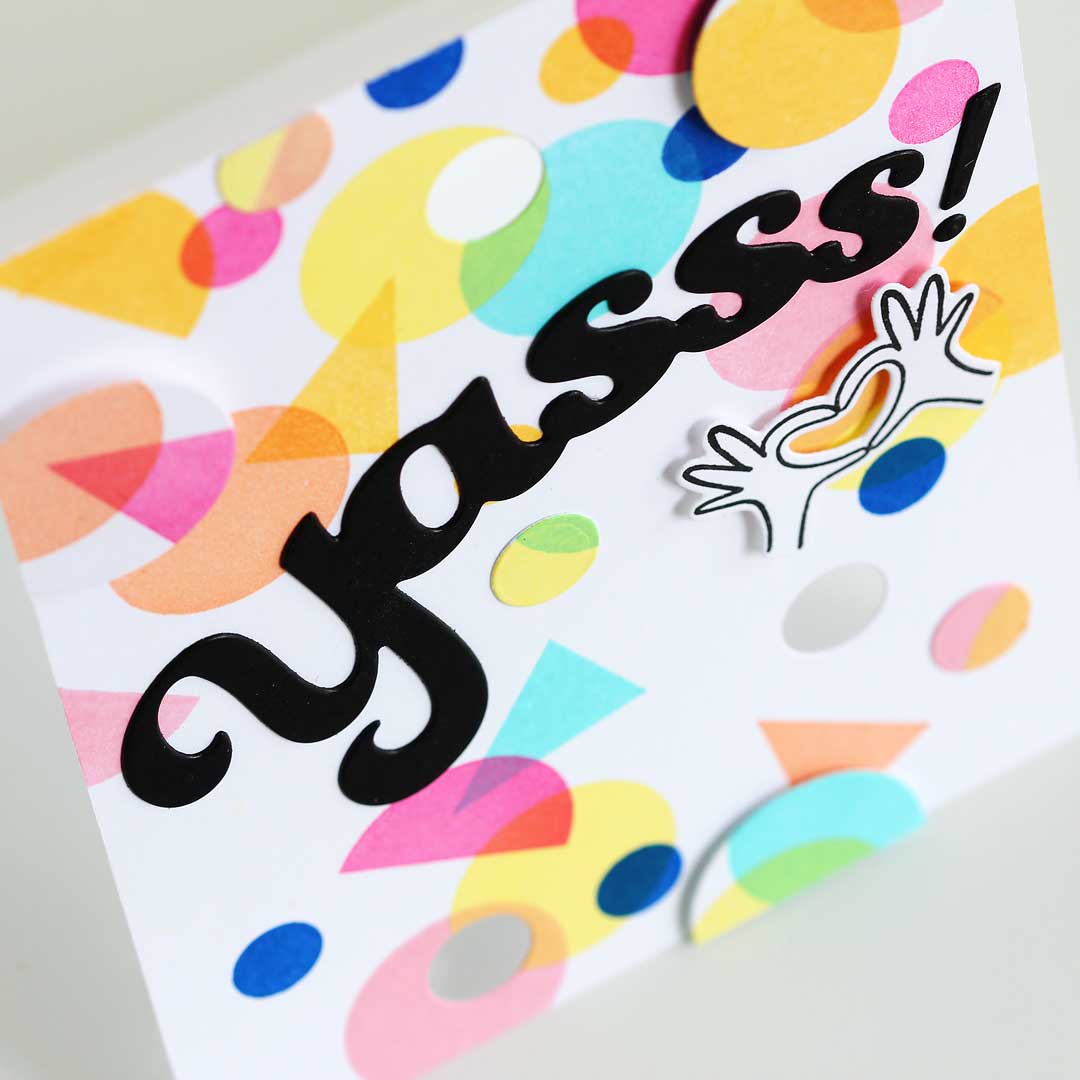 So I went to town stamping some in alllll the fun colors! Then I stamped some extra shapes on scrap paper and cut 'em out with the matching dies.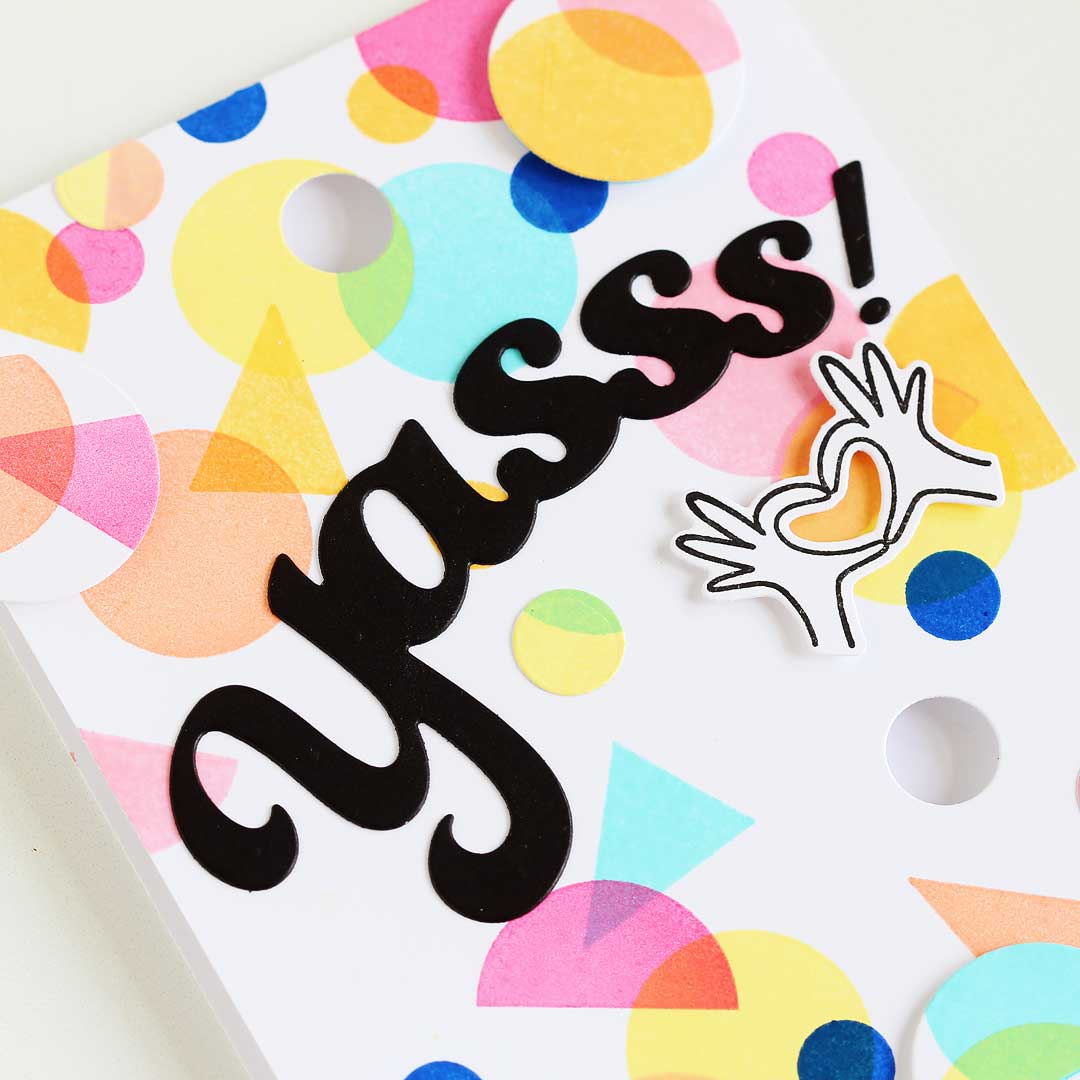 And then! I couldn't resist cutting out some little circles, too! So FUN! (Full inky colors listed below!)
#2 Modern Shapes
I made a discovery while playing with this set: the dotted square stamp in Stay Cool matches perfectly with the Piercing Plate! OH YASSSSS!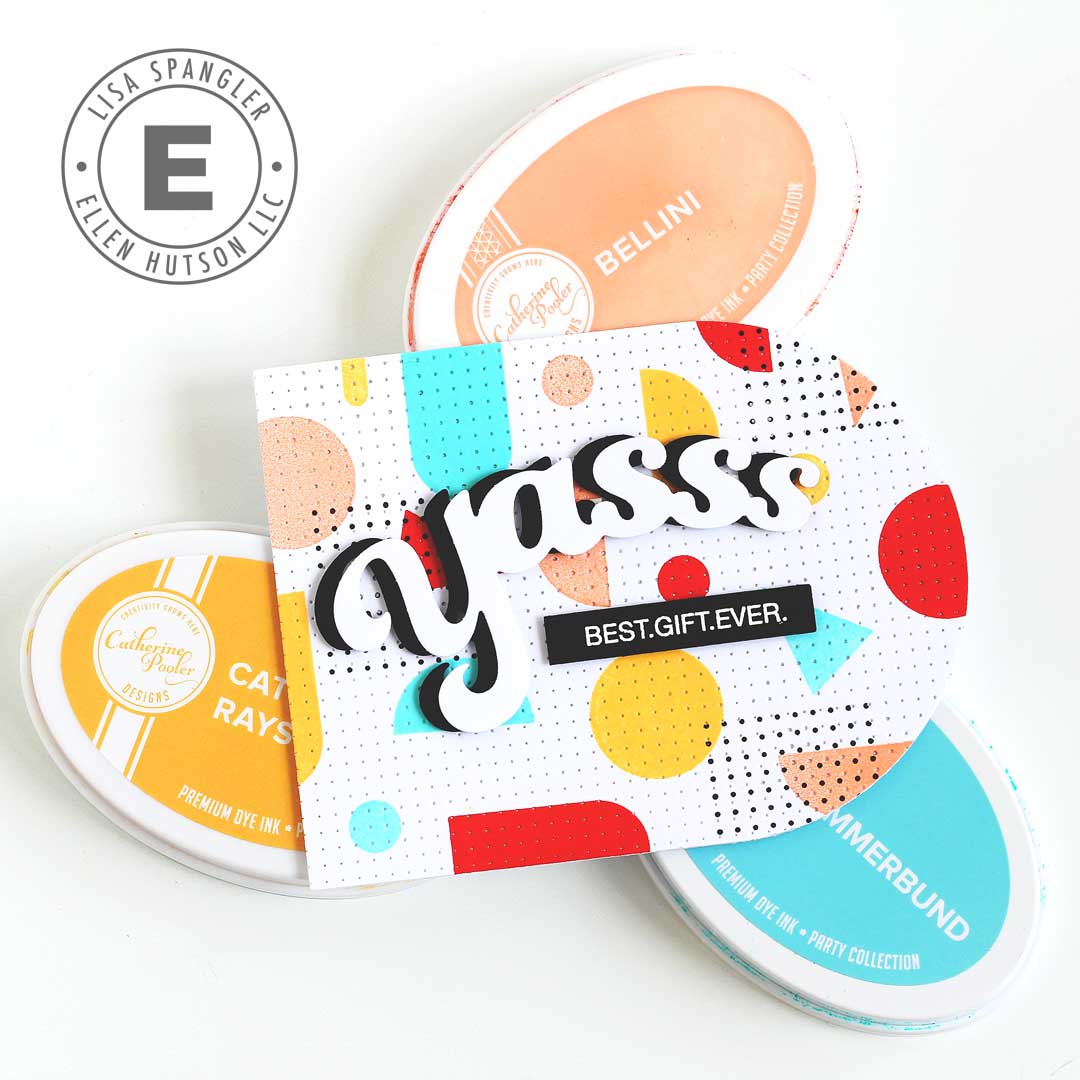 I just love the modern look this gives!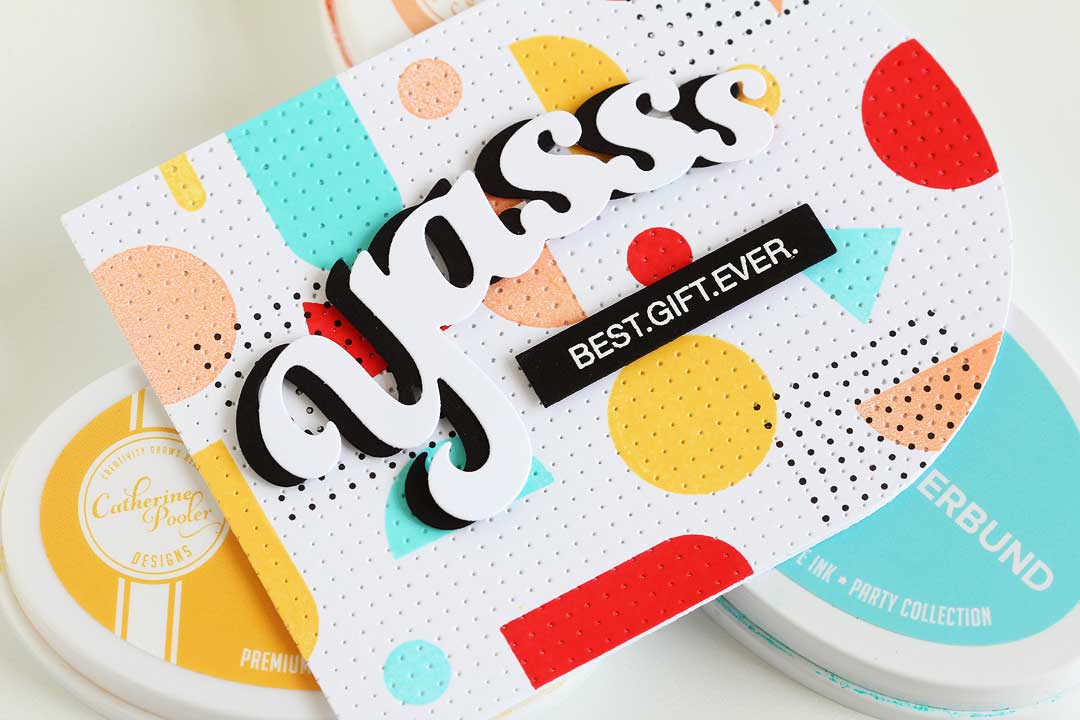 It's kinda like pixels — only better!
Supplies
Note that these are my affiliate links so if you make a purchase by clicking the link below I'll receive a small commission at no charge to you — thank you!
>> SHOP THE FULL NEW RELEASE RIGHT HERE! <<
I used the new Stay Cool stamps and Yaaasssss die on this card. :)
And here are the oldies but goodies:
Stay cool, friends! — Lisa