Hello, hello! It's week 3 of the Ellen Hutson Summer of Stamping, and there's a new release this week with our friends at Pretty Pink Posh — it's so fun! Check it all out right HERE!
Now on to my card today!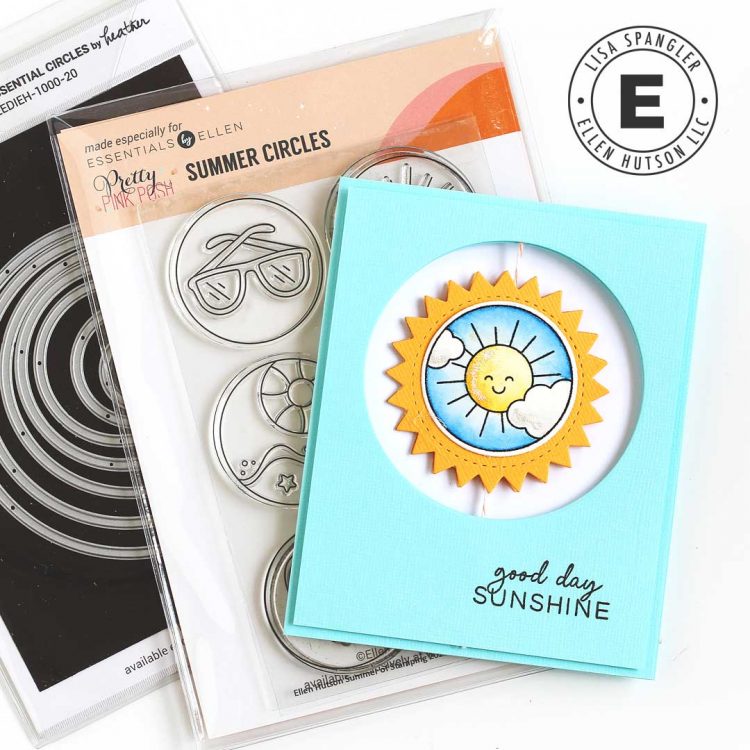 As soon as I spotted this Summer Circles set I had the idea to make a spinner card — would you believe I never made one before?!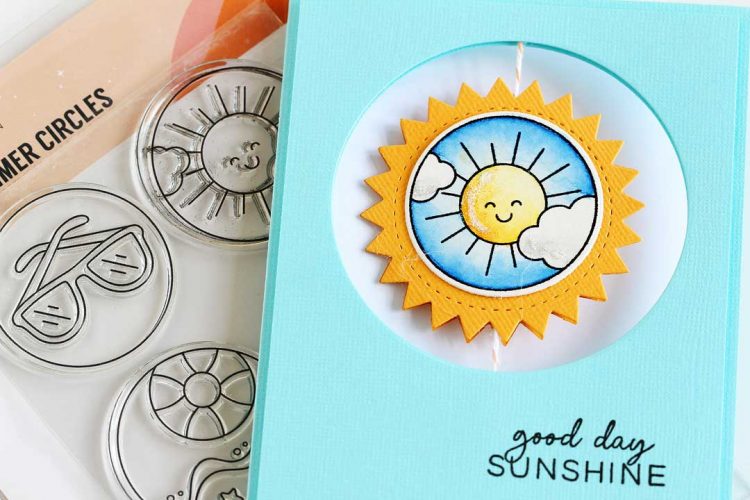 It turned out super cute, amiright?! I think a card like this would be perfect for kids — of alllll ages! Even J thought it was cool! :)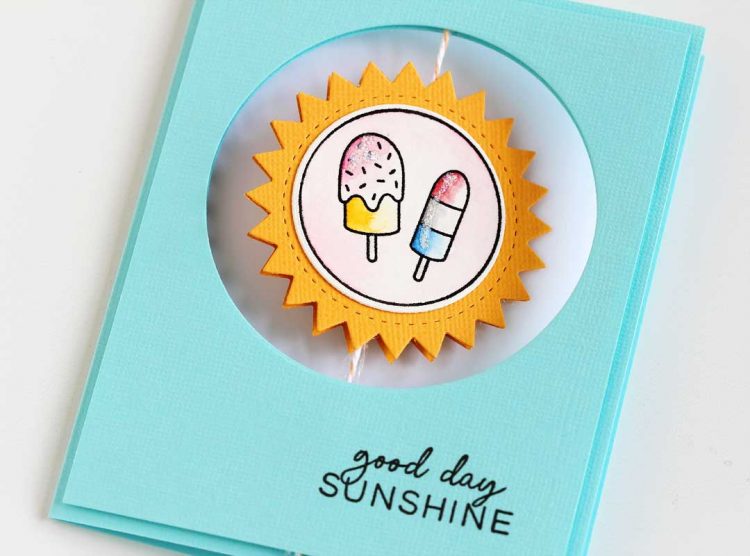 If you've never made one it's super easy to do! Here's what I did:
Stamp and color your choice of summer circles!
Die cut 2 of the sunbursts.
Create your base card plus another panel to hide the string :)
Open (!) the base card and use a bit of washi or a post-it to adhere the base card and the panel together.
Use an EBE Essential circle die to cut through both layers at once! I added a shim to mine and it worked like a charm. If yours doesn't cut both of them through, just remove the top layer and slot the die back in place and run it through the machine again.
Trim some twine longer than you need so that it's easier to work with. With a pencil, mark spots at the card where you want to put the string.
Use a hot glue gun to sandwich the string between the stamped circle pieces, then open the card flat, and hot glue the string to the card.
Wind up your spinner and put it in the envelope, ready to surprise someone!
Supplies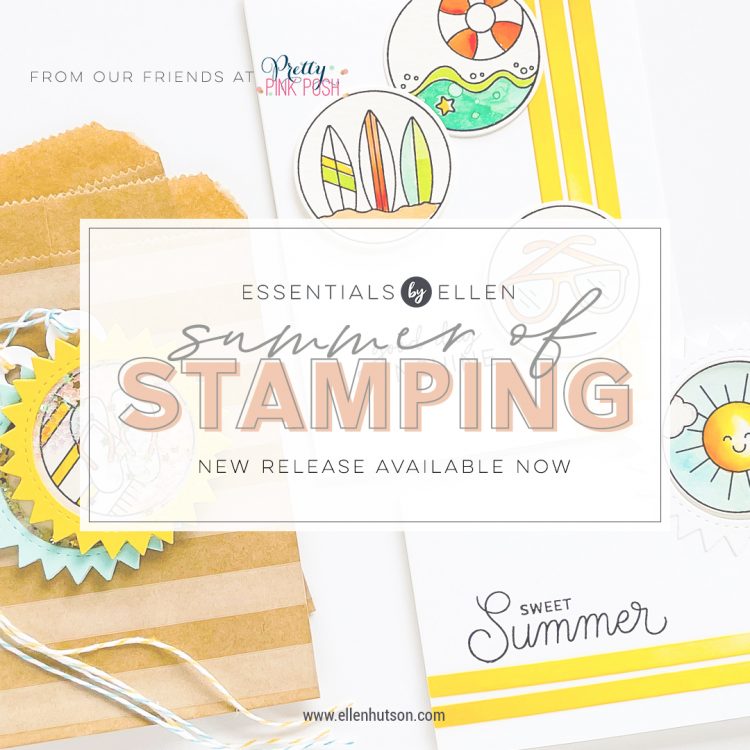 Note that these are my affiliate links so if you make a purchase by clicking the link below I'll receive a small commission at no charge to you — thank you!
>> Shop the full Ellen Hutson x Pretty Pink Posh collab right HERE! <<
Annnd here are the rest of the supplies I used on the card:
Hope you have a great day! — Lisa