Hey there lovely llamas! I'm joining in the Technique Tuesday Christmas in July celebration and you know what that means: it's time to start building your holiday card stash now so when the holidays roll around you'll have them covered "no prob-llama!" :)
I'm sharing two fun cards using TT's Lorenzo the Llama and lotsa watercolor tips and tricks, so let's get started!
First off, here's a look at my cards: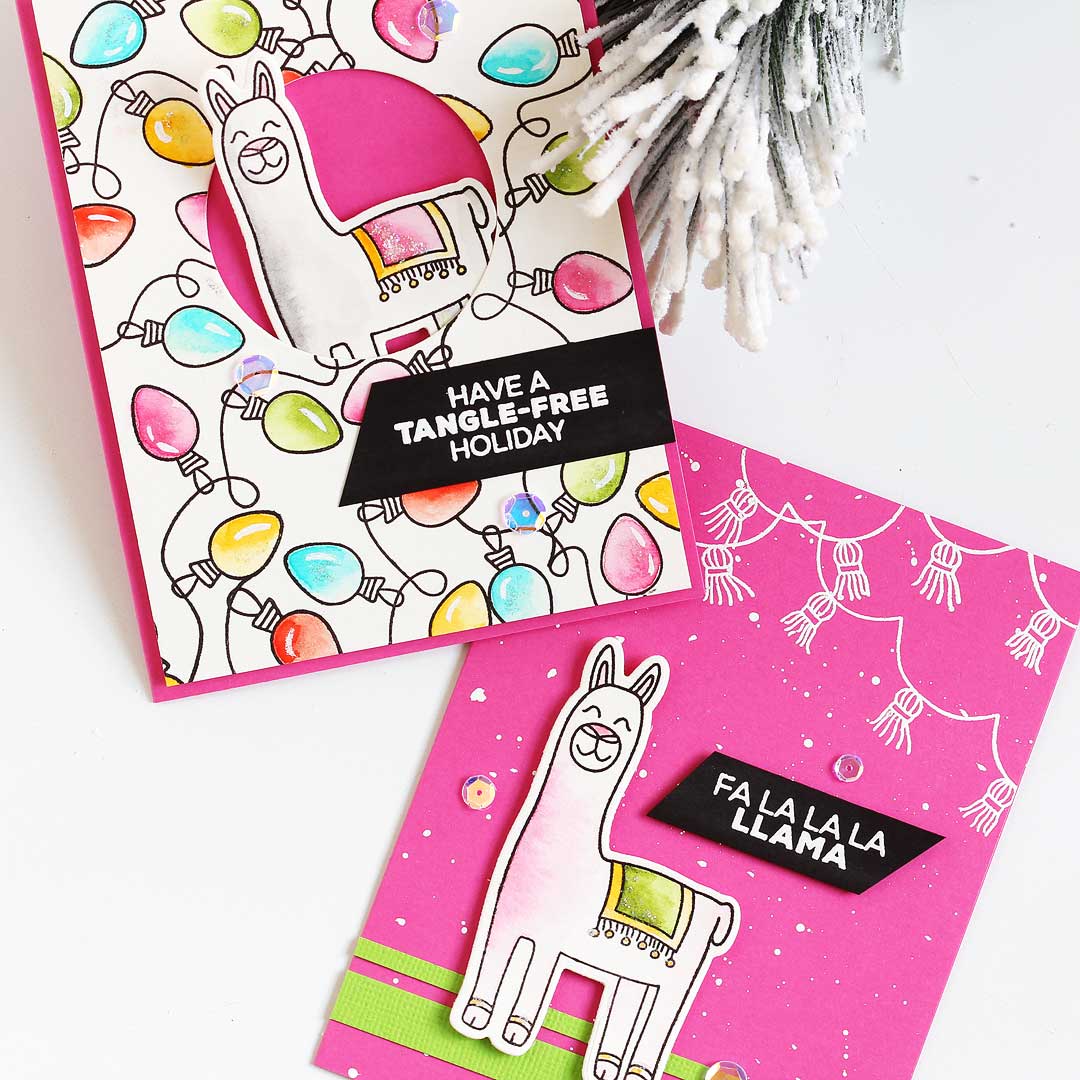 Isn't that Lorenzo just the cutest!?! :)
I started off by choosing a super fun non-traditional color scheme — with magenta instead of red — and then it was almost like the cards made themselves from there!
Now for a closer look, starting with…
Have a Tangle-free Holiday!
As soon as I saw the String of Lights I had the idea to make Lorenzo burst through them!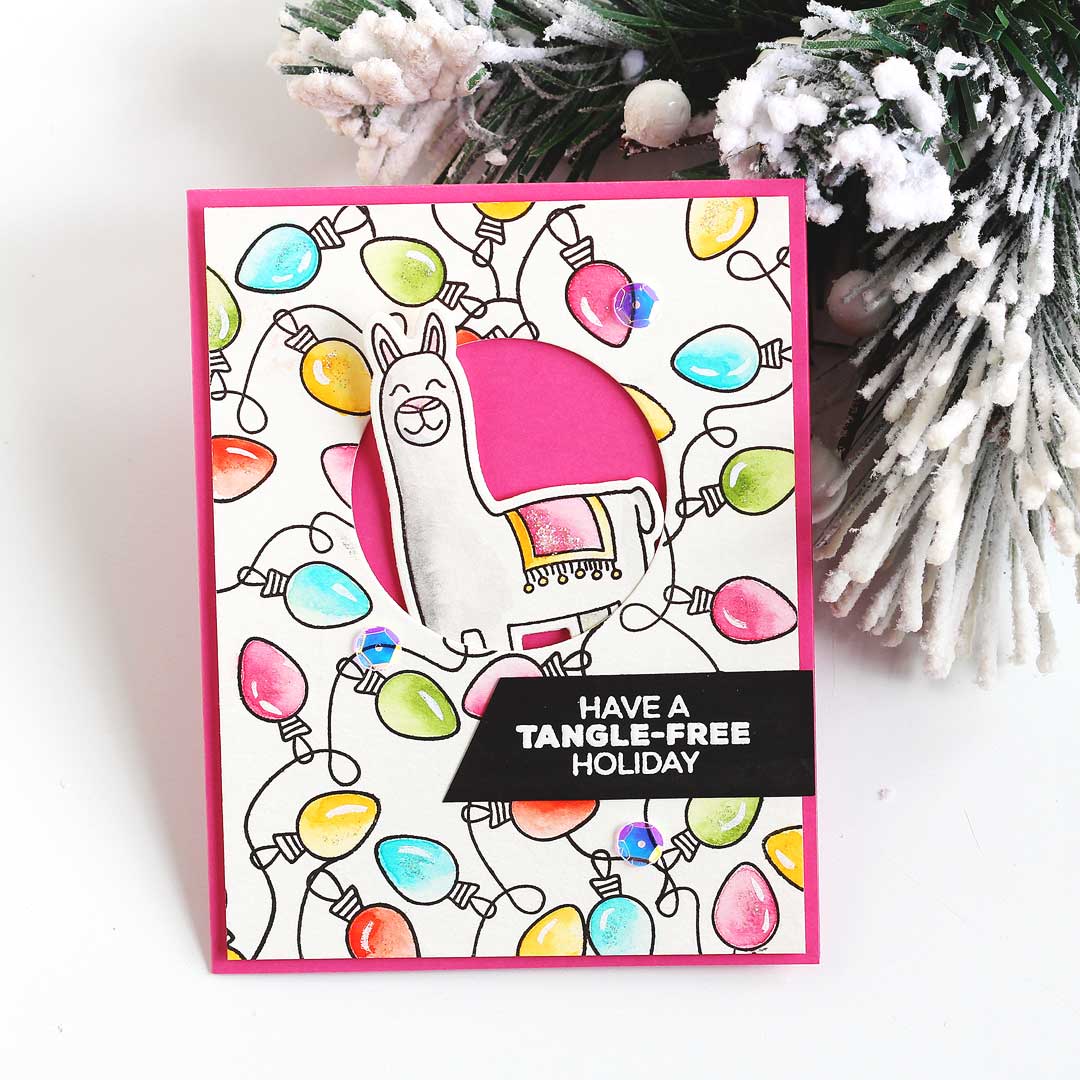 I had so much fun working on this and I was giggling from ear to ear the whole time! I stamped the lights on watercolor paper with permanent black ink, then watercolored away!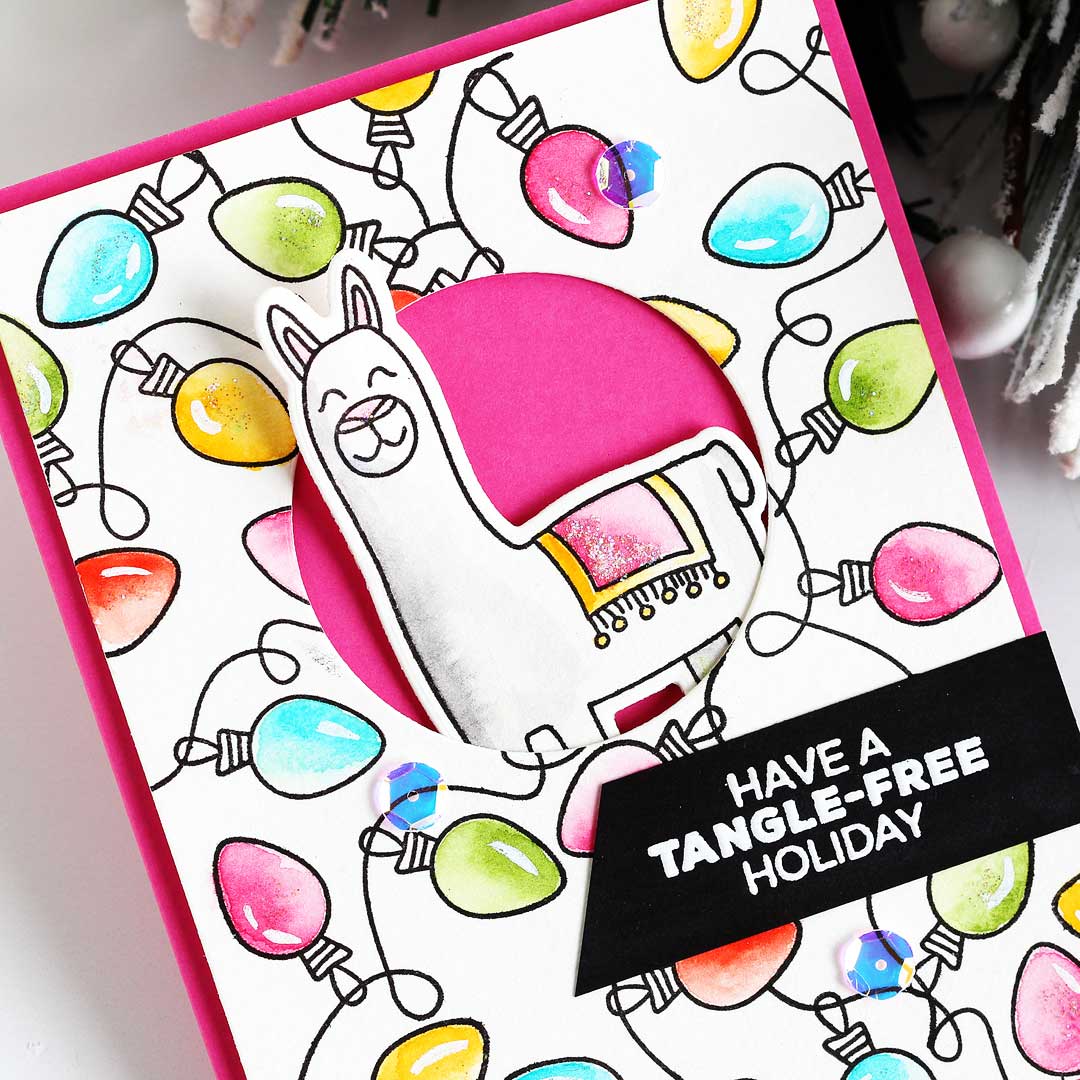 Some tips for ya on coloring those lights:
Work on one lightbulb at a time.
Pick a color and make a two puddles of it on your palette, one watery light and one dark. You can lighten any color just by adding water — that's the beauty of watercolors!
Color the lightbulb with the lightest color, then without rinsing your brush, dip it into the darker puddle and tap the color along the edge where you'd like the shading.
I like to color several lightbulbs with the same color all around the card before switching to a new color.
After the lightbulbs are completely dry add a highlight with a white gel pen.
Once everything was dry I cut a circle out and added Lorenzo! I put foam tap under his head and glued his body down for a fun touch! Then it was just a matter of adding the sentiment, sequins, and some glitter!
Now it's on to…
Fa La La La LLAMA!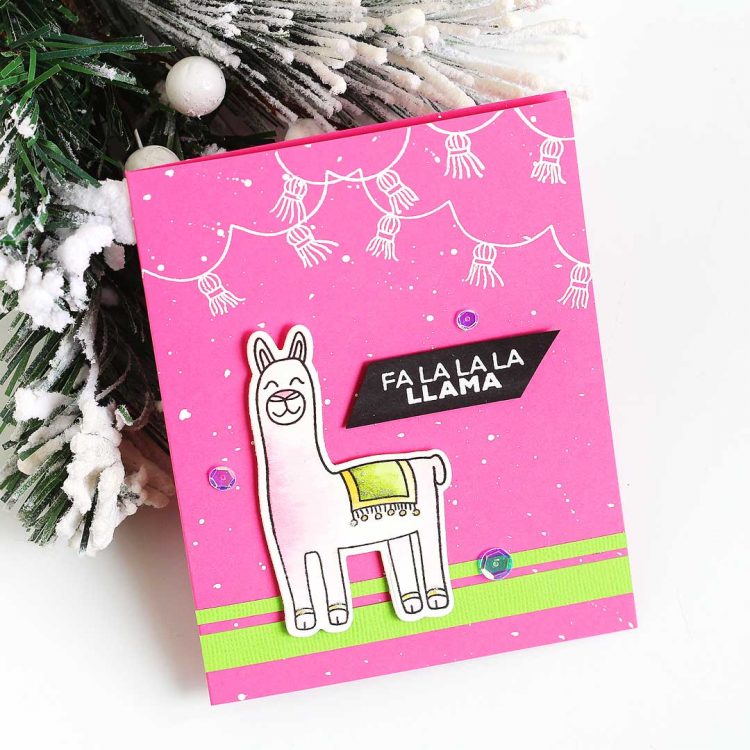 This card totally cracked me! And I just gotta mention how much I love having stamps that can be used for Christmas — and all year long like Lorenzo here! And those tassels make the perfect holiday garland, amiright?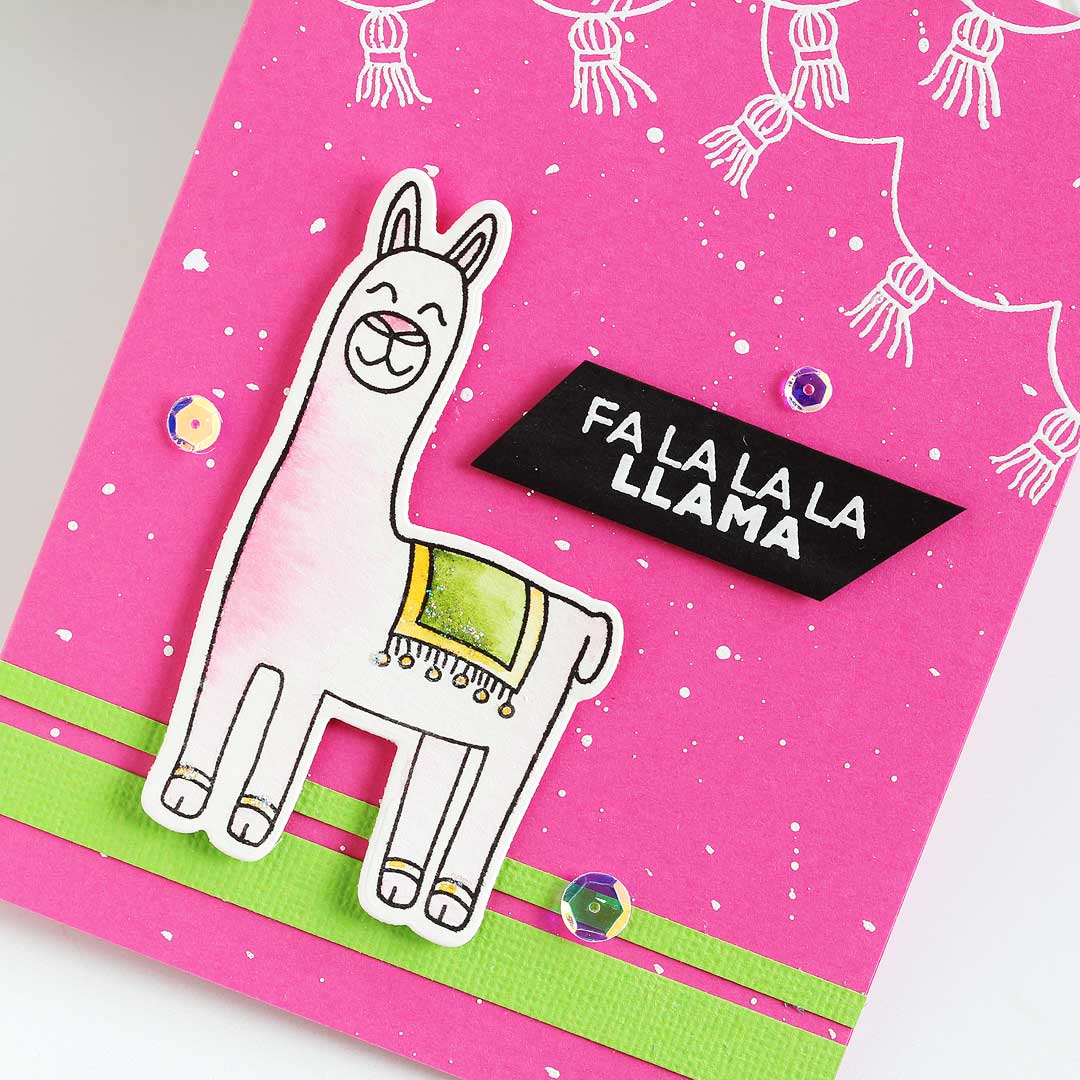 Did ya notice that Lorenzo is a pale pink on this card? I just couldn't resist! I used the same method as the lightbulbs, but this time I pre-wet him all over with clean water, then tapped the pale pink color along the edge and let it feather out. Super simple way to get shading!
One last watercolor tip before I go — this one all about glitter glue! Glitter glue can reactivate your watercolors, so it's best to wipe off the glitter bottle before putting glitter from one color to the next — don't ask lol!
Supplies & Sale!
Technique Tuesday has a special offer for you: 20% off the Christmas Collection with code HOLIDAY, now through 29th at 11:59 pm PDT! YAY! Shop the whole collection right HERE!
Here are the TT products I used on my cards:
And here are the rest of the supplies:
Thanks so much for joining me and hope you have a lla-mazing day! — Lisa