Aloha, friends! I'm back with another card featuring new stamps from Ellen Hutson Summer of Stamping collection — this time, the EBE Aloha set!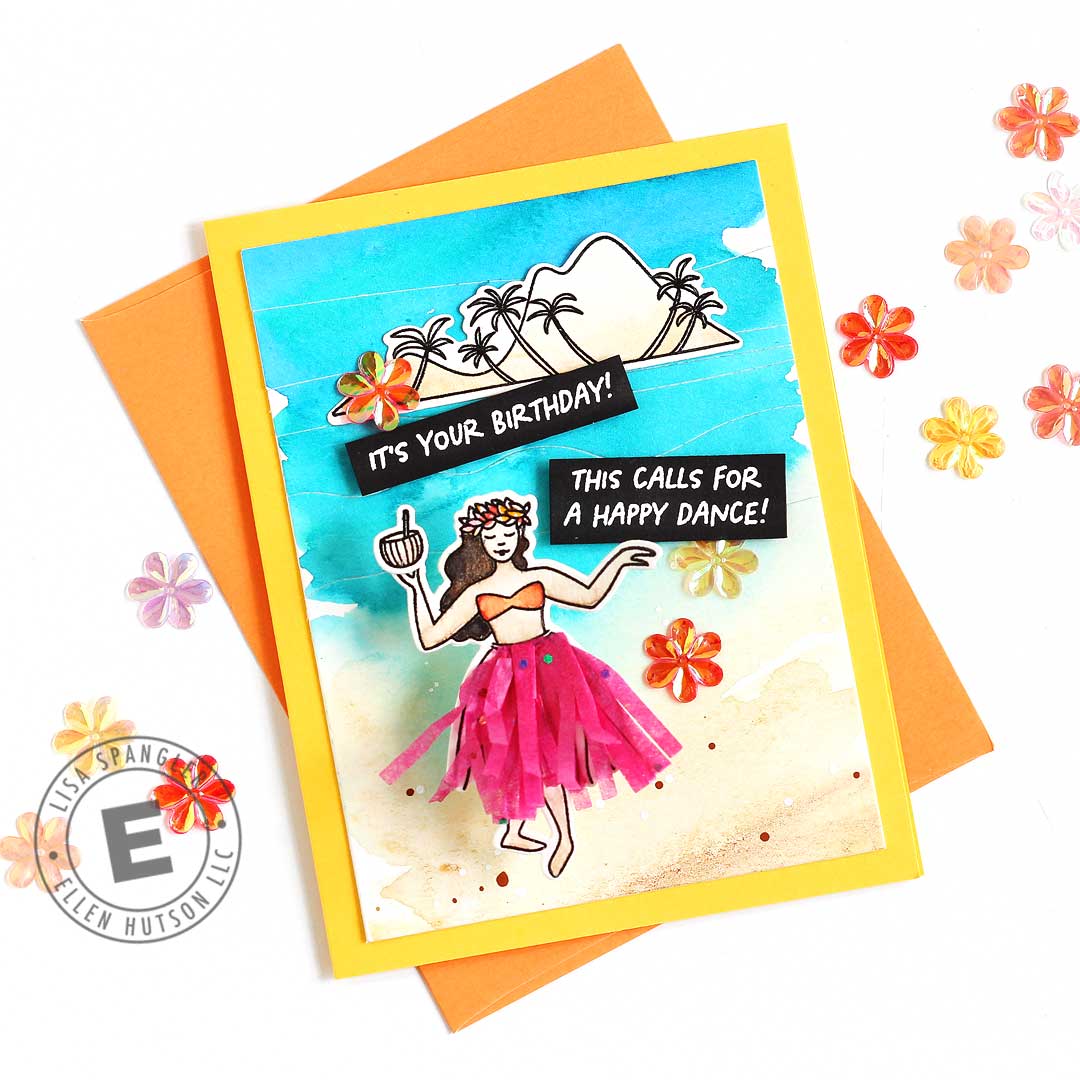 I thought I'd share a few tips & tricks for this card! First off, that background! I wish I'd have thought to take an "in-progress" photo so you could see it better, but it's the Abstract Sunset die — only upside-down! WOO! Love getting more from my supplies like that!
And then! When I made this card I didn't realize that my girl Julie had made a Tilt and Rock die to make that skirt hula! DOH! This card woulda been so much better if I'd have known — oh well, next time right?
I did have the idea all on my own to give her a little hula swing, and I went to get an action wobbler but realized I was out, DOUBLE DOH! So I had the idea to make one instead!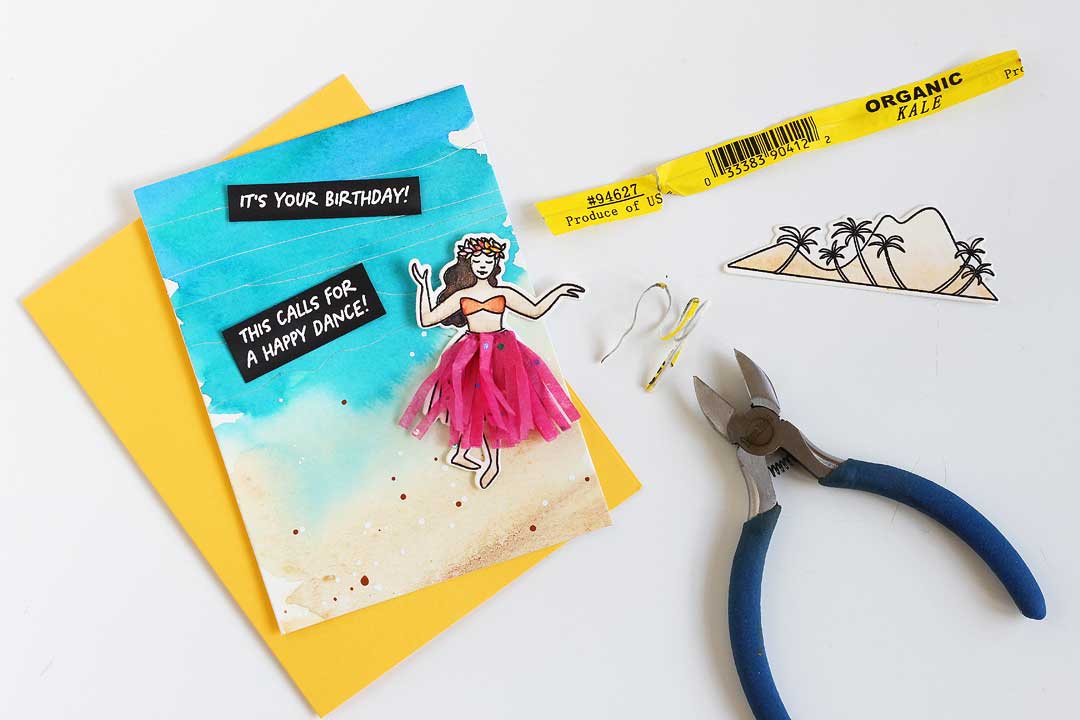 I grabbed the wire off of some kale, removed the paper, wrapped it around a pencil and clipped it, then added it my card! I ended up using packing tape to secure it on there — works like a charm! You can see it in action over on instagram :)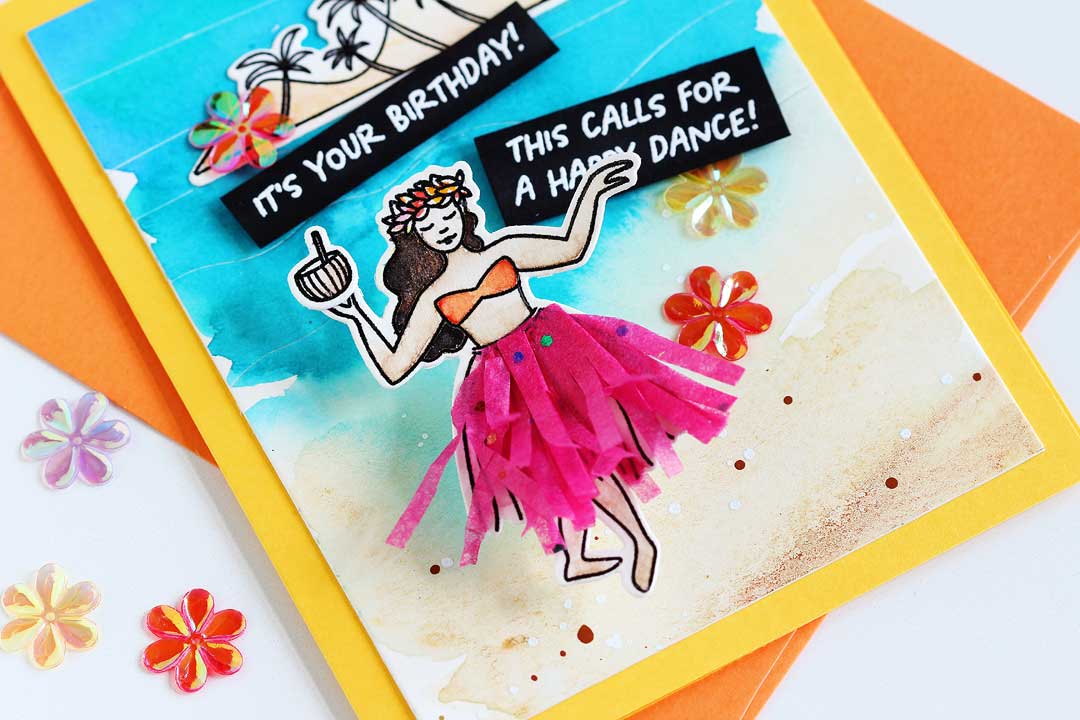 Oh and! One last tip before I go! I used the Never Ending Fringe die and some PINK tissue paper to give her skirt some dimension. :)
Can't wait to make more of these!
SUPPLIES
Note that these are my affiliate links so if you make a purchase by clicking the link below I'll receive a small commission at no charge to you — thank you!
Here are the supplies I used on this card:
Don't forget to enter giveway on instagram, and hope you have a great day! Mahalo! — Lisa