Help me wish J a very happy birthday!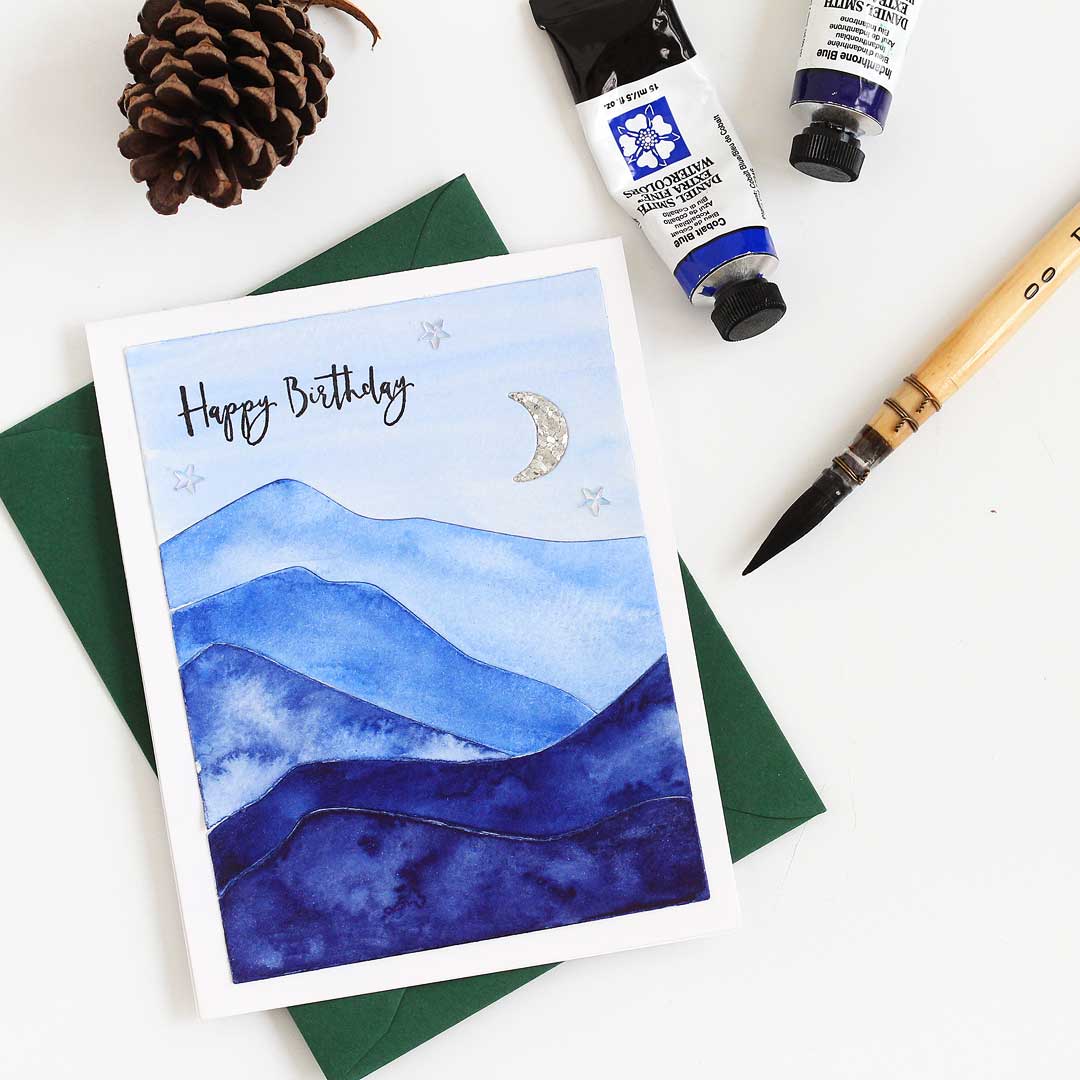 I usually have a hard time coming up with a card for him, but this year was super easy since we just got back from a trip to Great Smoky Mountains national park! Say hello to the Blue Ridge card-way, made with the EBE Abstract Mountain die!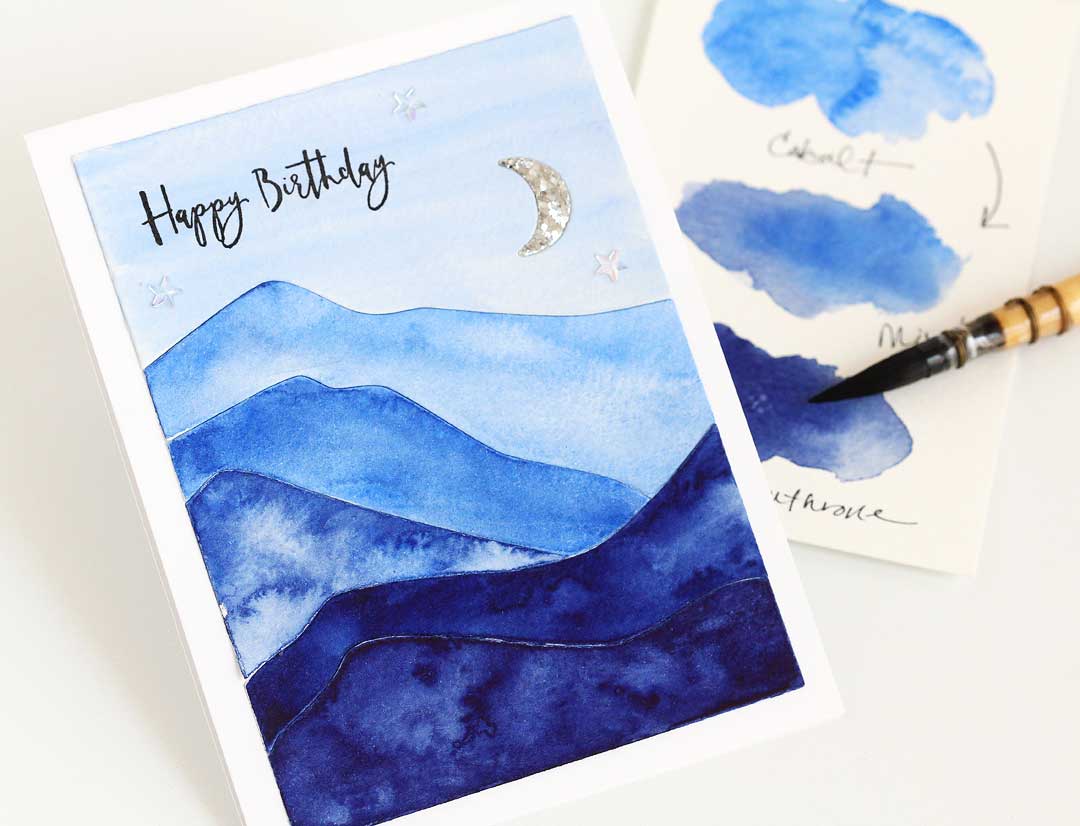 There are just two blues on here:
Cobalt blue at the top — this one has a subtle granulation and goes from light to midtone!
Then starting at the third mountain down I started mixing in some indanthrone blue to the cobalt, ending with pure indanthrone on the bottom mountain. Indanthrone blooms readily when you drop in clean water — love that!
To finish off the card, I used the moon die that comes with Abstract Mountain and then added an inlay moon with silver glitter paper. Then I stamped the sentiment, added some stars — and that was that!
J really liked it, yay!
Supplies
Note that these are my affiliate links so if you make a purchase by clicking the link below I'll receive a small commission at no charge to you — thank you!