Help me wish my Dad a happy birthday!
Had so much fun making this card — yep, I was giggling the whole time I was working on it! :)
I started out by die cutting the Abstract Sunset die out of watercolor paper. Then I watercolored away! This card uses JUST 3 colors:
Indanthrone blue – all of the mountains were painted with this color. Tip: splash in some clean water and charge in more paint to force blooms — it's like magic!
Hansa yellow medium – I painted the sky piece with this first, then while it was still went, I used…
Quinacridone coral to add the clouds. While the clouds were still wet I dropped in a little indanthrone blue to the undersides of the clouds and let them mingle together to form the cloud shadows.
Since these are abstract shapes it doesn't have to be perfect — just play and have fun.
Now for the inside: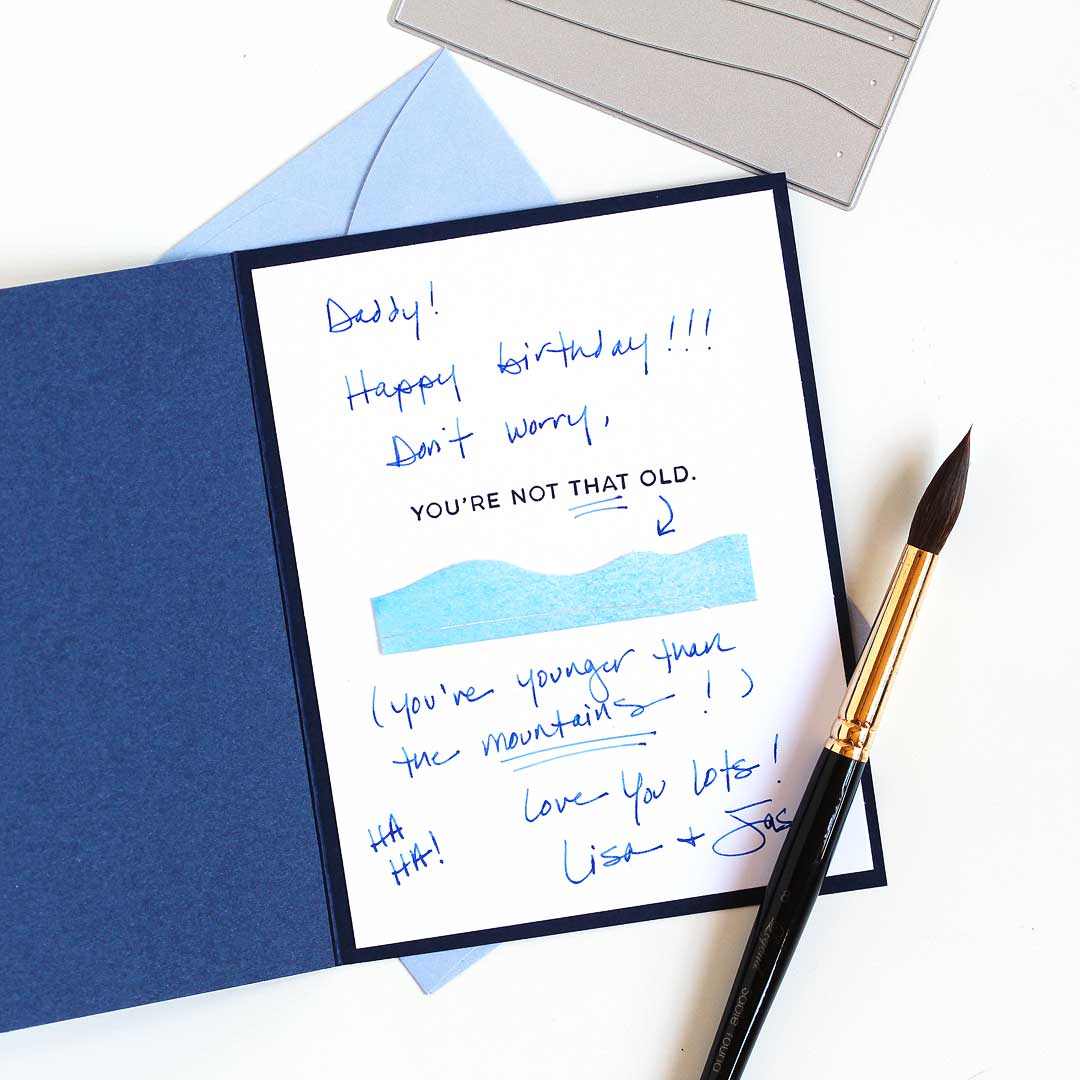 I had a mountain scrap from another card experiment and had to add it here! :)
One last thing — the base card is made from navy cardstock — but it was super hard to photo! Darn camera.
Supplies
Note that these are my affiliate links so if you make a purchase by clicking the link below I'll receive a small commission at no charge to you — thank you!
Happy birthday, Daddy! We love you! — Lisa