Hello! Hola! Hey! Hi! Happy World Cardmaking Day, friends!
I'm hopping along with my Ellen Hutson team to share the WCMD release — and it's a good one!
I had the idea to do something unexpected and just had to go with it! Feast your eyes on this sophisticated card: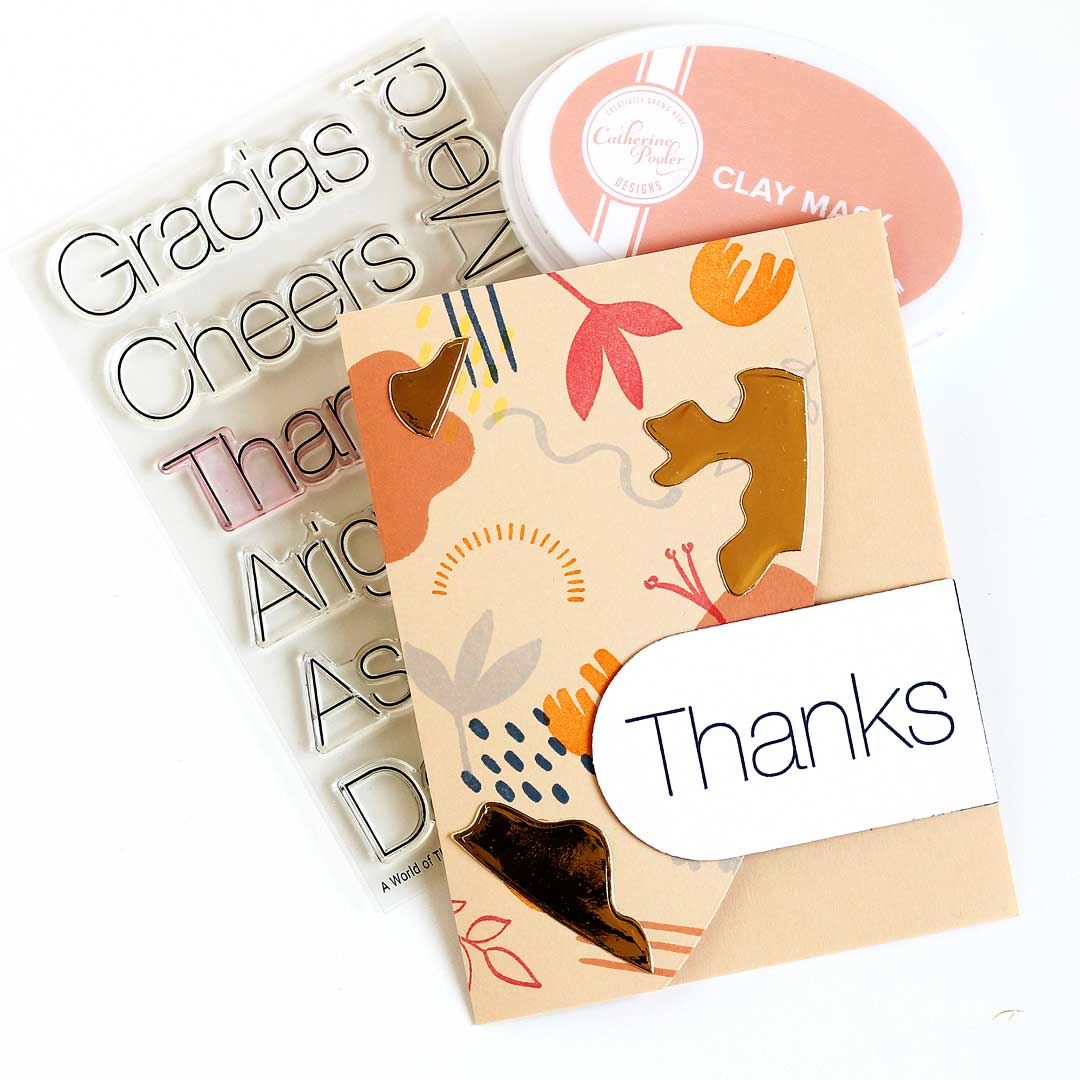 I think it looks like something you'd find in a boutique shop for major coin!
It was super simple to put together. I started off by using the Planet Surface to trim the edge of a kraft notecard — just love the look this gives. I stamped all over with the Organic Elements set in Catherine Pooler inks — full list below, with a shoutout to clay mask. I'm loving how clay mask looks on kraft!
THEN I had the idea to cut the continent dies from the Planet Surface set out of gold paper to add some shine. I think it goes perfectly with those Organic Elements, don't you?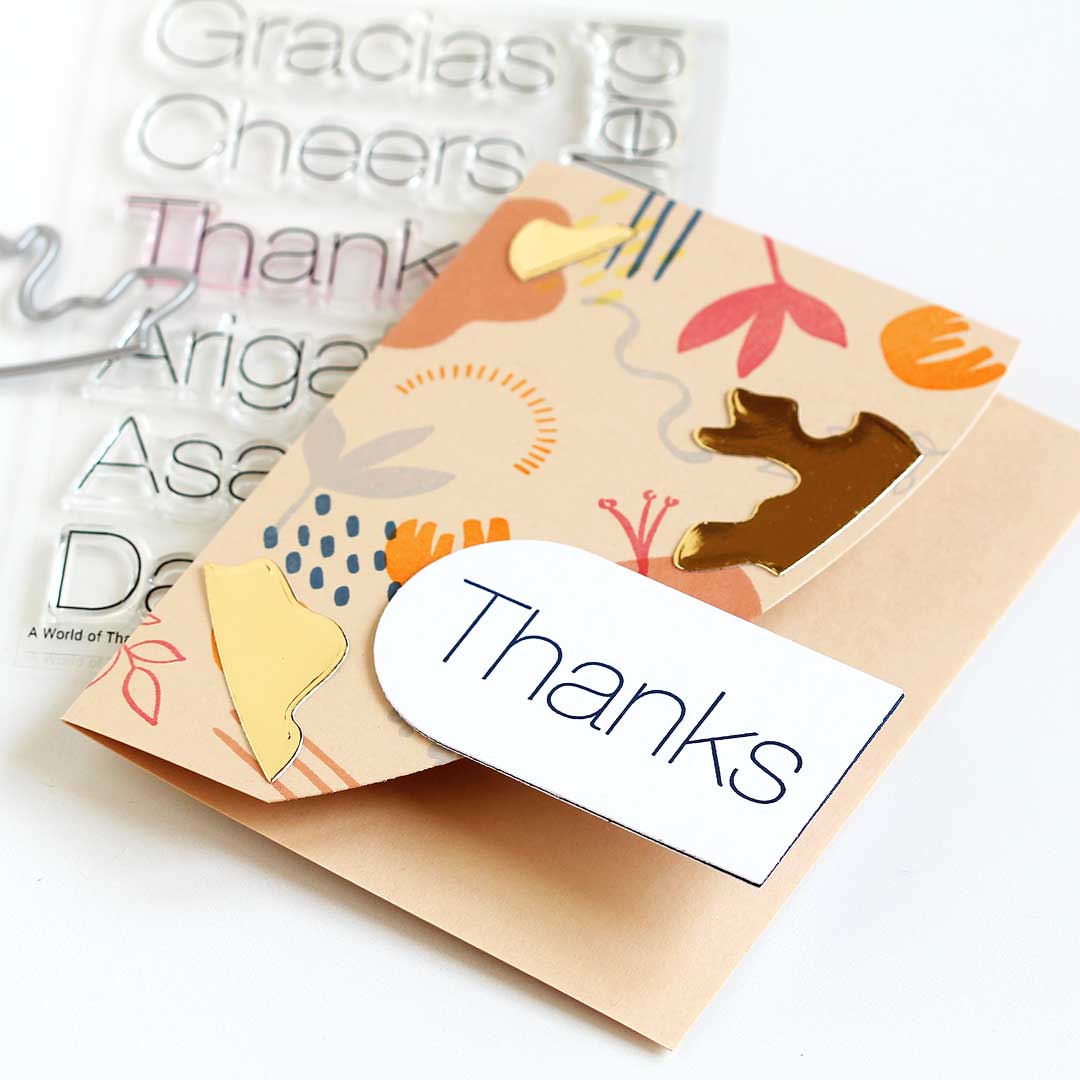 To finish off the card, I stamped the "Thanks" from A World of Thanks with juniper mist on white cardstock and trimmed it using the the Essential Arches set. Then I cut more arches out of navy and white cardstock and stacked them together to give the piece some dimension. I lined it up with the edge of the card and adhered it in place, being careful not to get adhesive on the part of the arch that touches the inside of the card.
And that was that.
Be sure to follow along over on instagram to see what the team was up to — and I hear there are prizes too! :-D
Supplies
Note that these are my affiliate links so if you make a purchase by clicking the link below I'll receive a small commission at no charge to you — thank you!
>>> Find the WCMD release HERE in the shop! <<<
Now for the oldies but goodies:
PS. Ellen is having a 20% off sale today ONLY for items in the You Are Special category! Just use code wcmd21! Click HERE to shop the sale :)
Happy WCMD, all — hope you have time to make a card! — Lisa