I was giggling the whole time I made this card!
Here's how it came about: as soon as I saw this snarky sentiment from the Sending Holiday Cheer set an idea popped into my head to make a card-in-a-card using the Mini Note die and it had to be done! HAD to!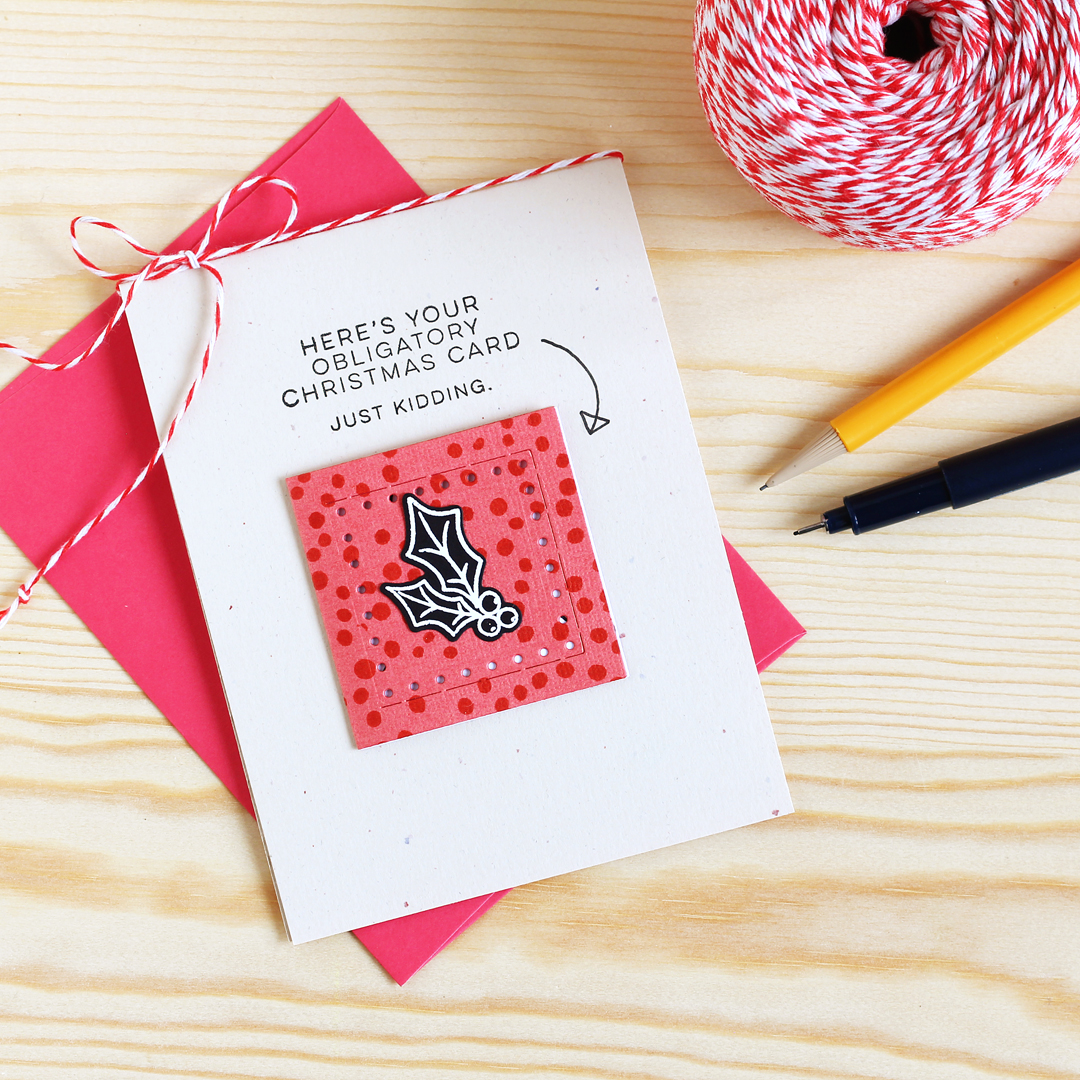 I decorated the mini note with dots using the berries from the Holiday Sprigs set — love getting more from my supplies like this! Then I added a detailed border with the Essential Squares for Stitching and finished off the front with some holly on black cardstock to keep it simple.
Now for the inside of the mini note: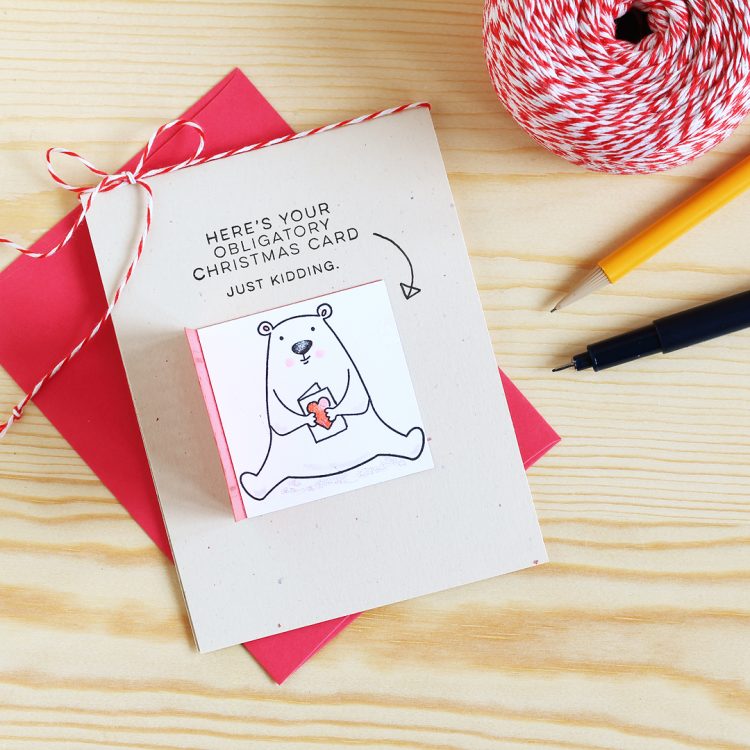 This Bear is from Bear Ware Grand Tour and he fits perfectly on the mini note!!! Happy dance!
I wanted to give Bear a CARD, and I figured it was easy enough to draw — so I lightly sketched it first with pencil and then went over it with a marker. Don't be afraid to draw simple shapes like this my friend!
I finished off Bear with a little glitter on his nose, the heart, and to make snowy ground! Can't wait to pop this in the mail!
Supplies
Note that these are my affiliate links so if you make a purchase by clicking the link below I'll receive a small commission at no charge to you — thank you!
First off, I wanted to mention that Ellen Hutson is having a Black Friday sale with off 20-80% off items in the Thankful category now through November 29th — no coupon code needed! There's some Zig Clean Color Real Brush Markers on sale if you need to pick up a few to round out your collection!
Now on to the supplies I used in this card: