Do you use the second generation stamping technique? I use it alllll the time, it's a great way to get more from your supplies! It's like having two ink pads in one.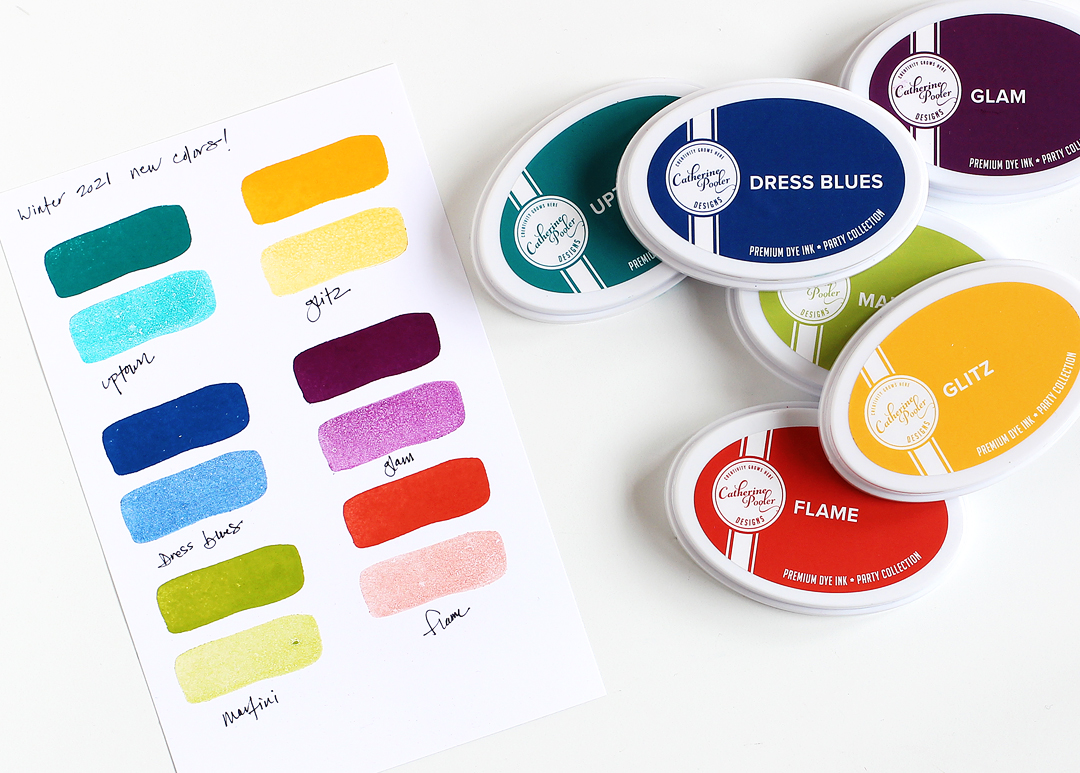 For those who've never heard the term, second generation stamping is when you ink up a stamp, stamp it off on scratch paper, and then stamp the image on your project. The ink will come out lighter the second time — cool!
The new Catherine Pooler inks are super vibrant and they work so well with this simple technique. Some pale ink colors are too wimpy to get a good second image, but not these. Makes me all kinds of happy! I've listed all the new inks down below, but I'll be using uptown and dress blues on this project.
Now on to the card!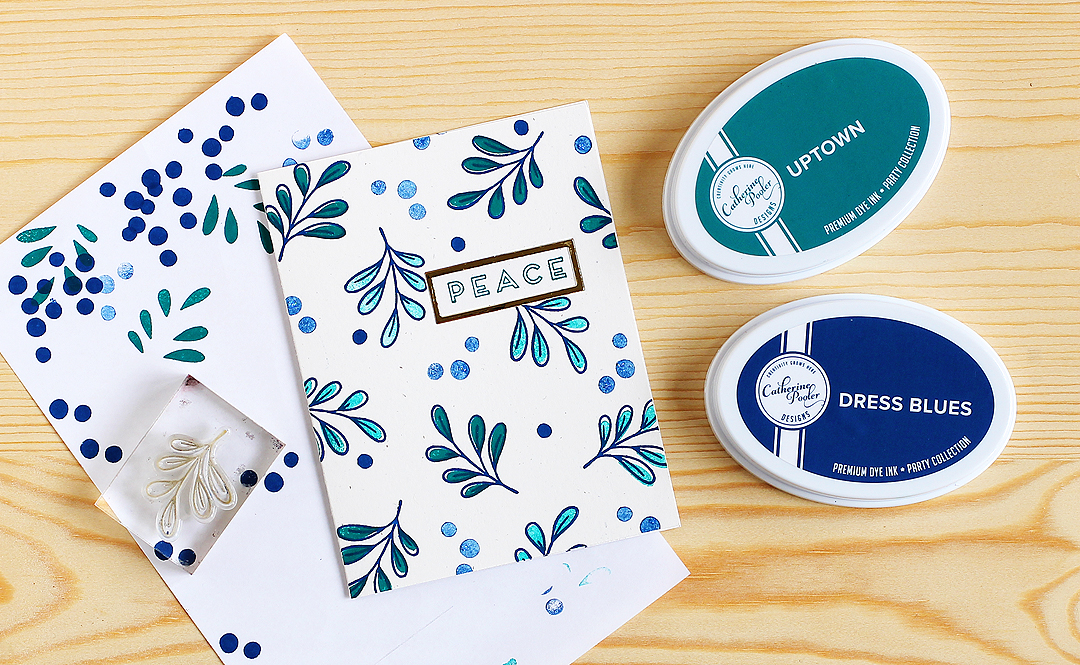 I started out by positioning the "peace" sentiment from Mondo Amaryllis on the card front, then I cut out a window with the Essential Rectangles — they're the perfect fit — and then stamped "peace" on the inside of the card. A frame cut from gold metallic paper finished it off.
Next I stamped the leaf outline from Holiday Sprigs in dress blues and stamped the leaves with uptown using both first and second generation stampings. Just love the look this gives!
I sprinkled in some berries using both first and second generations of dress blues.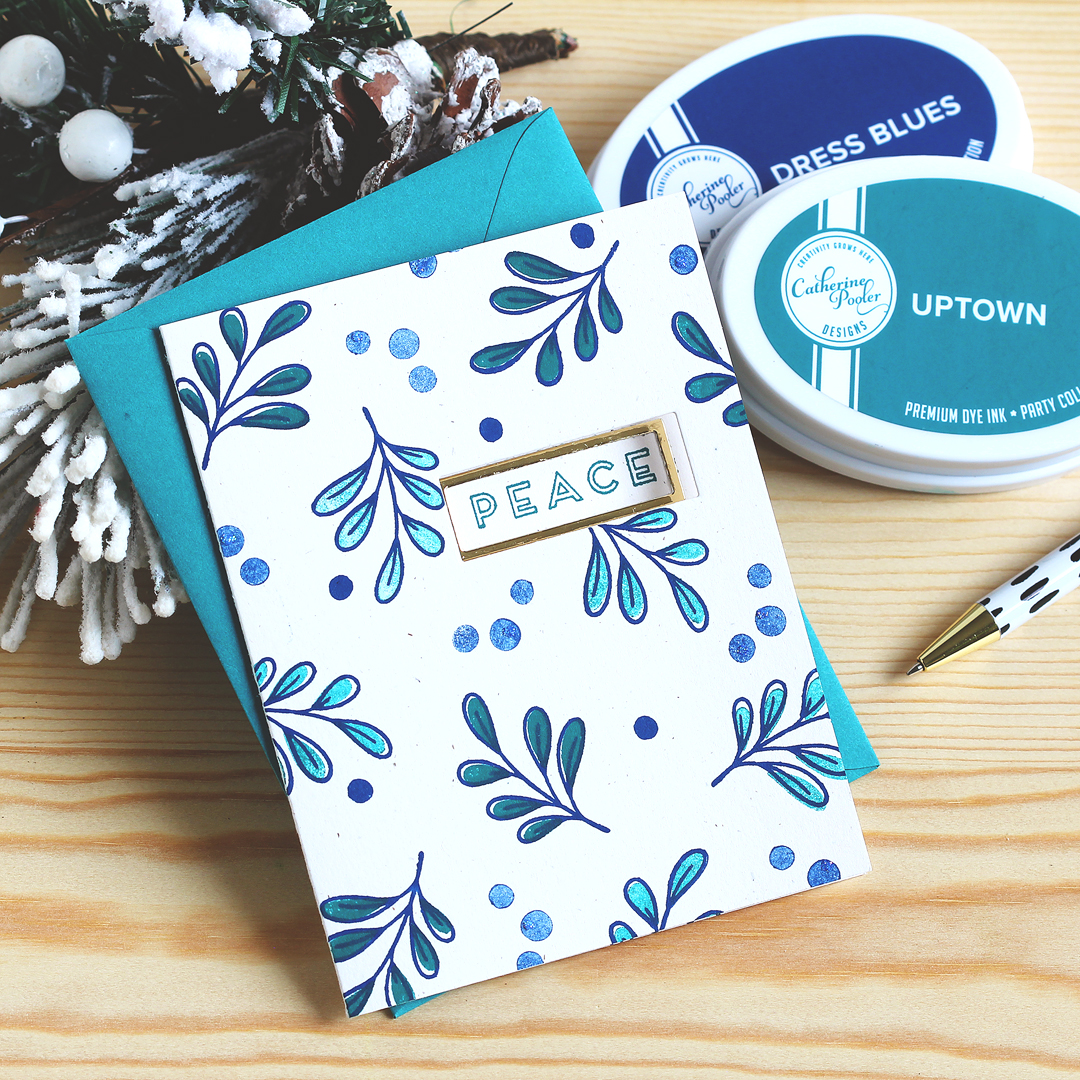 I didn't want to take away from the simple stamping, so I finished off the card by adding touches of clear glitter here and there — and that was that! Can't wait to make some more of these, they come together in a flash and will be super easy to mail!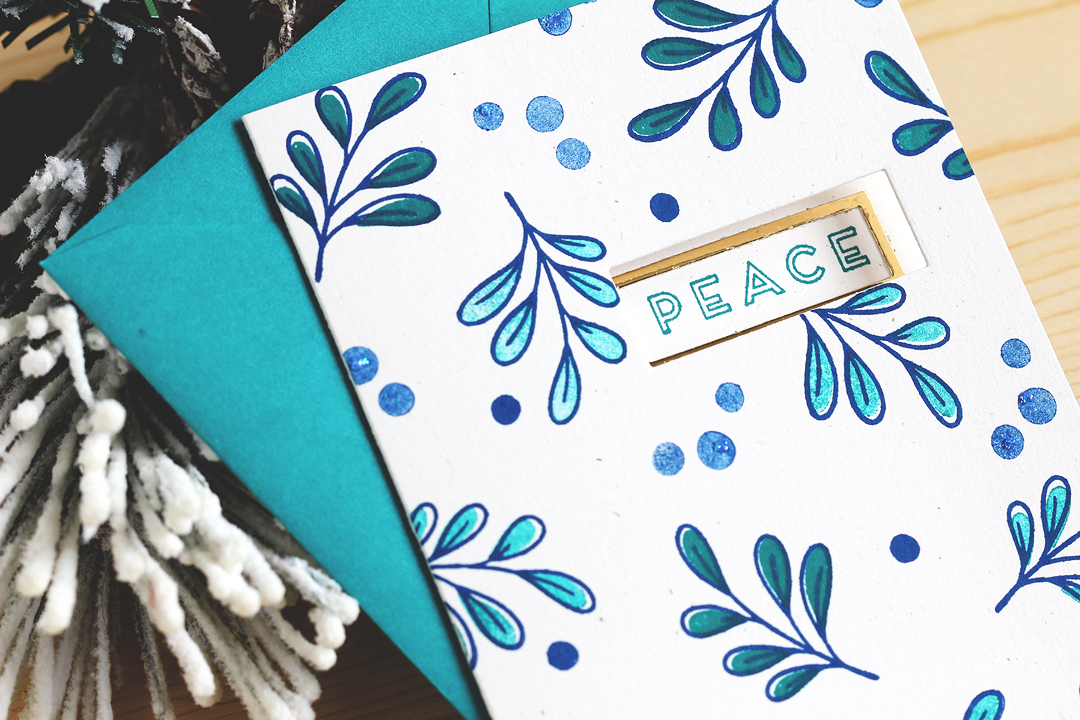 Supplies
Note that these are my affiliate links so if you make a purchase by clicking the link below I'll receive a small commission at no charge to you — thank you!
First off, I wanted to mention that Ellen Hutson is having a Black Friday sale with off 20-80% off items in the Thankful category now through November 29th — no coupon code needed! Now on to the supplies I used in this card:
Wishing you a peaceful holiday season. — Lisa