Hi you guys! I've been busy cleaning out my crafty area to make room for new Hero Arts stamps (check out the Hero Arts blog on Monday to see them, can't wait!). I found a bunch of stamps that I have duplicates of, plus some oldies but goodies, plus some buttons and flower embellishments. Here's just a little sampling: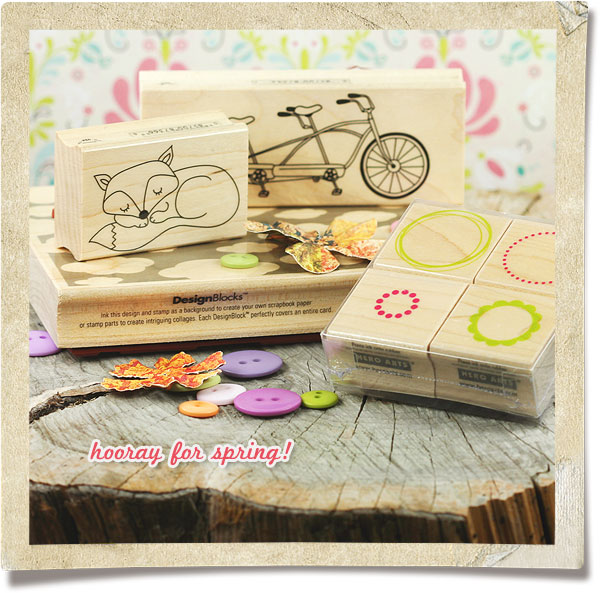 So, how about a giveaway!
To enter, leave me a comment with something you love about spring! I am going to limit the giveaway to US residents only, as I plan to get a BIG flat-rate postage box and cram it full of lotsa stampy goodness.
I'll announce the random winner on Friday.
Here's just a few things that I love about spring to get things rolling: the birds are singing, our wonderful Texas wildflowers are blooming (yep, even in this drought we're having!), Miss Plum blooms her head off, it's perfect for bike riding and kite flying, and the wild onions are tender and tasty (perfect for omelettes). Oh and strawberries and asparagus are in season. Yum.
Can't wait to see your comments! And! For an extra chance to win, subscribe to my blog feed and leave a second comment to let me know that you signed up. Already a subscriber? Leave me a second comment and let me know that, too. Yay!