Hi you guys! Today I'd like you to meet the super talented, super amazing stamper, illustrator, crafter, artist, illustrator, and photographer: Ishtar Olivera! (Besides being super talented and amazing, she is so sweet. So happy to know her. And so happy that you'll know her now, too!)
I've been following her blog for a while now, and I just love it so much. I think her photos are just simply stunning — so full of life and light. It's almost like you can reach out and touch whatever she photos! Do you see what I mean?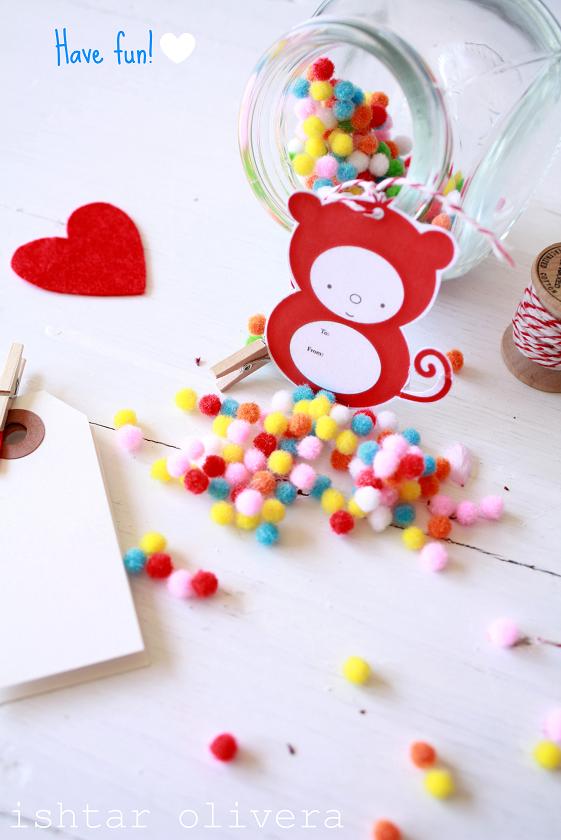 (Photo by Ishtar of her super cute Monkey Tag printable.)
Ishtar has written a series of tutorials where she shares her photo tips and tricks. I've read it several times and always come away with something new. So, I asked her for this interview to find out even more!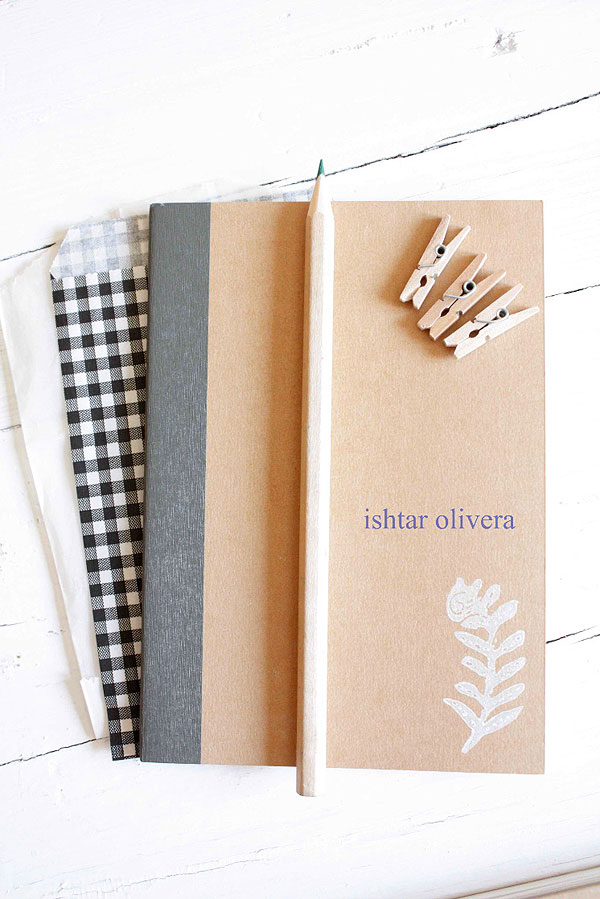 Lisa: What is your favorite photo tip?
Ishtar: The light! : ) The light does the trick! Depending the light you have you´ll get different results and moods in your photos. I always try to take photos when the light is bright outside and filtered by a white curtain makes it look so warm and soft. ♥
(From Ishtar's stamp carving tutorial — ♥ the bicycle!)
Lisa: What do you think about while you are taking a photo?
Isthar: In the asthetic, in the result. I´m not an expert on camera settings, so I try the composition and the styling to look nice and pleasant.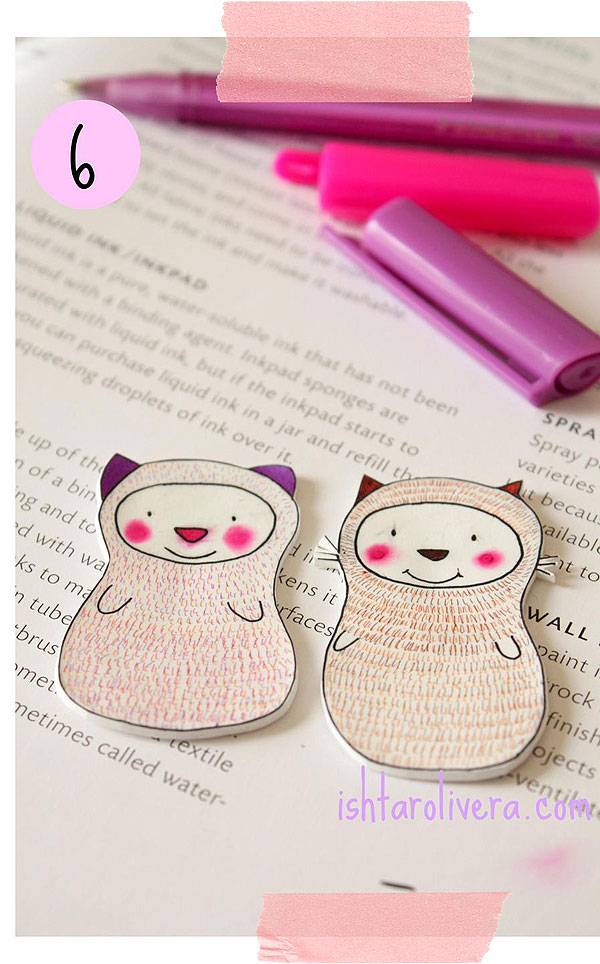 (Photo from Ishtar's shrink plastic tutorial. So fun!)
Lisa: Did you ever have any funny things happen while you were taking photos?
Ishtar: Oh yes! i´ve laughed so much whenever a curious neighbour from a window sees me taking photos! Imagine having my wooden boards or white panels, lots of stuff gathered together, and me taking pictures of cups or flowers maybe they wonder or think I´m pro -or just very passioante about photography (LOL) it´s funny to think of the situation!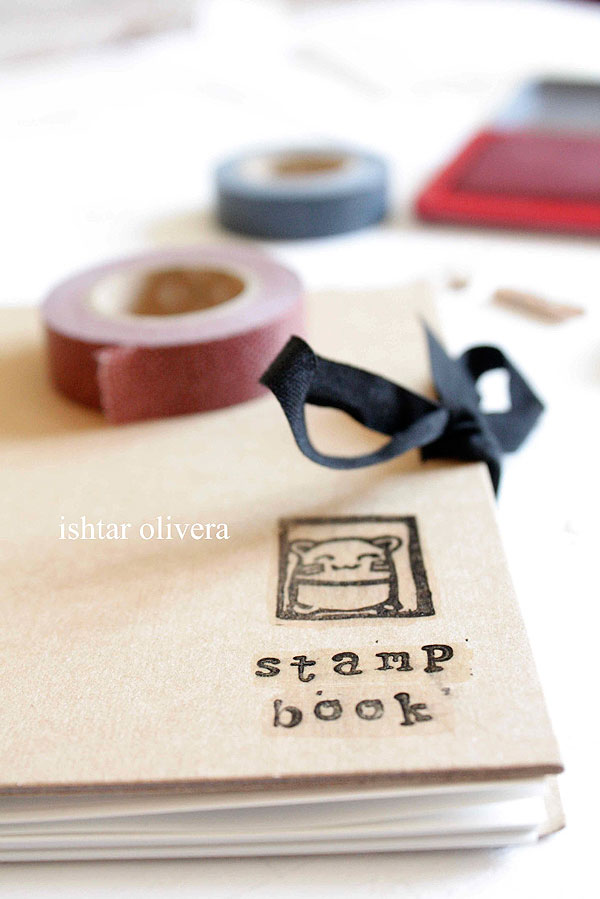 Lisa Anything else you'd like to share?
Ishtar: Yes, I think not being an expert on certain areas such as photography can't stop you from doing it AND ejoying it even if the results at the beginning aren't what you hoped for. Practice and having fun is all we need to eventually get better with time : )
See, didn't I tell you she was amazingly talented? Now, you must check out Ishtar's photo tutoials, am I right?
Thank you so much for the interview, Ishtar! And thanks for your  lovely blog, it always makes me smile BIG! So glad to know you. Hugs!
And! I'm working on some more tutorials of my own — first will be a series on photographing cards. Can't wait.
Hope you all enjoyed the interview, and hope your day is as lovely as Ishtar's photos! :)