Mr. Bunny hopped by random.org to pick the winner of the spring cleaning giveaway…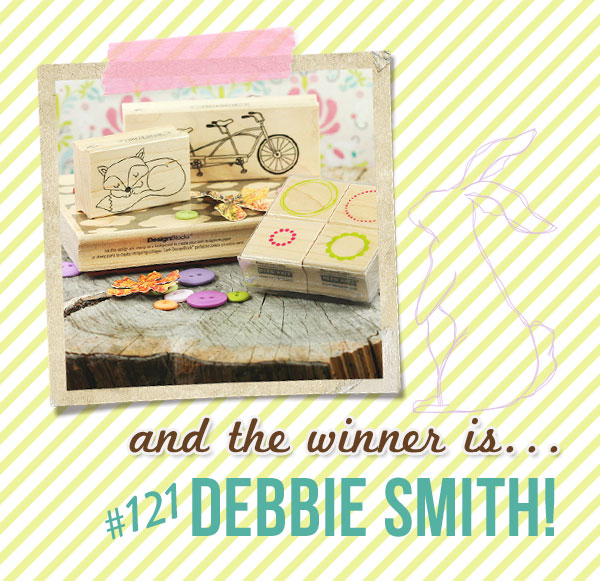 Yay! Debbie, I emailed you.
I really enjoyed reading everyone's comments so much! Just a few of my favorites:
Spring peepers! (from Anne B.)
I love the smell of spring! From the blossoms to the smell of fresh cut grass for the first time since fall. (from Kasey)
Here in New England, I look forward to the arrival of hummingbirds, blue birds, orioles and grosbeaks. Ahh – the snow is finally gone!! (from Marcy)
I love springtime flowers, and the bright colors of spring. :) (from Priya)
Big fat robins dancing in the yard (from Andi, because the robins come here in the *winter*, and leave when it's spring — glad to know that "my" robins are now dancing in her yard, ha ha!)
This year what has me most excited was noticing the first buds on my grandmother's Pussy Willow tree. (from Michelle, who made me cry)
It may sound crazy… but the smell of the spring mud, the grass drying out from all the snow atop it all winter long… it's music to my nose! (from upstatelisa, who made me giggle)
I love so much about spring – the fresh green leaves, the flowers blooming, planting in the garden again, brighter evenings and better weather so there is more of a chance of going hill walking (I'm a fair weather hill walker lol!). (from Heather Maria, who made me laugh — out loud!)
Hope you enjoyed reading these as much as I did. :)
Wishing you a happy happy spring — or whatever season you are in now!