Hi you guys! Hope you're having a great weekend so far! I sure am — I finally had a chance to make my entries for the Umbrella Prints Trimmings Competition, yay! The competition is to see what you can do with one packet of trimmings. As soon as I got mine, the ideas started clicking like crazy! I could hardly wait to play.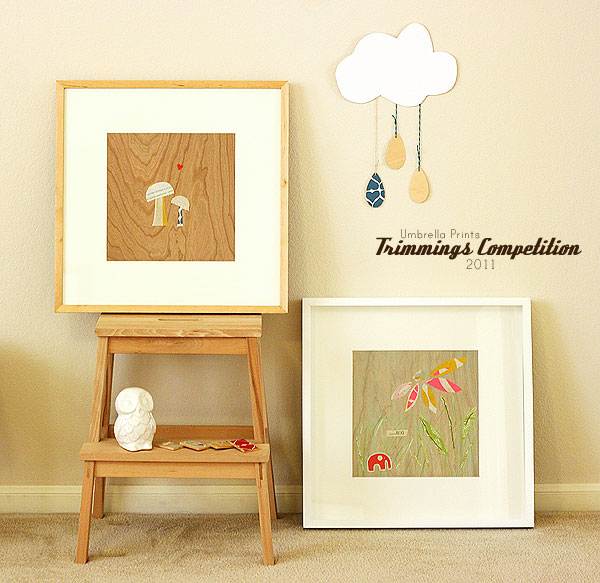 Now for a little back story. See that white frame? It's been hanging all empty and lonely in our bathroom for a year (maybe longer). Poor frame. I was hesitant to put anything made of paper in it for fear that the humidity would warp it (happened before)!
So, inspired by this awesome print from Ink + Wit that J and I got for each other on our anniversary, I decided to use a piece of cherry veneer to make an inspirational prairie scene featuring a sweet elephant. I'm going to love seeing this every night before I go to bed!
Because if you're going to dream, dream BIG! Right?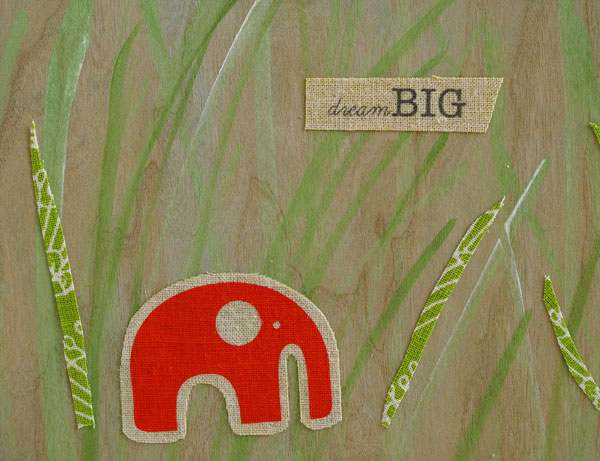 Isn't he the cutest? Gah! (I printed it on a little scrap of Umbrella Prints fabric. Worked great!)
Then it hit me: there was another frame in the closet just waiting to go in the guest bathroom! Out it came, and I made this!
I love how it says "screen printed in AUS" — the AUS is really for Australia — but! — AUS is the airport code for Austin. :)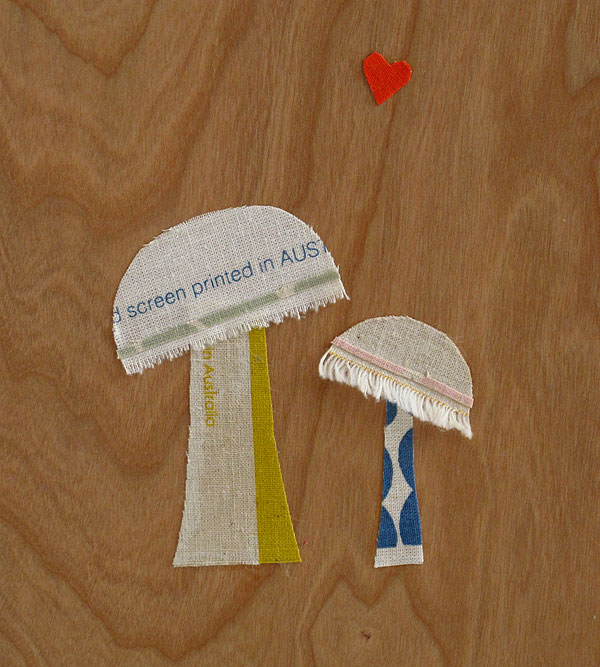 The fringe is just from the edge — makes a great mushroom cap, don't you think? (Just so you know, the veneer on the dream BIG piece started out the same color as this one.) The little heart is from another little elephant.
Speaking of hearts, I *heart* the heart prints! First I made a heart raindrop. (With the hopes that it would rain, but it's a no show again. Bummer. Anybody who has too much, please send it my way, okay?)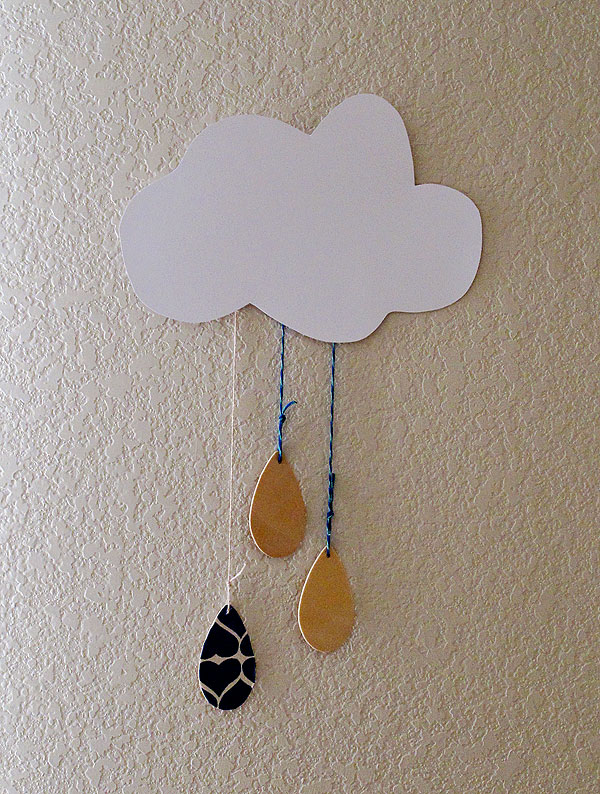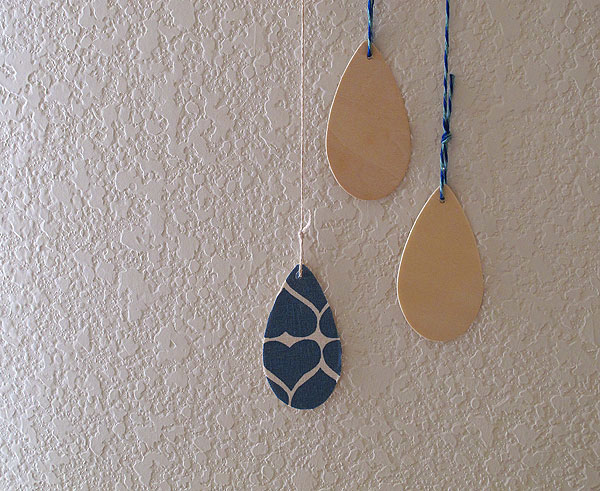 And, last but not least, I made some magnets for the fridge.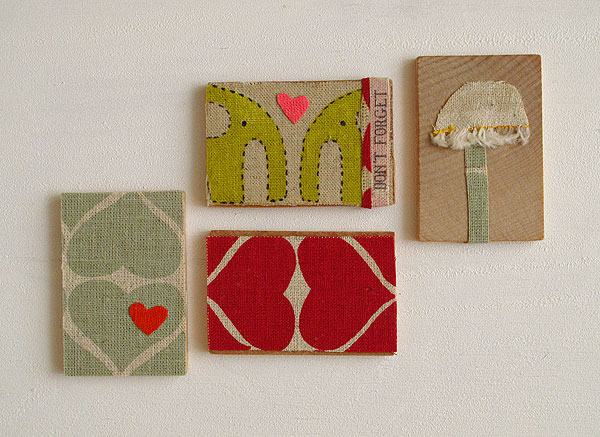 My fave is the two elephants together, ha ha. :)
Would you believe that after all that I still have a few bits and pieces left? Hmmmm, wonder what else I can come up with?
Resources:
All fabrics (Umbrella Prints)
Frames (Ikea)
Embroidery floss (DMC)
Mod Podge (Plaid)
Cherry veneer (Creative Imaginations)
White, cobalt teal, sap green acrylic paints (Golden)
Black permanent marker (Copic)
Fonts: Don't Forget (lullaby), dream (learning curve pro), BIG (American typewriter)
Blue and teal twine (Anthropologie)
Linen twine (craft store)
Wooden rectangles and raindrops (craft store)
Thanks so much to Umbrella Prints for having the competition, that was so fun!
(My bathrooms and fridge all thank you, too.)
And, check out the rest of the amazing entries in the Umbrella Prints flickr group. Love this bird by Dapplegirl, these owls by weiwabo, this gang of super cute softies by pop-i-cock, this quilt about Japan by good-ness, and this mama and baby bird by fabri'cate. Oh heck, I love them *all*! :)
xo,