And, why didn't you bring us any rain?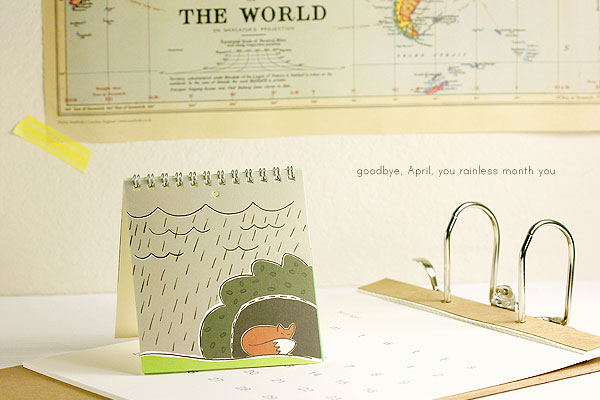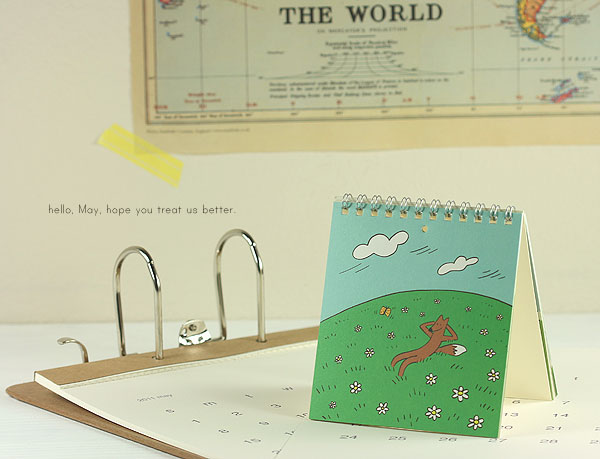 Humph.
Anyhow, I switched out my calendar to May (can't believe it's here). Also turned the page on my Through the Year with Gordon the Fox mini-book by John Porcellino. I love this book so much! I got it at Little Otsu press in San Francisco when I was visiting Mon. (Hi Mon! That was a fun day! And, thanks again for the calendar.)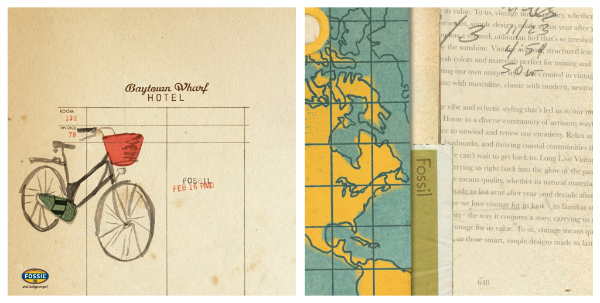 Then while I was at it I updated my virtual desktops, too. Both of these are by Fossil. You can find the bike and the map in their life style section — lotsa good stuff there. (Love the typewriter and the sketchbook! Gah!)
I also switched up my kitchen window display — will post photos soon.
How about you, did you do anything to welcome May?
And, any of you overflowing with rain out there — the offer still stands to send it my way!