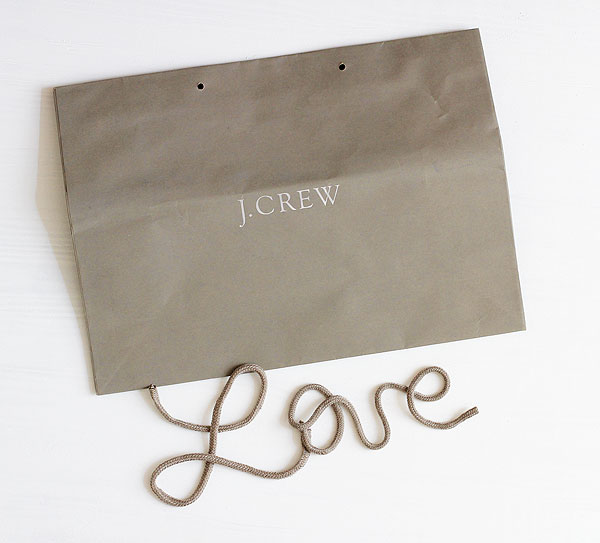 I must confess, I love jcrew so much. I even love the bags! (Hate to throw them away.) Then it hit me: why not make a rope bracelet from the handles?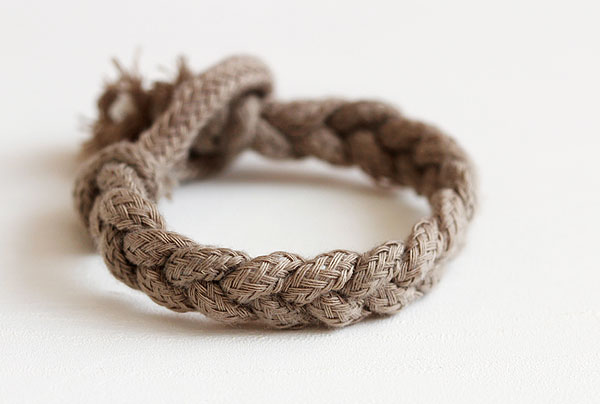 Here's how I did it in just a few steps. (It took longer to write this up than it did to actually make it!)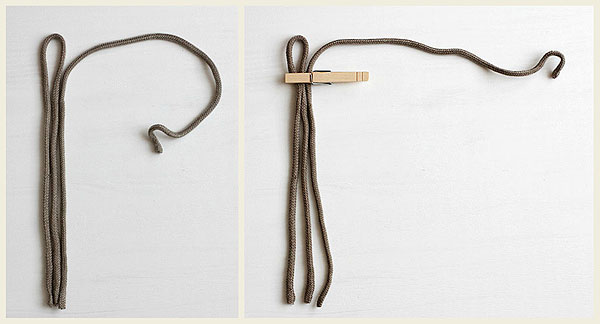 First, remove the handles from the bag. Fold one of the handles in half and place it on your work surface, then place the second handle next to it so that the ends are lined up. Place a clothespin near the top. You're going to use the clothespin to hold the handles together so that you can braid them, and the folded handle will make a loop so for your bracelet so you can hook it together. (My loop is about an inch long.)
Braid your bracelet, then use another clothespin to hold it in place.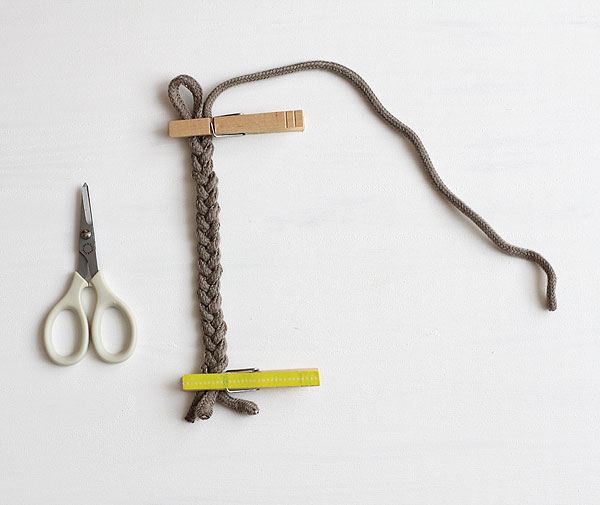 Now for the only tricky bit. Remove the top clothespin near the loop, then wrap the piece that is hanging off to the side around it once loosely. Wrap around again, and this time tuck the extra piece under the first wrap. Add a dab of glue where it meets the bracelet and trim closely after the glue has dried. (I used fabri-tac — it holds really well and dries fast for the impatient like me.)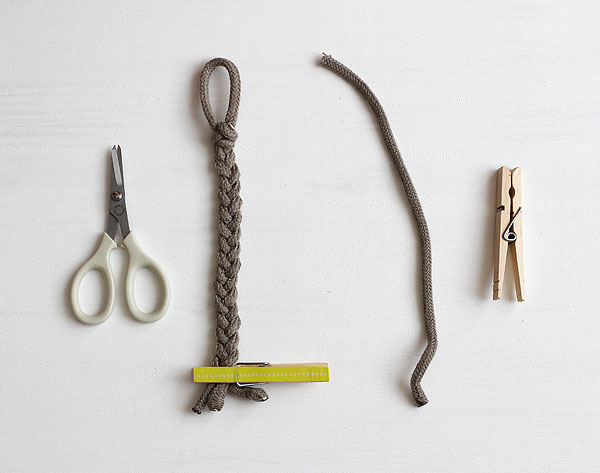 Here are some closeups of the knots so that you can see them better.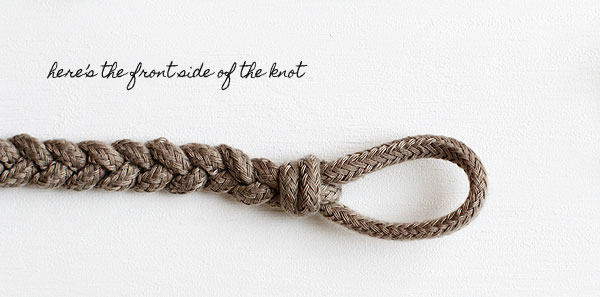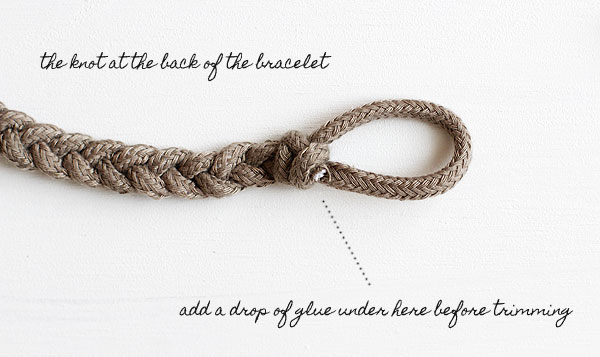 Now to finish it up, take the piece of the handle that you trimmed and knot it around the other end, then remove the clothespin. You can add a drop of glue under this knot before you tie it completely. (But I forgot and it seems to be holding up okay.)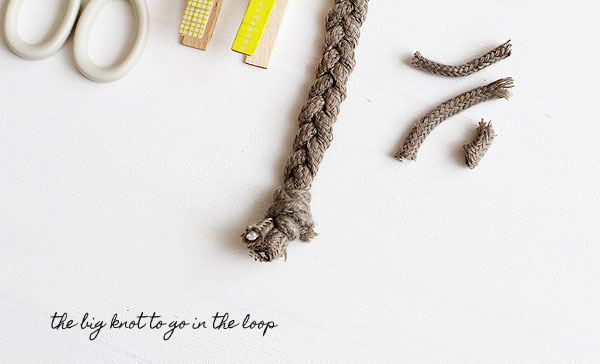 Then you can tidy up and trim off to even things up.
To wear, just slip the big knot into the back. (You can loop the handle over it twice if you have room, it was a little big on me.)
That's it! (The only problem? Now I want to make more for friends! Looks like I'll have to do some more shopping at jcrew, oh darn.)

I think it'll go great with all my striped shirts this summer — I have a major stripe obsession going on right now! Do you have one too? Join Holly over at decor8 for Stripe Mania Party! It's all about bloggers wearing stripes, can't wait to see who joins in the fun!
xo,