Why hello there! How have you been? Hope you're doing well!
Have you heard about the newly released Hero Arts-Sizzix dies and matching stamps? I finally got my hands on some and had to play, yay! I needed three cards to send so I whipped these up in a jiffy: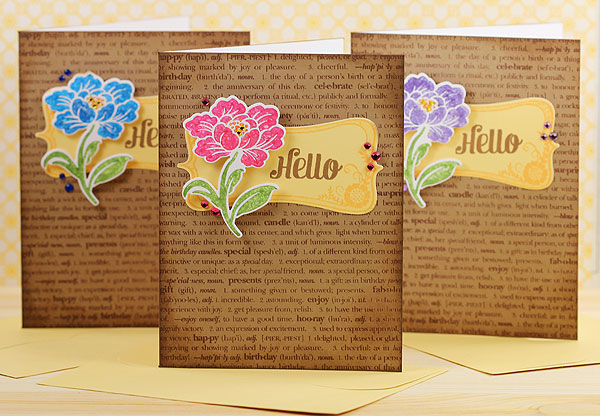 Here's a closeup of the flower so that you can see it better!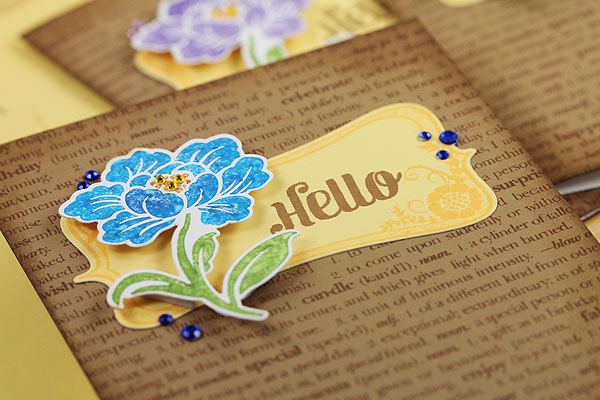 The dies are open in the middle and that makes it super easy to line up. Just stamp first, position the die in place and run it through the machine. (Yep that's really it!) A great way to make cards in a jiffy. Of course I couldn't make the flowers all the same, had to color them differently! And, don't you just love that font in "hello"? It's a Hero Arts-Studio Calico set, can't wait to play with it more.
And, I thought I'd share a little update on the knee — the last week has been truly awful. :( The doc switched me to a less intense pain medicine and I had a bad reaction to it — dizzy, trouble breathing, nausea — the works! And it didn't help with the pain, either. Couldn't do my PT, it was that bad. I got a different pain medicine yesterday and it's so much better today — yay! Can't wait until this is all over, I just know it will be worth it in the end. :)
Hugs and hope you're doing well,