I am so happy! I got a typewriter — finally! I've been wanting one for years and years, but couldn't find one, and when I did I was overbid. I made up my mind that I had to have one, and I started stalking ebay and etsy like a fiend! And it paid off, because I finally found the typewriter of my dreams.
I used it yesterday to make a Mother's Day card for my step-mom — love how it turned out!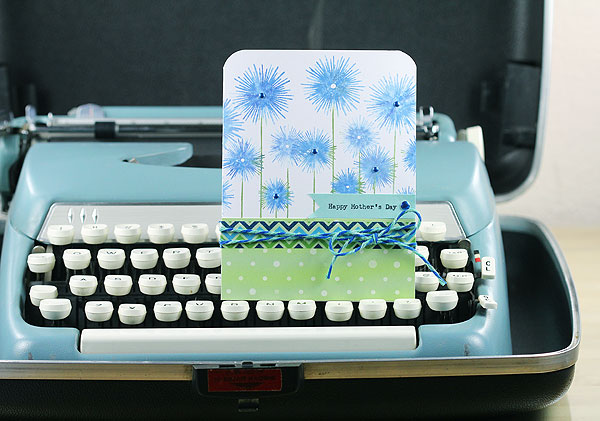 And I had to add a little zig zag washi tape (by Trendy Tape, found it at Archiver's the other day) and twine!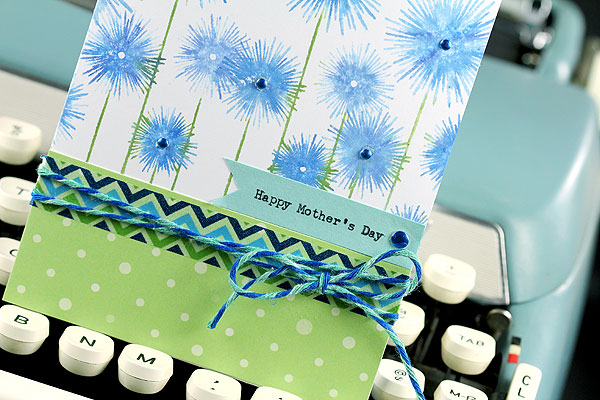 My step-mom is an avid reader, so I made her a matching bookmark too!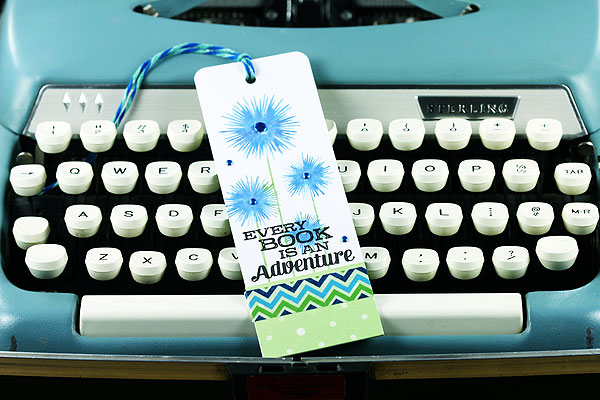 Sure hope she likes it!
And I can't wait to use my typewriter more! Yah! I gotta get better pics, was cloudy and rainy when I took these.
I've got more Mother's Day cards to share too — can't wait to show you!