Here are two more Mother's Day cards I just had to share! The first one is for J's Mom (Mom, if you are reading this stop now ha ha!)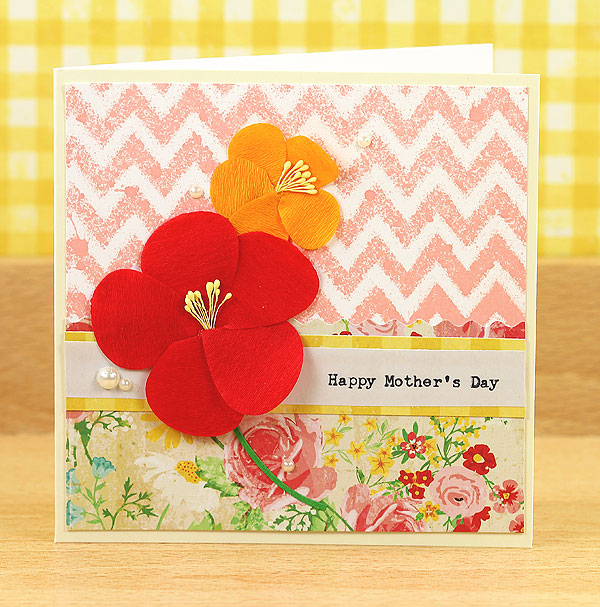 I used my new typewriter to make the message on this one — love the typewriter so much! I'll be writing a post all about it and places to look for typewriters/things to watch out for soon.
Also had to use my new Studio Calico Chevron Mask and Boss Lady Mr. Huey's. Love how this looks — so soft and pretty! And I love the randomness of it too!
The crepe paper flowers are stickers by Martha Stewart — I've been hoarding them (er, saving them for a special occasion) for a while now.
Love the patterned paper too — it's by Crate Paper. I used some more to create a card for J's Grandma!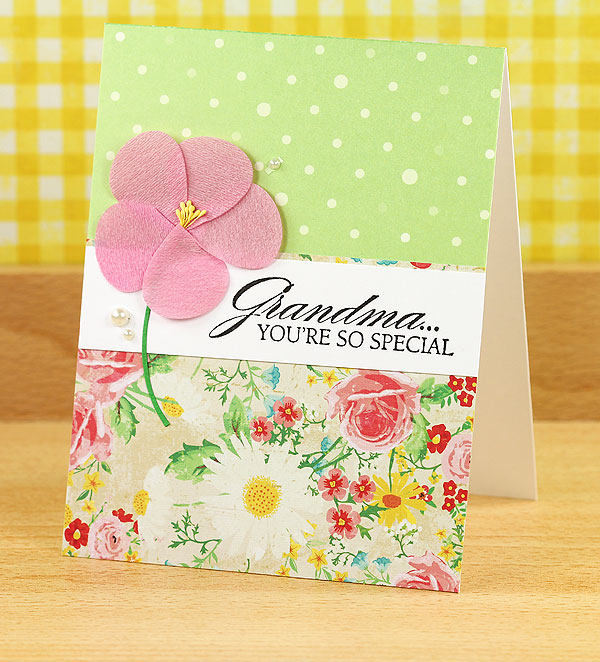 Love that stamp, I used it to make so many cards for my Grandma. Was thinking about her when I made this one.
Hope you have a great weekend, and wishing a very Happy Mother's Day to all the moms out there!
Hugs,