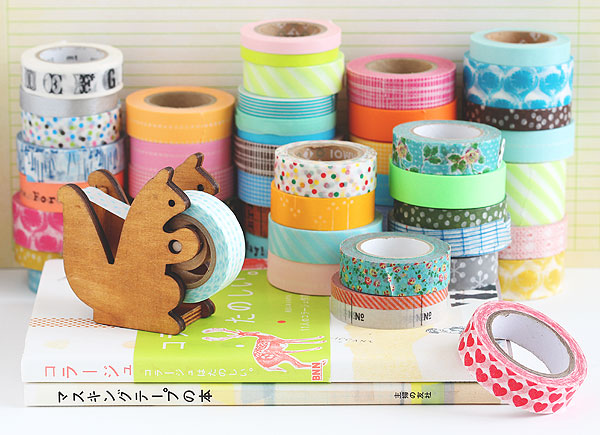 One of the most frequently asked questions I receive here on the blog is: "where do you buy washi tape?"  So, I decided to compile a list of my favorite places!
I realize that there are many (many!) awesome places out there that sell washi tape these days — this list is just of the ones that I personally have purchased from and that are still likely to carry washi tape. :)
One quick word on washi tape — I think of washi tape as being different from paper tape, masking tape, tissue tape, or fabric tape. Don't get me wrong, I love tape in ALL it's forms! (I am addicted, in fact!) But to me, washi tape is made from Japanese washi paper and has a translucent quality about it (so that you can see  some of what is underneath the tape). It's also easy to remove and reposition (much like a post-it note).
The principle manufacturer is Kamoi Kakoshi Co who makes mt masking tape. As you are shopping, look for the brand on the inside of the tape roll. Tapes by Kamoi Kakoshi Co will have "mt" or "kamoi" on the inside. Here's a great story about how they started making washi tape. Another manufacturer to look for is Mark's.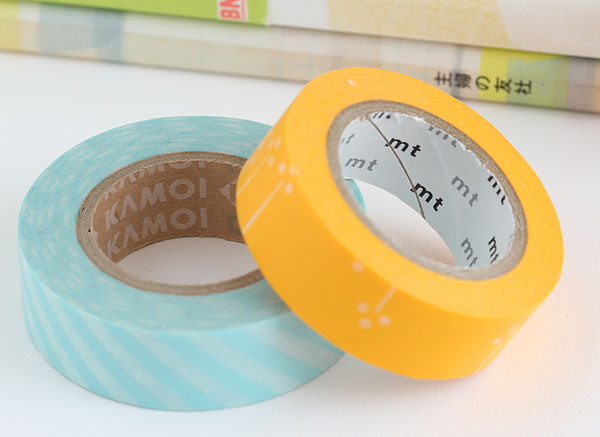 Okay enough chit-chat, on to the list!
First off, brick and mortar stores (some are also online):
Online shops:
Happy shopping,