I haven't played with a Tuesday Trigger for a looooooong while now, but as soon as I spied the Soup to Nuts trigger on World Cardmaking Day I just had to give it ago! Why? Because it instantly reminded me of this BasicGrey paper!
First off, the trigger! Love. It. Seriously.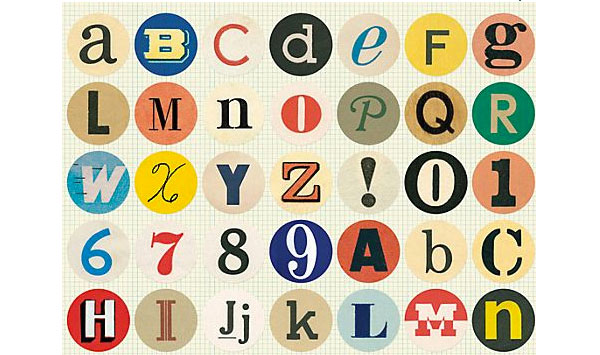 (Image source: THIS yummy Cavallini wrapping paper from Paper Source.)
And, here's what I came up with!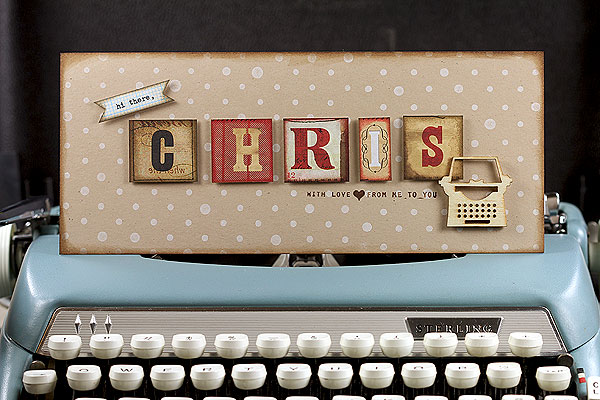 I used my typewriter to type "hi there" on some graph paper — to go with the graph paper behind the letters in the trigger. Then I cut up the BasicGrey paper to spell out "Chris" — this is a card for my sis. We'll see if she is reading this, HI CHRIS!!! ha.
I put it all on a long kraft notecard that I stamped with polka dots — to bring in the circles from the trigger. Next I used a new Kelly Purkey stamp to stamp "with love from me to you". And of course I had to add a little wooden typewriter. :)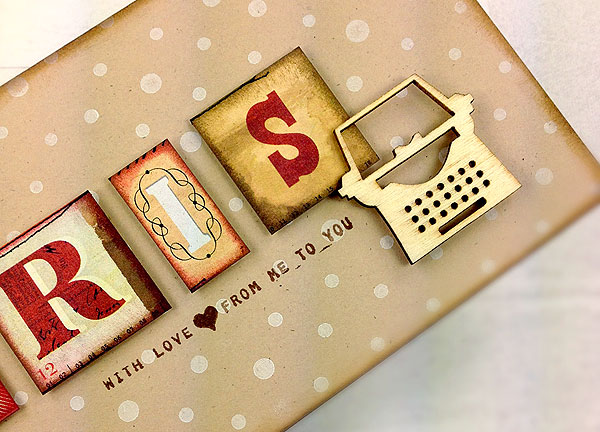 I'll try to get a better photo tomorrow — had to get this one to make the deadline! Now I'm off to bed! Zzzzzz….
Supplies: