Hey you guys! Today is a very special day! You see, my sweet friend Kryssi is launching the grand opening of a new stamp company that she started with a friend: Mama Elephant!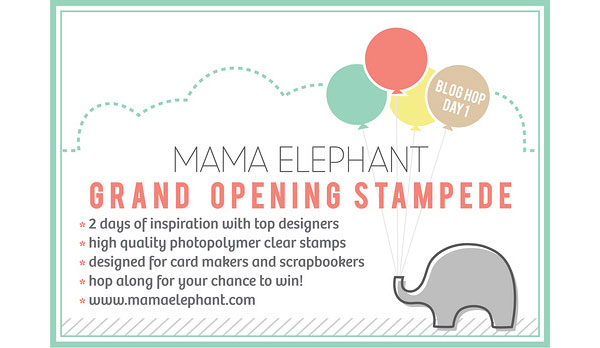 Here's a bit more about them:
Mama Elephant is owned and operated by two childhood friends from NYC. We are so happy to bring the collaboration of our aesthetics to Mama Elephant! Our stamps are designed with card makers and scrapbookers in mind! Our stamps are carefully curated to provide optimal versatility with a wide variety of styles – cute, whimsical, bold, graphic, and  fun!
I was over-the-moon excited when Kryssi asked me to be a part of the grand opening stampede and blog hop! (Isn't that a cool name?
stamp
ede? ha!) You see, I first noticed Kryssi waaaay back in 
February 2009
 as I was browsing the
Hero Arts flickr group
, trying to pick a winner to join me for a day on the
Hero Arts blog
. Kryssi's fun and creative style really called to me! I couldn't believe it when she said she'd only been stamping for a short time! She is THAT talented. So it's really no surprise that she's starting her own stamp company!
And when she sent the PDFs of the stamps to pick from for the hop of course I loved them ALL! It was so hard to chose just one. But THIS set? Oh my this Good Times set? Oh. Em. Gee!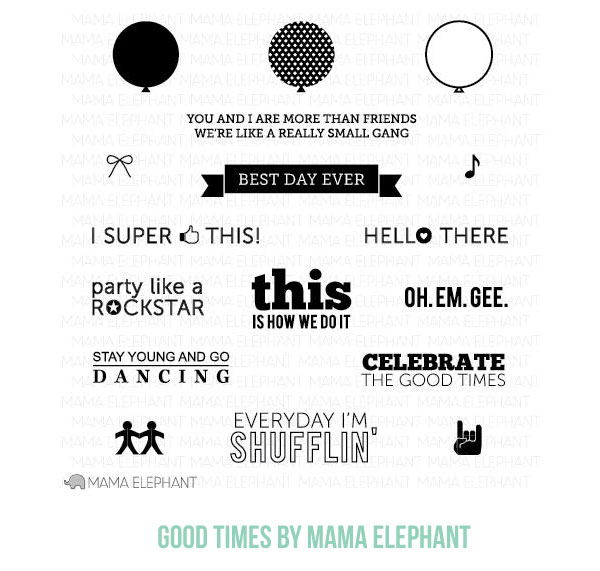 So many possibilities. So many fun messages! Oh yes. :)
First up, I made a window card with the Oh. Em. Gee. message. I kept it super clean and simple to keep the emphasis on the message. Check it out!
Here's the outside: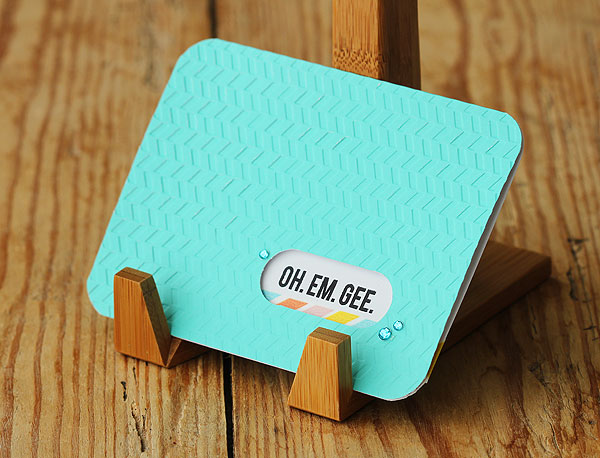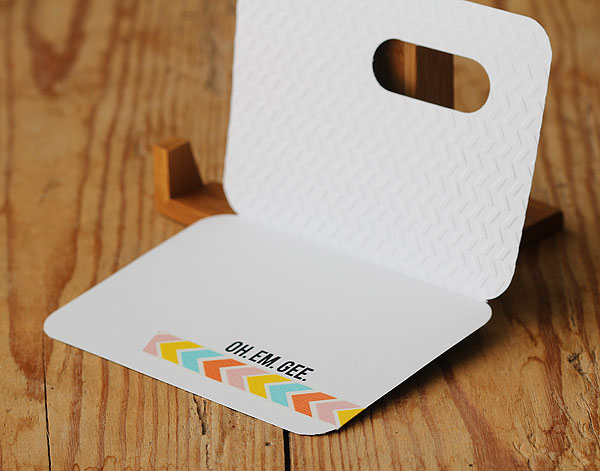 And here's the inside! Just a little washi goes a long way here!
Next up, I *had* to play with the balloons. I wanted to see if the outline would line up with the solid balloons — knowing Krissy, I figured that it would! And once again I wanted to make a clean and simple card — this card has no layers!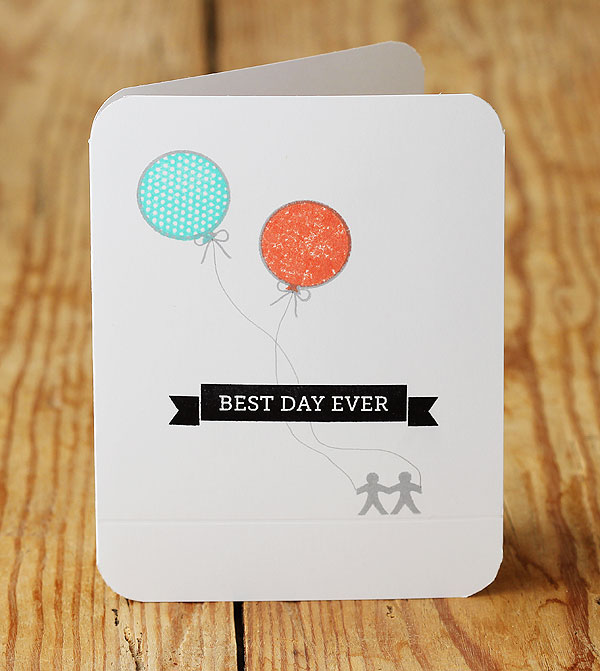 Here's a little trick that I discovered while playing with these — don't ask me why, but when I stamped the outline first and then the solid over top I had no troubles lining them up! No need for a stamp positioner, woo!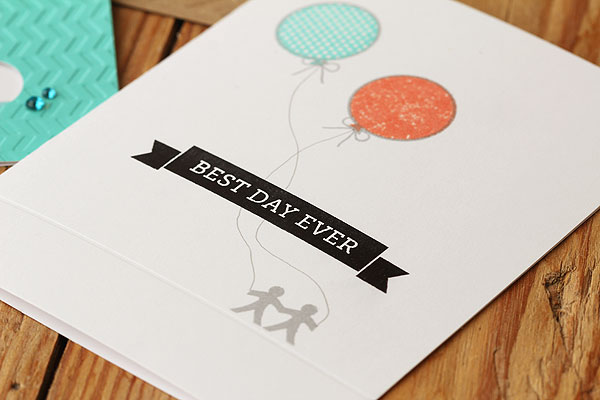 To ground everything, I used my new mini scoring tool to make a line for the figures to stand on. Fun. And I discovered that pencil matches perfectly with soft granite, too! And the darling little bows just add the finishing touch.
That's not all — I had to make one more card with this fun message — totally cracks me!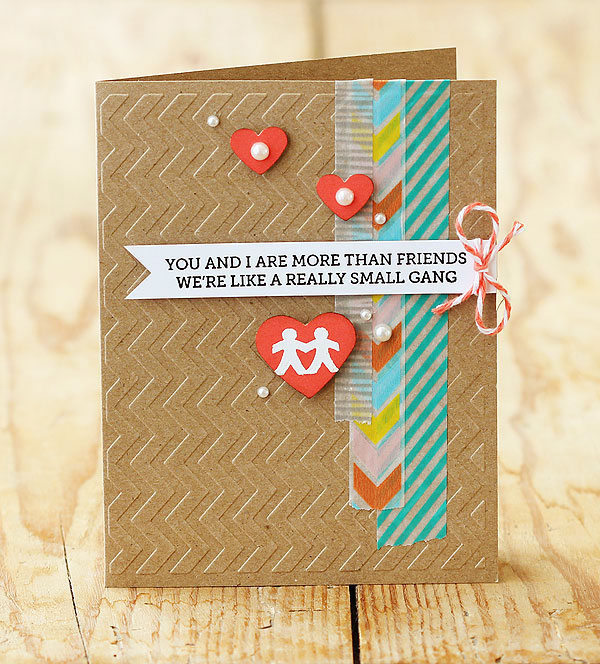 Ha! Too funny.
Now then, stampede on over to the next blogger in the hop: the super fabulous Joy Taylor! Be sure to leave comments all along the hop to WIN prizes!
You should have arrived here via Kryssi's blog, sugarbuffet. Here's the whole list below. And you can always start at the beginning at the Mama Elephant blog! There's so many talented stampers in the lineup — don't miss a single stop on the hop! And then! Visit Mama Elephant again tomorrow for Day 2 of the Stampede with a whole new lineup of artists! WOO!  :)
And that's not all! Kryssi is having a grand opening sale! Woo! Receive 10% off the whole store with coupon code GRANDOPEN for 2 days. Start shopping right HERE and pick up the Good Times set that I used HERE.
Happy stampeding, and good luck to you, Kryssi and Angela! And thanks again for including me in the grand celebration! Hugs! xo
Supplies: