Have you heard the BIG news? Hero Arts released a new catalog today called Stamp Your Story. We've been working on it for what seems like forever now, so hard to hold in the excitement! But the cat is finally out of the bag and you can see it all right HERE!
On the cover you'll find a little tag that I made with a stamp that has one of my all time favorite sayings on it: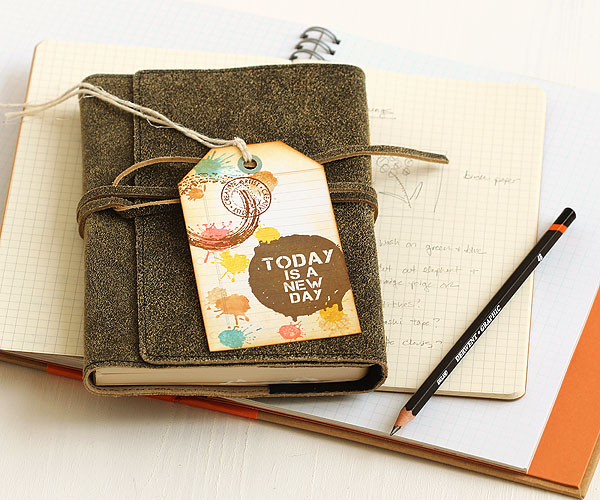 Our boss and CEO of the company, Aaron, likes to say this. And it's so true. Whenever I encounter an obstacle, or try and fail at something, I just tell myself "today is a new day". 24 golden hours, to live and love.
Okay enough deep thoughts, ha ha! Besides the clear set with this sentiment (Not Perfect, page 18), there are so many great stamps in the catalog! Can't wait to get them and play. There are also new daubers (in 12 colors, including neon), new stencils, and peach and mint inks! Um, yes, please!
More soon, including a blog hop on Friday! Cannot wait.