Just in case you didn't already know, Father's Day is next Sunday! (Thanks LysaQ!) I stayed up late to get some cards made for our Dads, stat. Luckily I had the inspiration in hand — my iphone case: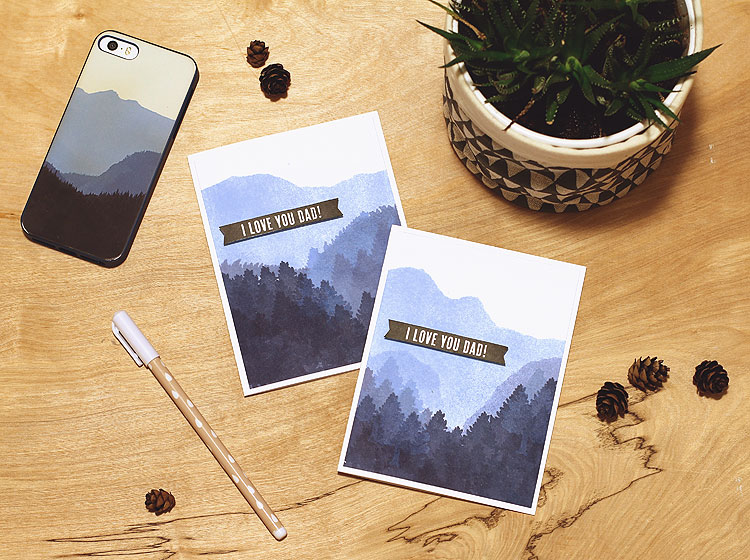 I'd been meaning to try and make a card like this for a while now. Oh and that case? I will admit to letting out a little yell when I saw it at Madewell. (Sorry they're sold out now, bummer because I wanted to get a backup.) You see, I had my iphone screensaver photo set to this pic of Lac Chat from when we were in Parc national du Mont-Tremblant, Quebec. And it matches perfectly!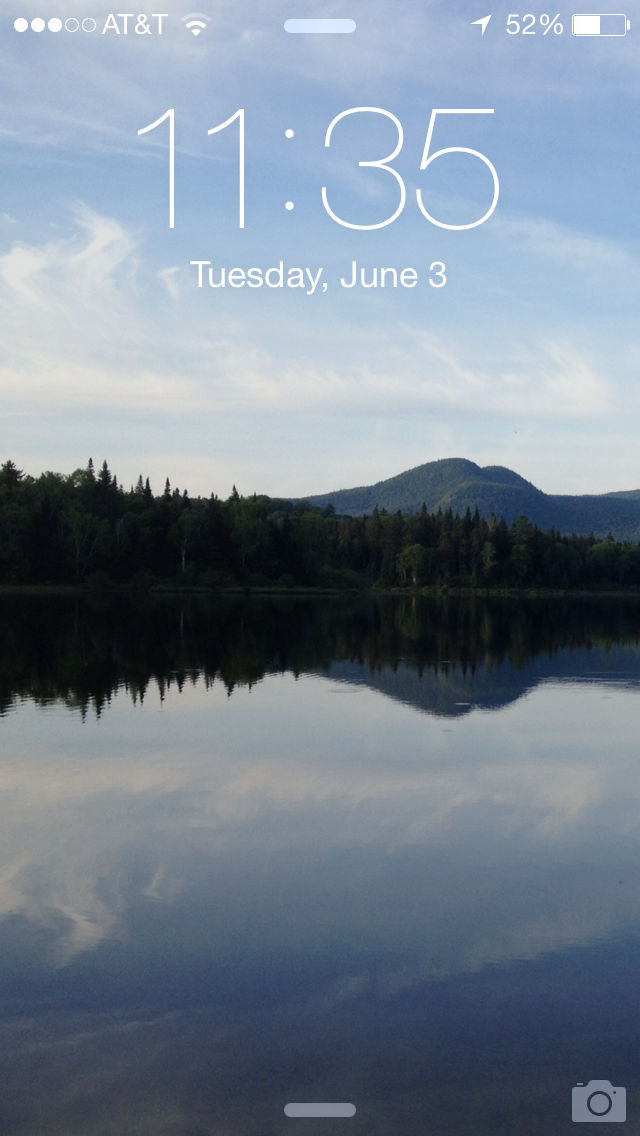 I know some of you out there won't think this is very late, but for me it was! Didn't get to bed until 1 am. (Still tired now the next morning!)
So, back to the cards! To start off, I just tore some scrap paper to use as masks, then sponged on inks. With an actual sponge. From the top mountains down, I used cornflower, stonewash and navy. I think these blues look so pretty together, don't you?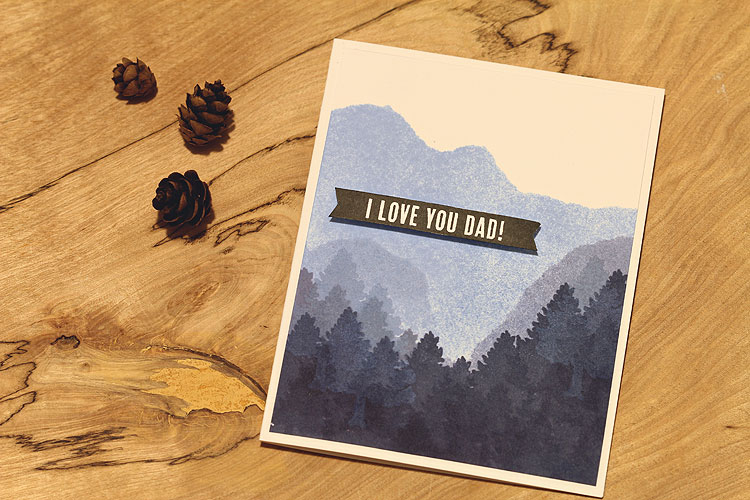 By the way those cute little pinecones? I picked them up while on a hike with my dad when we were home at Christmas. It was so cold that day, but he went with me to get them. That's my dad.
Then I stamped the tree from the Operation Write Home What a Guy set in the same colors.
Fr the inside I stamped Happy Father's Day from this set in navy, then stamped the montains in cornflower from the same OWH set.
Had to make a second one for J's dad, too. For this one I got a little creative and stamped the tree on its side to try and make it look like they are farther away.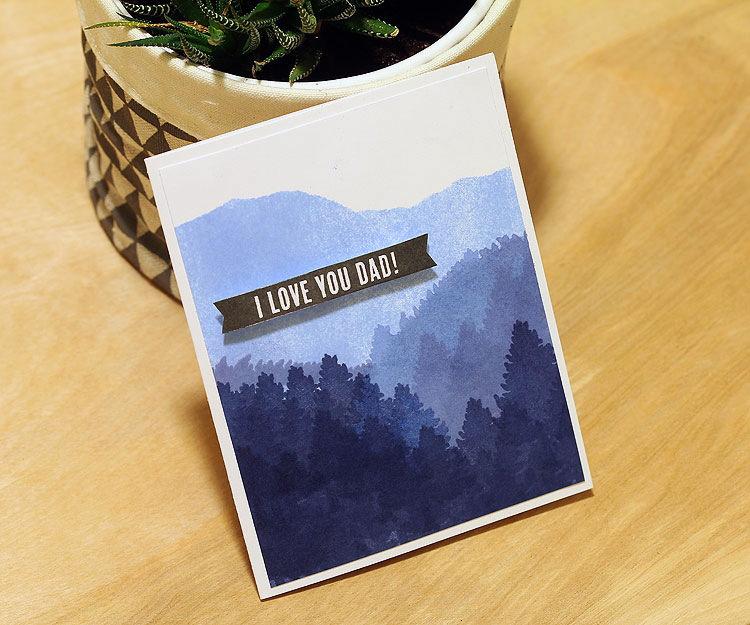 Then I stamped the "I love you Dad" in blackboard and that was that! Love using the blackboard ink for solid stamps like this, gives such great coverage. Hope the Dads like the cards, gonna mail them after PT. Annnnnd now I'm off to get tortured, lol!
Supplies