Just popping in to share a card that I made for my Great Aunt Freda — she turned 94 on March 2nd! I love her so much, she is one of the reasons I got into cardmaking. You see, she lived in Arizona and I lived in Ohio with my Grandma — her sister. My Grandma always wrote her letters, and I started writing her letters too. I can remember as a kid how awesome it was to run down to get the mailbox and find a letter all for me! Then came cards. I was seriously hooked and started sending cards to everyone.
So when it came time to make her birthday card this year I knew just what stamps I was going to use! You see, she has saguaros growing right by her house, so I figured the Hero Arts Cactus set was perfect. (In fact, I may have had a little hand in designing it.) Then as I was searching my stash for the perfect sentiment, I noticed how the little circles in the Hero Arts Happy Stamp & Die set would make great flower centers, like so!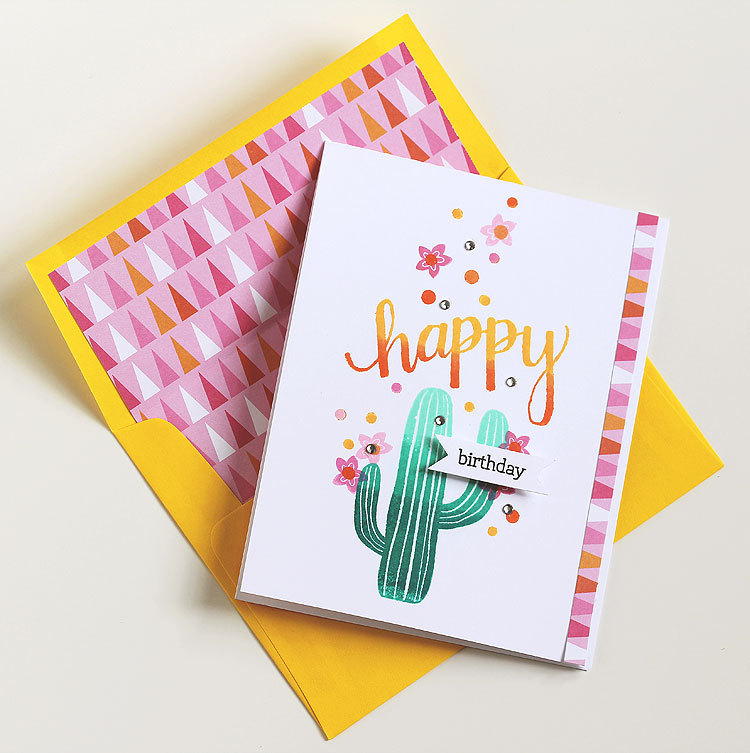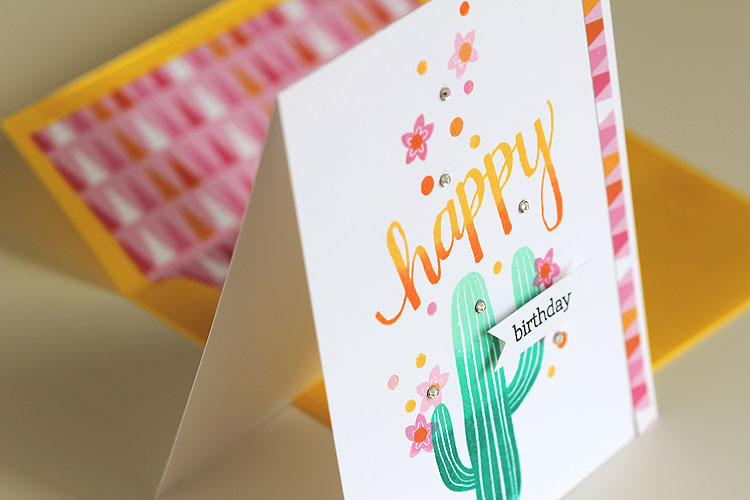 You may notice that the cactus and the "happy" have a neat ombre gradient — well, that's because I used the new Hero Arts ombre ink pads on them. Love these so much! Can't wait until they start shipping to stores, I'm using the prototypes that I got while I was working on them.
The Envelope, Please
And then! See that cheery yellow envelope and the triangle paper? Well, both of those are in the March Studio Calico Card kit.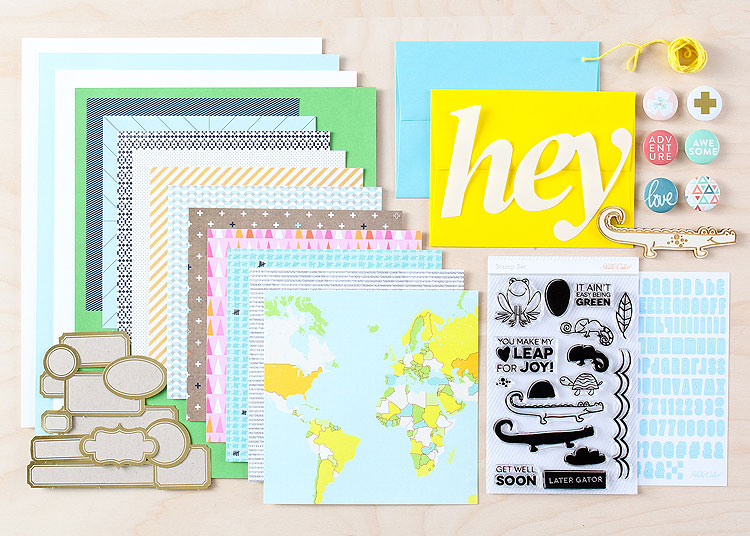 Just love this kit so much! And it was super easy to line the envelope — all I did was trim a rectangular piece of that triangle paper, then I adhered it to the inside. I added a little strip to the card so they'd match, too.
I plan on making a card for my dad with that cute wood veneer alligator — he loves alligators. And a card for J with the turtle — he really loves turtles. See the cards I made here in the gallery!
Supplies