Hello hello! Can you believe it's September already? I sure can't. But you know what that means? STAMPtember is here! What's that, you ask? It's a month-long celebration of stamping (and more!) by Simon Says Stamp.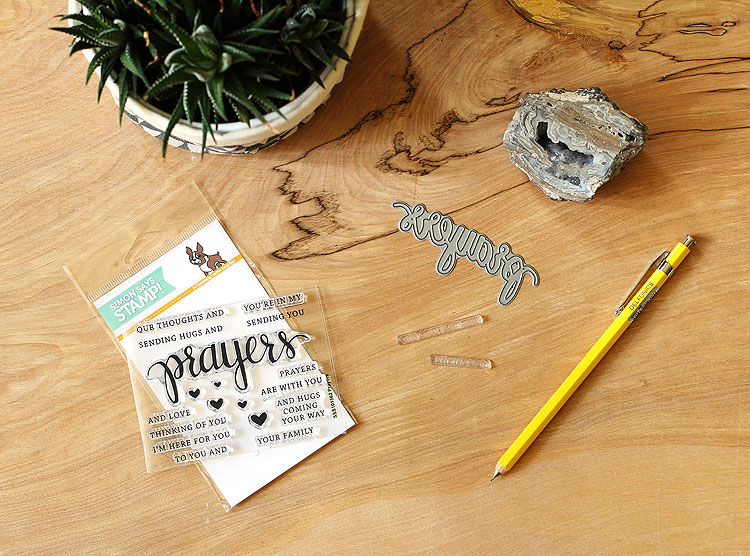 Today we're having a blog hop featuring a SSS exclusive stamp by Hero Arts called Prayers — I can't tell you how much I love this stamp set + matching die cut.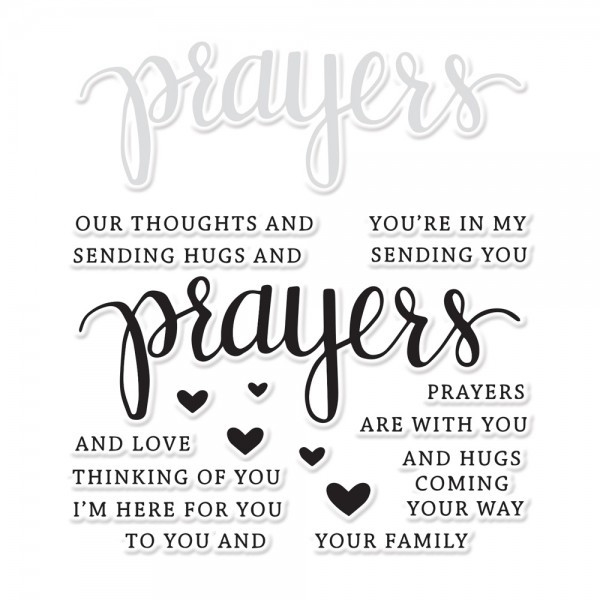 It will be so good to have on hand for those hard-to-make cards. I'll show you my process for making them, because I have a really hard time making cards like these.
Whole Lotta Prayers
So anyhow, here are my cards. I ended up making 3 (just to start) — more to come. Yeah, I got a little carried away.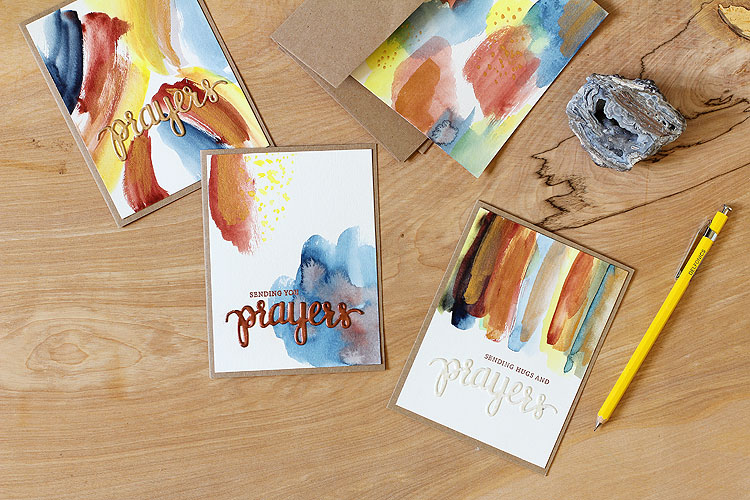 Fall Color Palette
I started out by choosing a fall color palette — since it IS September, after all. It has warm reds, lemon yellow, indigo blue, and best of all, metallics. I feel like this is a good palette for these kinds of cards — warm and somehow comforting.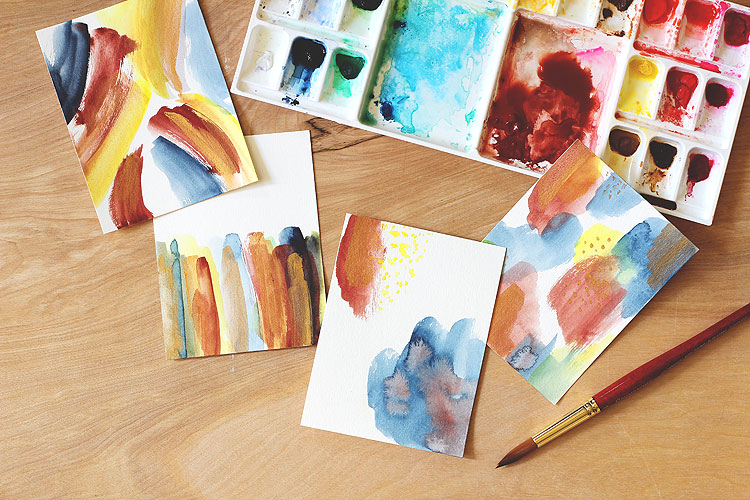 I love sitting down and playing with watercolors like this — I call it watercolor therapy. Feels so good. It's a great way to get over a creative block, too. Just chose some colors and play.
When my regular watercolors were dry, I went back over some areas with Fintec mica watercolors. You guys, these are so pretty.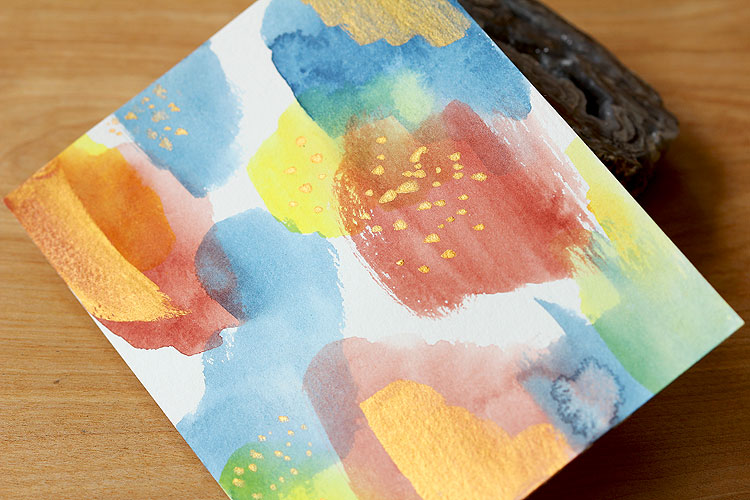 Embossing
Then while the watercolors were drying I went ahead and die cut a bunch of "prayers" and embossed them. I embossed each die cut 2x to give it even more dimension. To do this, just emboss once as usual and then rub pigment inks over the embossed piece, sprinkle on more powder and zap it again.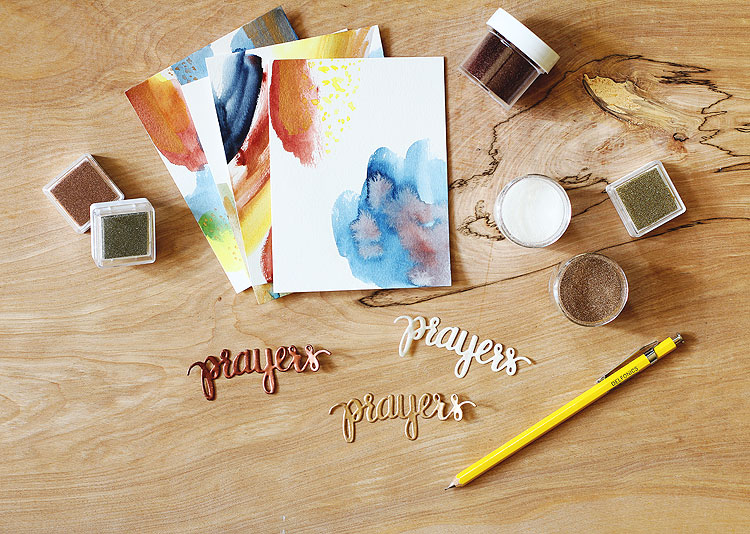 I used some new inks + embossing powders from Hero Arts — from the Holiday Release just love these so much. Let me walk ya through 'em!
I started off with copper powder. Because well fall + copper just seem to go together.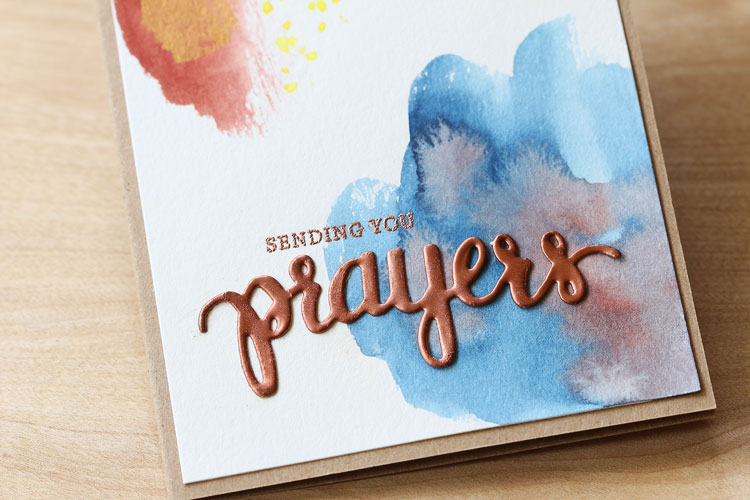 Next up, brass. Love this one too, it's a fresh take on gold: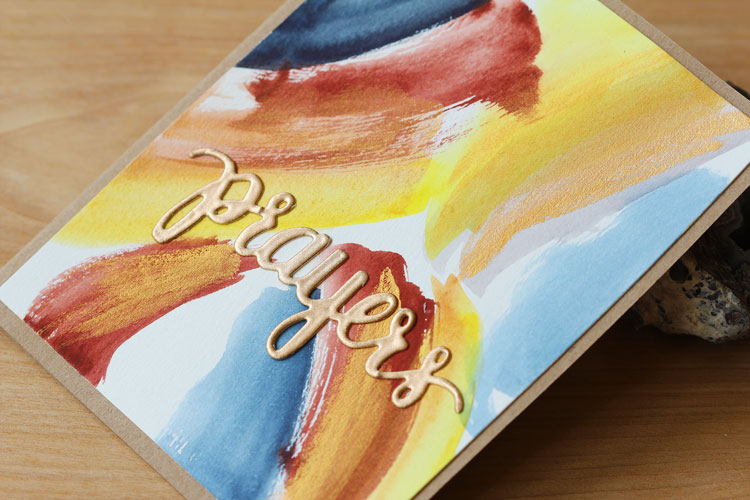 Last but not least we have white satin pearl. My new favorite white. It has this subtle shimmer that's so hard to capture. But so cool: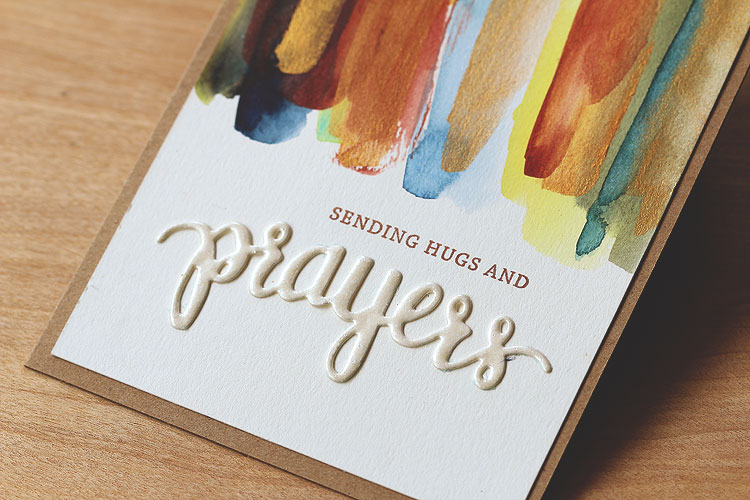 Here it is from another angle — really wish you all could come over here and see it in person.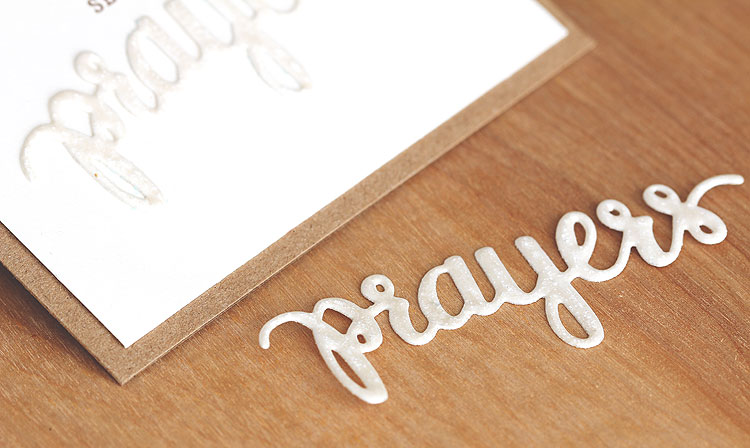 Now here's a look back at the finished cards. I was going to add some sequins or bling and then I thought no — I'm just going to keep them clean and simple to really keep the focus on the sentiment. I just popped them on some kraft notecards and that was that.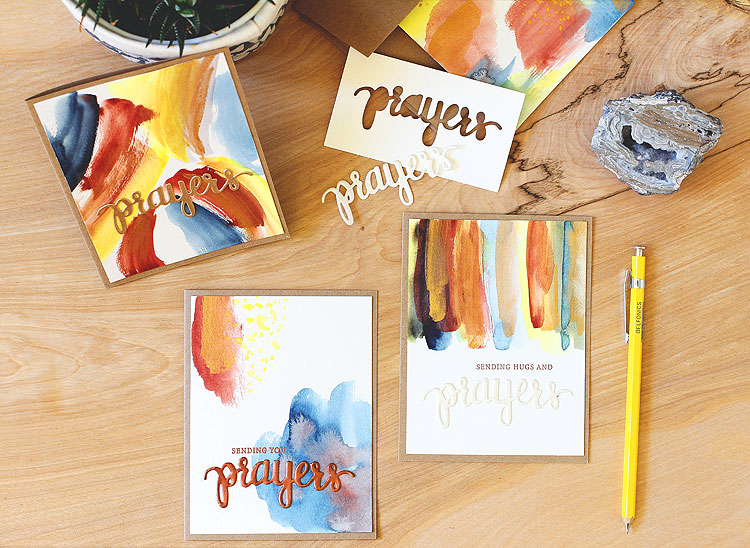 Thanks so much for stopping by. Come and join us HERE in the hop — you could win a $50 shopping spree to Simon Says Stamp's One Stop Shop! There's some more amazing cards with the set, too. See ya over there. And happy STAMPtember! xo
Supplies