Hey hey and happy Thursday! I can't tell you how glad I am that's here, because starting tomorrow I'll be at the annual symposium of the Native Plant Society of Texas. It's going to be extra special this year because it's here in Austin. My husband and I are both on the organizing committee — love that we both love botany and care for the environment.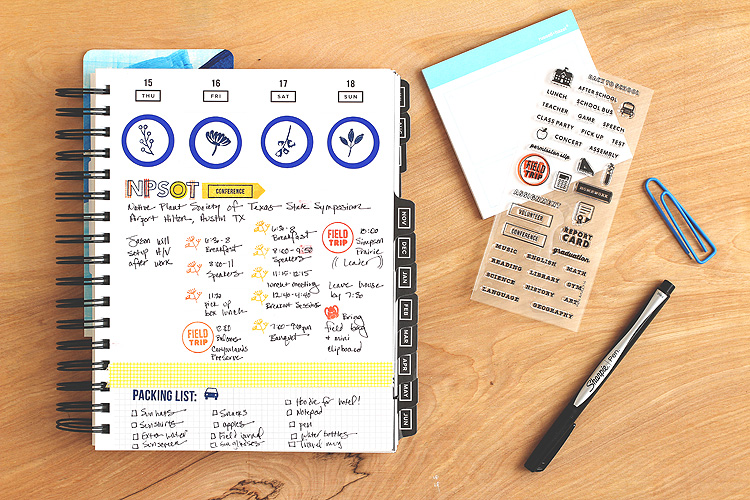 So I just had to share my planner pages with you all, especially because I got to use some of my favorite stamps: Kelly's Outline Letters and Flower Garden.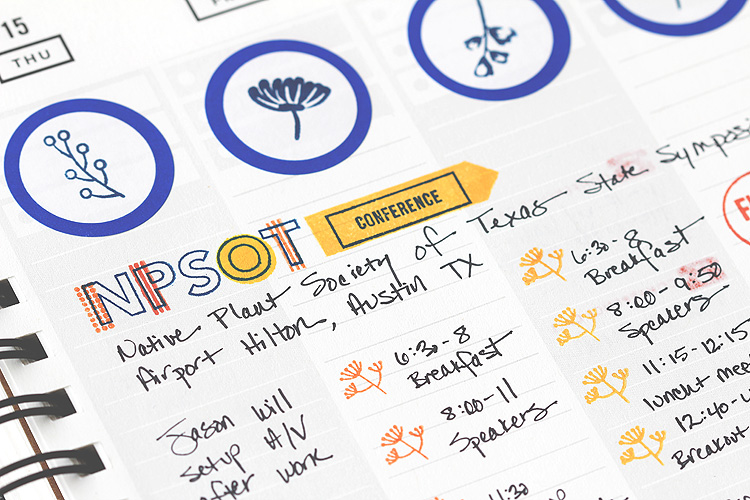 Kelly's Outline Letters are from her first release with Hero, and I still love them. I think that girl's a genius for making stamps that you can use to fill in the letters.
I was super excited to use Kelly's School Planner for the first time. You may think that this is just for families who have kids in school. But nope, it's for big kids like me too who go to field trips and conferences. I think we're all just big kids anyhow, right?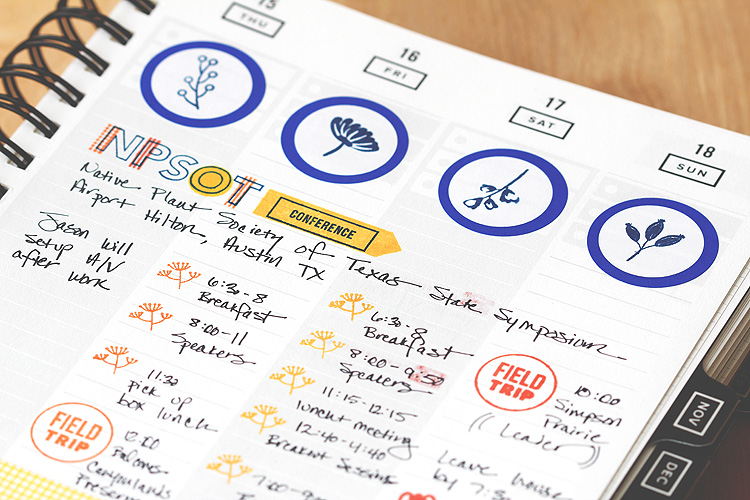 And I'm most excited about co-leading the field trip to Simpson Prairie on Sunday. It's a really special place, and it will be the first time I've been there since having 2 surgeries on my leg.
I'm sure I'll be posting pics on instagram if you'd like to see some cool plants. :)
Have a great weekend, no matter your plans! xo
Supplies