You guys! I'm super excited! My latest class, Birthday Picnic, is LIVE over at Big Picture Classes!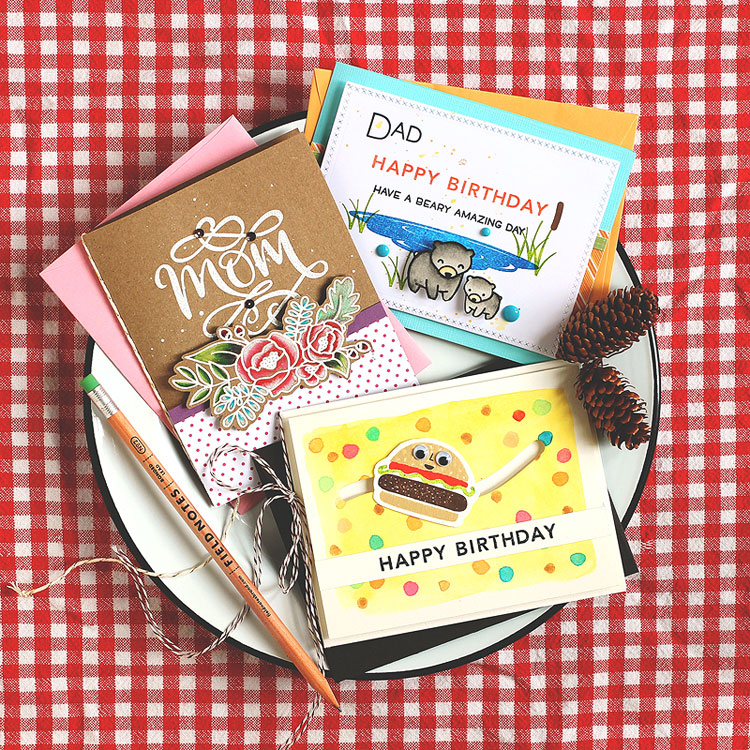 We'll be making cards for everyone on your list, from masculine to feminine and kids too! Plus I'll have bonus lessons on planning out your cardmaking so that you can get 'em in the mail, fun pencil topper that makes the perfect craft for kids!
Here's what we'll cover:
How to get more from your Mother's Day and Father's Day stamps by using them on birthday cards
What to look for in your stamps so that they'll pull double duty
How to make cards for moms, dads, and kids of all ages
Watercolor techniques for painting backgrounds and coloring stamped images, including an easy shading technique to add a "beary" nice depth to your cards
A technique for coloring floral images with colored pencils
How to plan your cardmaking time so that you'll be able to get those awesome cards in the mail and have them arrive before the big day
How to make a cute pencil topper that would make a super fun birthday party activity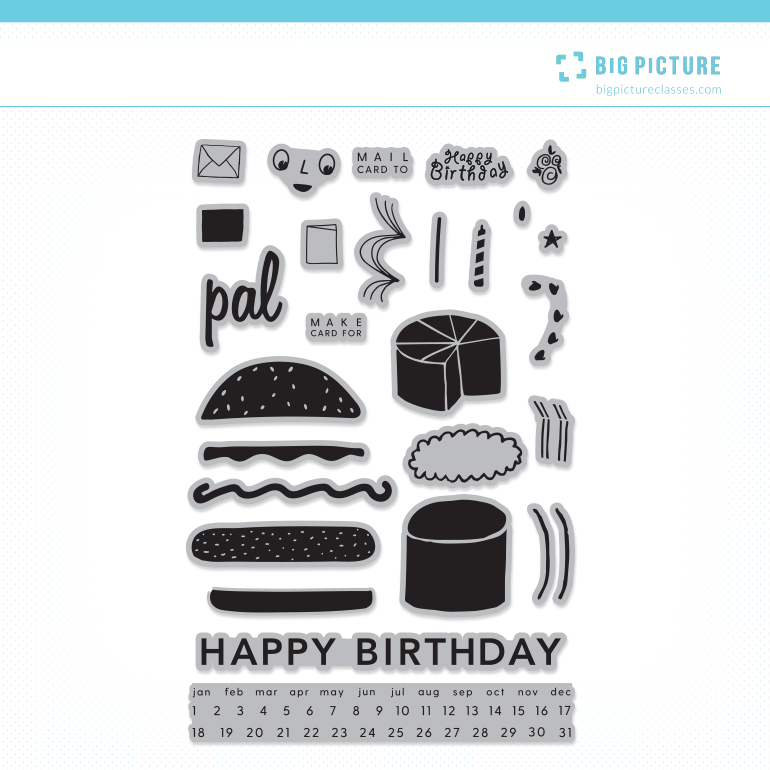 We'll also be using this super cute Burger and Cake stamp set by Life.Love.Paper that I helped design! It has elements for cardmaking, planners and even layouts.
Sure hope you'll come and join me — just click on over right HERE! You'll have unlimited access with your membership. If you're not already a subscriber to Big Picture, you can start a FREE trial, then if you decide to remain a member, it's just $9.95/month. You can cancel your membership at any time with no added fees, and your class progress is resumed if you decide to rejoin. Plus, while you're a member, you'll have access to the whole library of hundreds of classes — and Big Picture adds loads of new classes every month!
Hope to see ya there! xo