I'm so excited to have a watercolor giveaway! You see, I took a workshop at Case For Making in San Francisco a few weeks ago where we learned to make our own watercolors. So cool! (You can find out more about the workshop and see more photos here.)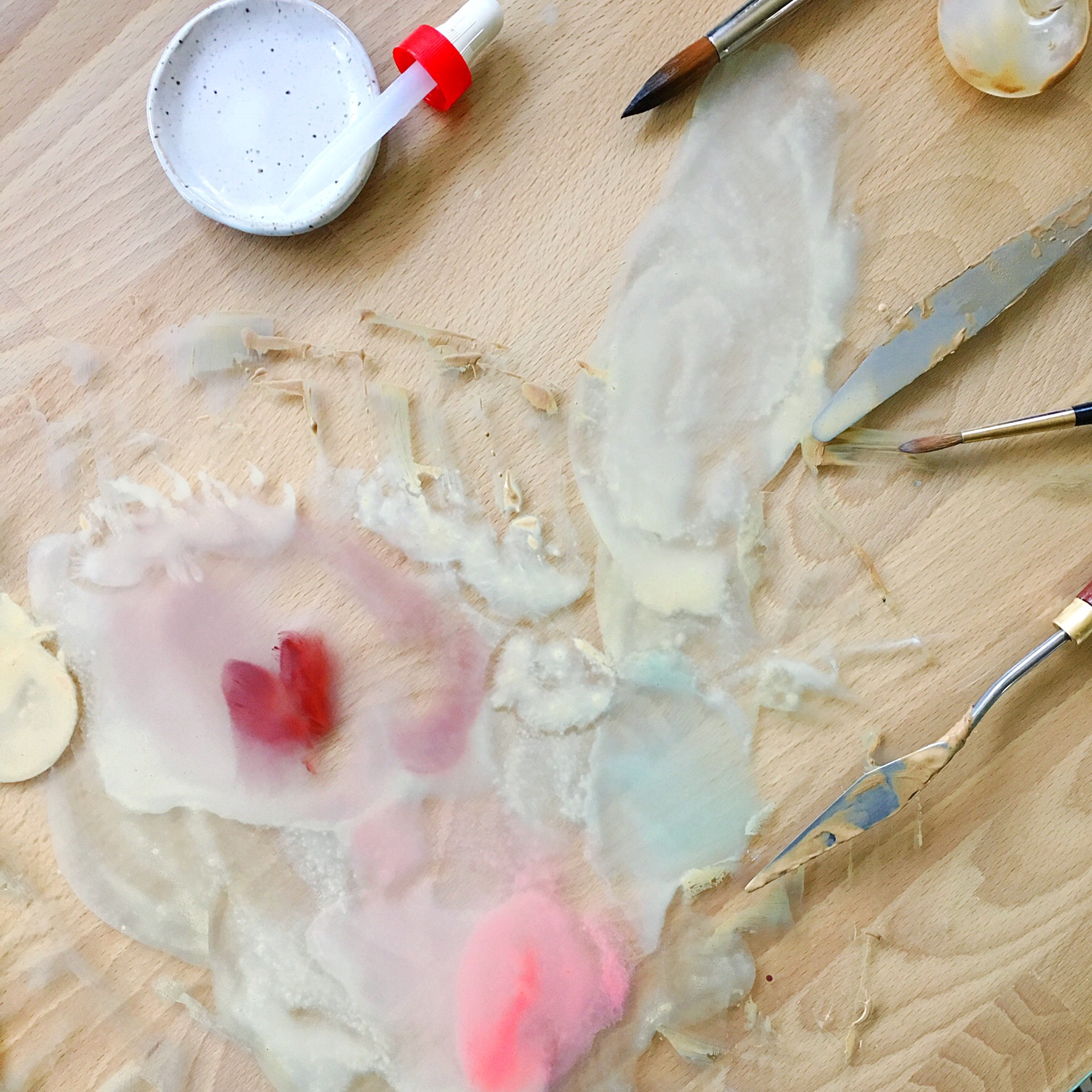 Before I even got back home to Texas I ordered some pigment so that I could make more — and so I wouldn't forget how! I ordered French ochre extra light, one of my all time favorite colors. See that big jar?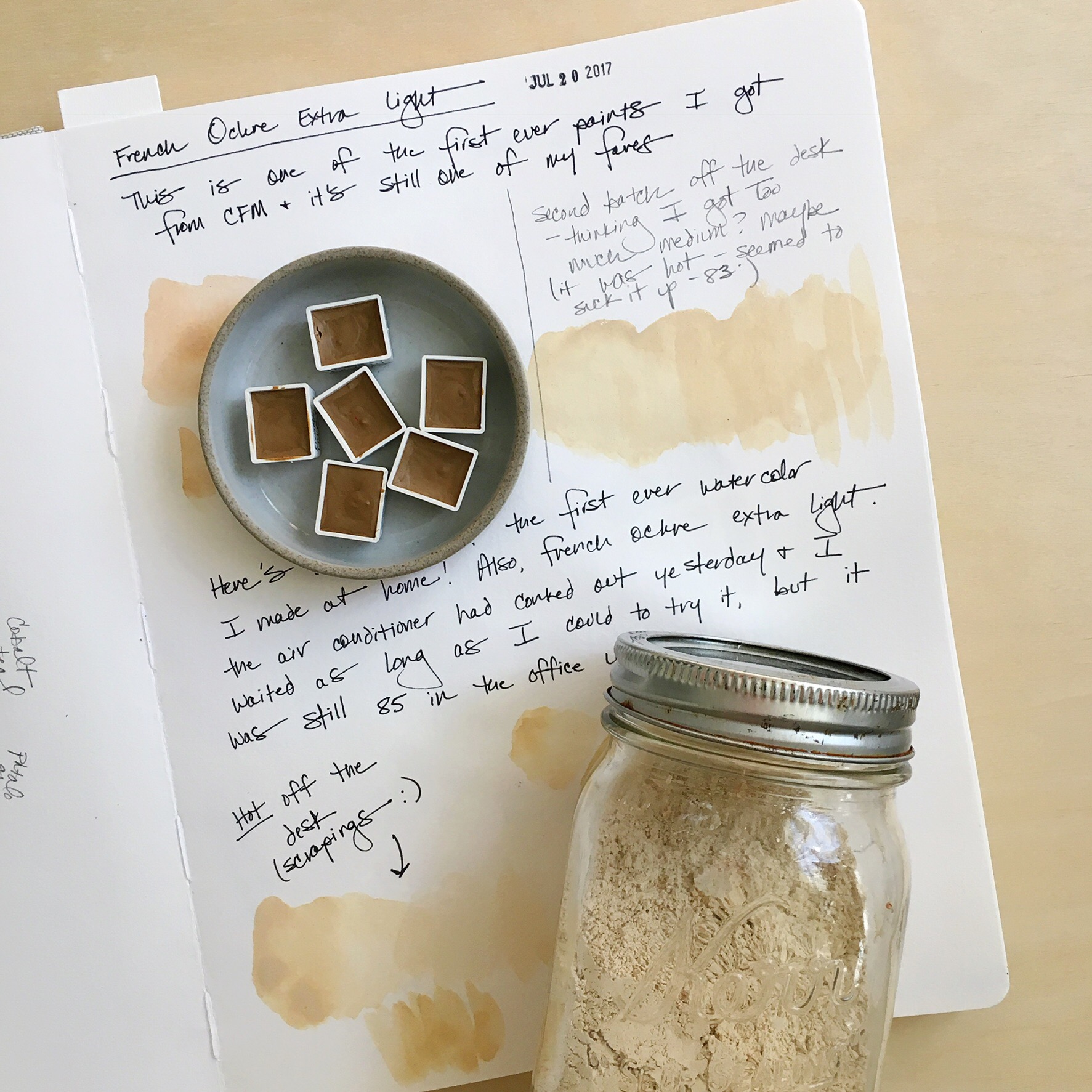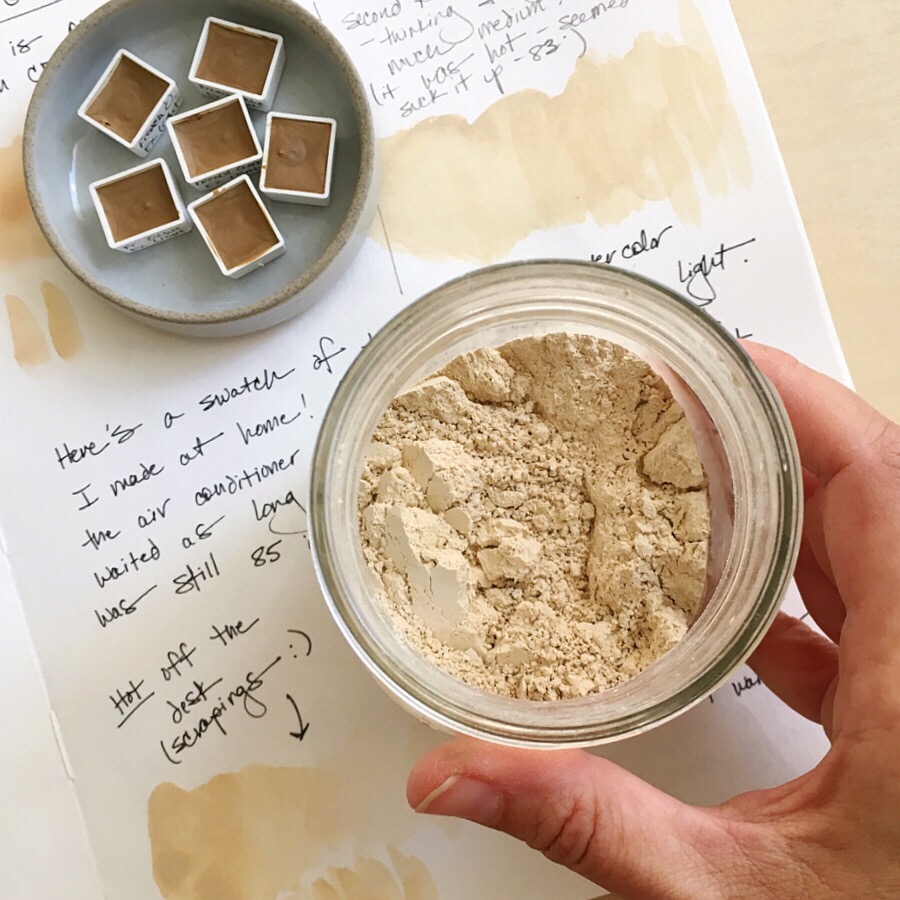 Well, so far I've made 8 pans of color — yeah! So I thought I'd do a giveaway! To enter the giveaway, head on over to THIS POST on instagram.
Oh and just so ya know, I'm totally new at this! If you'd like to buy one from the pros at CFM you can find it right here. :) I'm not affiliated with them in any away — just love their watercolors — they work like a dream and they have colors I haven't seen anywhere else. Plus the folks who own the shop and work there are so generous and kind and I love supporting them.
Here's a sampling of how French ochre extra light mixes with other colors! It's so pretty and one of my all time faves — and one of the first colors I ever purchased from Case For Making.
If you're a Daniel Smith person, this color is kinda like buff titanium, only I feel like it's a little warmer. Love that.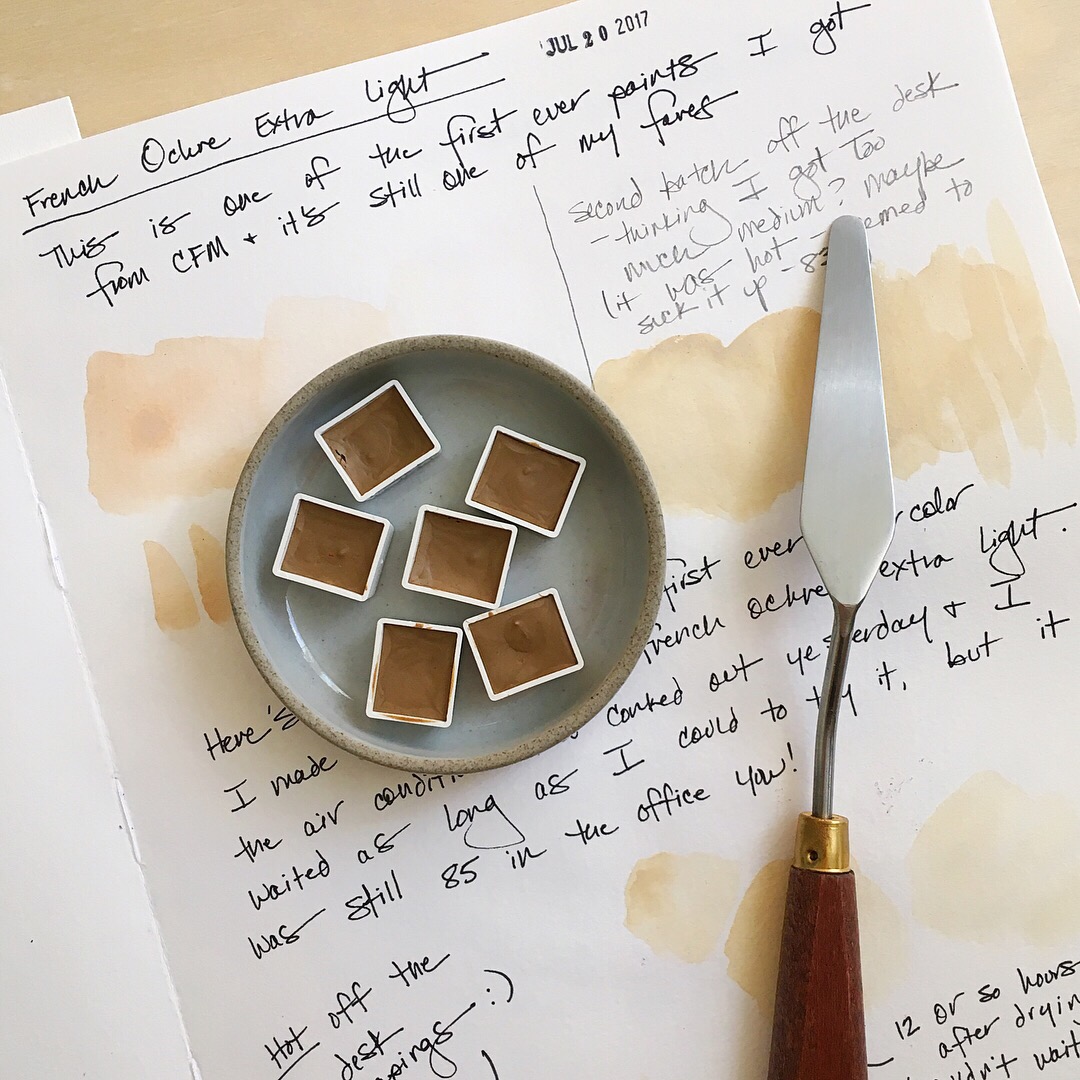 I'll pick the lucky random winners on Monday, July 31st!
My dream is to someday make watercolors from Texas rocks and such, and then paint a prairie with them. xo