Have heard of shibori? It's a Japanese fabric dying technique using indigo dye and it's been pretty popular for a while now. Case in point, this shirt that I had to have from Madewell: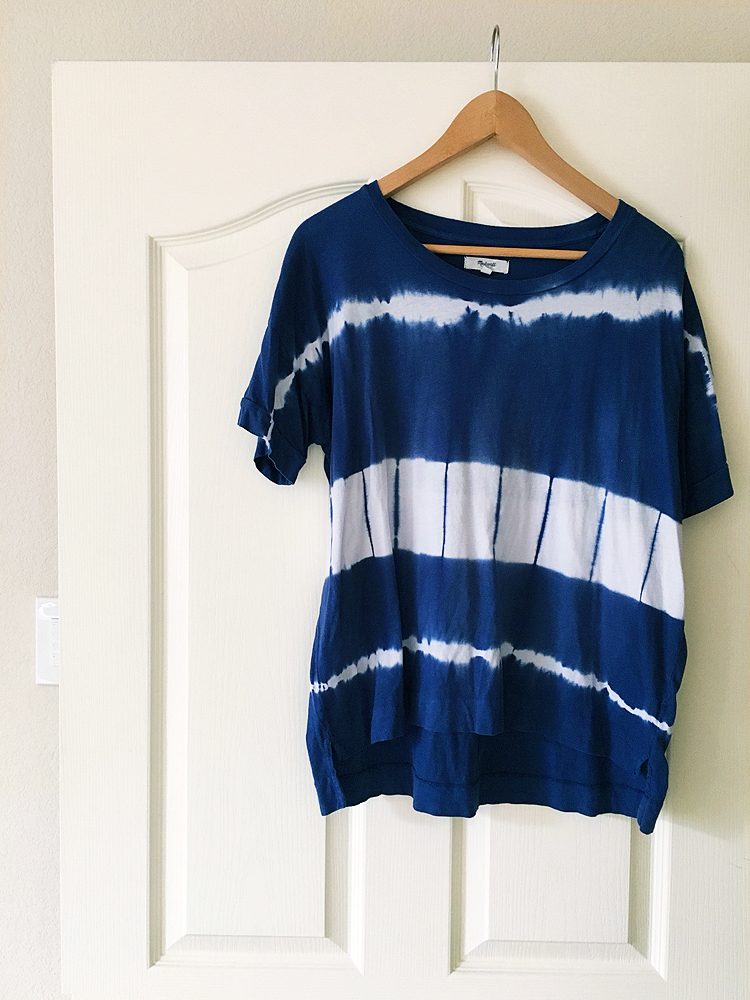 I was playing around the other day and hit upon a technique that makes shibori-like prints on paper — so cool you all! I happened to be working on small pieces of watercolor paper so I just kept making more — it's kinda mesmerizing watching the color move and blend.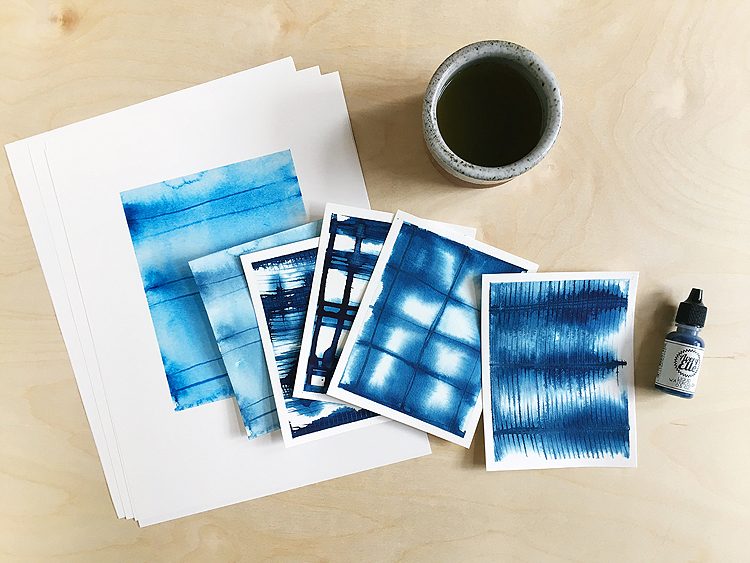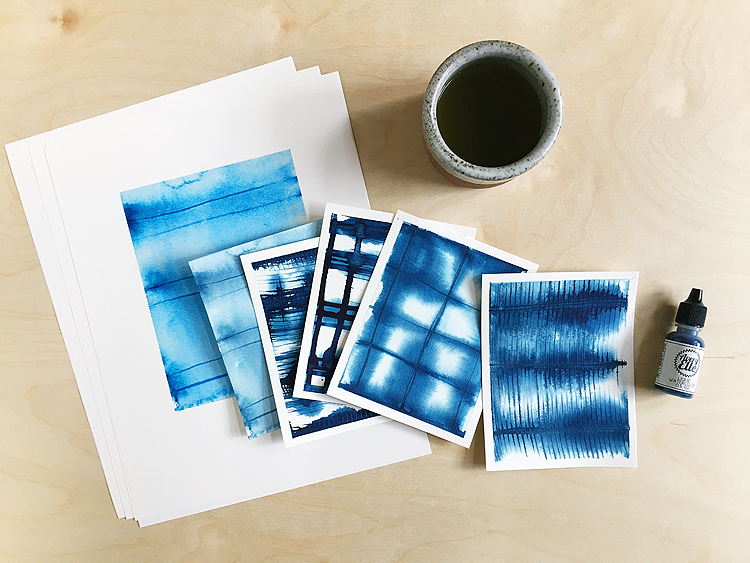 Here you can see the printed version on the left and the original next to it.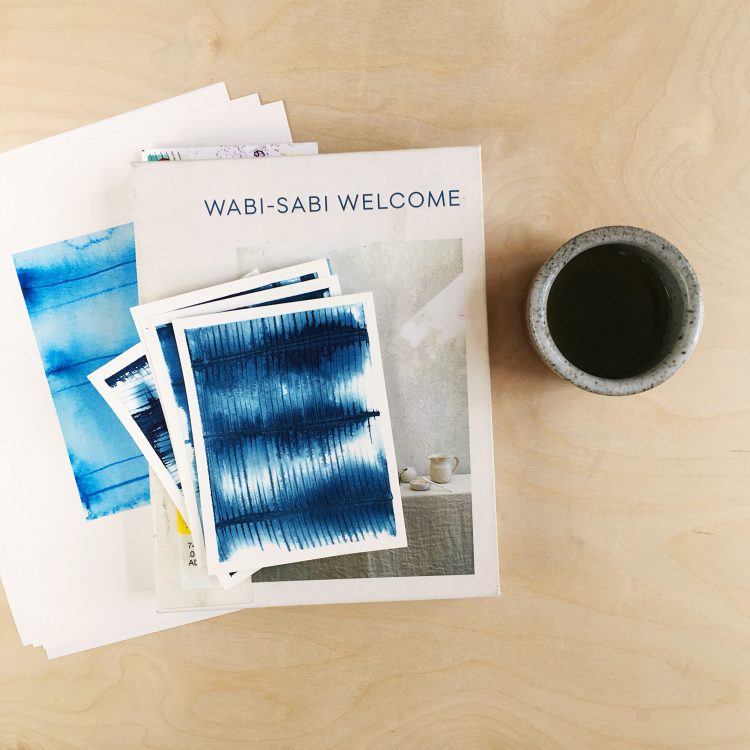 This technique is super simple to do — I made a quick video to demo it for you right here that uses pink + orange liquid watercolors but the concept is the same — just use an indigo blue instead.
The basic steps are:
Wet watercolor paper with clean water
Apply lines of color — to get the shibori look I used Avery Elle's liquid watercolor in sapphire — I bet other watercolors would work too but I haven't tried that yet. If you're using regular watercolors I'd recommend mixing up your color in a small container and then using an eyedropper to apply it
Use a comb and run it across the paper — and that's it!
I decided to scan these in and then print them out to use for mini art prints. My printer isn't the greatest and the paper always jams when I try to use anything besides regular ole boring copy paper — ha! So for now I just have this printed on that. I'm kinda thinking that I'll have it printed on nice paper from someplace such as Artifact Uprising or Parabo Press.
And here you can see a print on a little shelf by my bed.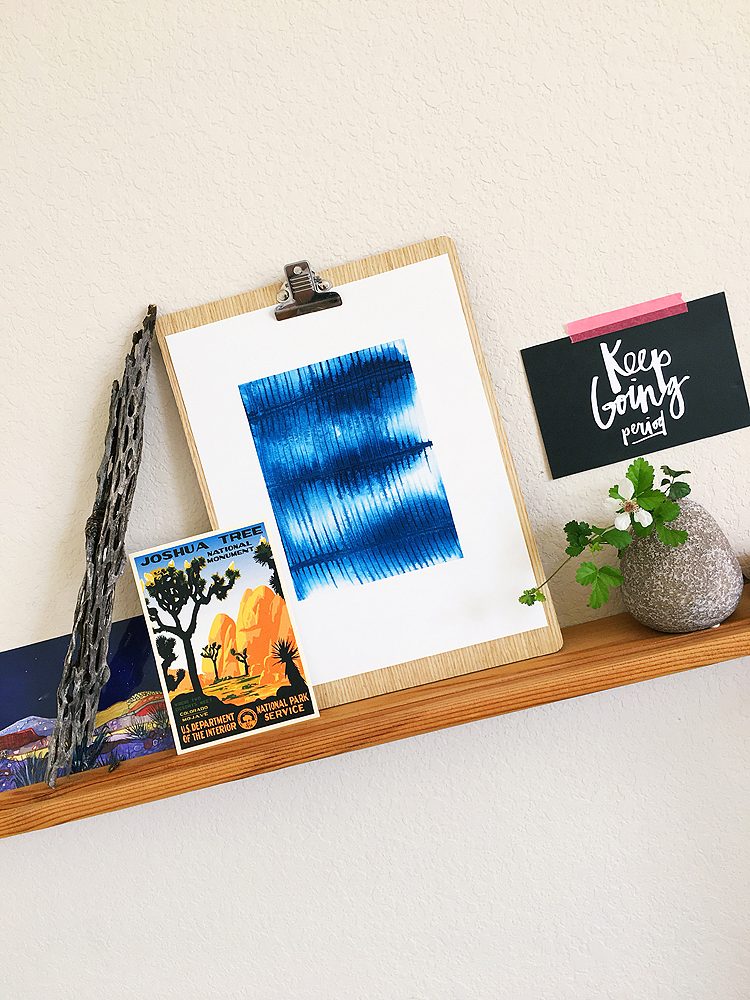 These are some souvenirs from our recent month-long road trip: leftmost postcard from Anza-Borrego Desert State Park in California, Joshua Tree National Park, cholla from West Texas, the shibori print, dewberry from our yard, rocks from my cousin's ranch in Arizona and the Keep Going print is one that Tina at Life Love Paper did for Studio Calico.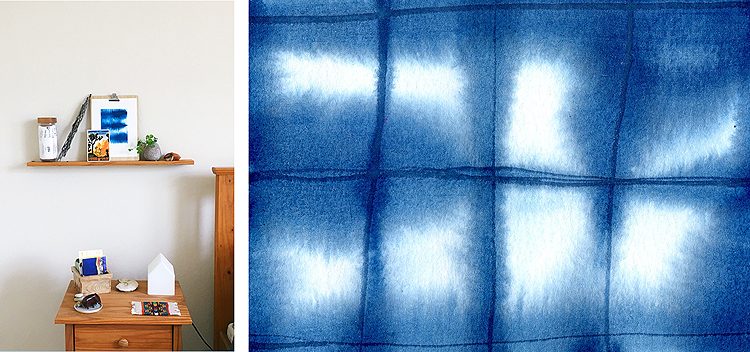 The next day, I liked it even more.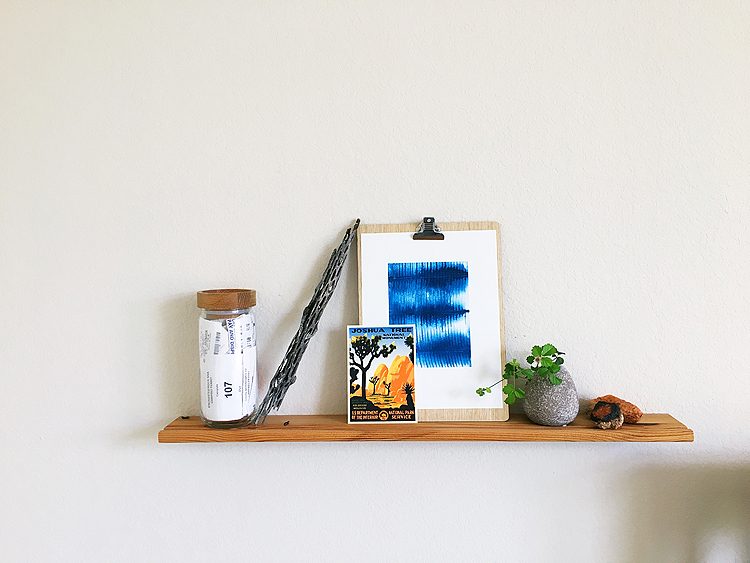 Supplies I Used
Supplies I Want to Try
Can't wait to make some more.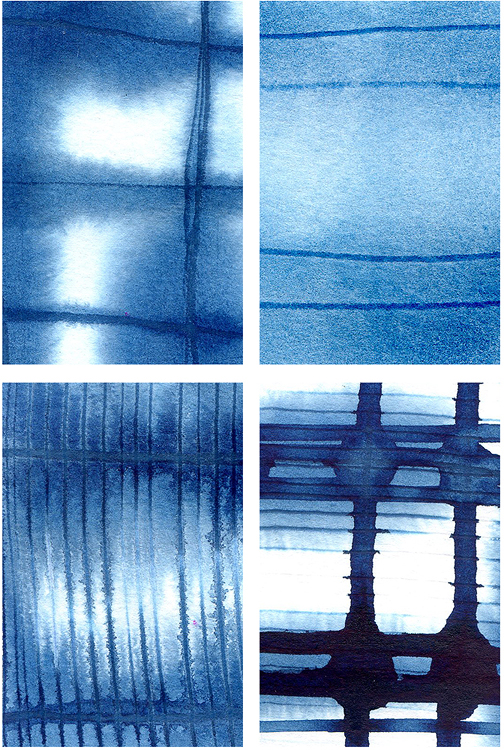 Before you go, I'd love to hear if you'd be interested in purchasing a digital print of these? I've been thinking of opening an etsy shop for a while now and this could be the start! — xoxo