Hello there my deer! Today I'm sharing a super quick card I made for my Dad using the new Avery Elle liquid watercolors. I found out yesterday he's having a filling replaced on Tuesday and then eye surgery the next — oh my! — so I needed a card for him — stat! Here it is:

I started off by stamping and embossing Mr. Deer from the Essentials by Ellen Oh Deer set — I think deer and well almost all critters are great for masculine cards.
Then I wanted to color him brown — got the idea for mixing up my own brown with this video from my deer friend Sandy Allnock — you can check it out right here over at The CLASSroom blog. (Sandy has an awesome Avery Elle liquid watercolor overview in the video too! Oh and you can find all of those yummy colors here.)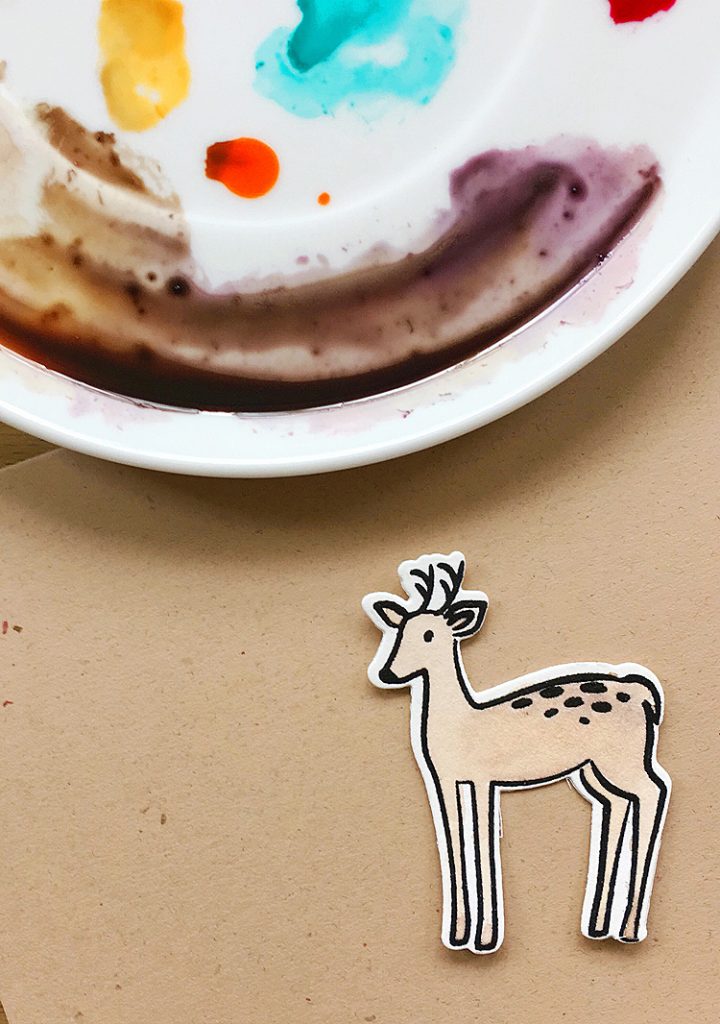 I wanted the brown to match the cardstock and I think I came pretty close! Yeah!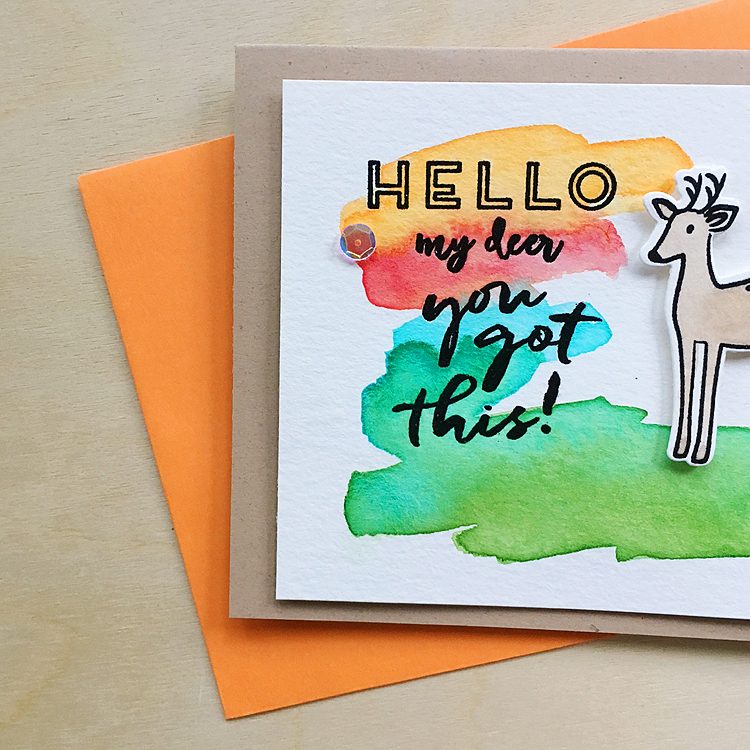 Then I stamped and clear embossed the "hello my deer", also from the Oh Deer set, and combined it with the "you got this" from Oh Frappe. Love getting more from my supplies that way!
I made a fun washy background with the watercolors and a big brush — I can't remember where I learned it, but always use a bigger brush than ya think you need for backgrounds. Love how the colors blended together!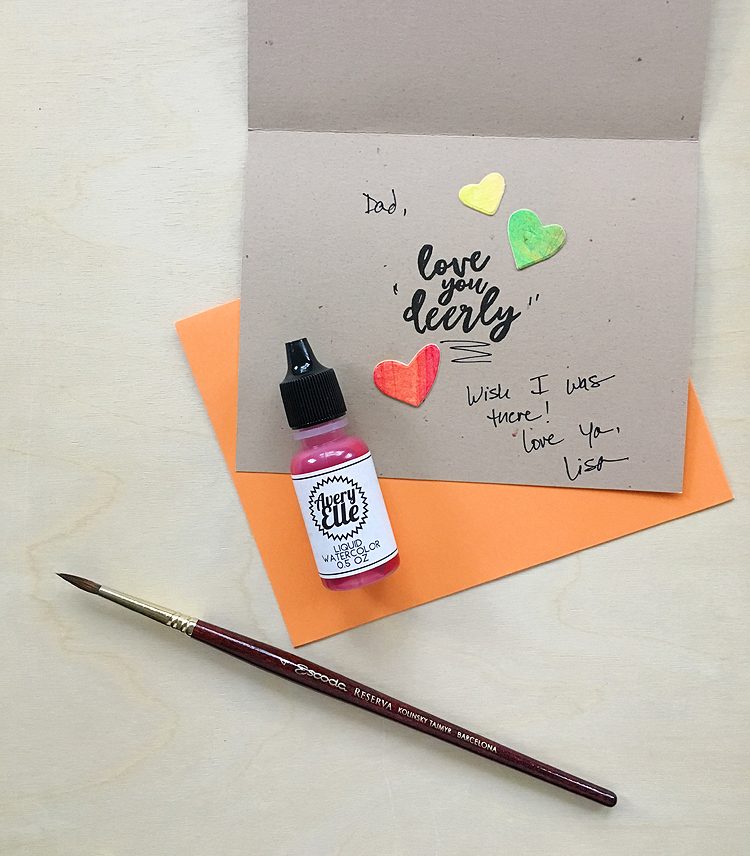 Then to finished off the inside I stamped the sentiment and added some die cut hearts — the hearts were made out of scraps of paper that I'd been practicing using the Avery Elle liquid watercolors on and I die cut 'em with the All Inside die set. Added some sequins and that was that!
Supplies
Note: if you make a purchase by using a link from the item below I'll receive a small commission at no charge to you. And, I have it on good authority that there's not many of the Oh Deer sets in stock — annnnd they're retiring — so once they're gone, there're gone — so if you want to grab one now's the time! :)