Annnnnd I'm back with another llama card using the new Flora & Fauna Llama Garden set! I won't say that I saved the best for last but I kinda think this is my favorite of the 3! Shhhhhh, don't tell the other llamas!! :)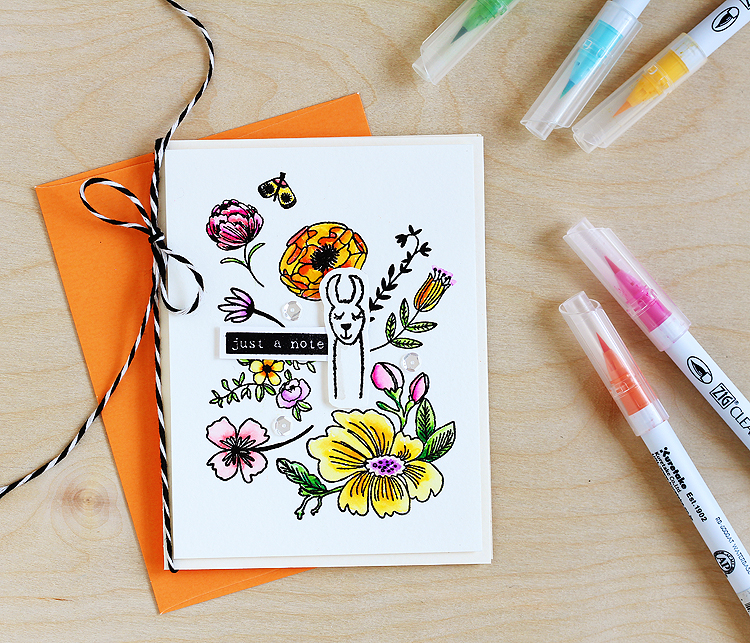 I really wanted to give this guy a garden to hang out in, so in addition to the flowers that come with the Llama Garden set I added some MORE from the Flora & Fauna Soul Happy set!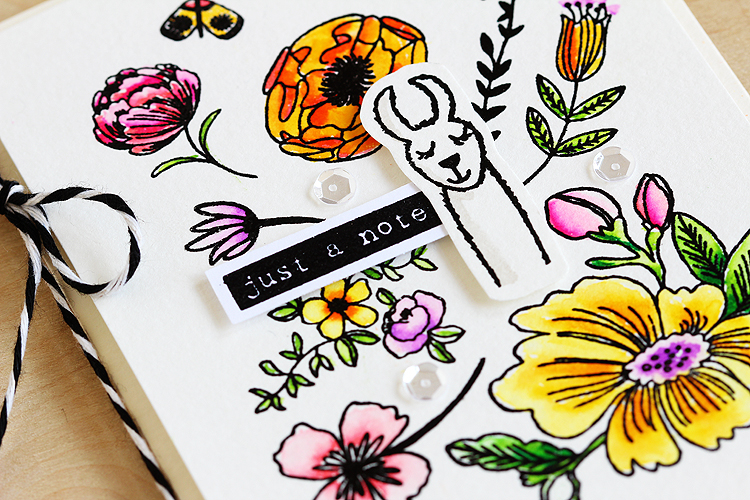 As with the other two cards in this series, I colored everything with Zig Clean Color markers — really love how fresh and vibrant they are! Also love how these markers have fine points — it makes it really easy to color in the tiniest details.
In case you missed them, find more llama love in part 1 and part 2!
Supplies
Find the Llama Garden set and even more llamas over at Flora & Fauna — I just love all of their stamps and dies so much! They make me smile every time I use them.
I've also linked ya up to the supplies at Ellen Hutson — note that these are my affiliate links, so if you make a purchase by clicking the link I'll receive a small commission at no charge to you — thank you!
Well that's it for my llama series — for now, anyhow!!! I'm sure I'll be making more soon! :)