I'm so excited to share that the November Essentials by Ellen release by my friend Julie is HERE! I don't know how that girl does it, but this is one of the best releases yet!! So good!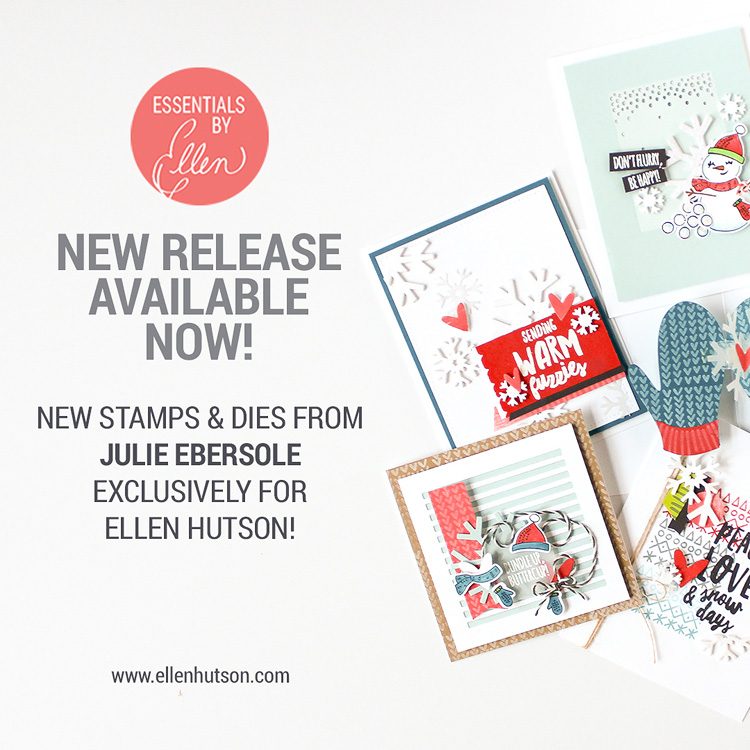 Today I wanted to play with the NEW Alpine Snowfall die — check it out!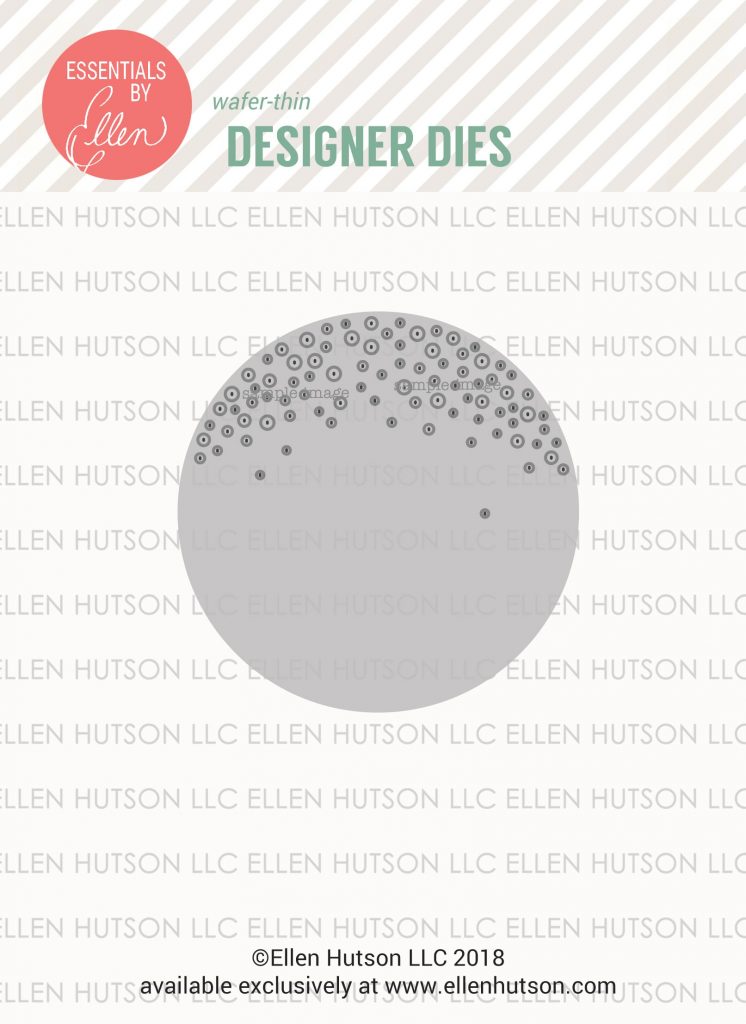 It coordinates perfectly with the Alpine Window die set from the September release. That Julie is a genius! A genius I tell ya!!!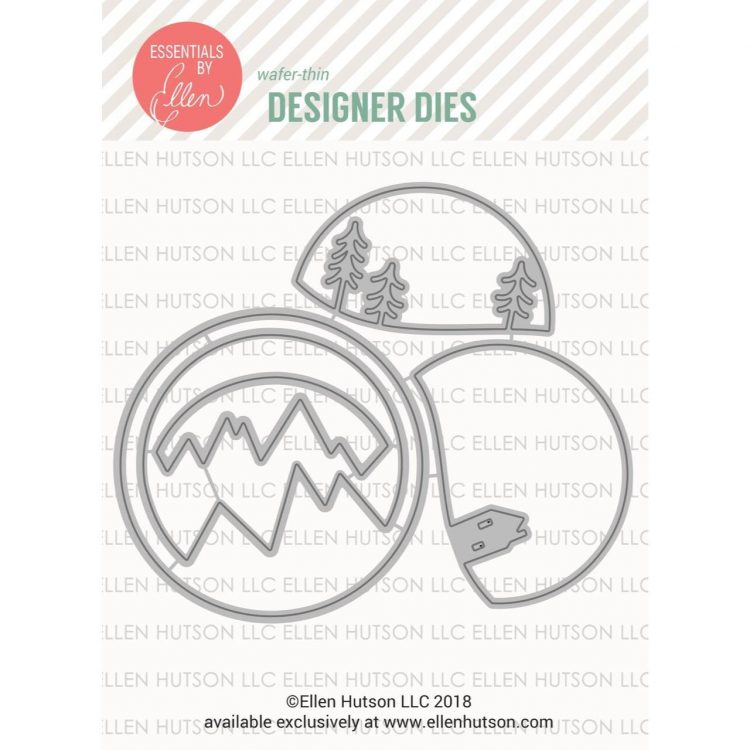 As soon as I saw the Alpine Snowfall I thought to myself — wouldn't it be awesome to have LIGHT shining through them?
The wheels started turning…
And it hit me: make a tag to go on a candle!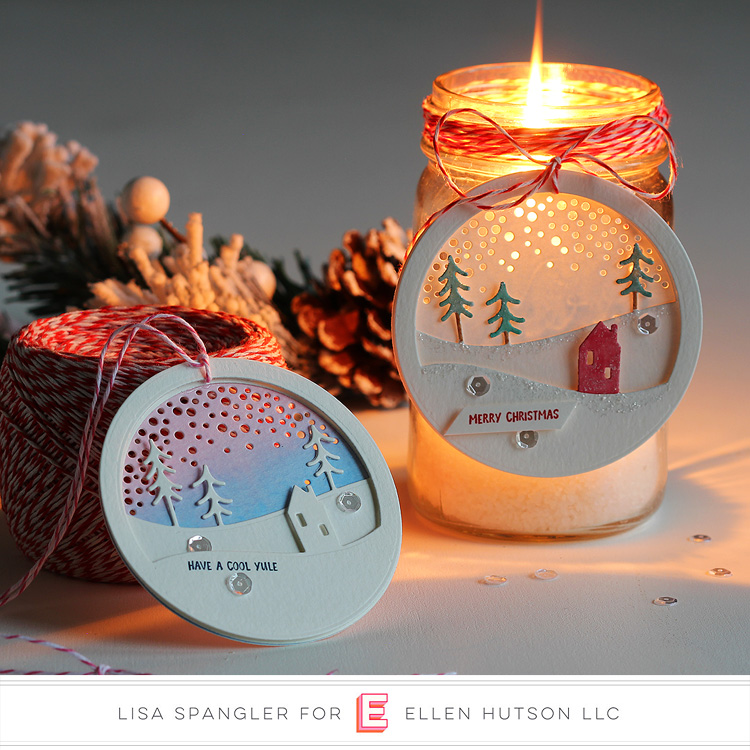 These candles are so ridiculously simple to make, all thanks to Julie's genius! They're:
The perfect last minute teacher gifts
Or hostess gift to take to a holiday gathering
Or heck, even make one for your own get-together!
Use them as tags on packages
Or as ornaments! A shaker ornament would be so awesome with lights from the tree twinkling behind it!
Here's a super quick how-to:
I used watercolor paper since it's sturdier and I love that soft off-white color, but you could use any paper you like.
Die cut the Alpine Snowfall and whatever Alpine Window parts you'd like to use — since they're circles there's no worries about making things line up! YEAH!
Watercolor and add embellishments like glitter, sequins and twine — whatever you like. I added lil sentiments from the Mountain Holiday set.
Assemble your tag. I used foam tape to adhere all the pieces together for added dimension.
Fill a mason jar with course salt to use for your snow — I found a big bag of salt at a local Asian grocery store for super cheap :)
Stick your candle in the jar, then tie on your tag and you're done! I used a taper candle but any will do. My go-to sources for candles are IKEA, dollar stores and Target. Pro Tip: I always make sure to get fragrance free candles since I know scents tend to bother some people — like my Dad.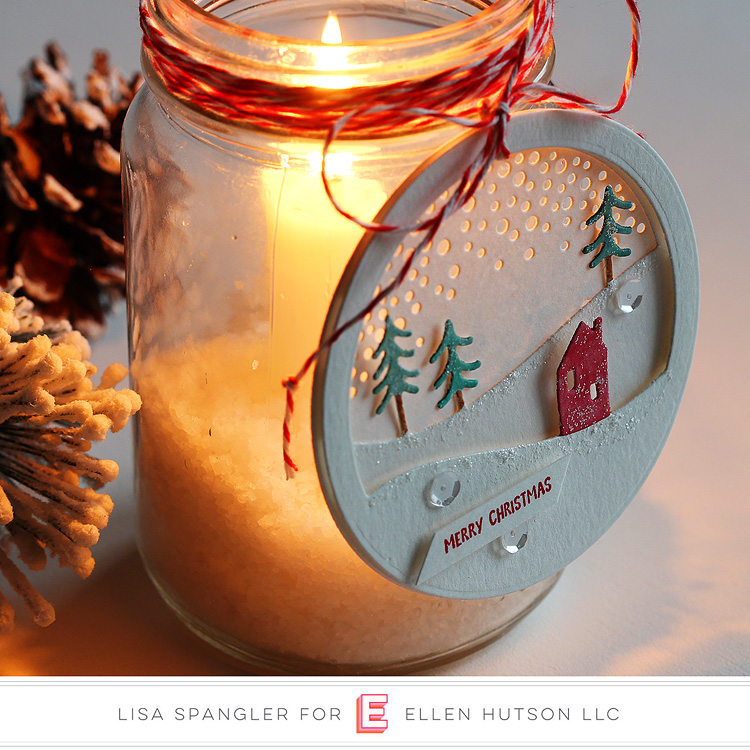 Let me know if you try this — I'd love to see!! xoxo
Supplies
Note that these are my affiliate links, so if you make a purchase by clicking the link I'll receive a small commission at no charge to you — thank you!