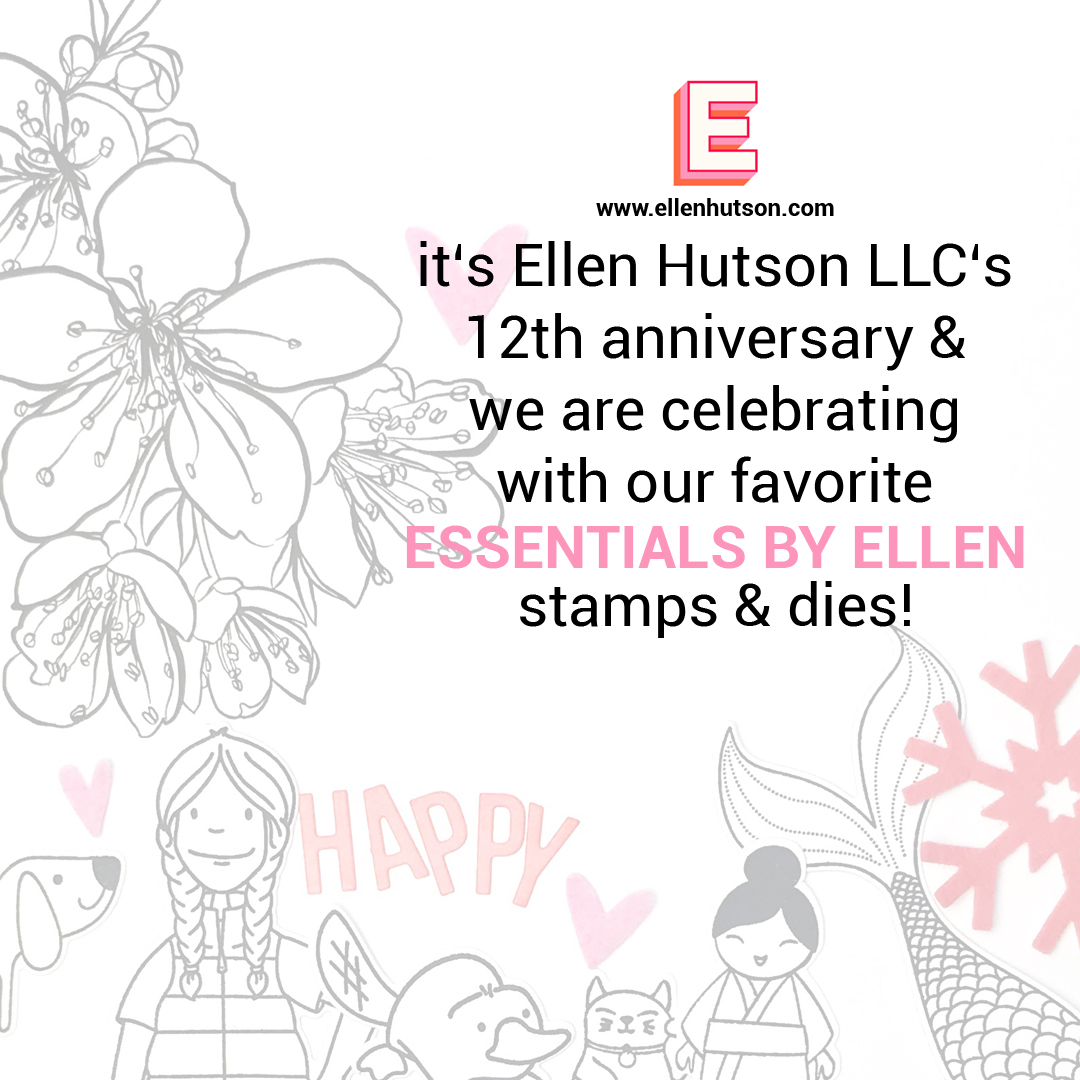 Hi all! Today I have a special surprise post for Ellen, the founder of Ellen Hutson LLC — an awesome craft supply company! I was lucky enough to meet and get to know Ellen at industry trade shows over the years, and now I'm a design ambassador for the company. Ellen is kind, caring, and truly special. She's one of those people who has a big heart and you just feel like you can trust her with anything. She's a beautiful person, inside and out.
So I wanted to try and come up with card to try and capture that feeling…and I ended up making 3! You know me, I can never stop at just one. :)
They're all based on these dried hydrangeas that I found in Ohio. I just love that color, it's so rich, right?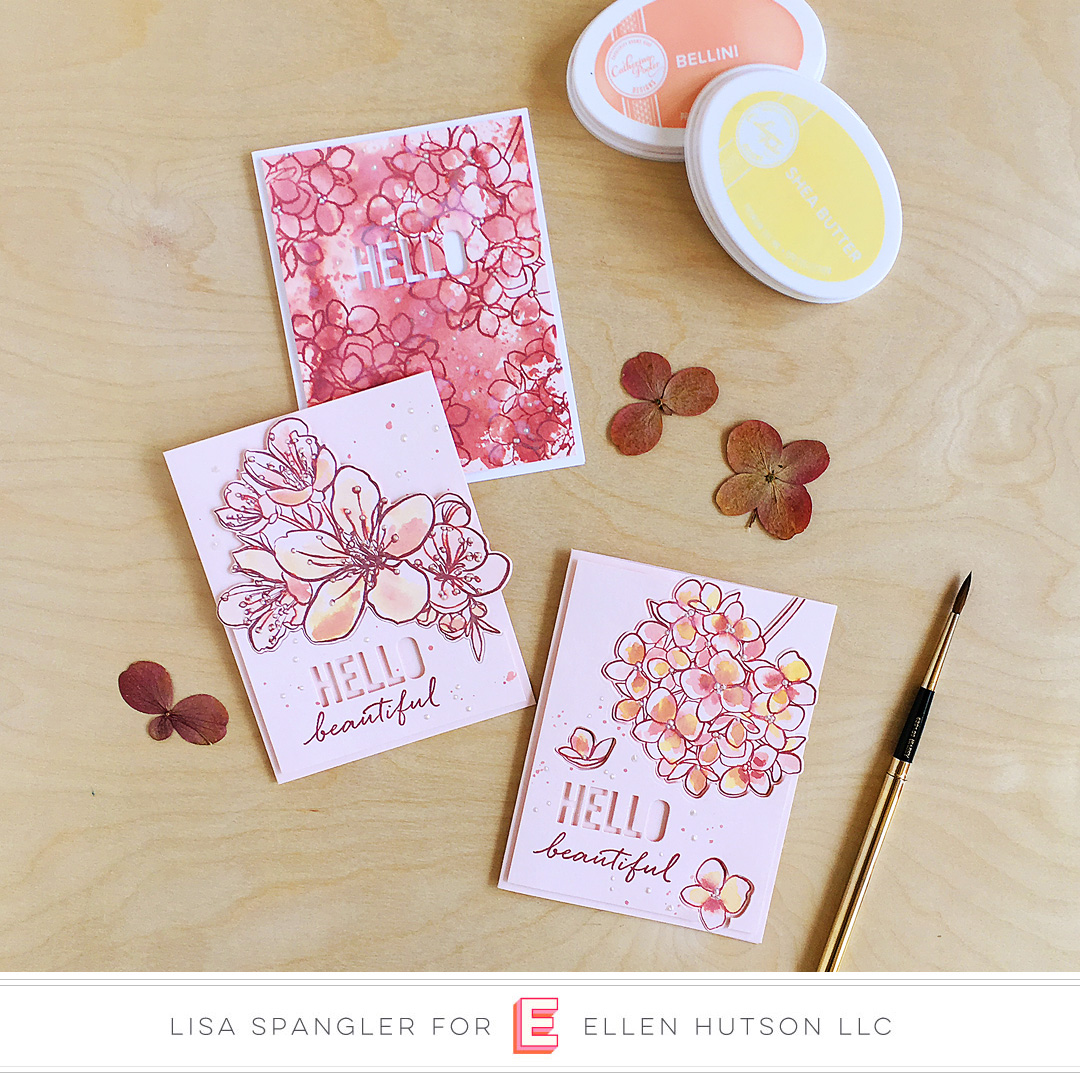 All three cards are pretty sweet and simple, but I thought I'd walk ya through a few details — because as they say, it's all in the details!
First off, I found that Aged Mahogany distress oxide ink was the perfect match for the hydrangeas — it's so rich and velvety, almost like suede.
Of course since these cards were inspired by hydrangeas I just HAD to use the Mondo Hydrangea on one of the cards! And then I had to bust out the Mondo Sakura too. Both of these are some of my all-time favorite floral images.
I decided to add a wintery twist by adding some liquid pearls to the centers of the flowers — it kinda makes me think of snowballs! :)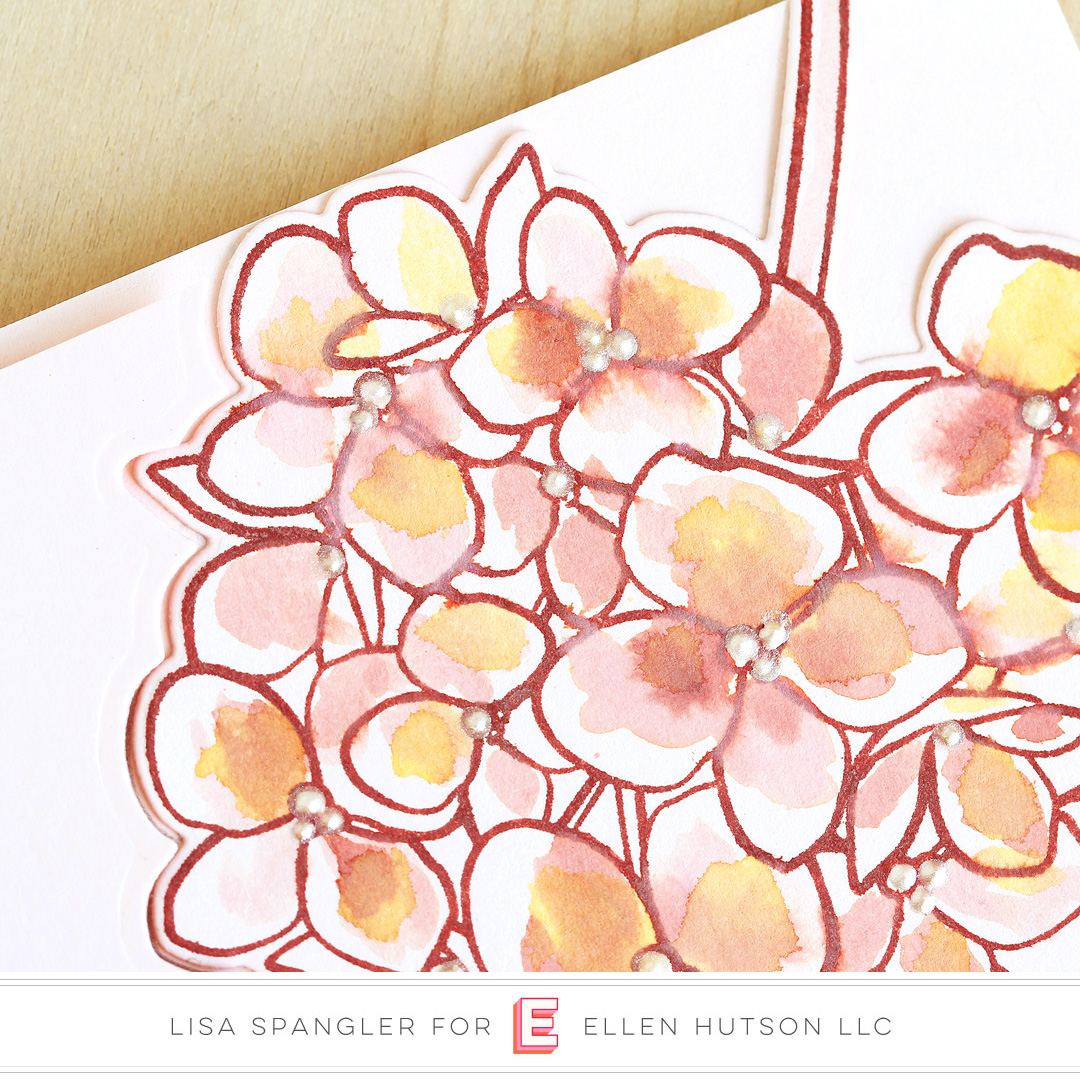 And then! Did you notice the fancy die cutting?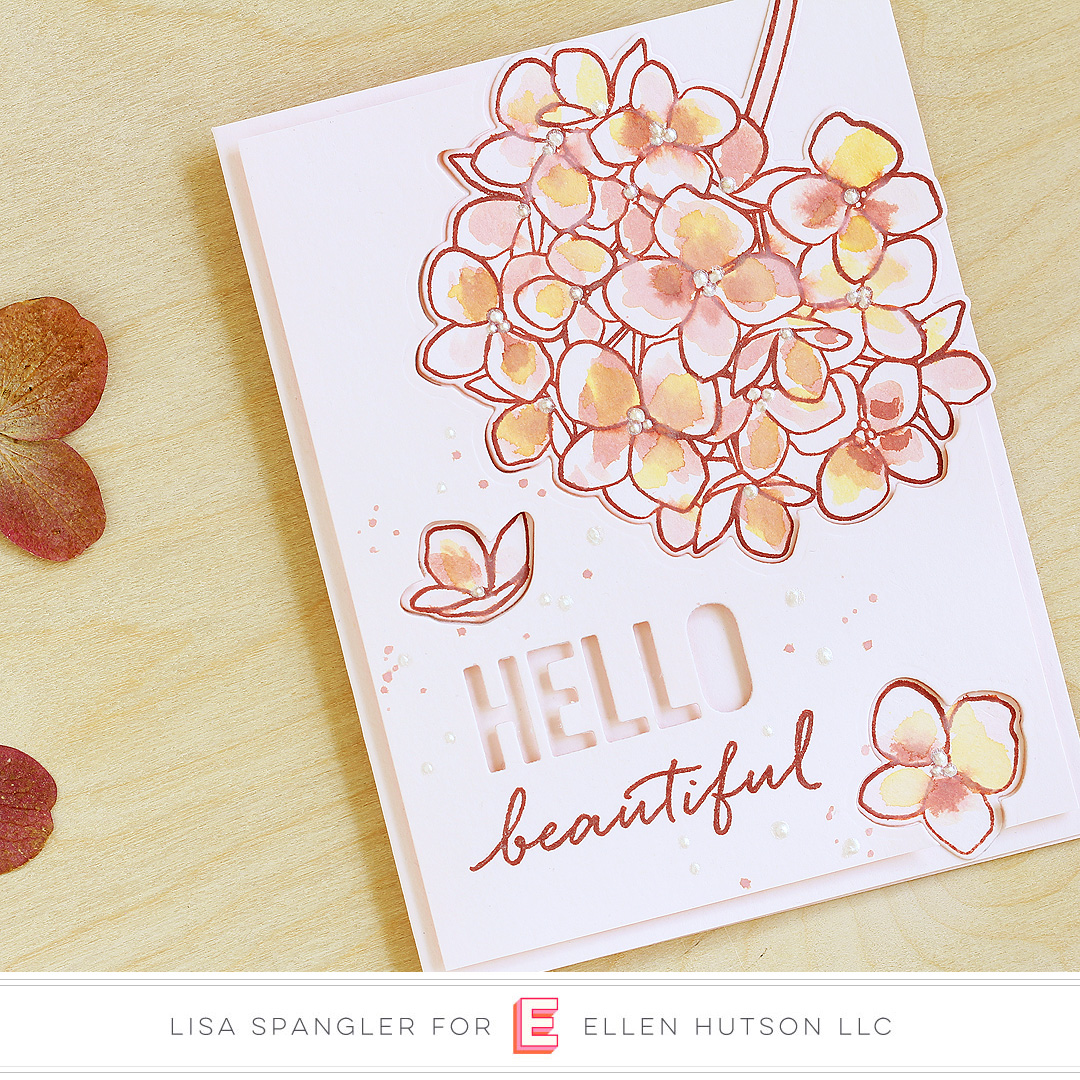 I used the matching Mondo Hydrangea dies to cut out windows for the flowers, and then the HELLO is from the Big Words die set.
I lifted the die cut panel up off the card base with foam tape for added dimension. Oh and I made sure to get some of the petals and the stem of the hydrangea going off the edges of the card — love that!
I colored the petals with soft shea butter and bellini inks — a break from my usual traditional watercolor but really love the look this gives, especially on the pale rose cardstock.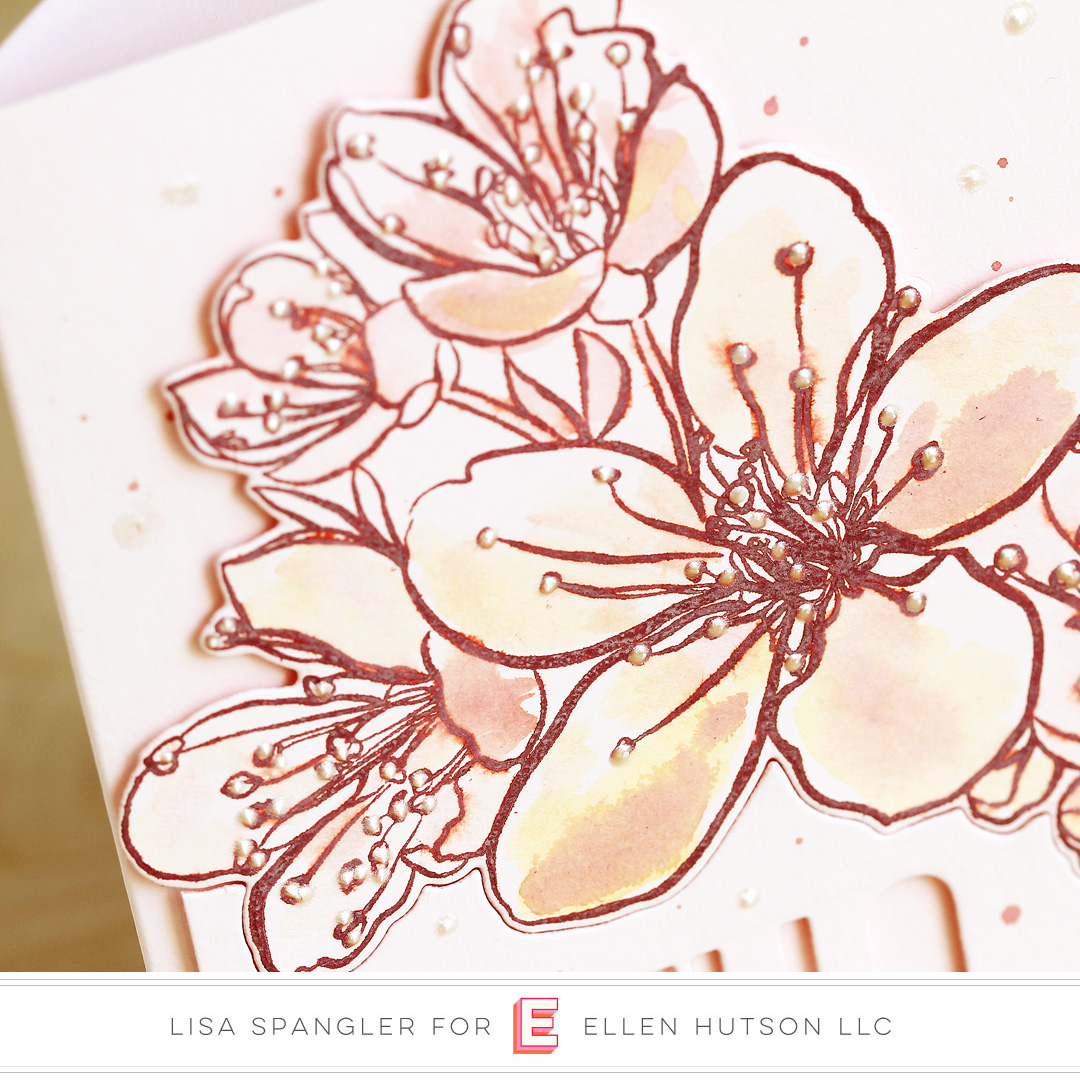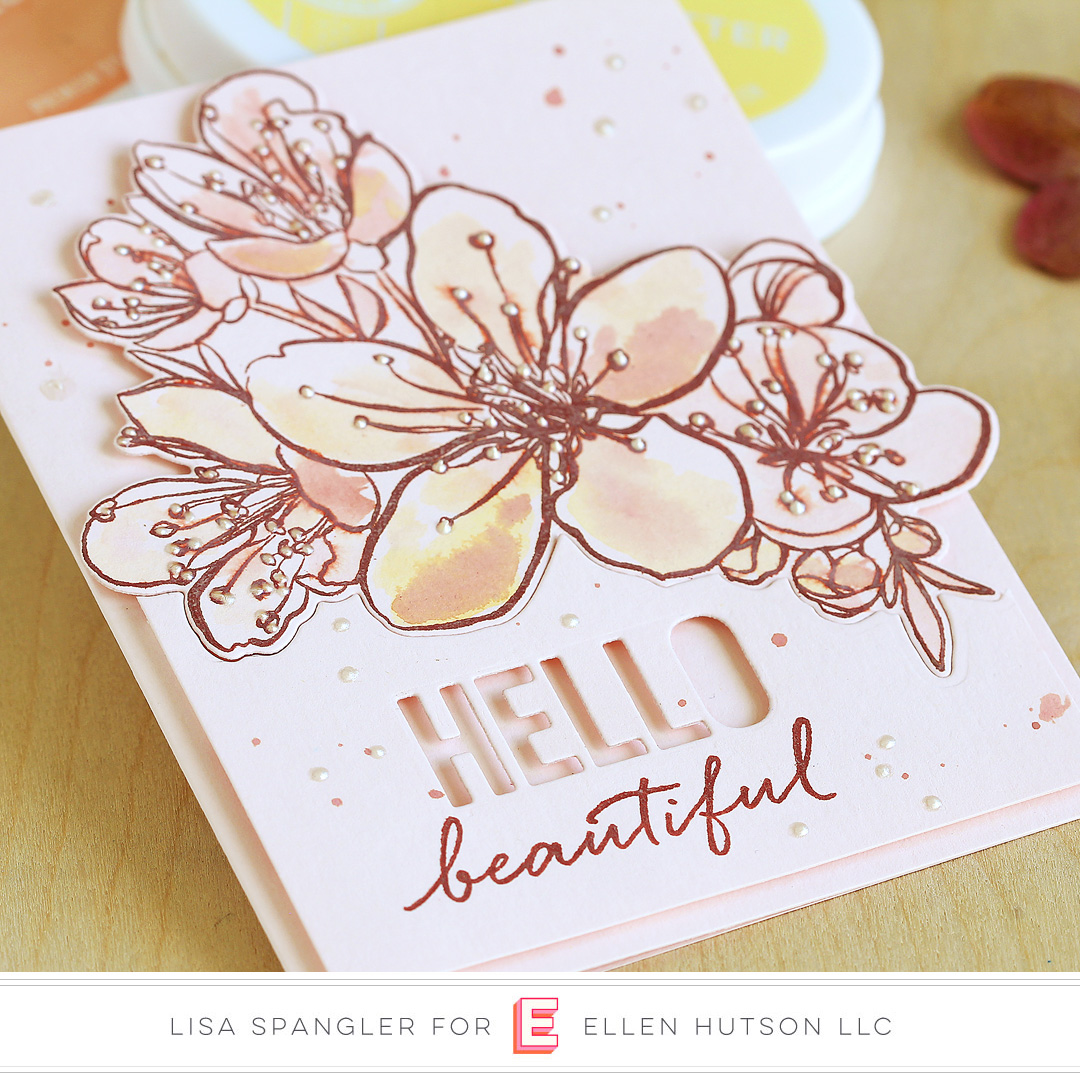 And of course while I had everything out I couldn't resist making one last card! This one is a little different in that I only used the Aged Mahogany distress oxide ink — love love love.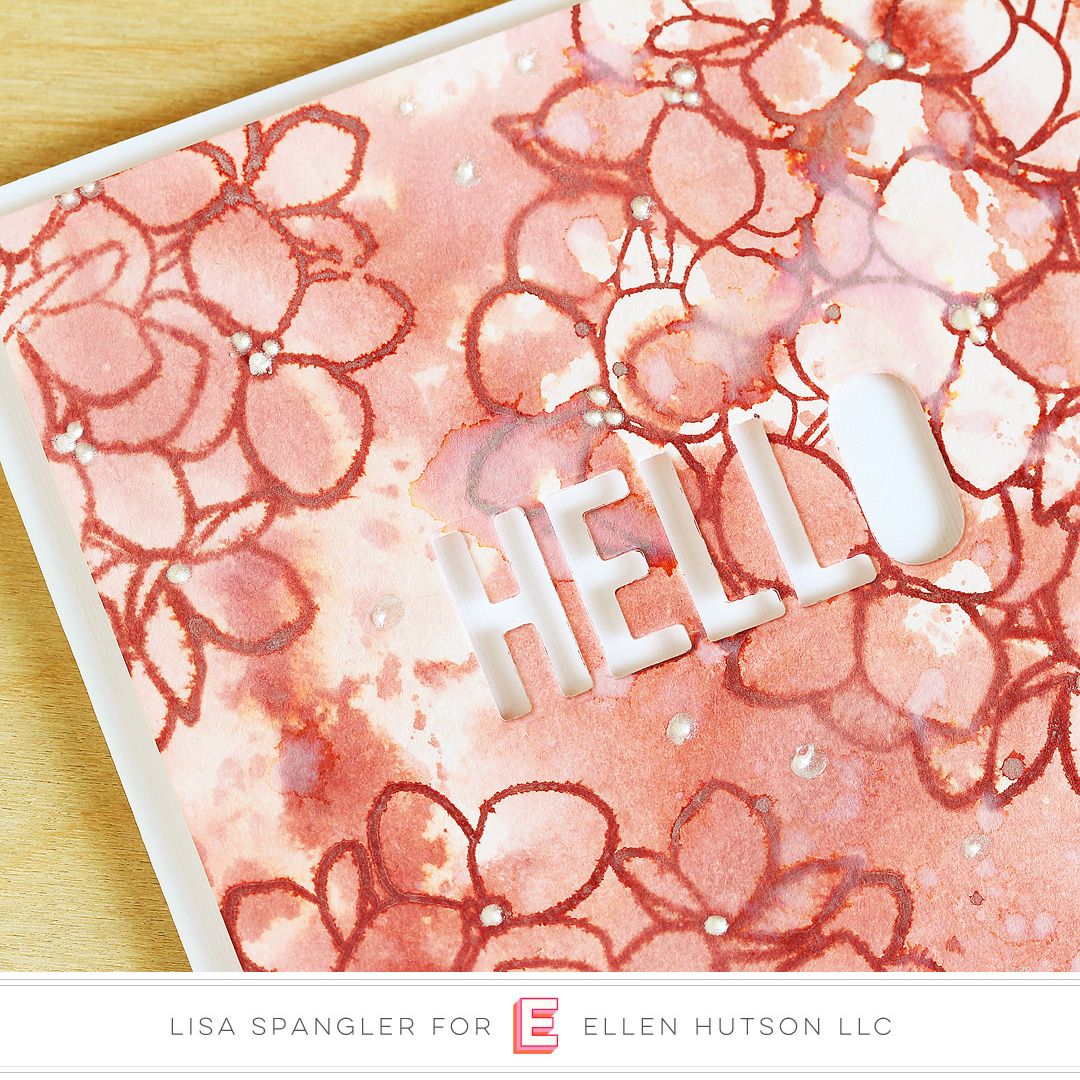 So, can ya guess which card I sent to Ellen? It took me forever to decide, but I went with the Mondo Hydrangea card in the end! Sure hope she likes it!
Happy Anniversary, Ellen! Sending big huge hugs your way!
And that's not all!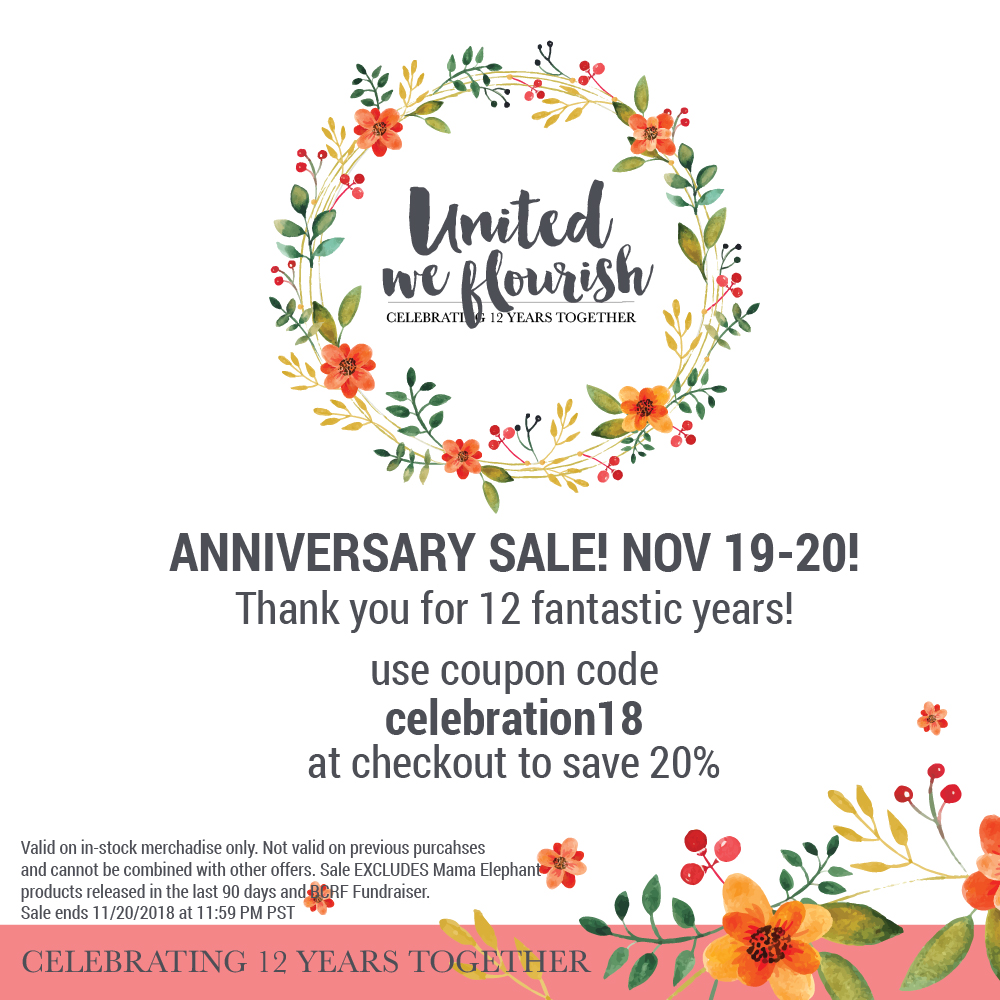 Yes, you read that right!!! Take 20% off your order with coupon code celebration18! OH YEAH!!! But better act fast, this sale ends on 11/20!
Why not use it on supplies like these? (Note: these are my affiliate links, so thank you!)