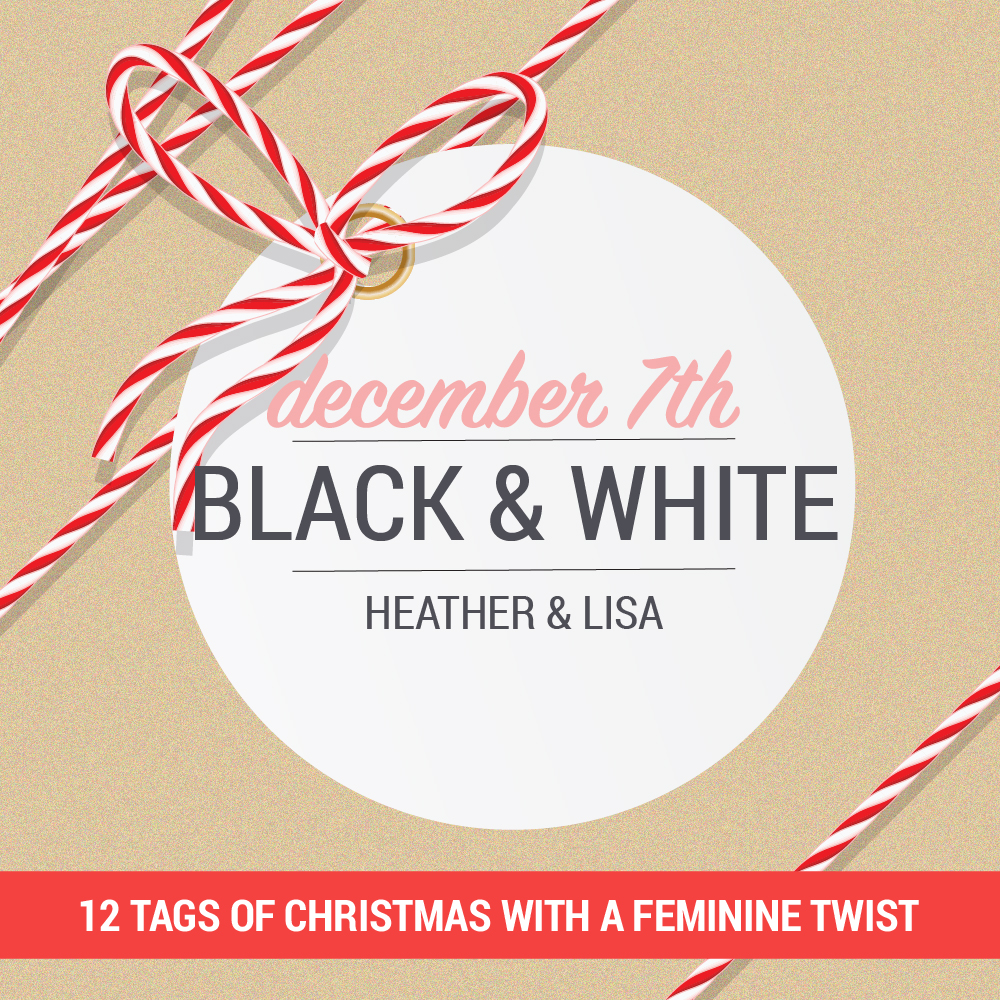 Hi there and welcome to Day 7 of the 12 Tags of Christmas. Today is black and white day and I'm so happy to be playing along with my friend Heather! I can't wait to see what she's made. Oh and if ya missed any of the days so far you can catch up here on the Ellen Hutson blog. Now on to my tags! Before I forget, be sure to leave a comment on our all of our blogs for a chance to win a $25 gift card! :)
The black and white theme for the tags was so refreshing — they look so classy and go great with our crazy tree. We have ornaments that we've collected over the years on a silver tinsel tree and somehow these tags pull it all together. As always, once I got started I couldn't seem to stop — what a surprise, right? I even made wrapping paper :)
Here's a look at my projects — so far! I still have some in the works on my desk: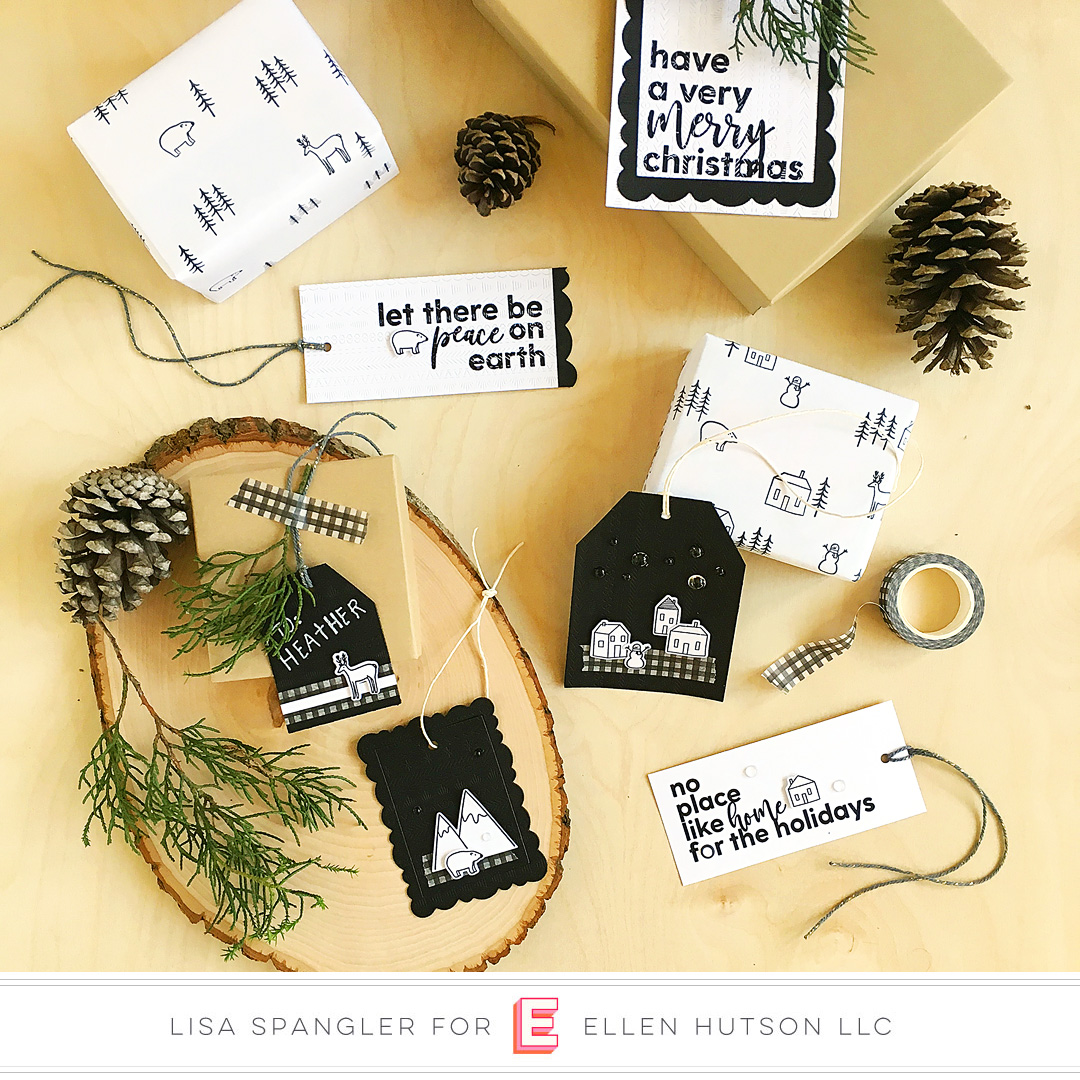 Now let me introduce ya to the stars of the show!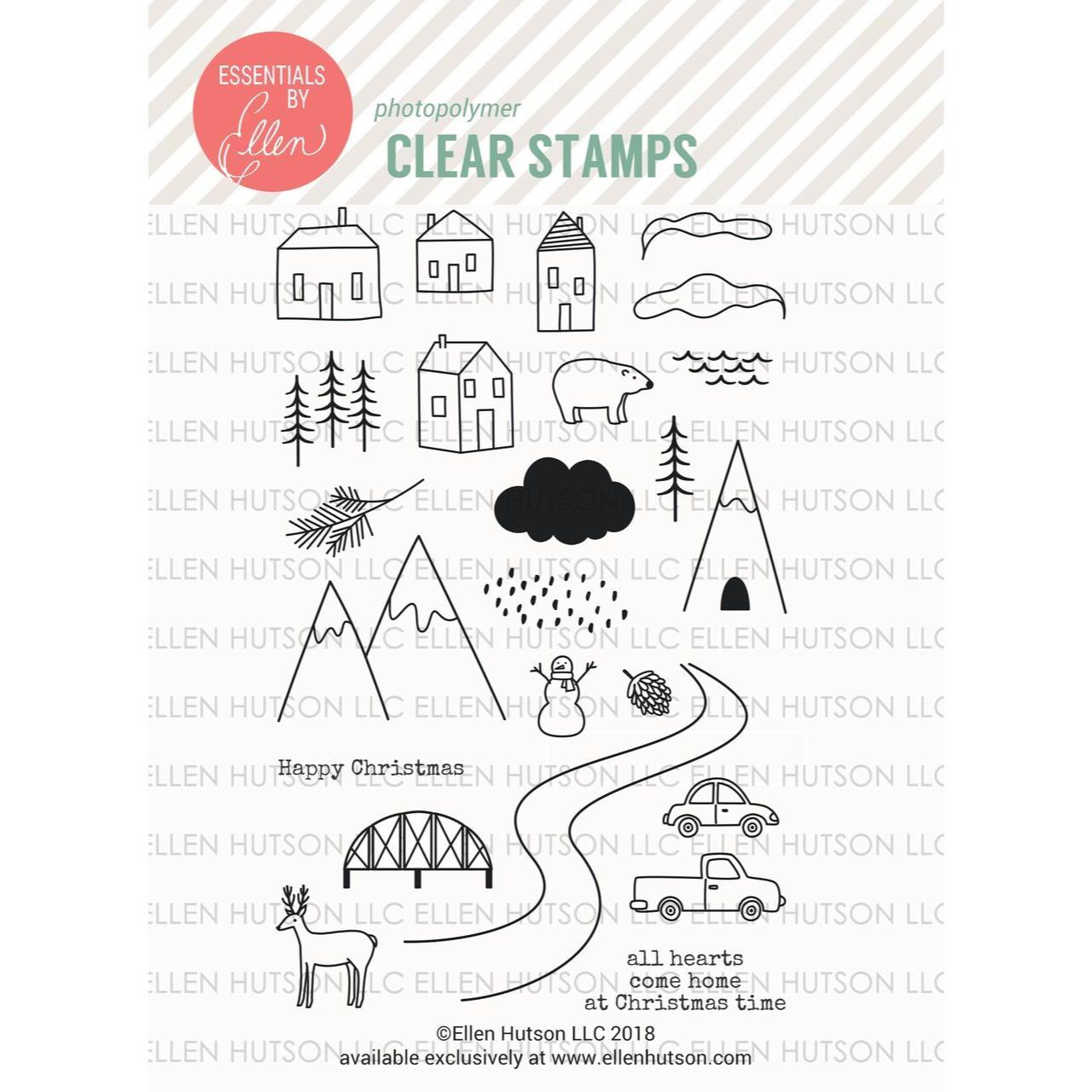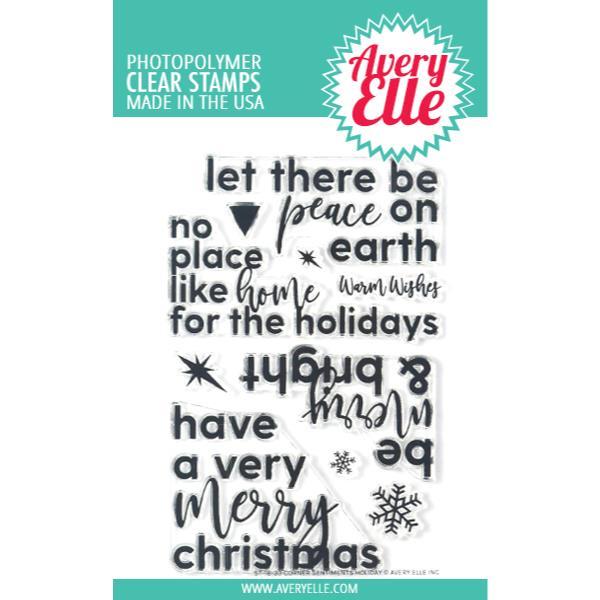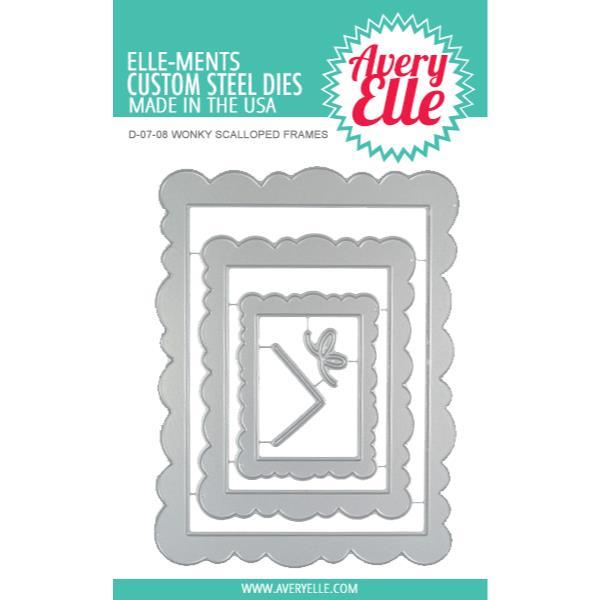 I have a full supply list for you at the end of the post, but wanted to highlight these four:
I thought I'd walk ya through a few of the tags and point out some of the lil details, starting with this one!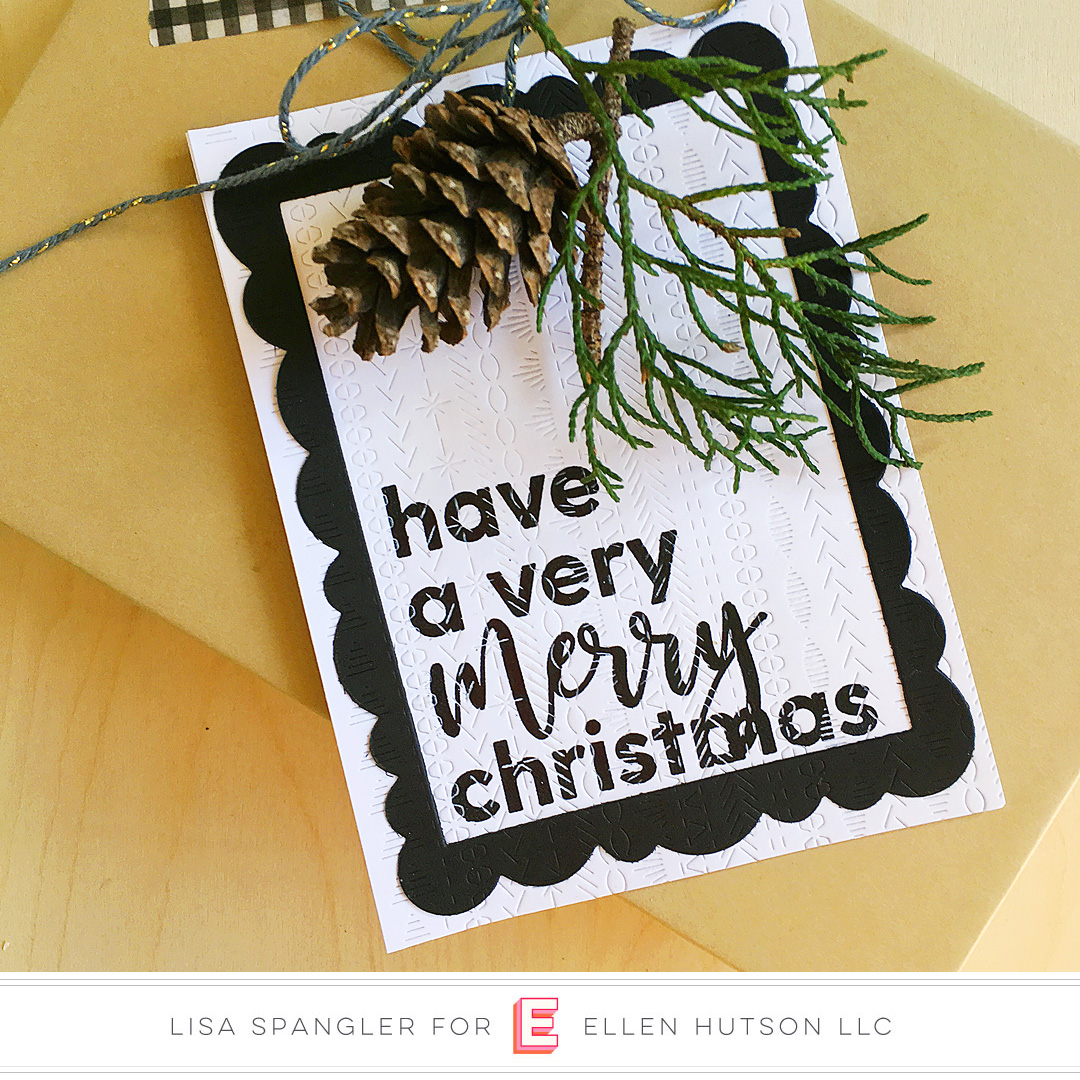 Just look how the Holiday Corner Sentiments  pop when stamped on the Stitched Cover Plate! I love the texture peeking through the stamping. Just adds that special something.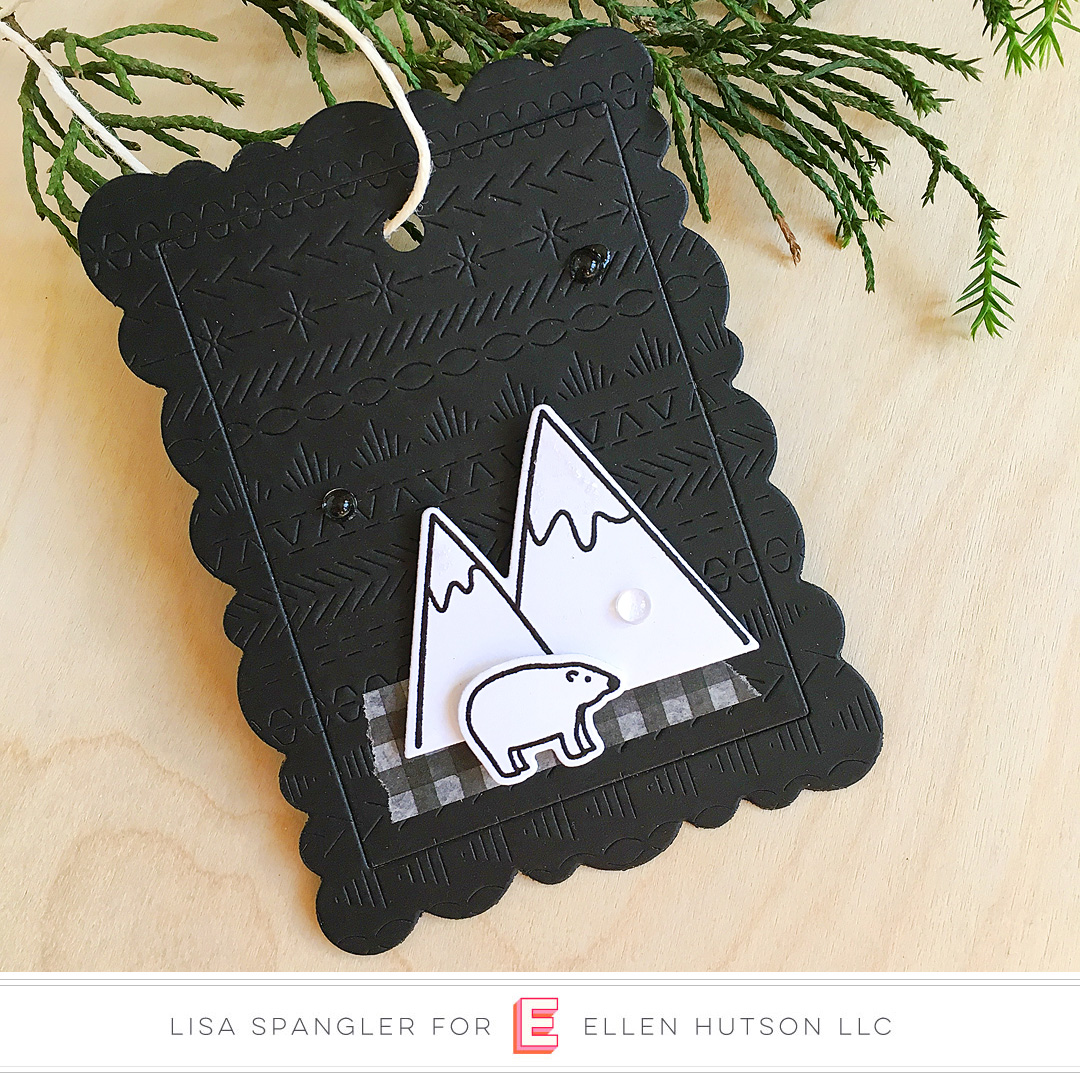 Now how about the Stitched Cover Plate in black cardstock? Oh yeah. And I used this black and white gingham washi on most all the tags — love how it grounds the little scene.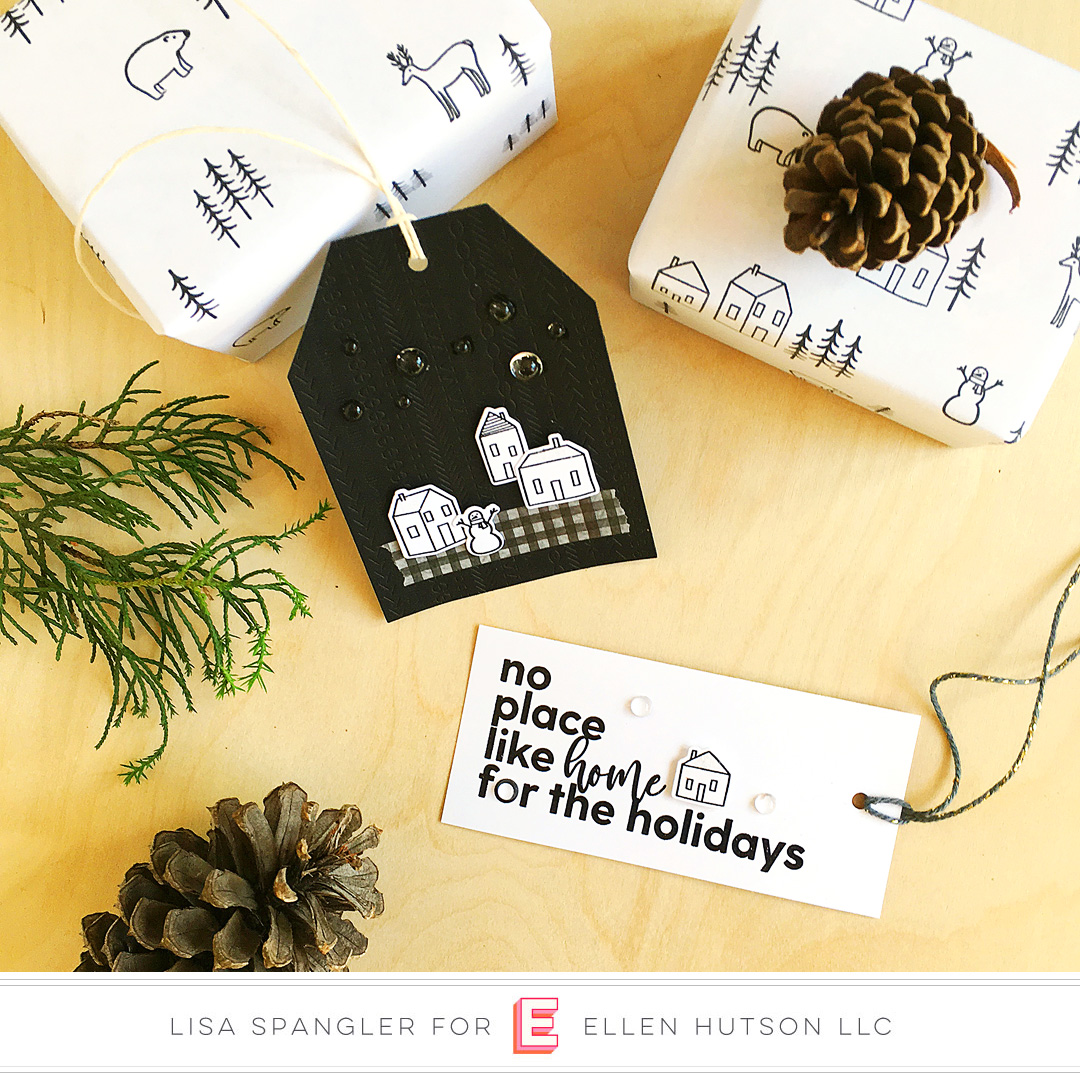 Here's some wrapping paper with the Over the River set. It looks like something you'd find at a high-end stationery shop, right? But it's just printer paper and those stamps.
One last thing before I go — I've been loving the new Essentials by Ellen Crystal Clear Droplets — I kinda wanna put them on everything! Here I used some to look like stars on the tag with all of the houses, and they even fit perfectly inside the o's on the "no place like home for the holidays".
Thanks so much for joining me today, and hope you all have a very Merry Christmas! xo
Supplies
Note that these are my affiliate links, so if you make a purchase by clicking the link I'll receive a small commission at no charge to you — thank you!
You guys! At the time I wrote this post that super cute gingham washi tape was outta stock, so I added it here! I'd say if you want some you better grab it quick!
Here are the rest of the supplies!