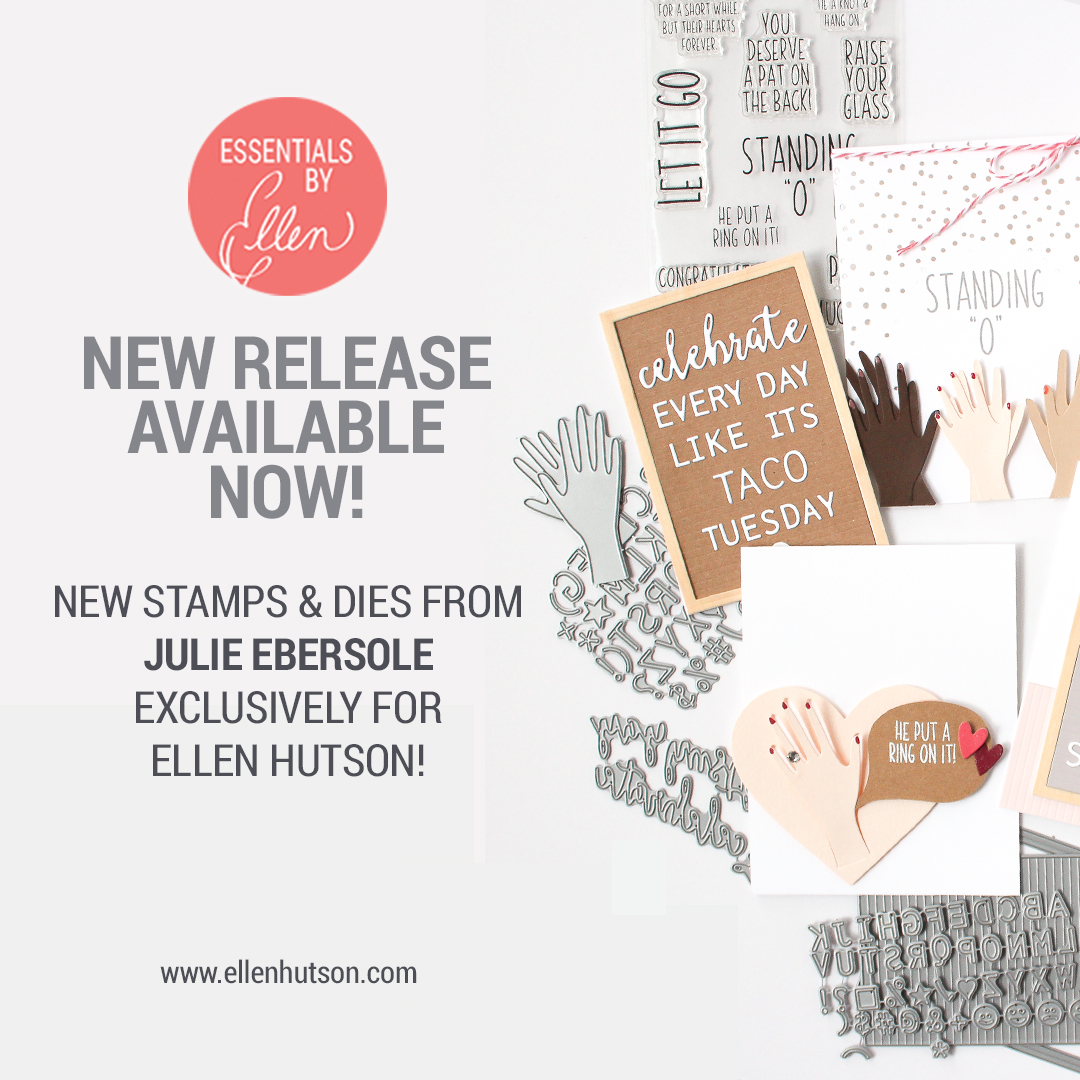 Hi there! I've got happy news for ya! The December Essentials by Ellen release is HERE!! It's so good you all! Julie has done it again!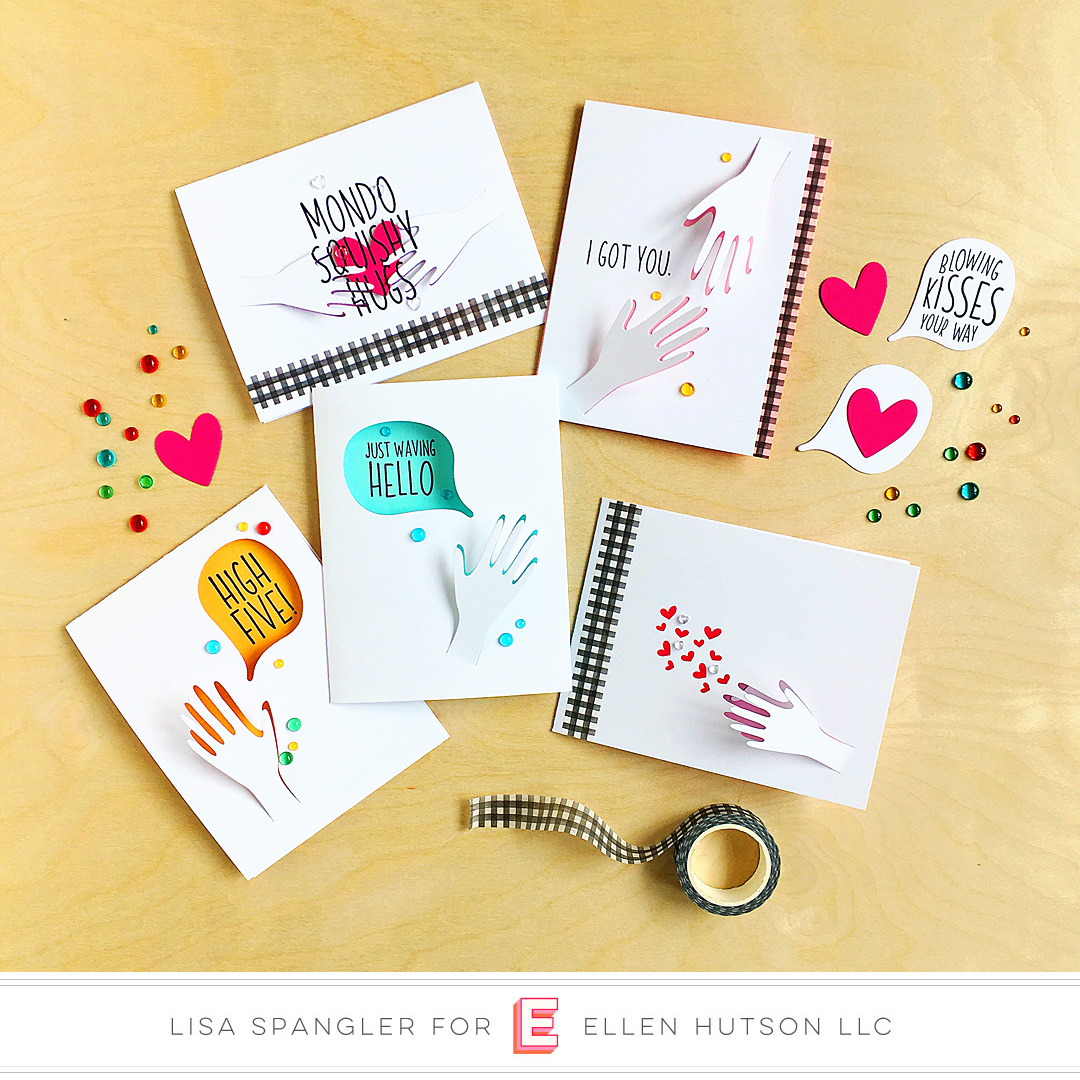 I just may have gotten a little carried away!! I made FIVE cards using the these High Five stamps and dies along with the Hands dies — they're made for each other! Here are those stamps and dies — full supply list below!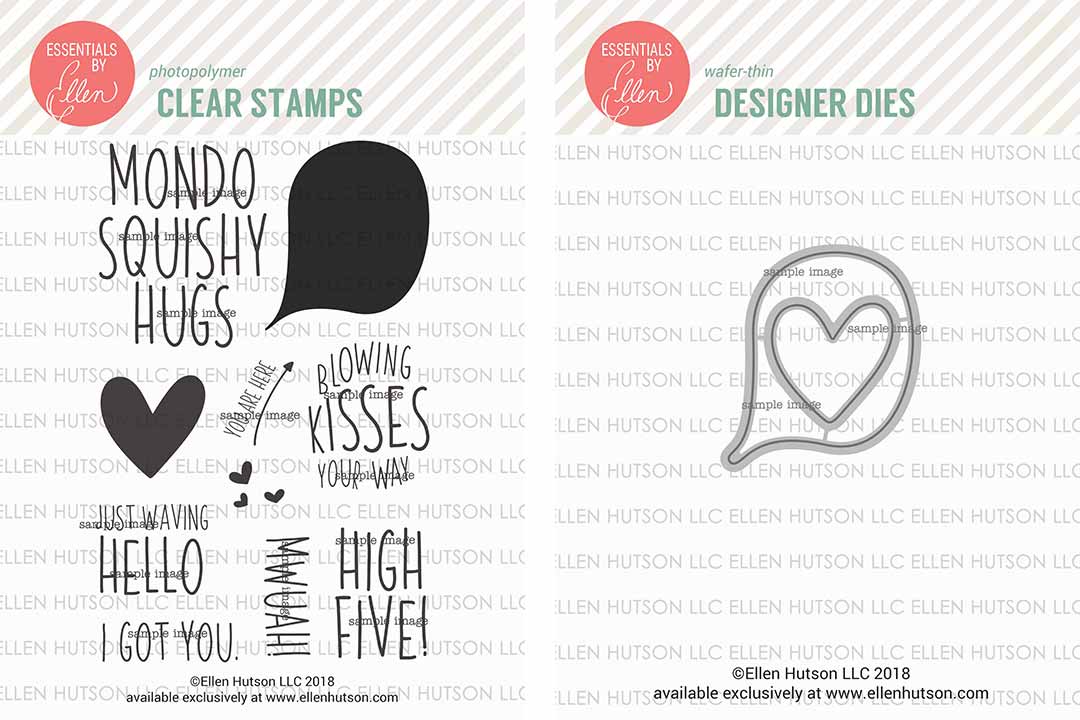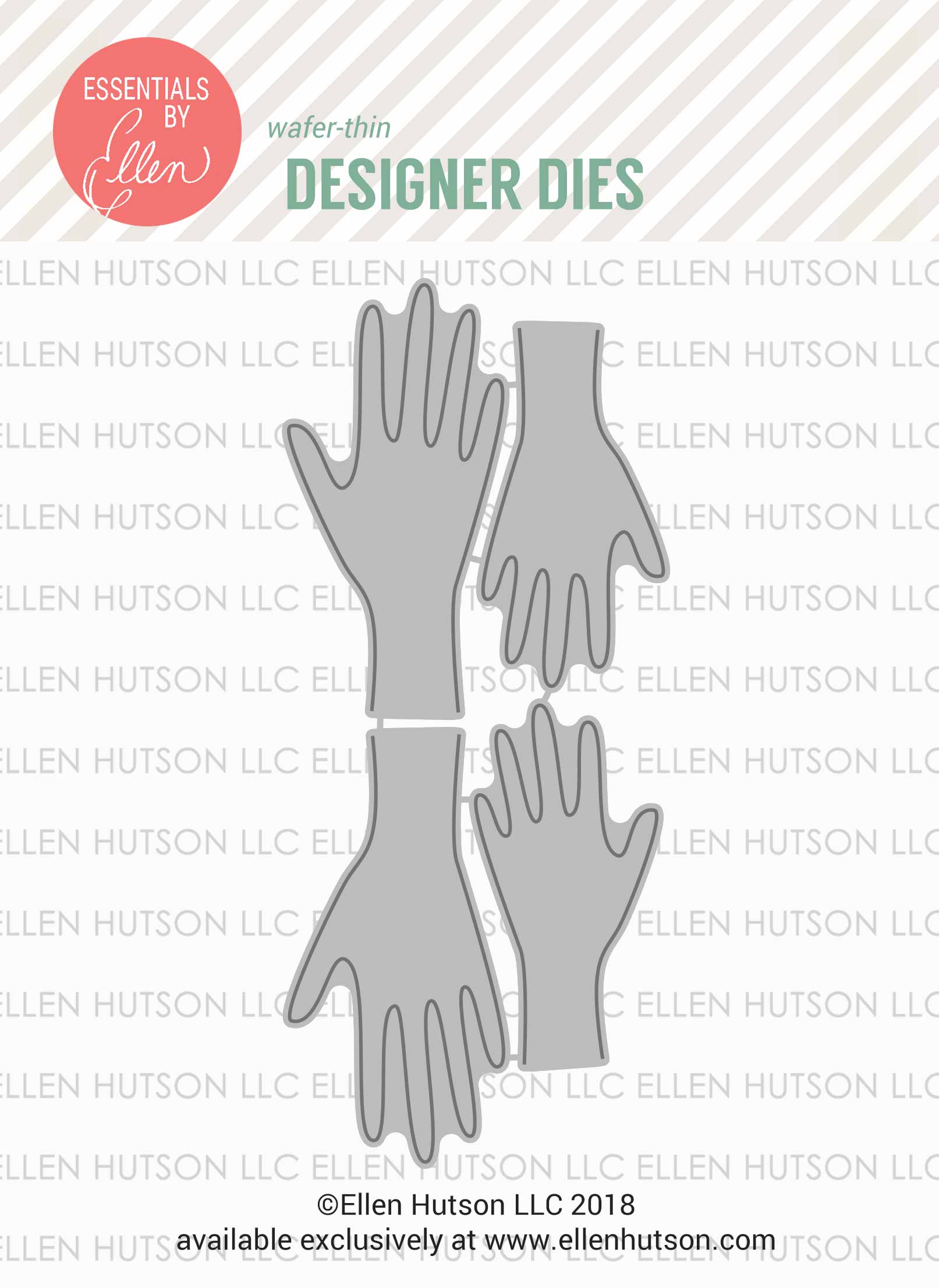 Pro Tip: The hands dies don't cut completely out so that you can make 'em as long as you need! CLAPPING!!! :)
Each of my cards is on the clean and simple side, but each one has a little twist, too! So I thought I'd share a little bit about 'em.
First up, this mondo squishy little number: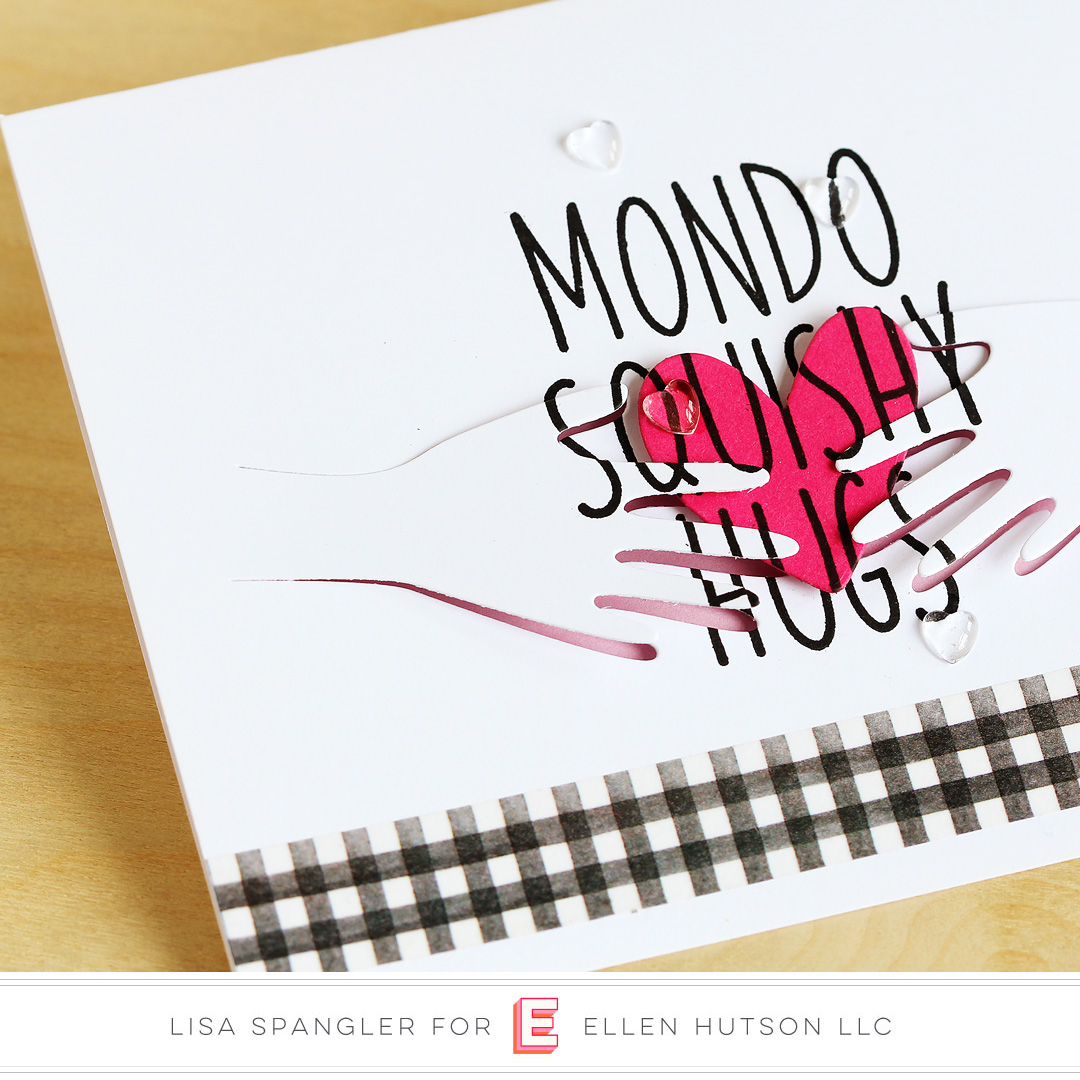 For this one, I stamped the "mondo squishy" hugs using my trusty MISTI tool on a white base card. Then I die cut the hands, and then I die cut a heart using the High Fives dies and adhered it to scrap paper and stamped that with my MISTI so it would line up — woo yeah!!! I added the heart to the card with foam tape for a lil dimension.
Then it was just a matter of adding some washi and heart droplets.  I heart those hearts! BTW, I've been using that gingham washi on everything lately — can't get enough of it!
Oh and! The inside of the card is lined with pink paper so you see some of that peeking through. :)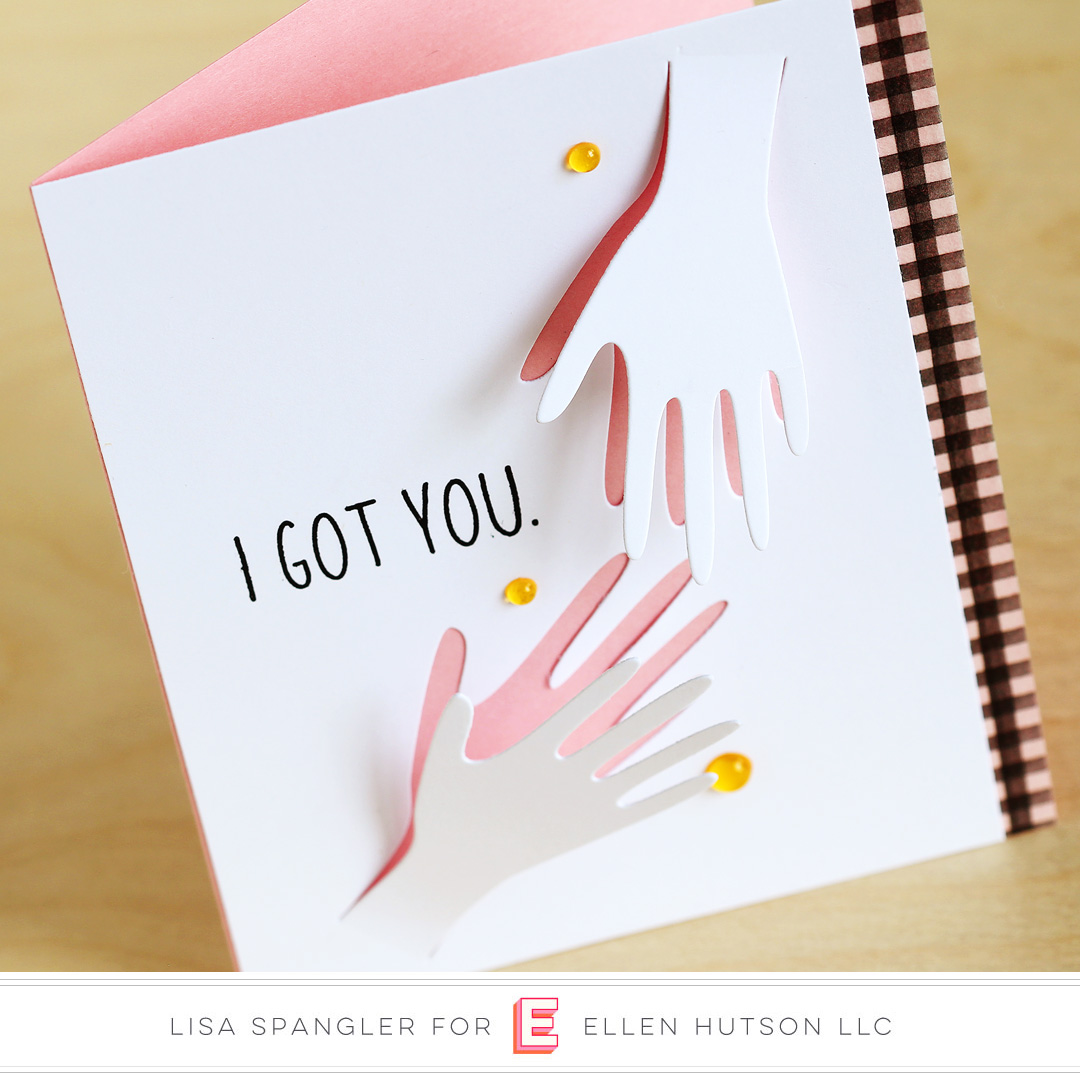 I love this "I got you" card. For this one I made my base card out of pink cardstock, then die cut the hands from a white panel and adhered it with a gluestick. Love how the die doesn't cut the hands completely out so it looks like they're reaching.
Next, this fun one!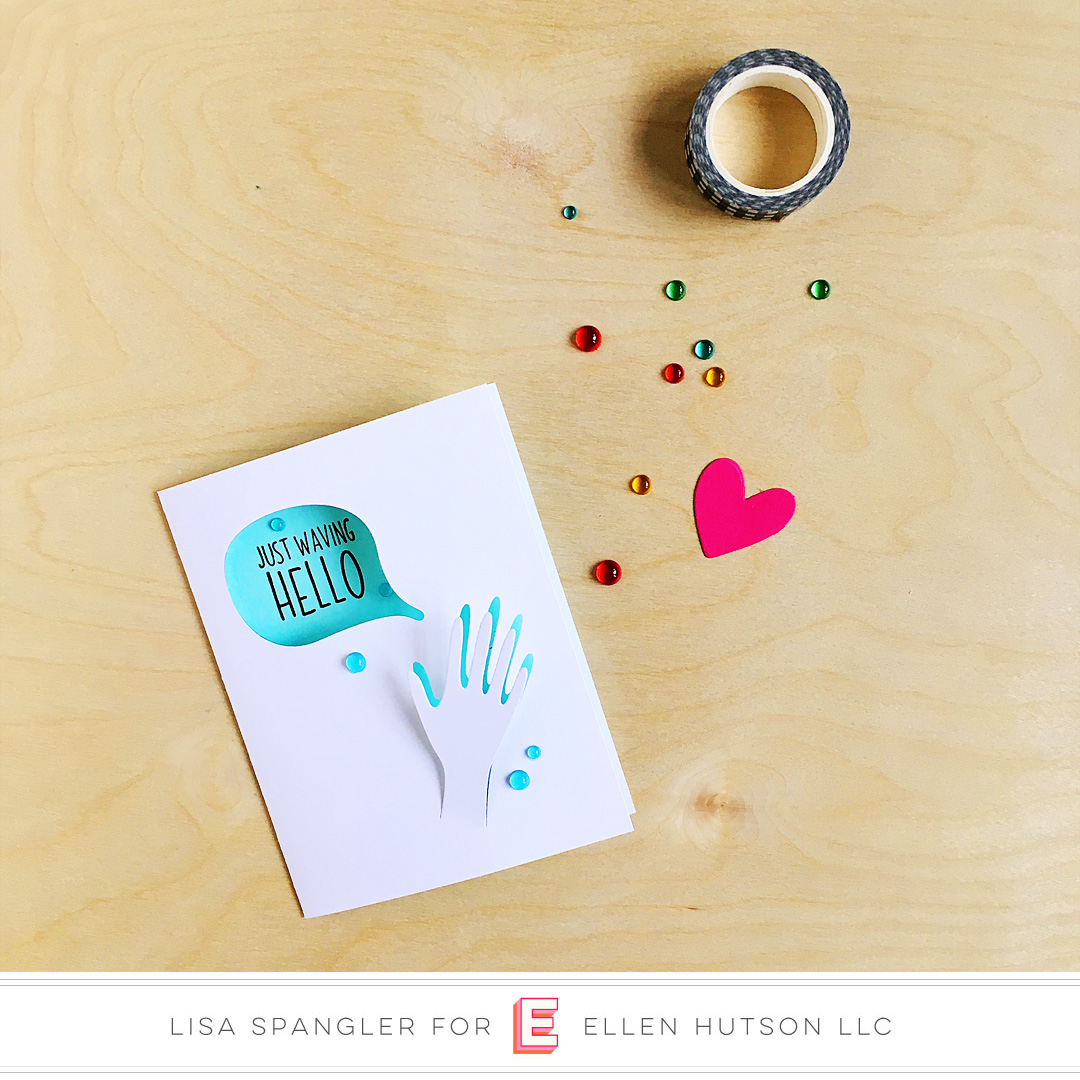 For this one, I switched things up and lined the inside of the card with blue paper. Love how it goes with those droplets!
I cut the hand and the bubble out of the front, then stamped the "just waving hello" on the inside. This is the kinda card you can make a bunch of and send them to everyone you know.
Last but not least…blowing some kisses your way! Here's the outside: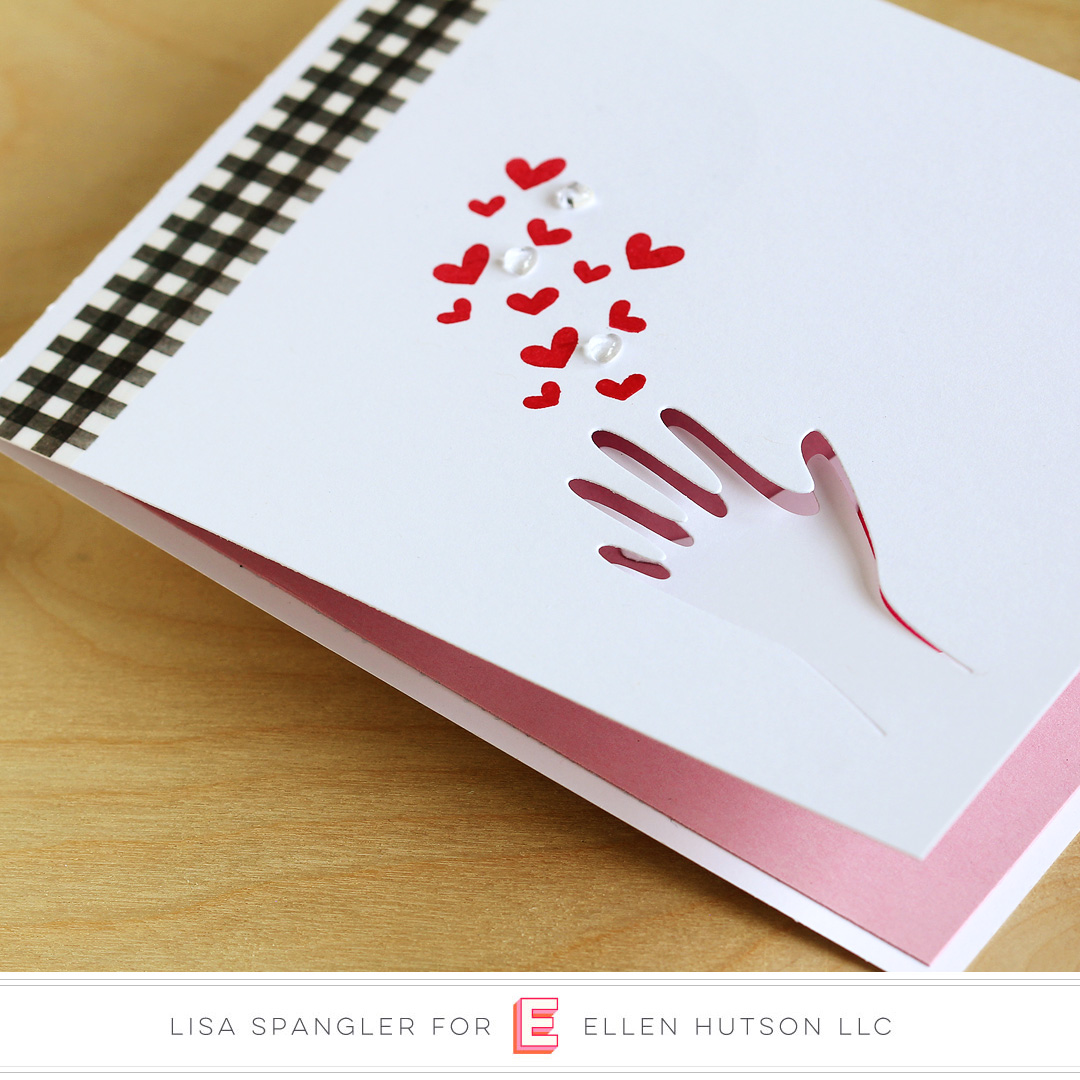 And the inside!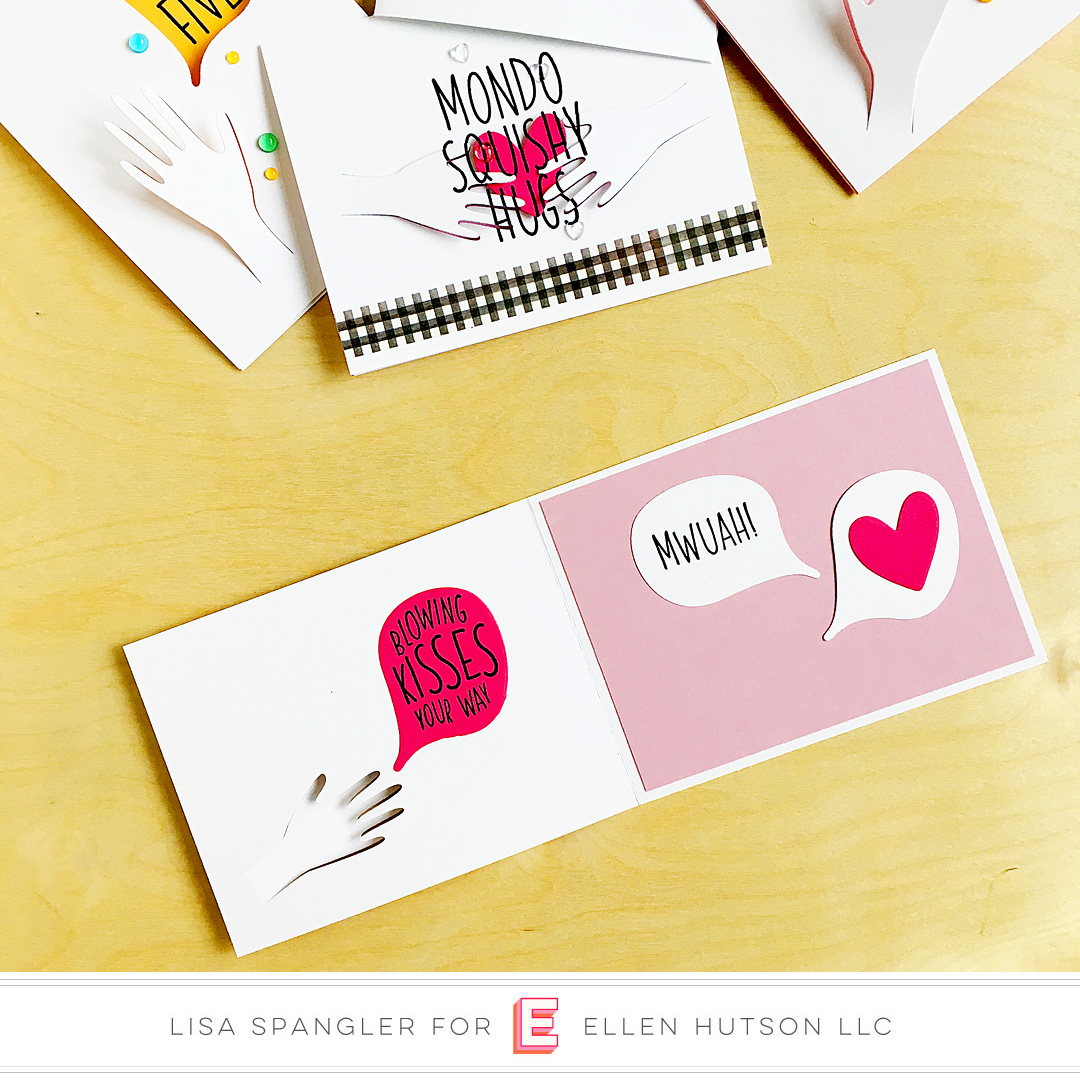 Supplies
Note that these are my affiliate links, so if you make a purchase by clicking the link I'll receive a small commission at no charge to you — thank you! Just click on the image to add it to your cart.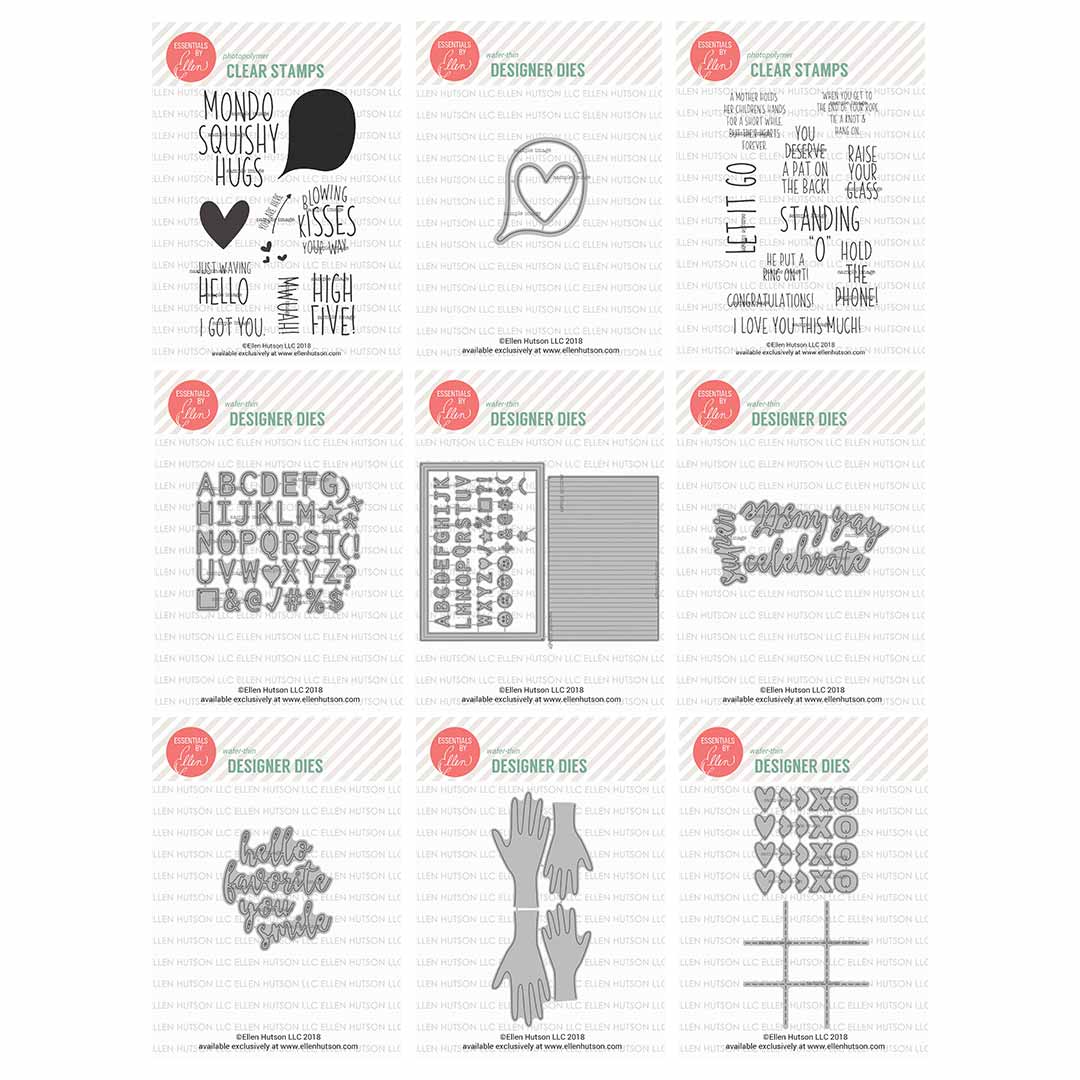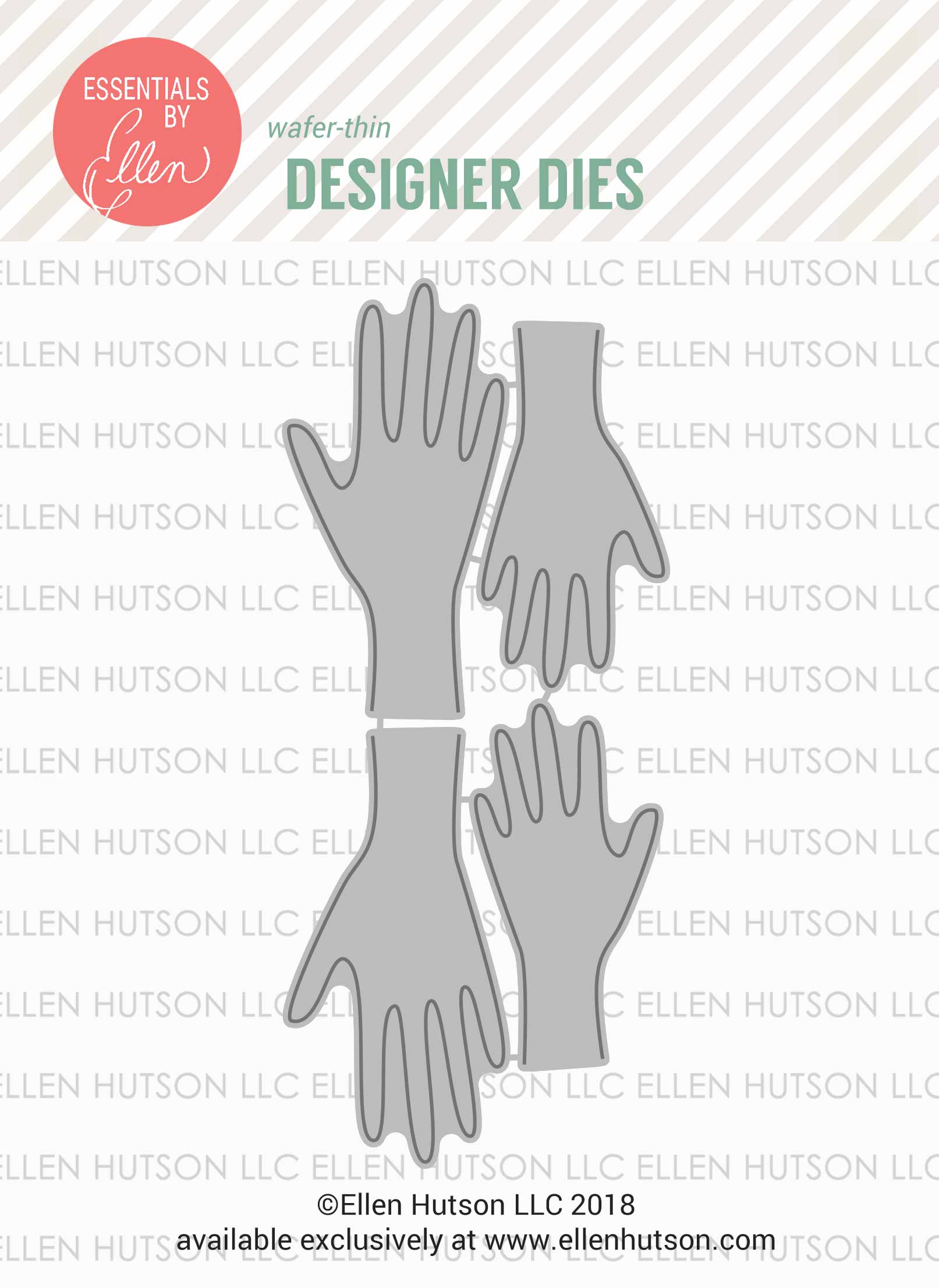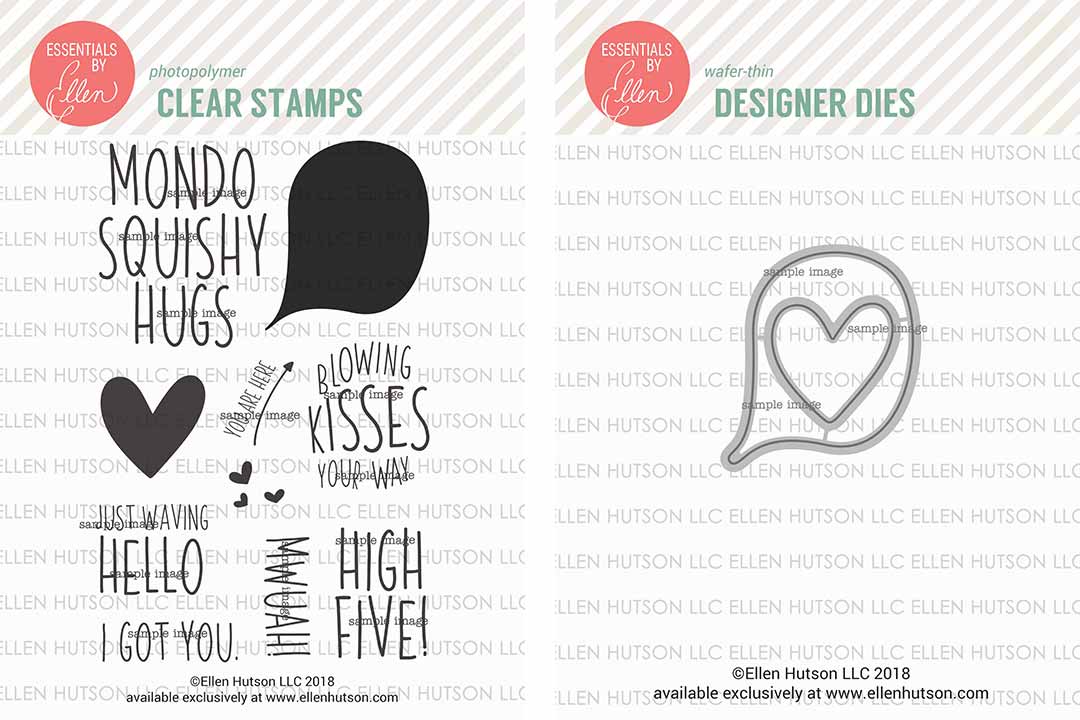 Here are some basic supplies — I highly recommend the On Point Glue for adhering the droplets. There's a nifty little pin in the lid that keeps it from drying out or clogging up, yeah!
High fives all around!