Without coffee there would be darkness and chaos! Yep, it's so true! Who's with me? That's just one of the sentiments in the new Breve Note set — check it: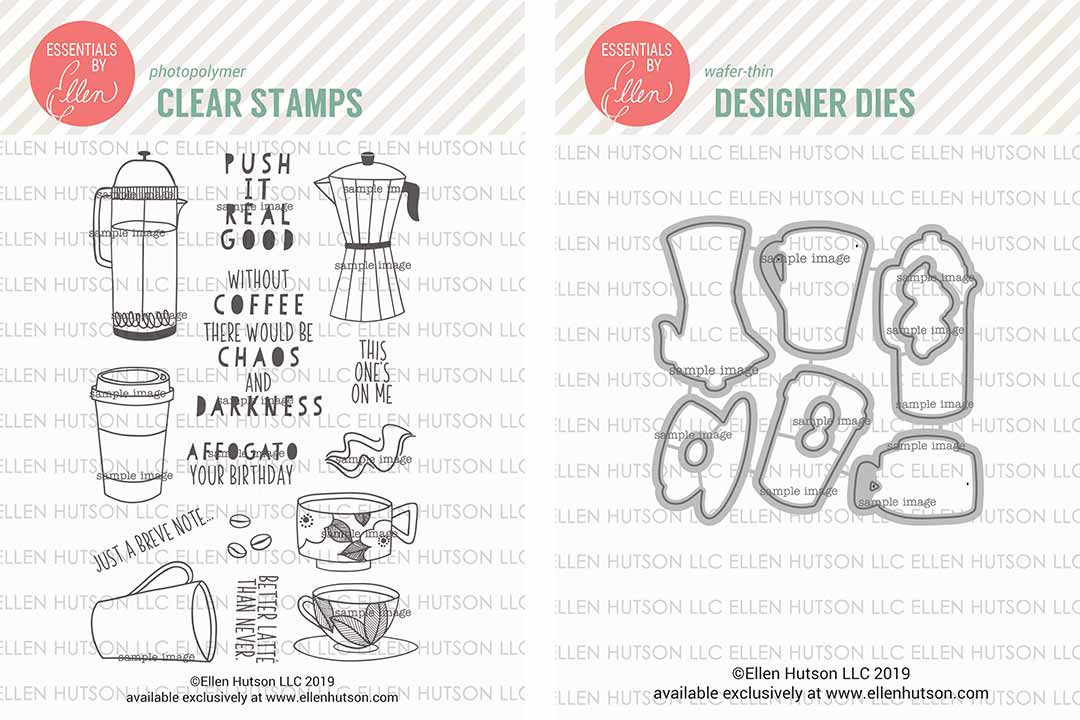 That "push it real good" totally cracked me, so kept the card on the clean and simple side so it would stand out!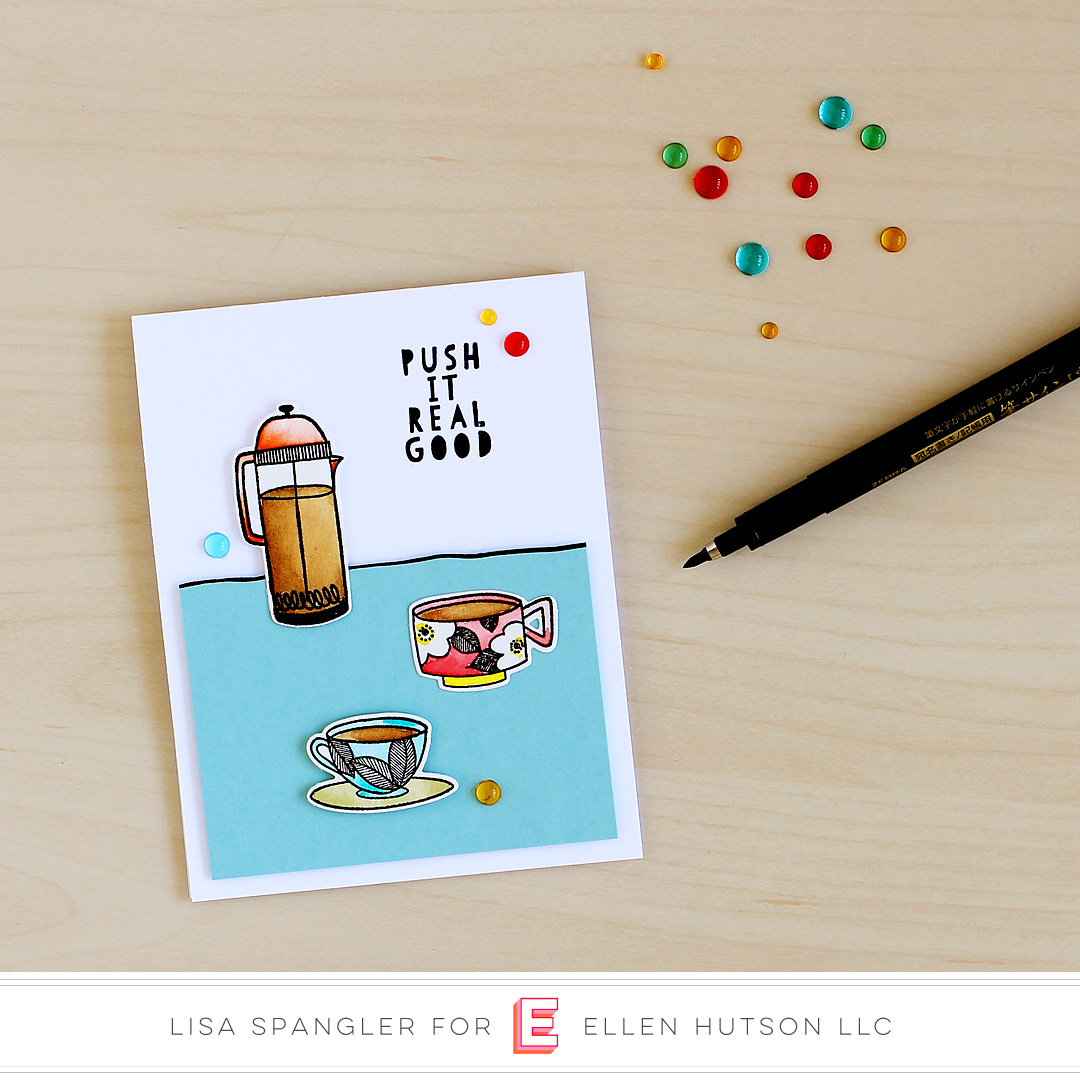 I used actual coffee for coloring — more about that over in this post! I've always wanted to try that and I have to say that it worked like a charm!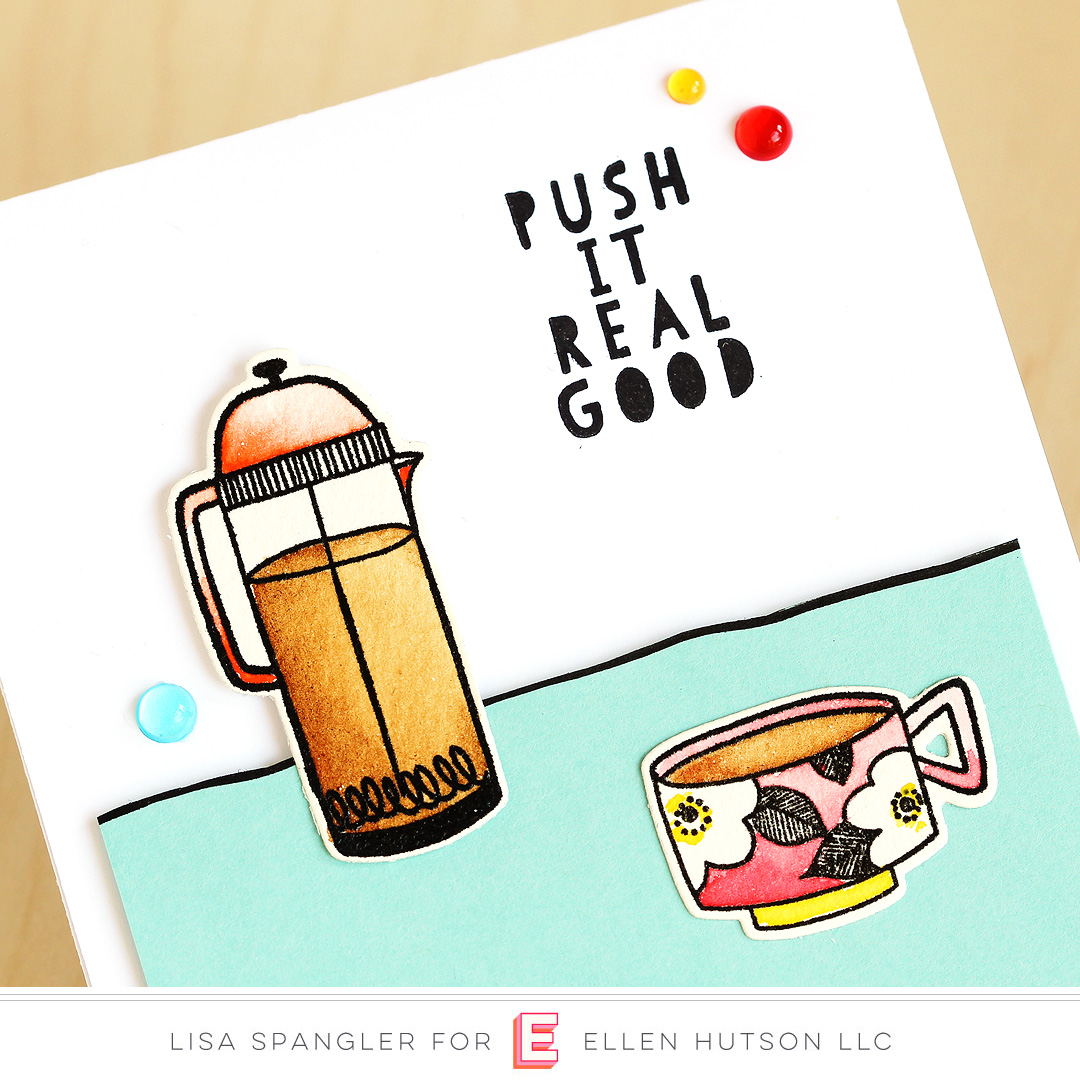 The only tricky bit? I used a pen to draw a line on some aqua cardstock and then cut it out to make the table! Wha ha ha! Love it when a plan comes together. :)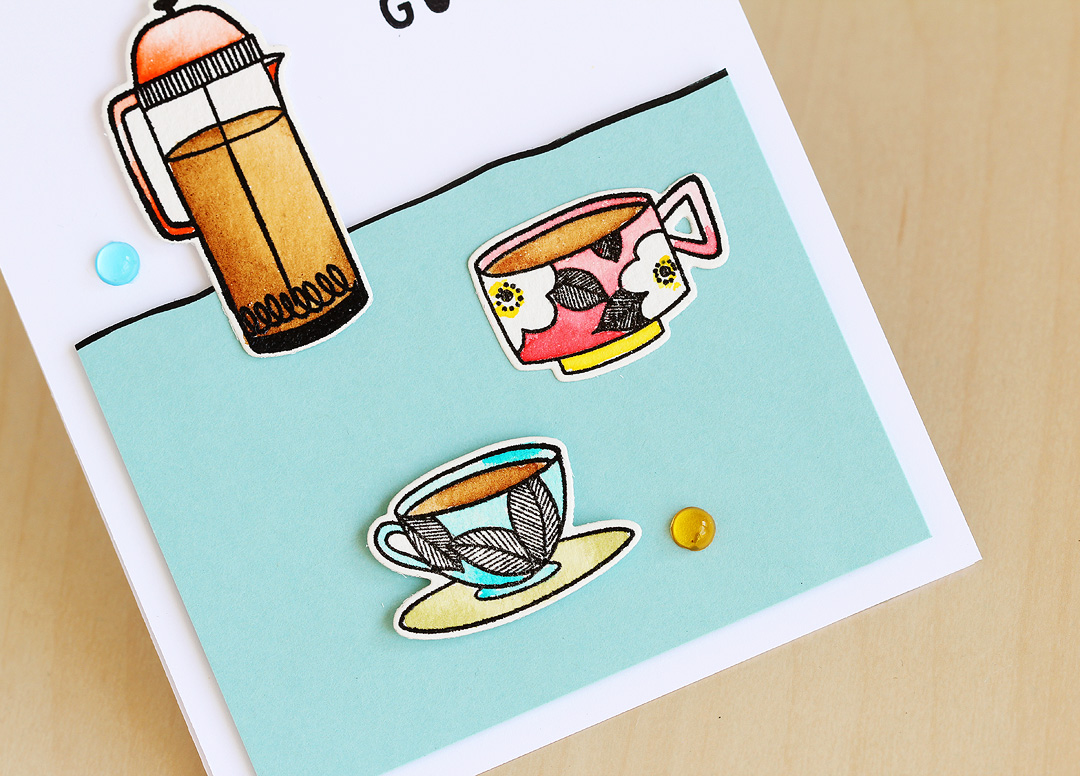 To finish up the card I just added some of these nifty droplets and that was that!
More February Release Cards!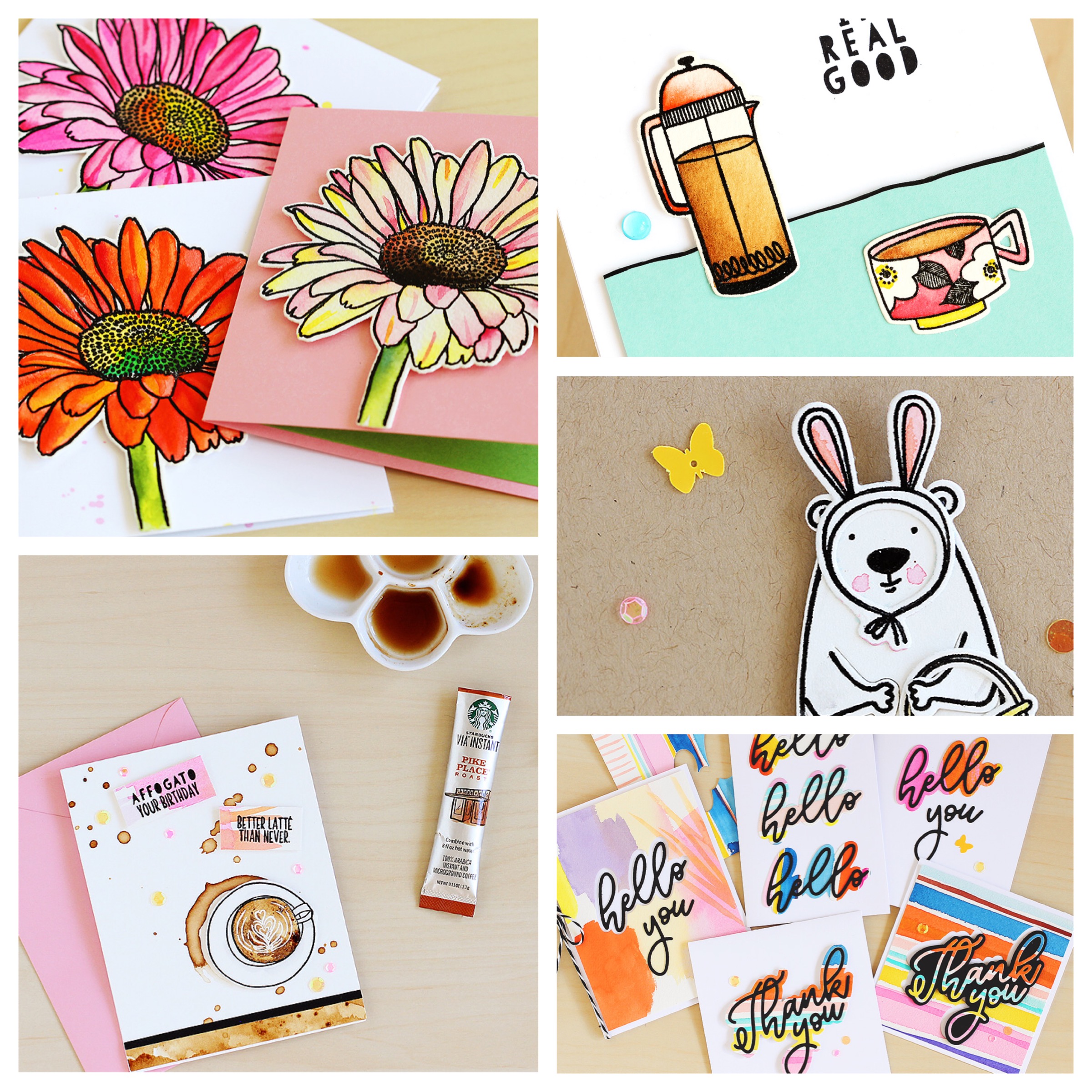 This is my second card post for today — yeah I got a little carried away making cards! Here are my other posts, or find my release guide HERE.
Have a good one!