I have a whole latte love for this next set!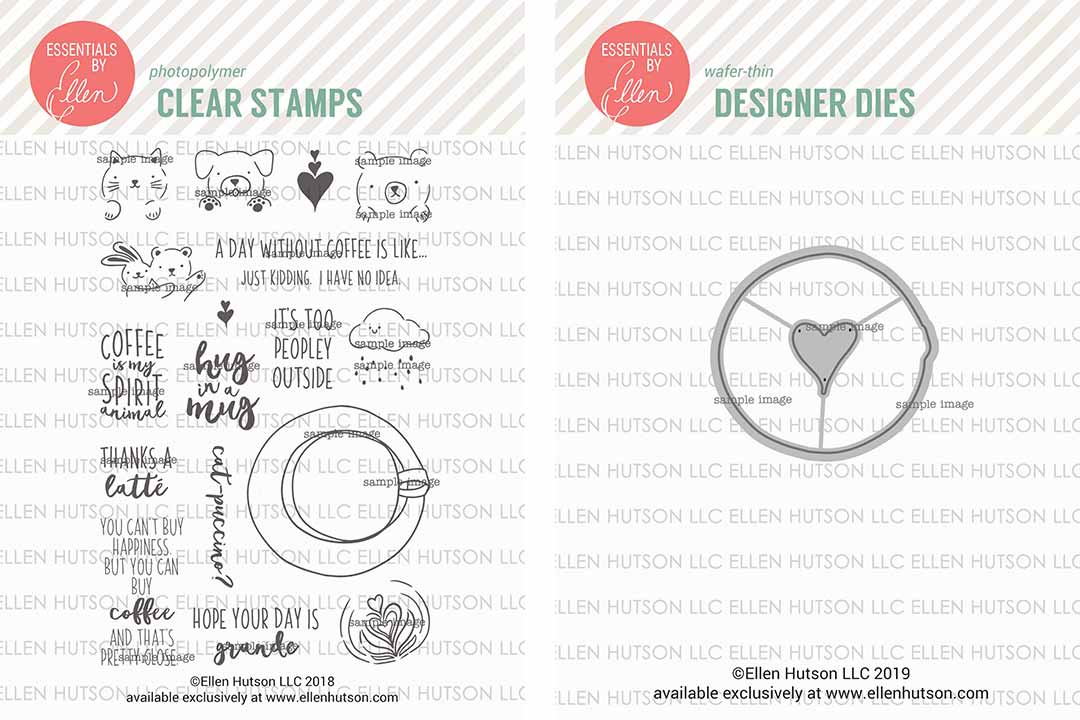 Look at all those fun things to stamp inside the latte you all!!! Ahhh so good! And here's my card!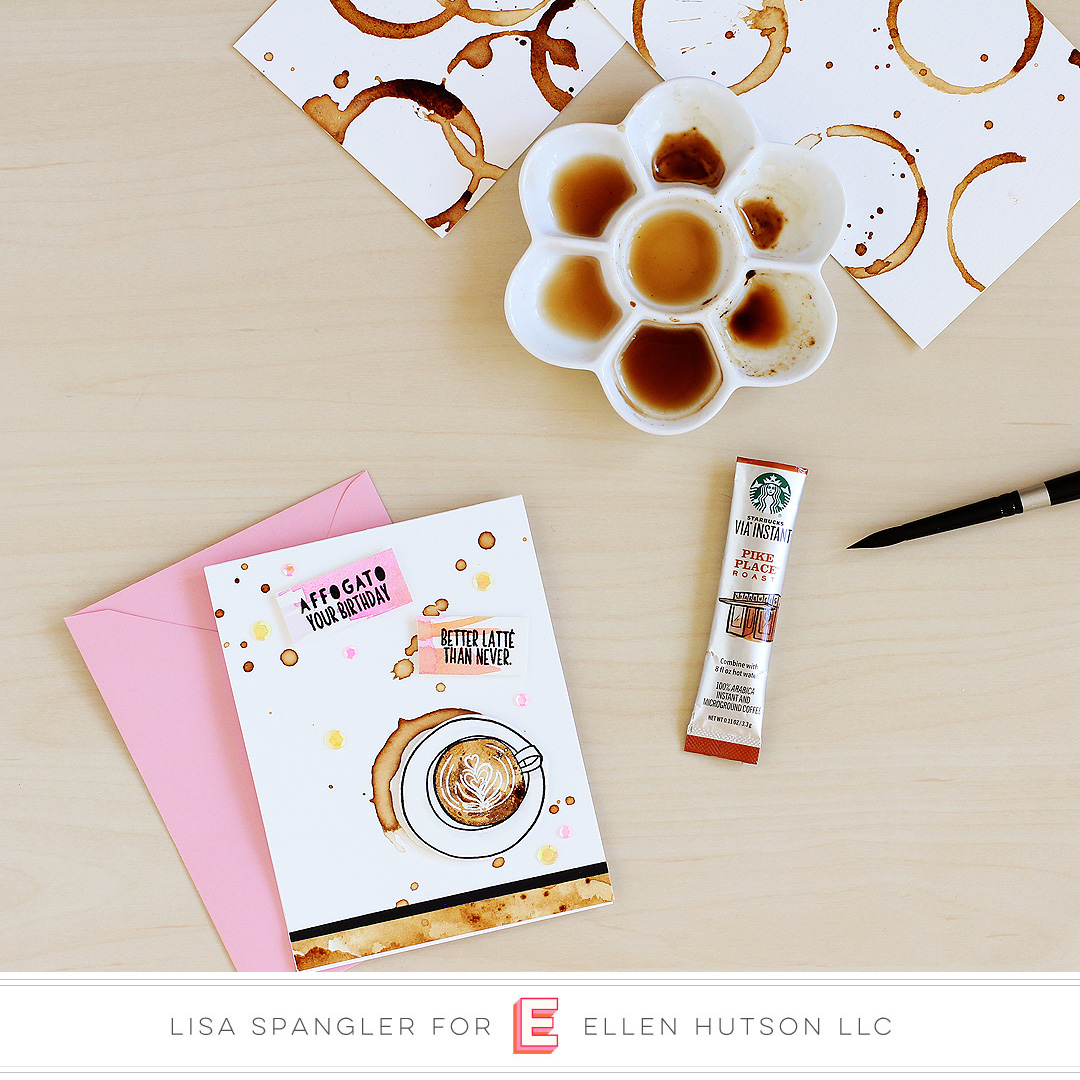 I started off by doing a little coffee experimentation — you see, I've always wanted to try using coffee to paint with and this seemed like the perfect time.
I used one of those Starbucks instant coffee packets and a little hot water to mix up some different strengths — pro paper barista tip, hot water works best for activating that instant coffee!
Then I grabbed some stacks of watercolor paper and brushed some on the bottom of a coffee cup and stamped it to make the coffee rings.
Then I made drips and spatters here and there.
I even colored a half sheet and tried sprinkling on some of the coffee granules to see would happen! Some of them faded out into neat shapes.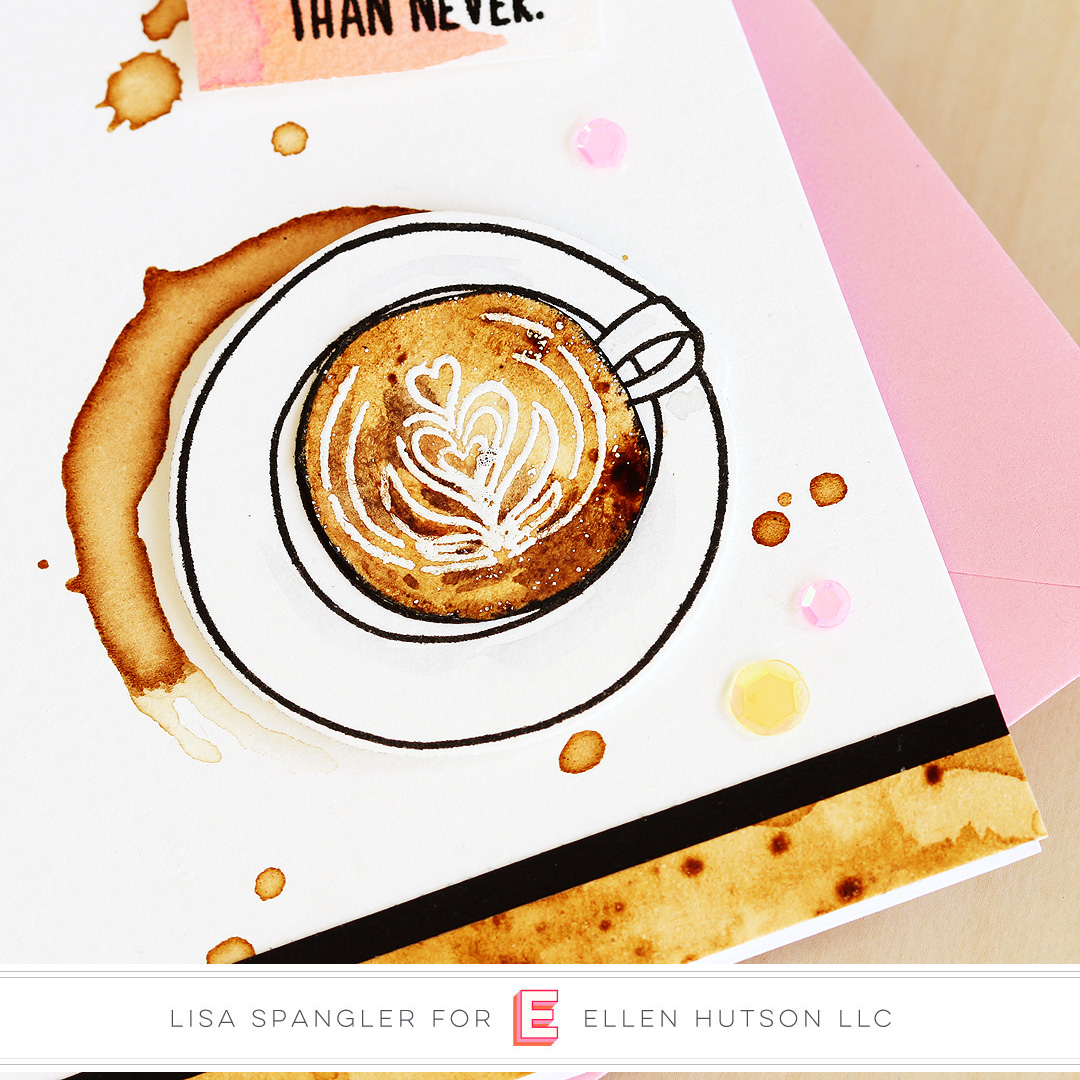 Here's another pro paper barista tip: use white embossing powder for the "foam" part of the coffee and black for the rest. I just stamped the mug part twice — once on the coffee colored paper and then again on watercolor paper and cut out the coffee part.
Annnnd, I just have to say that stray bits of white embossing powder add to the charm here, so don't brush 'em away!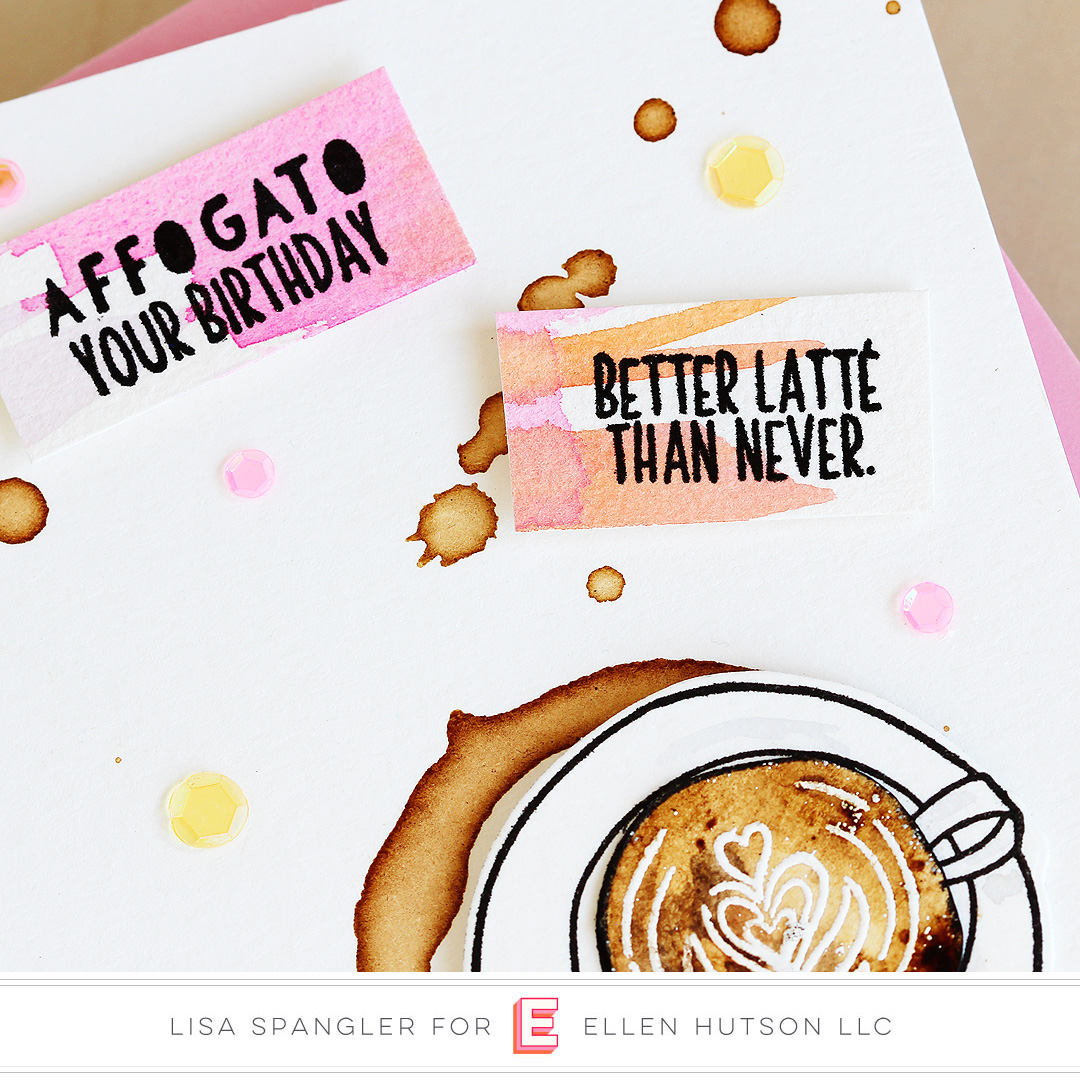 I ended up using the "affogato your birthday" stamp from the Breve Note set for this card because I forgot a friend's birthday, oops!
Oh and I just had to add that coffee stamps make great masculine birthday cards! (Well unless you have a guy like my Dad who doesn't drink coffee…whaaaaat???)
Full confession here: I didn't drink coffee until I went to college. I used to go to Arby's and get a small coffee and dump in 4 creamers and 5 sugars! I'd hear people in line behind me would chuckling lol! Nowadays I'm a total coffee snob! J hand grinds coffee for me each morning and I brew up a pour over — and I drink it black! :)
I had those Starbucks coffee packets up in the cupboard from a 2016 camping trip lol!
More From the February Release!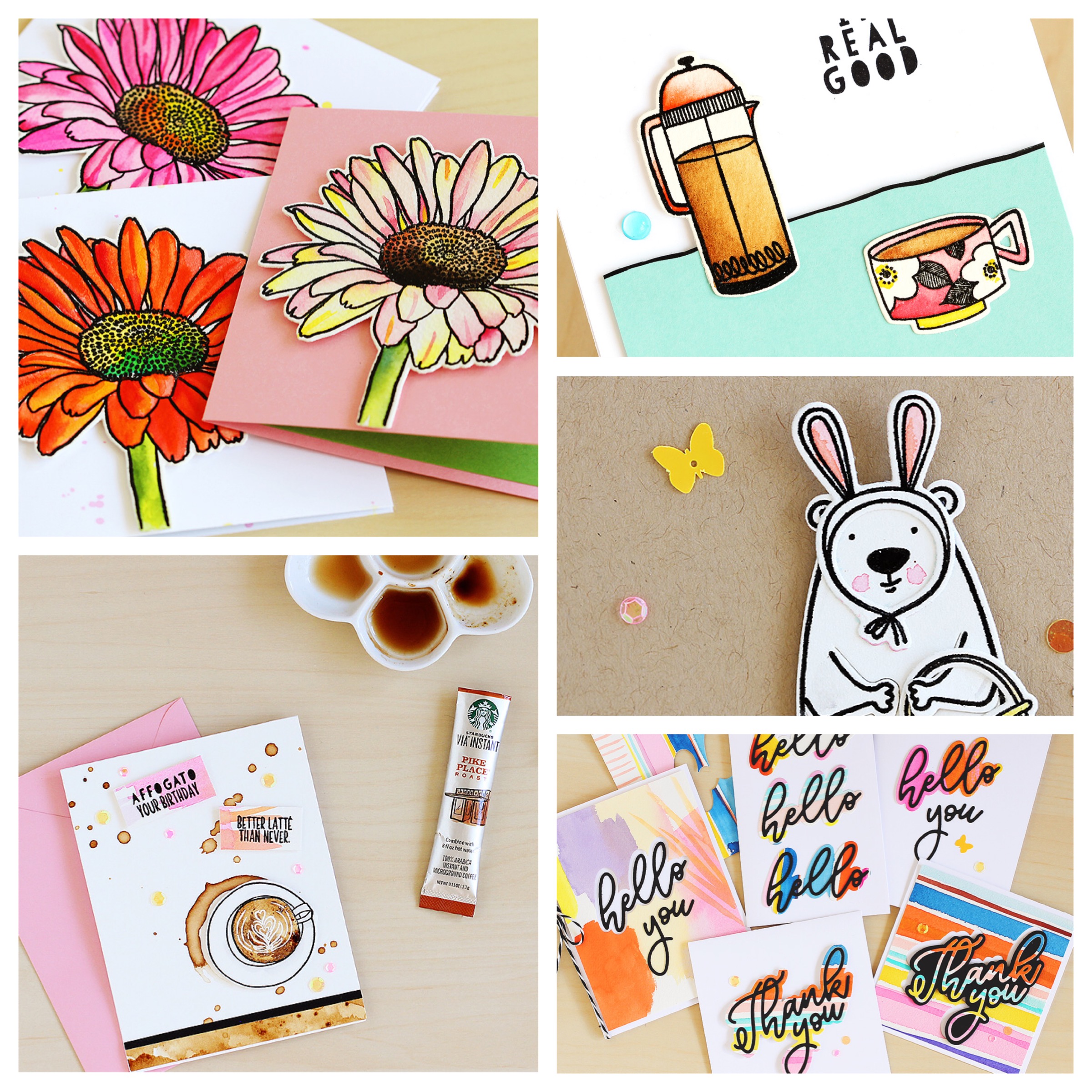 This is the third card post for today — yeah I got a little carried away! Here are my other posts, or find my release guide HERE.
Hope your day is GRANDE! xoxo