It's here! It's here! Find the full Essentials by Ellen May release right HERE in the shop!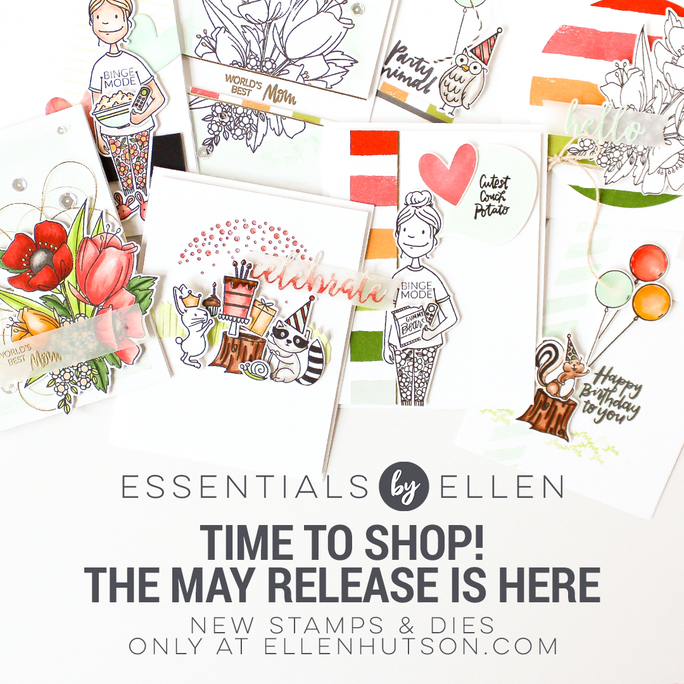 If you know me, you'll know that I'm crazy about wildflowers — we have some of the most amazing blooms here in Texas! I feel so lucky to see them.
Wish you could come out and join me for a walk among the blooms — but we can stamp some together instead with the newly released Mondo Wildflowers!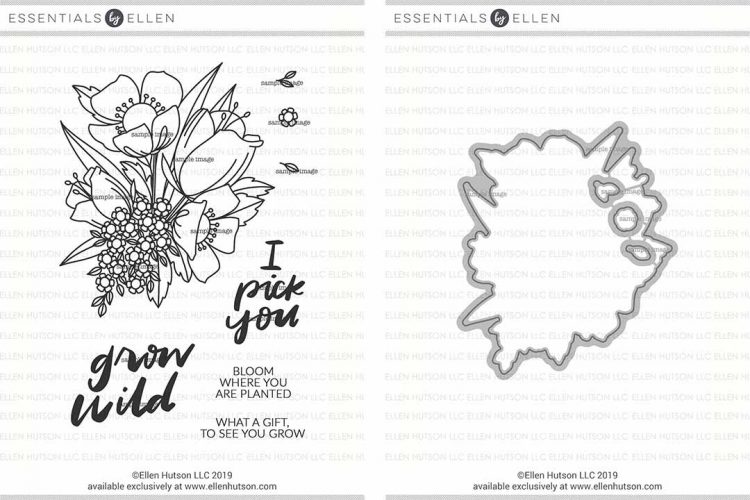 As soon as I saw the stamps the ideas started popping up — so I had to make TWO cards to share today — more to come! Both cards have the same layout and the Painted Stripes stamped along the edge — but that's where the similarities end!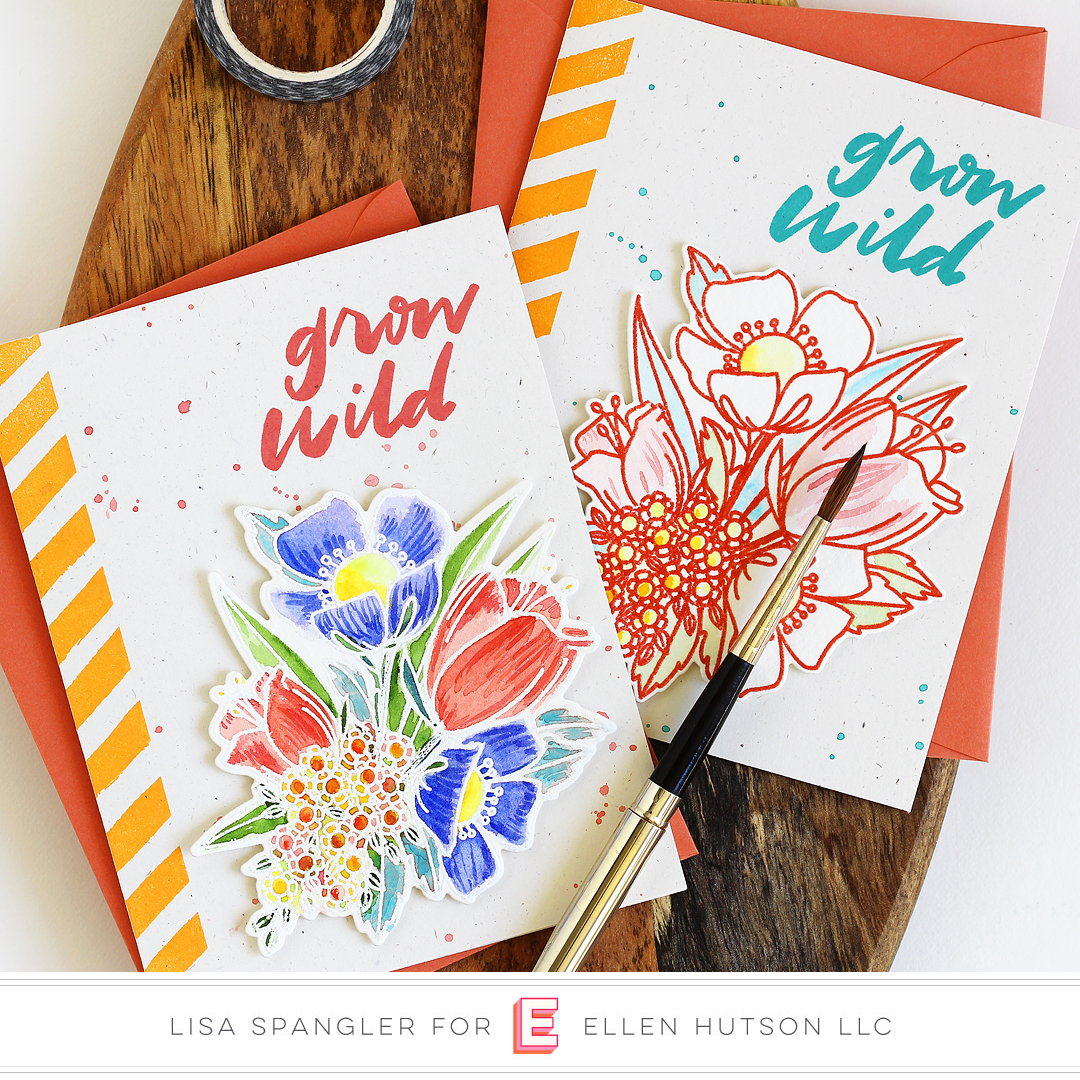 Version 1: Polished
For this one I was going for a modern floral look, and I had the idea to use Catherine Pooler polished ink instead of just basic black: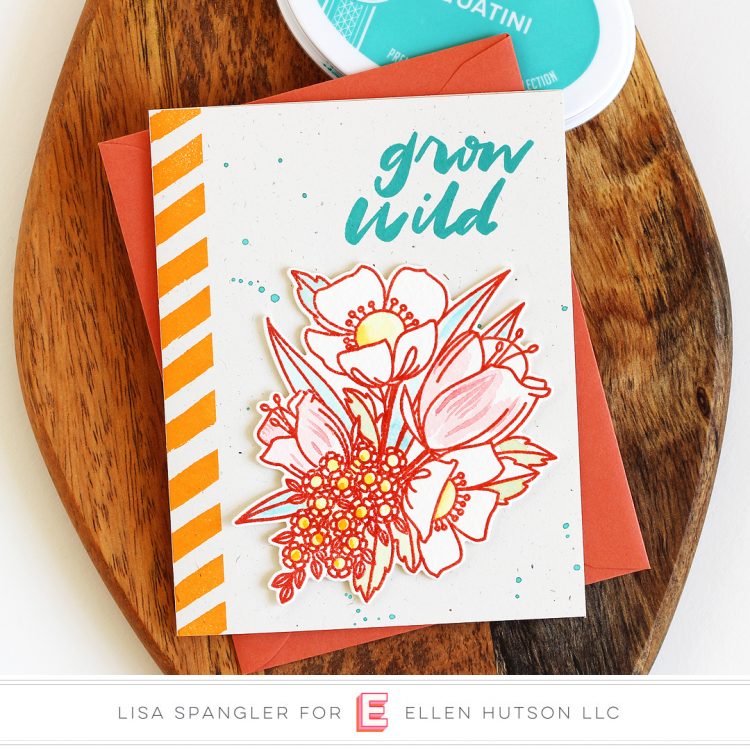 Pro Tip: Catherine Pooler inks are water soluble, so you can actually watercolor with them! Buuuut that also means that if you stamp your outline with them you'll need to emboss it in clear. If you act fast you can emboss CP inks, but if you forget to do this step like me and you're using a MISTI tool, you can just overstamp with embossing ink. My favorite embossing ink is this one from Altenew!
I love how the polished ink goes with the warm yellow of the tiki torch border, don't you? Then I used aquatini on the "grow wild". Ah love that!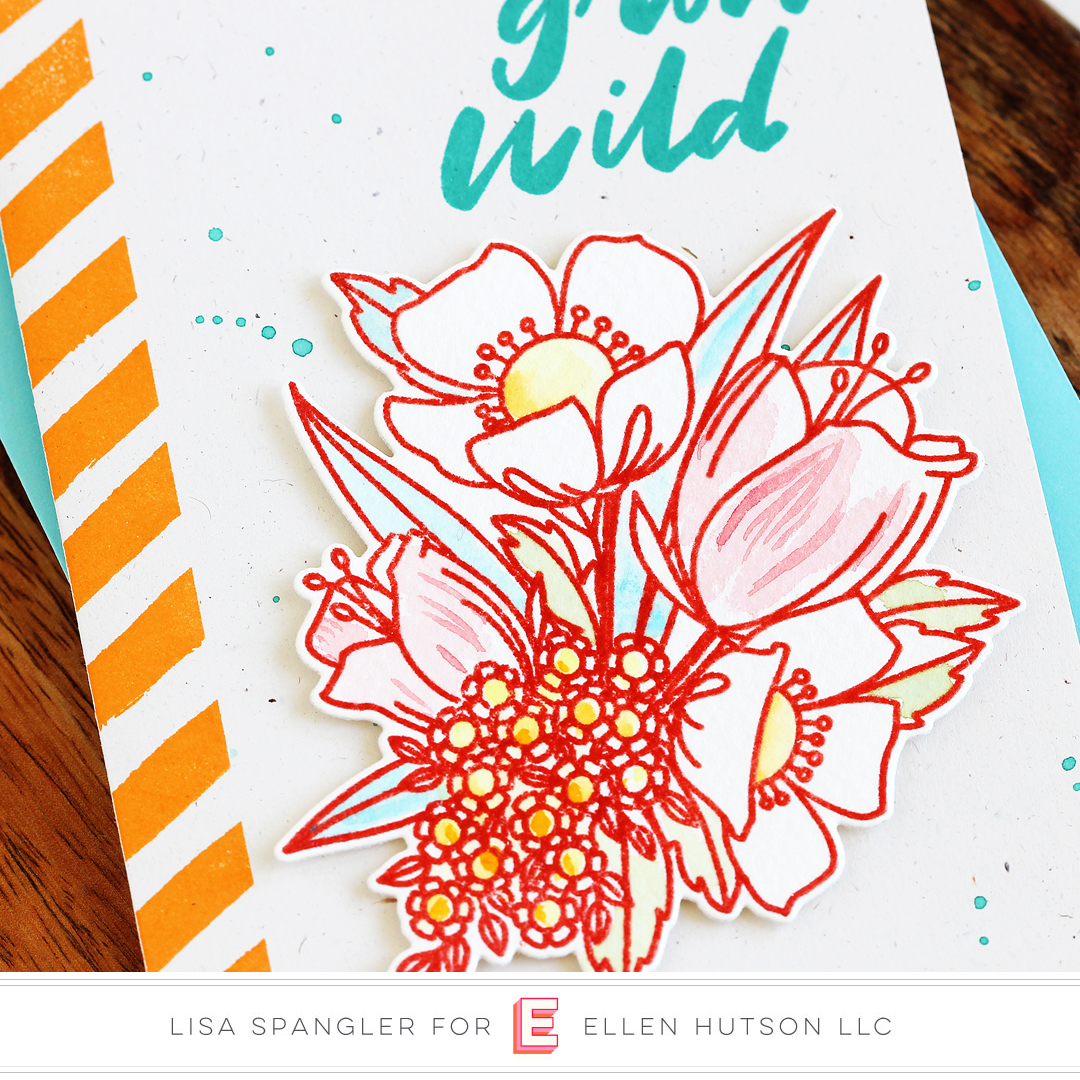 I didn't want to take away from the outline, so I used very pale washes of the same inks to color the flowers. Then when they were dry I added a few brushstrokes for shading.
Version 2: Daniel Smith Essentials!
Now for version two — this one was clear embossed on watercolor paper and then I used the Daniel Smith Essentials set to do the coloring on the flowers.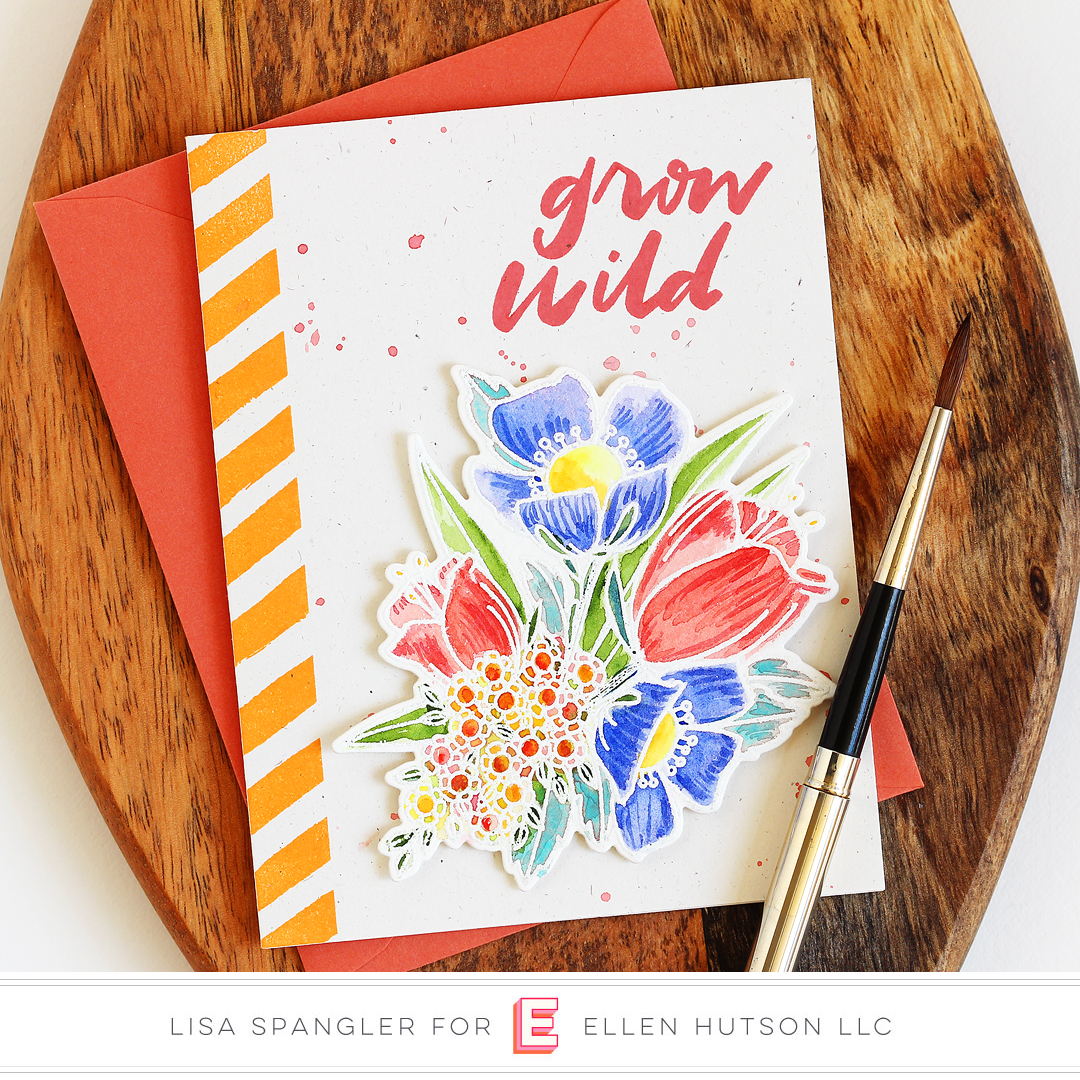 I love this DS set so much you all! Find a full review of it here in this post, along with a color mixing chart.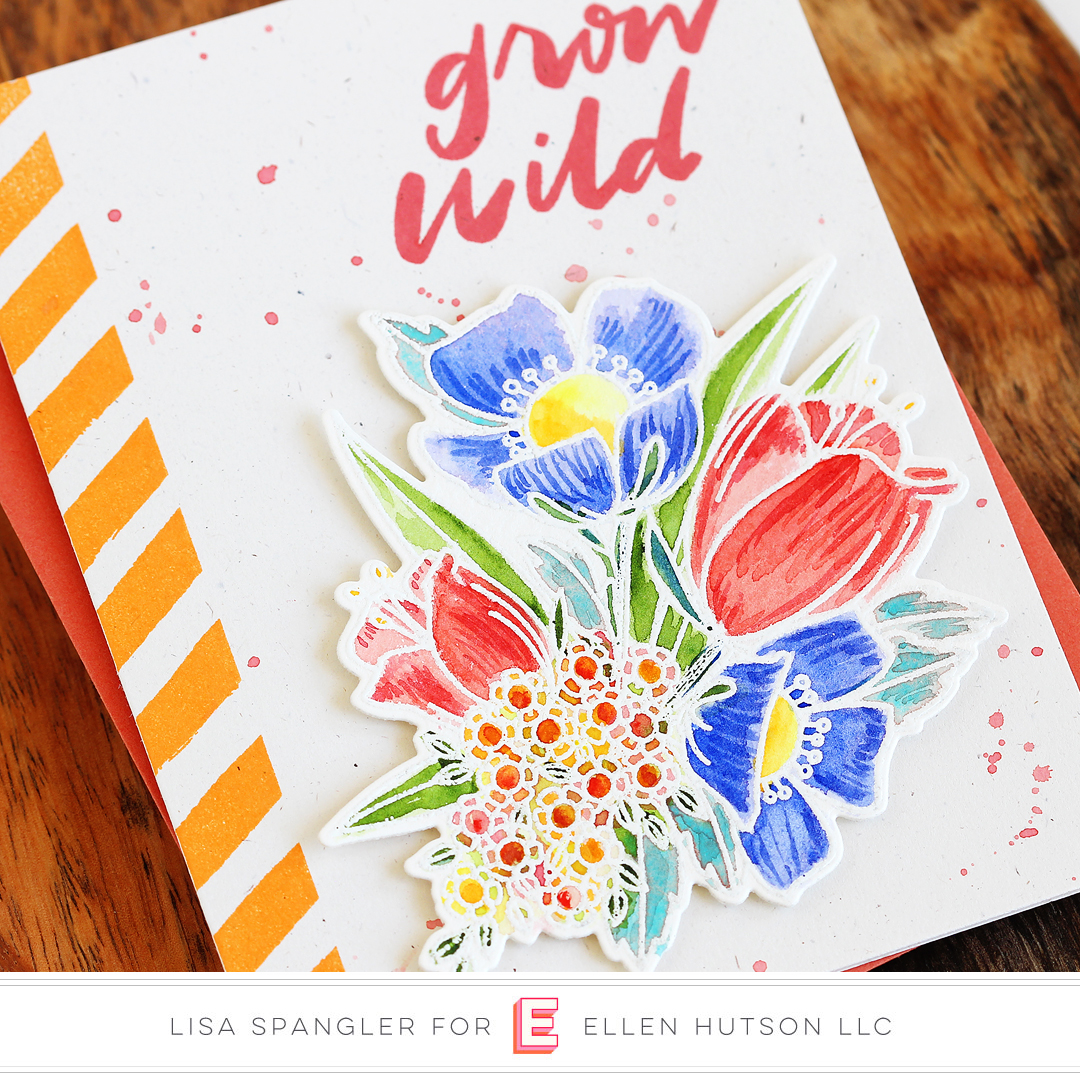 I thought I'd walk you through the colors that I used — once again these blooms were all done with the Essentials set:
Those blue flowers were colored with French ultramarine — this pretty blue gets me every time! It's super granulating, too. I just added a light wash to the petals to start, then when it was completely dry I went back and added some shading, following the lines on the stamp.
The centers are a combo of the two yellows in the Essentials set. First I colored the whole center with Hansa yellow light. Then while it was still wet I dropped in some new Gamboge on one side and let them mingle together.
For the coral colored flowers, I made a mixture of quinacridone rose, pyrrol scarlet and a touch of new Gamboge. I made a big juicy puddle of this color on my palette, then I loaded up my brush with it and started another puddle on my palette so that I could then add water to it to make it lighter. Then I did a wash over the all the petals with the lighter mixture and added some shading by dropping in the darker mixture. Then when it was completely dry I added a little more pyrrol scarlet to the darker mixture and used this to do more shading.
Then for the leaves I used aquatini ink for some and sap green for the others — who says you can't mix watercolors and inks? Not me lol!! If you wanted to go with all watercolors I think this cobalt teal blue would be lovely.
I thought about adding some sequins or some bling to these cards but decided to keep them simple and ended up going with good old splatters :)
Which version is your favorite? I'd love to hear!
Supplies
Note that these are my affiliate links so if you make a purchase by clicking the link below I'll receive a small commission at no charge to you — thank you!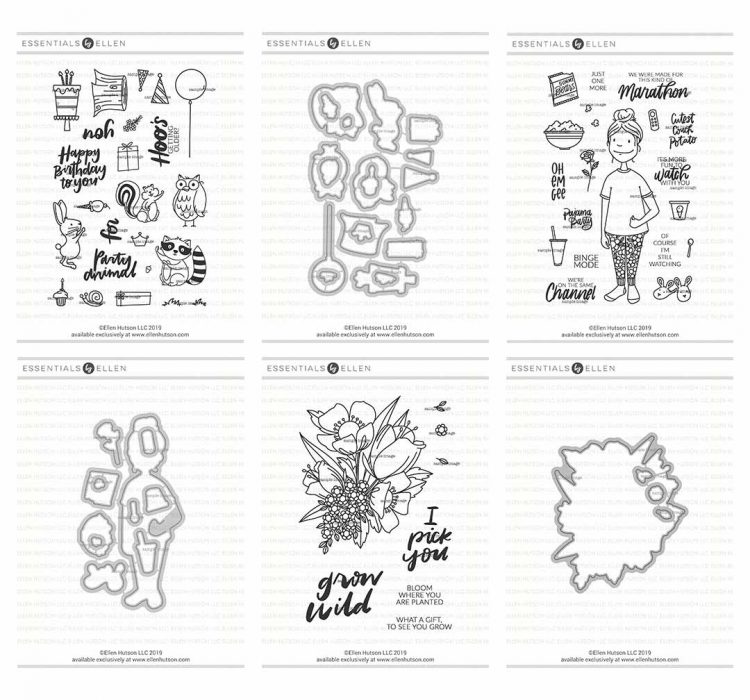 Find the full May release right HERE in the shop, and the links to the products I used in my post below.
I'll be back tomorrow with a post featuring the super fun Backyard Party stamps and dies — see ya then! xo