Hey hey and happy weekend! Do you have any fun plans? Me, I'm sharing cards from the June Essentials by Ellen release! Check out the full release right HERE.
Today I thought I'd give you my tips and tricks for the Voices in My Head set and the Speech Bubbles dies! Both are so good!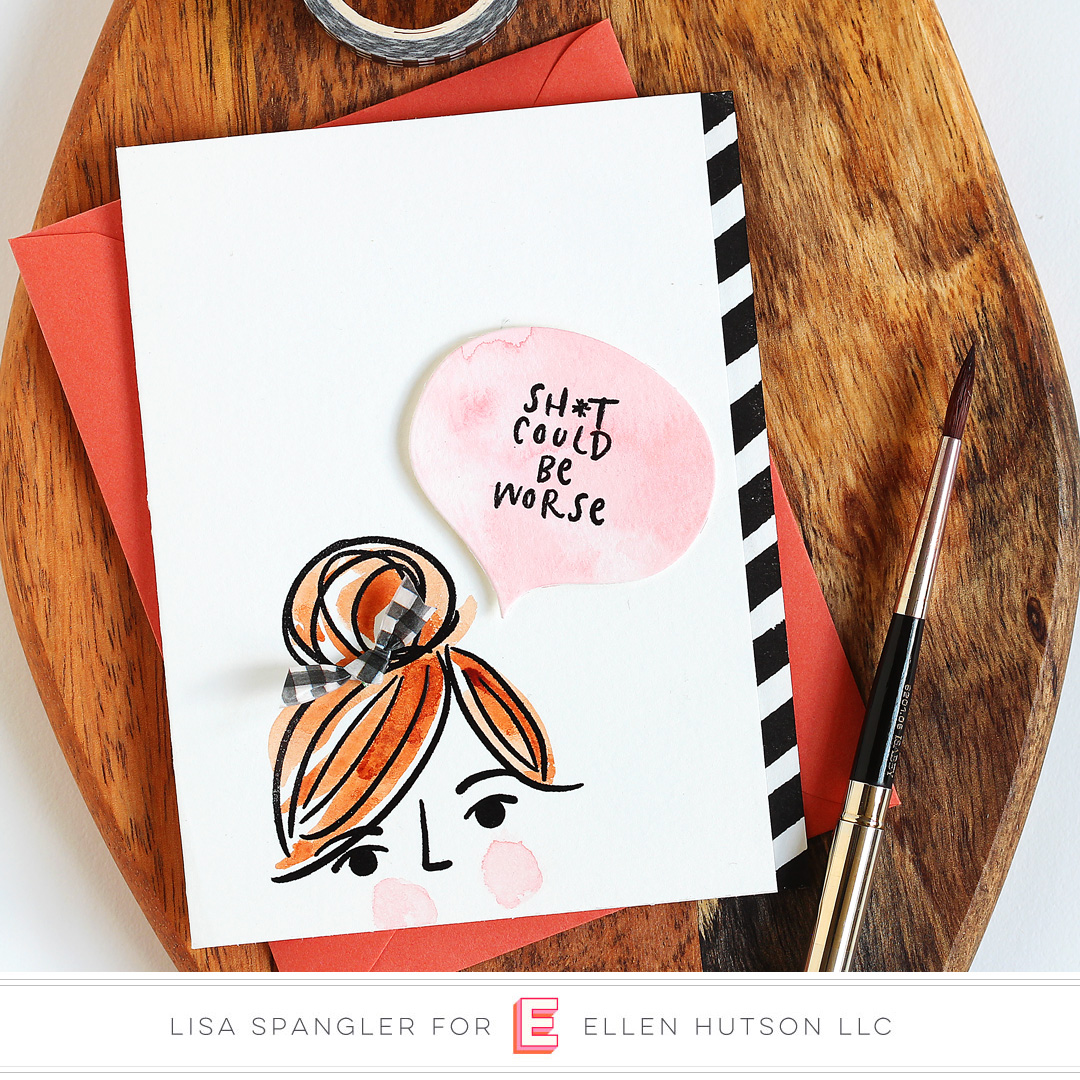 This card was super simple — I started off by making a base card from watercolor paper — I like to use Canson XL for making base cards. Just had to add that I've had comments from friends asking me what cardstock I used for the card since it's so nice and thick! :)
Next I stamped the chica from the set and then colored in her hair and cheeks. This girl is so me — so I wanted to give her brown hair. I used transparent brown oxide on this card, but burnt sienna would also do the trick. I keep one of these on my palette at all times as they're great for critters, skies and all the things! You really don't need both of them as they're pretty close in hue. I'd say if you're just starting out to go with burnt sienna as transparent red oxide can get a little wild and uncontrollable! Either one will make a lovely gray when mixed with ultramarine blue.
Then it was on to the speech bubbles!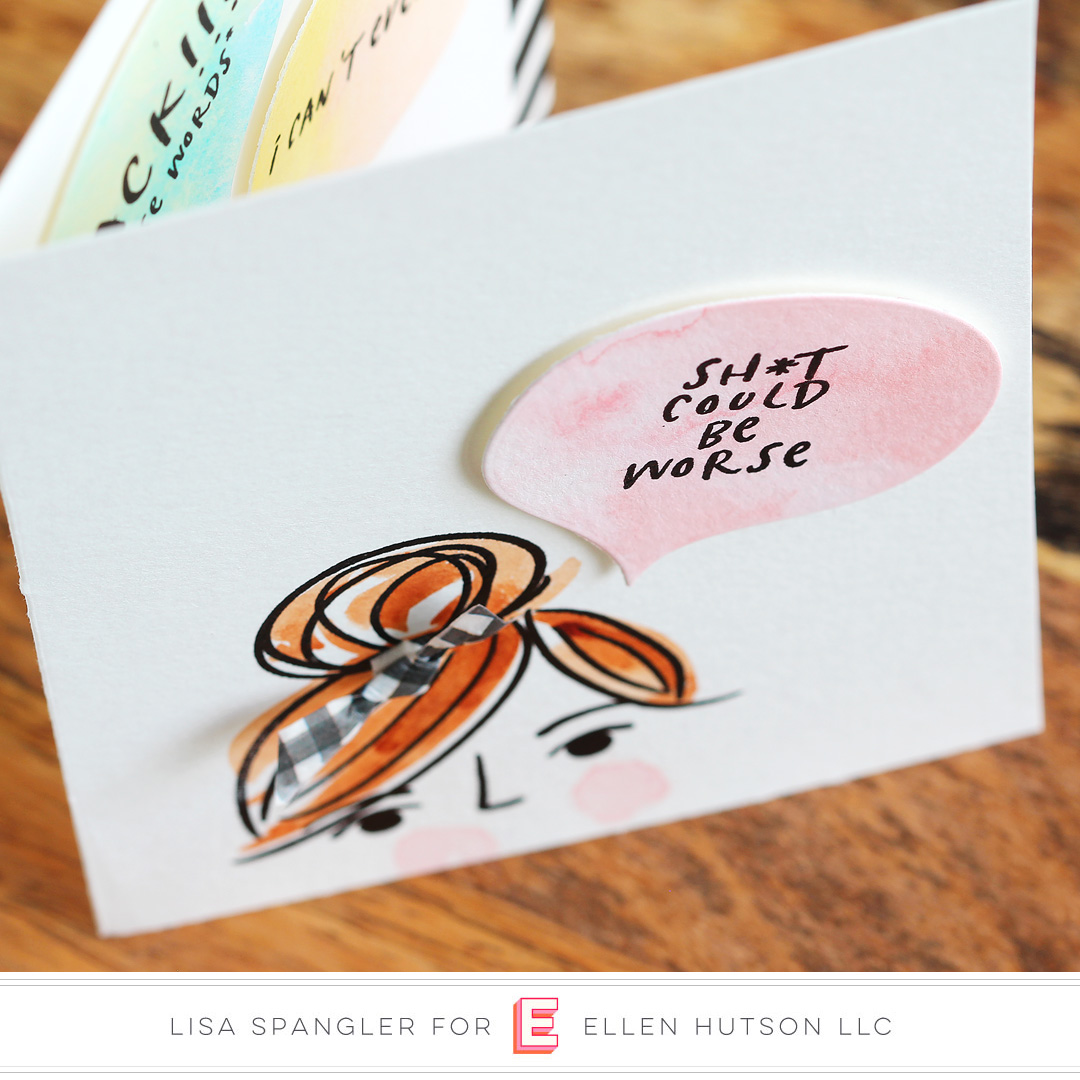 For these I just make some super loose washes on scraps of watercolor paper, dropping in colors here and there. Love doing this because it looks better when it's not a perfect wash!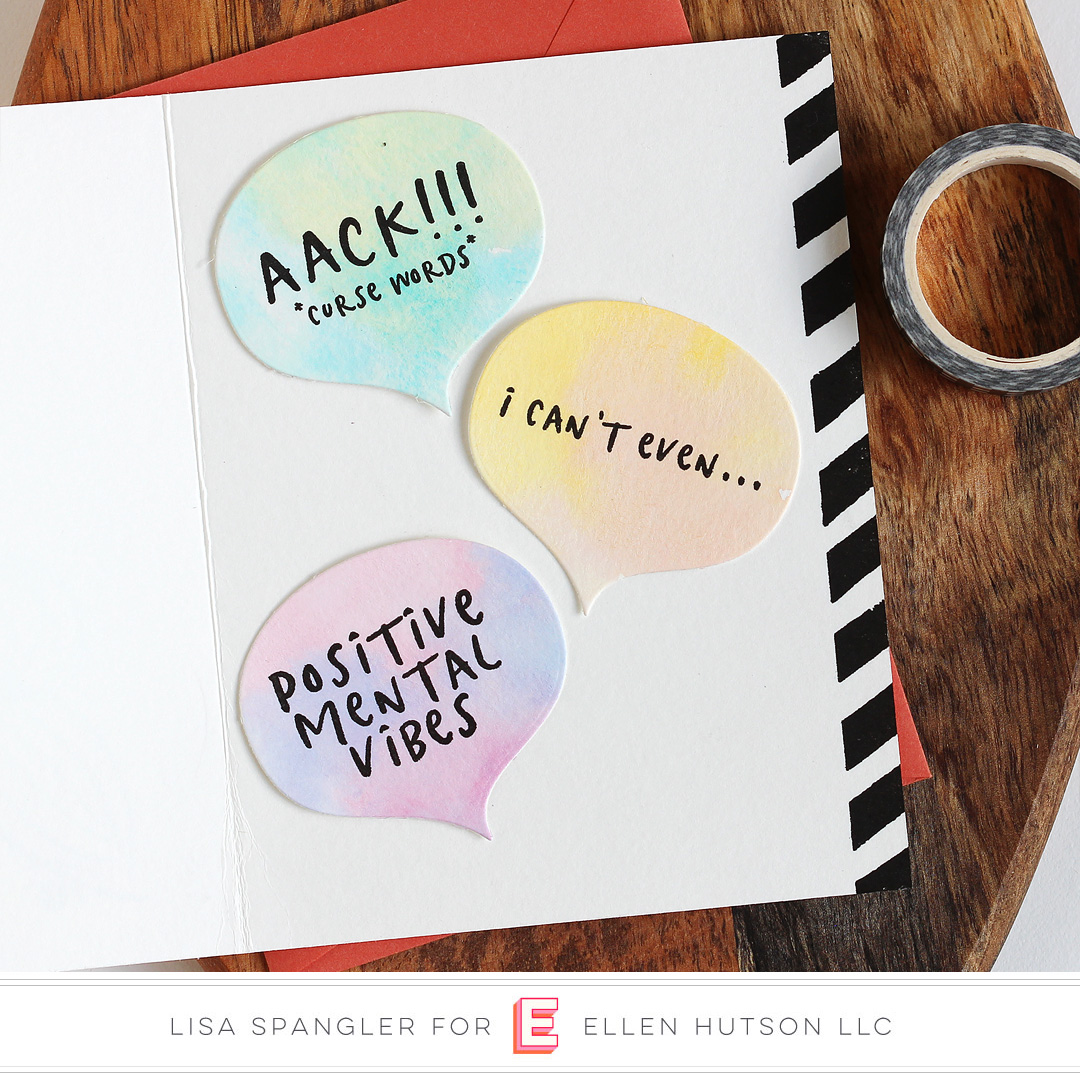 I decided to stamp one edge with the Painted Stripes set — can't seem to stop using it! And then I trimmed off a bit of the front of the card so it would peek out.
Oh and! When I adhered the speech bubbles I didn't put adhesive on the tail of the bubble and kinda curved it up a little for dimension — love that!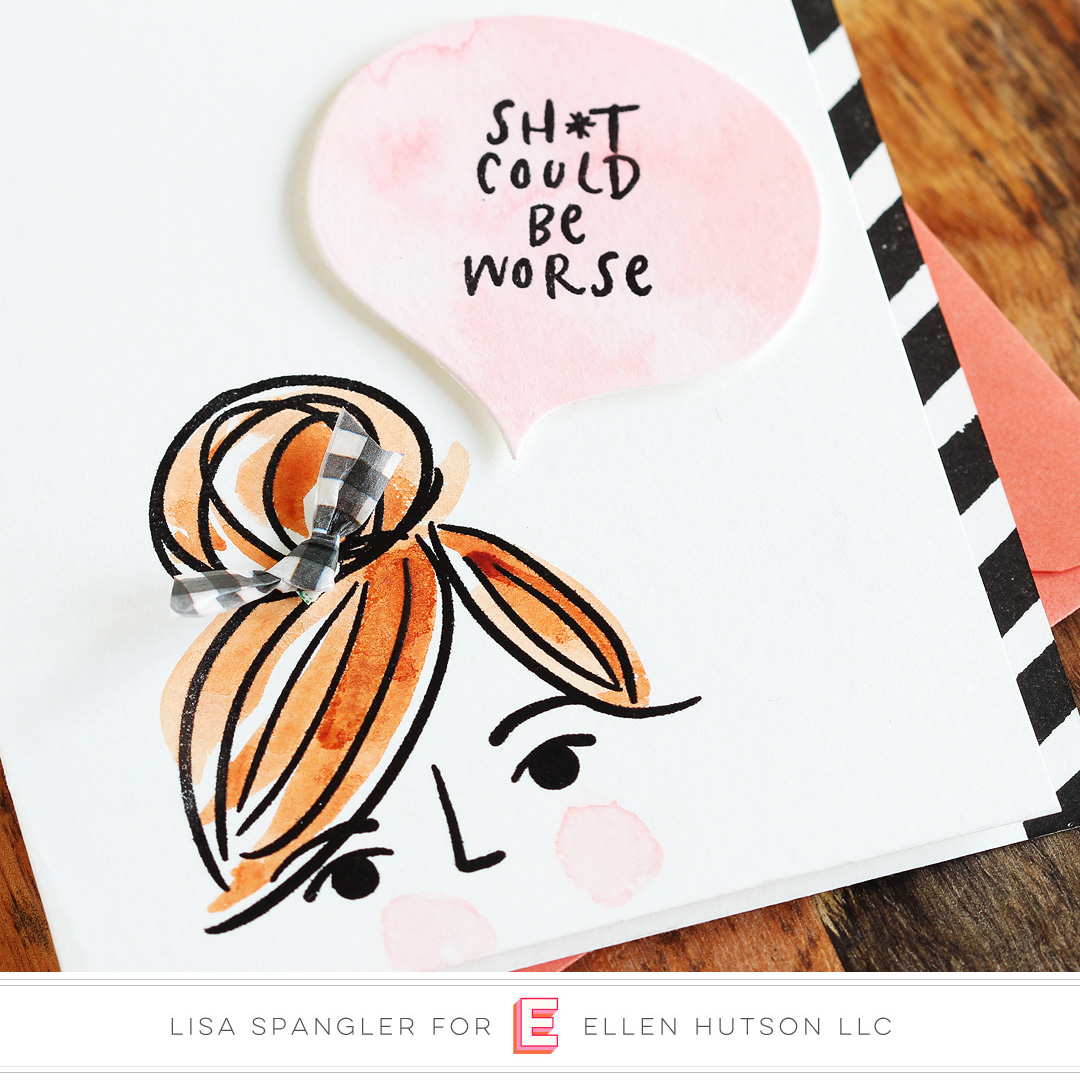 I wanted to add a lil something to her hair and hunted around in my stash of ribbon for a while without coming up with anything I liked and then it hit me — washi tape to the rescue! I just folded a piece of washi in half longways and then tied it in a bow and trimmed the ends — ta dah!
BTW I kinda want to make a 4×6 of this to put on my desk next to the computer, LOL!
Supplies
Note that these are my affiliate links so if you make a purchase by clicking the link below I'll receive a small commission at no charge to you — thank you!
I'll be back tomorrow with a card using the new Good Times set — hope to see ya then! xo