I'm back with another card from the June Essentials by Ellen Release — find the full release right HERE! Today's card features the new Good Times set plus the Landscapes dies.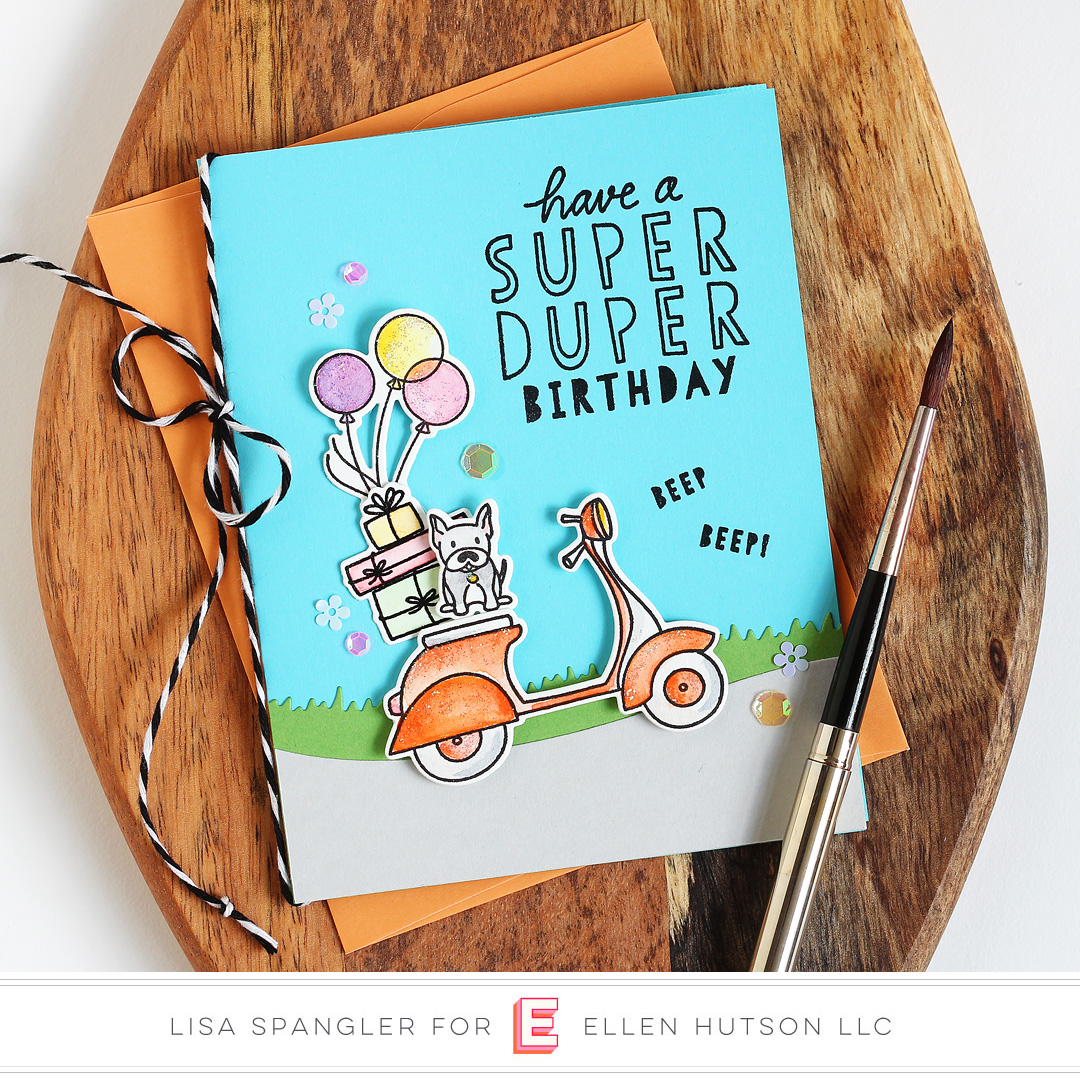 First let's talk about the good times set — how cute is that doggo?? Ahhhh! And the scooter! I've always wanted a scooter — in orange :)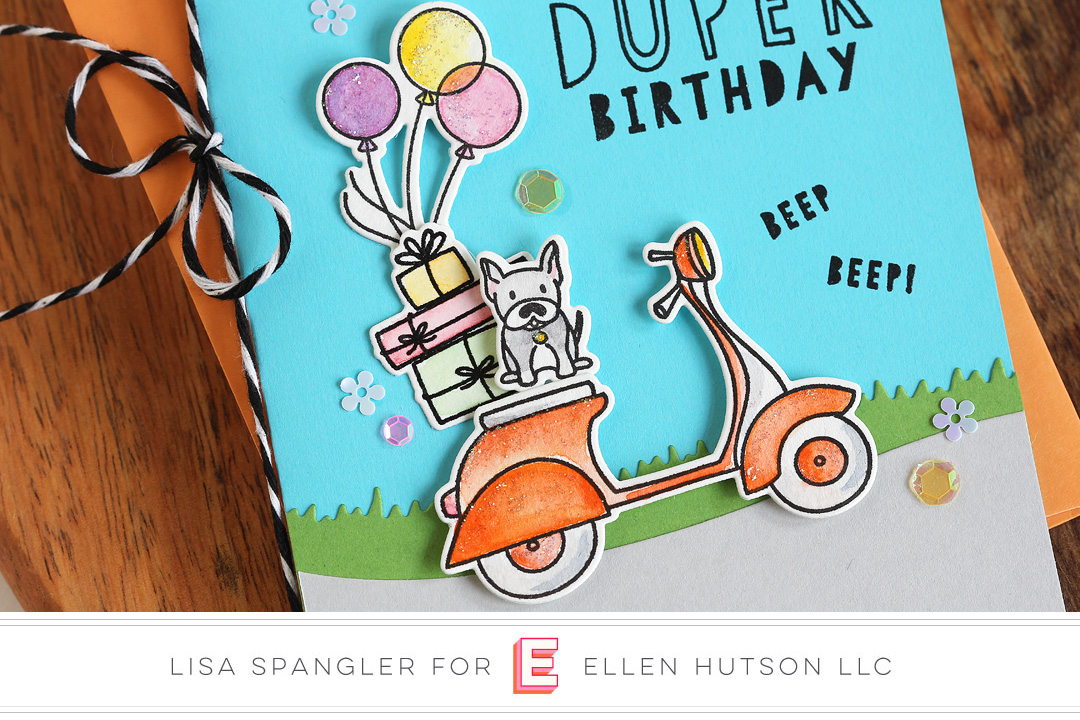 Then there's the Landscapes dies — I can see myself using them again and again! They're nice and long too — no worries about them fitting across a card in well yeah landscape mode! It's kinda hard to tell from the photo but I used gray cardstock for the road — I think it gives it all a retro feel.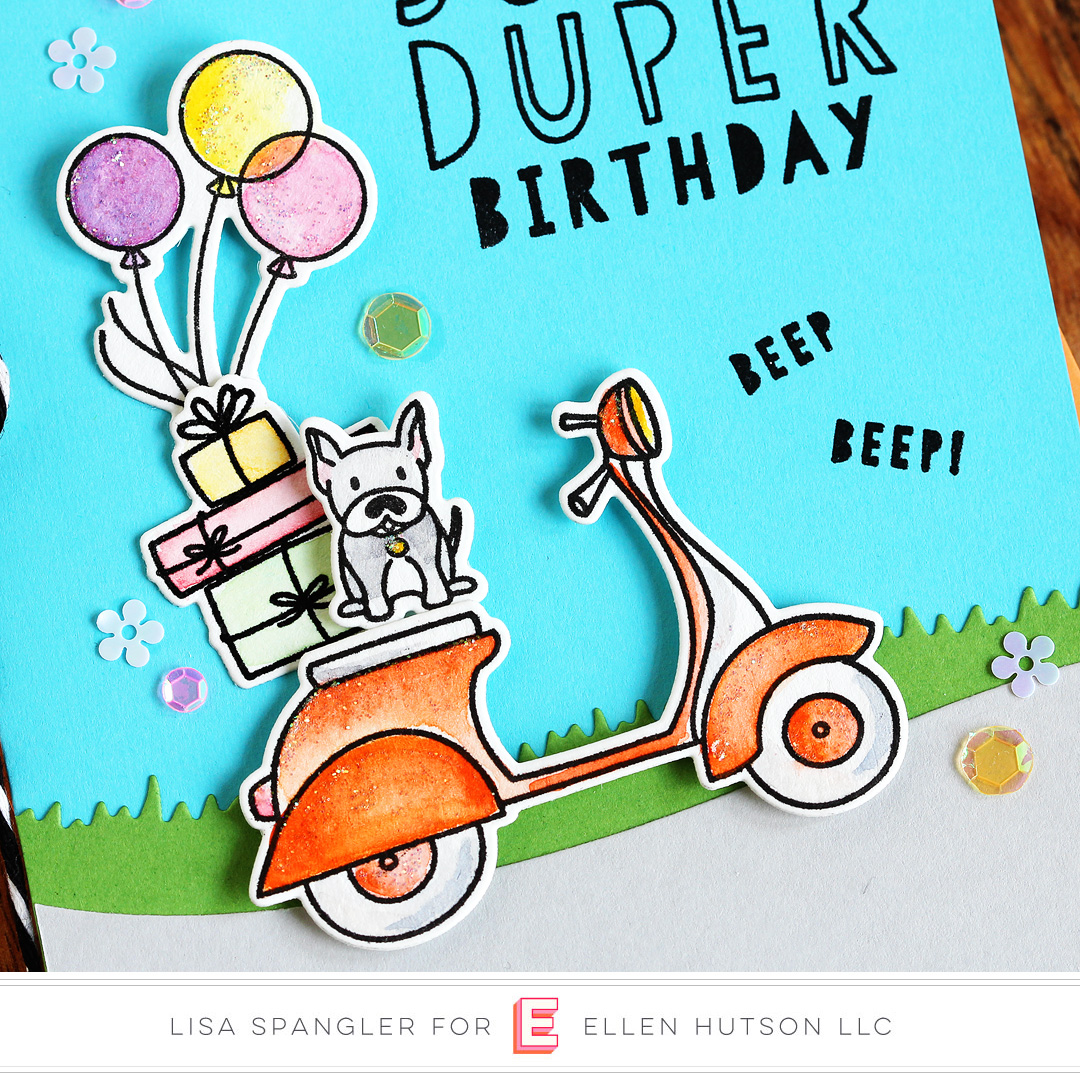 Last but not least, I couldn't resist adding some sequins! Love those little flowers! :)
Supplies
Note that these are my affiliate links so if you make a purchase by clicking the link below I'll receive a small commission at no charge to you — thank you!
Hope you have a wheelie great day! xo