I'm super excited (and super honored!) to be one of the June guest designers for Concord & 9th! I got to meet Angie at a crafty retreat a few years ago and she is super kind and generous — just like in her videos. Be sure to watch this month's release video HERE to see all the awesome new products plus tips on how to use them, then click over HERE to see all the new goodies!
Today we're highlighting the new Beautiful Butterfly stamps and dies. Oh my, this set is so good you all! Pick them up in a bundle here at a discount!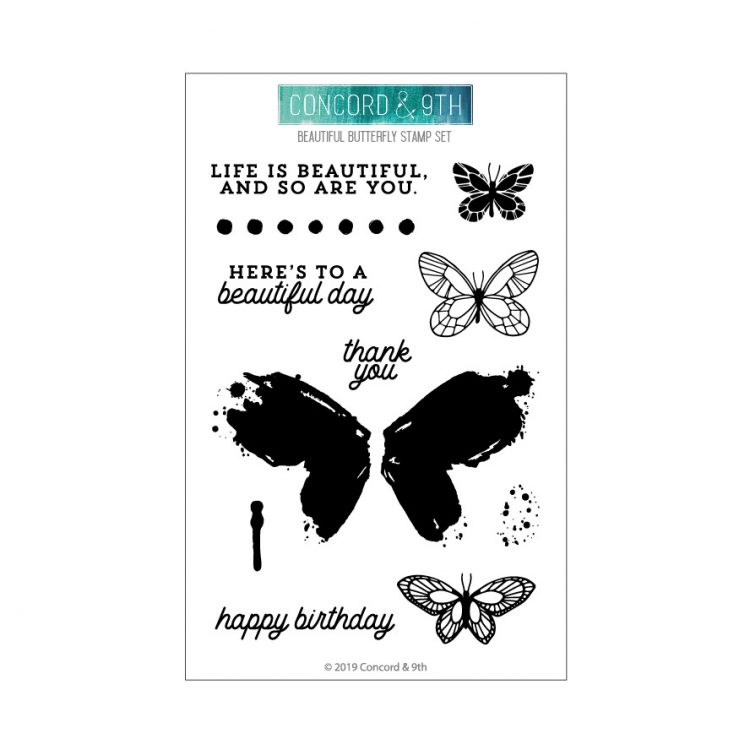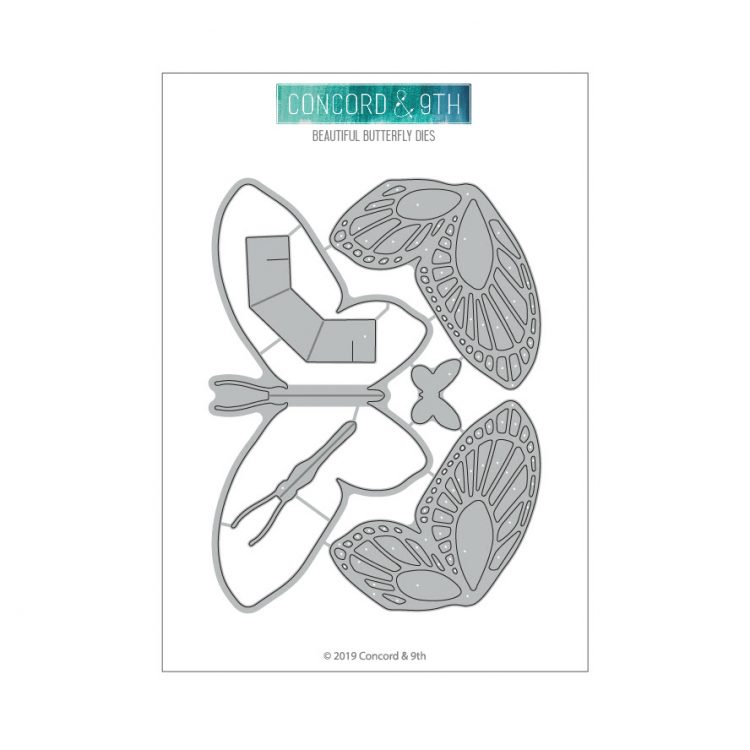 Here's my first card — I've got 2 more to share tomorrow — I couldn't stop making them!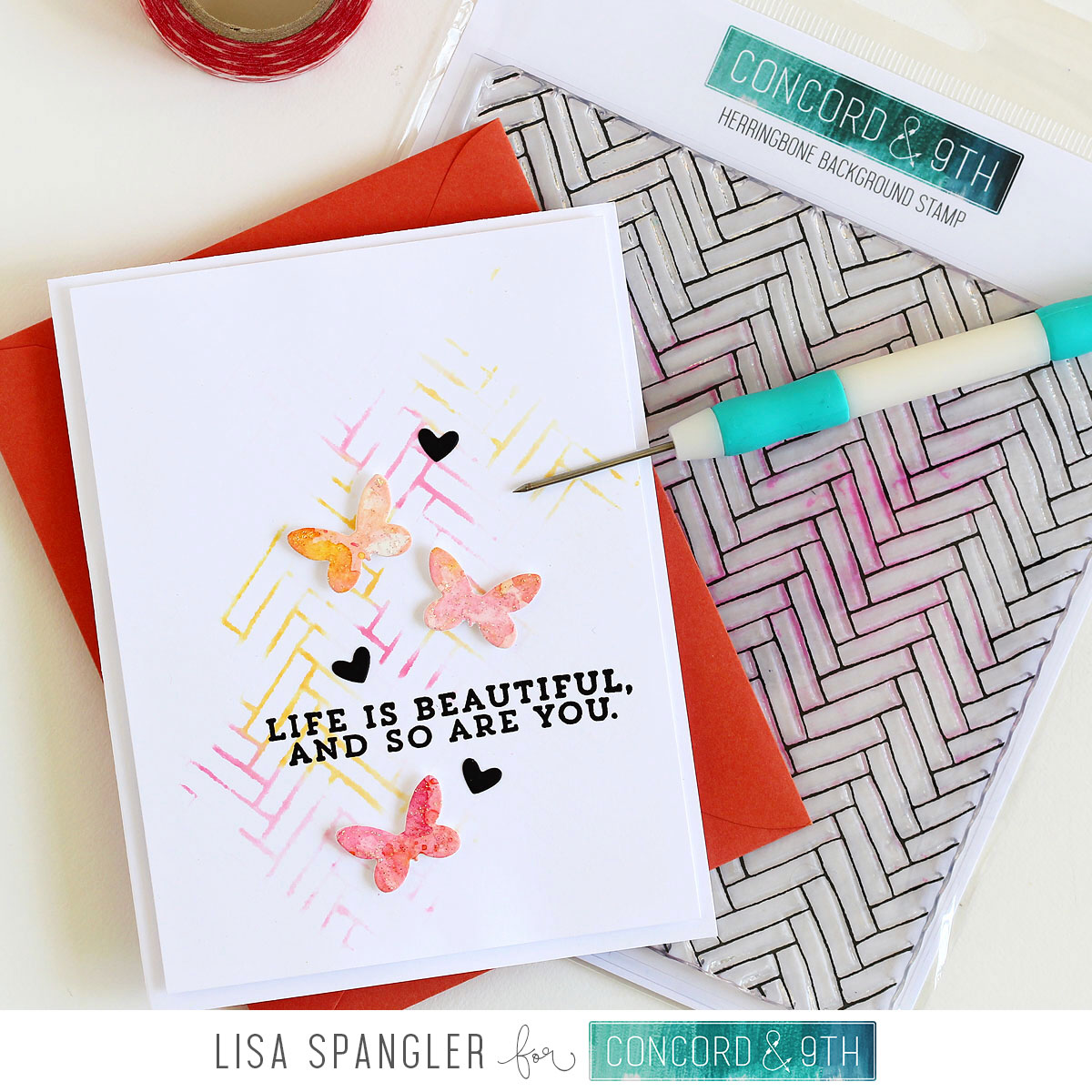 I kept the front of the card on the clean and simple side so that the inside would have the most impact.
To make that background, I just inked up little parts of the new Herringbone stamp with pink + orange inks, misted it lightly with water, and then wiped away some more of the ink and stamped it.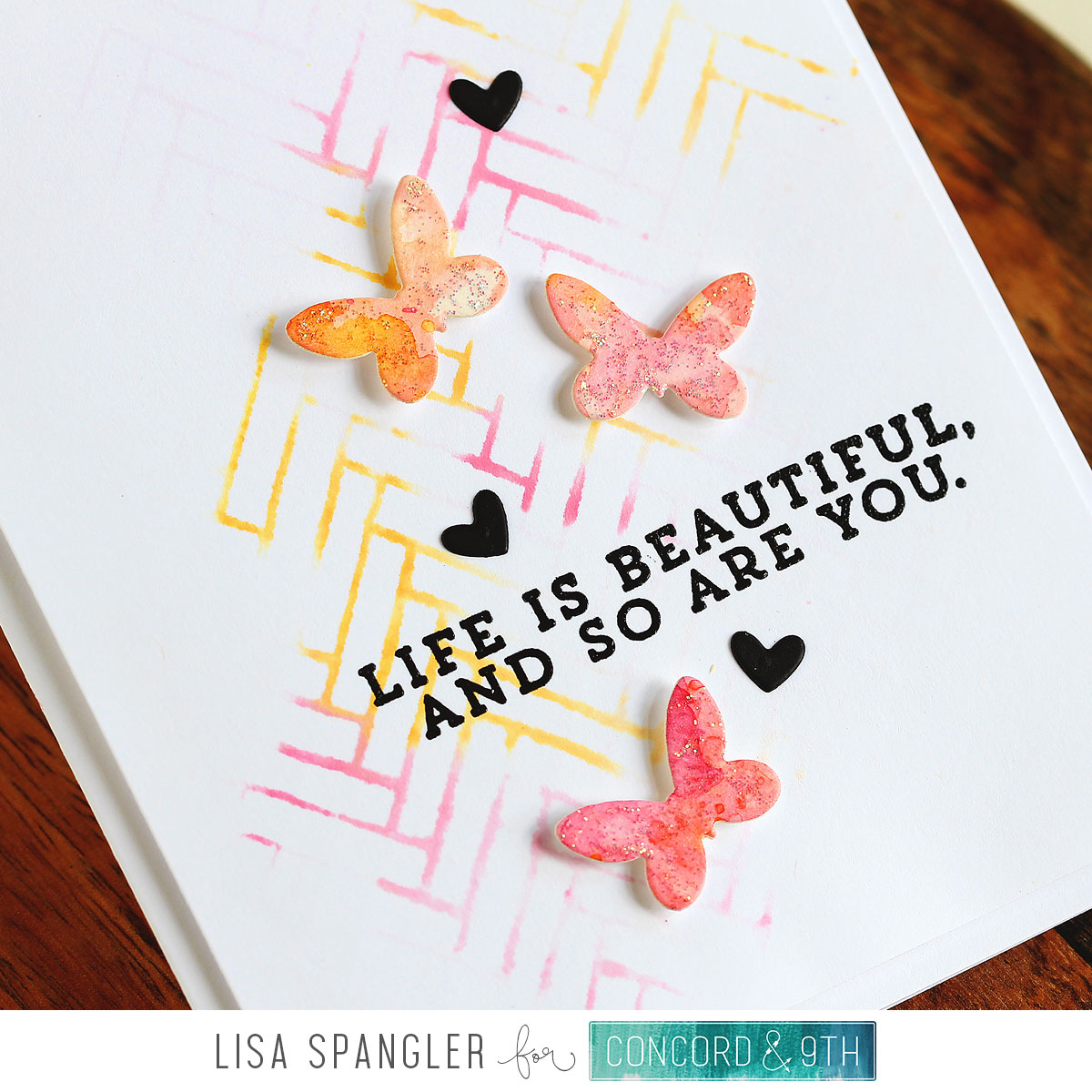 See those little hearts? They're from the Little Thoughts Die set and I want to use them on All The Things! They're the perfect size. This 2 piece die set is FREE with a $60+ order placed 6/9-7/8, or while supplies last.
The tiny butterfly is from the Beautiful Butterfly set which really steals the show…it has a pop-up mechanism so that when you open up a card it's almost like the butterfly is flying out to meet you!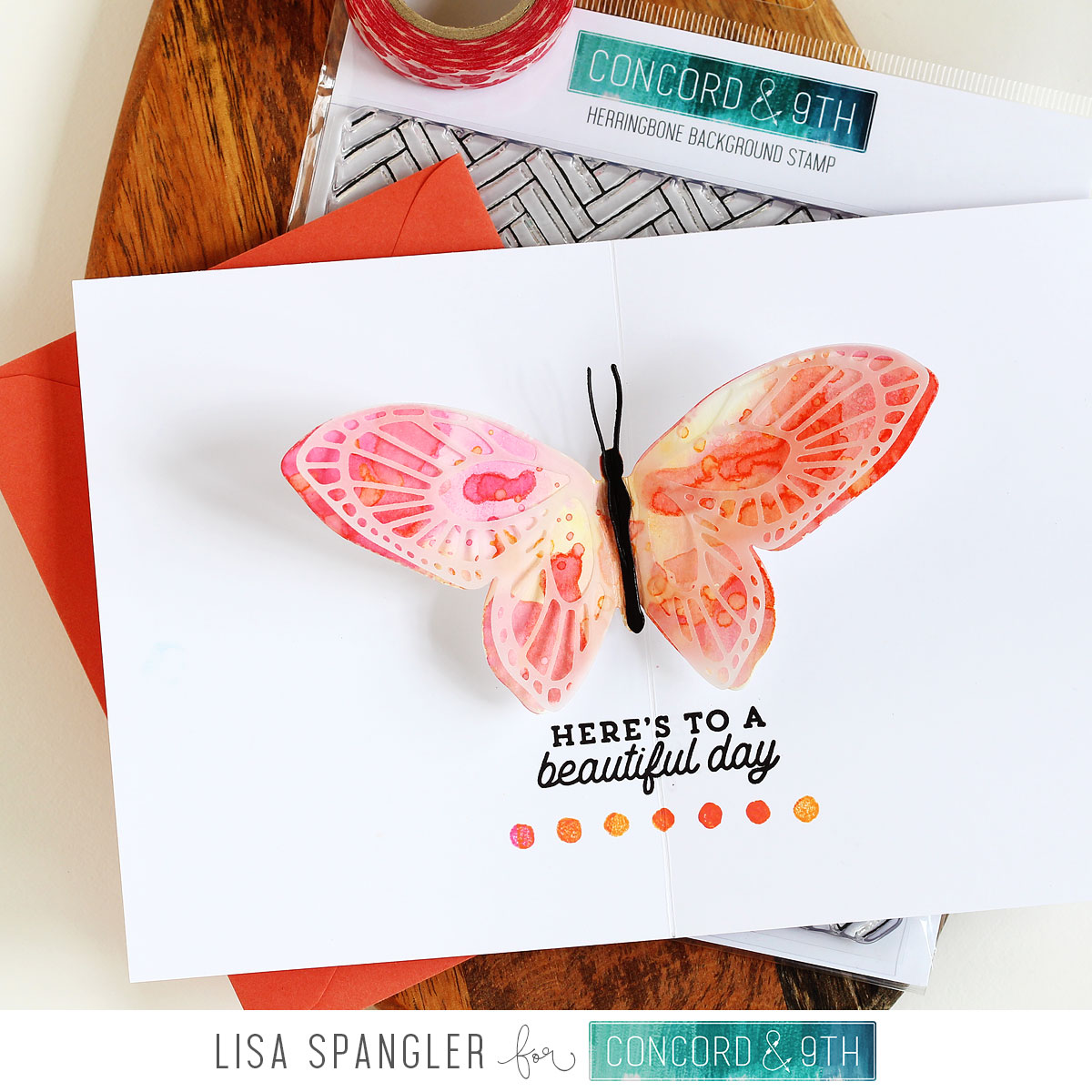 This set is GENIUS you all — just genius!
Pro tip: I used the spatula end of the new Die Release Tool to help press the pop-up mechanism to the card base — worked like a charm!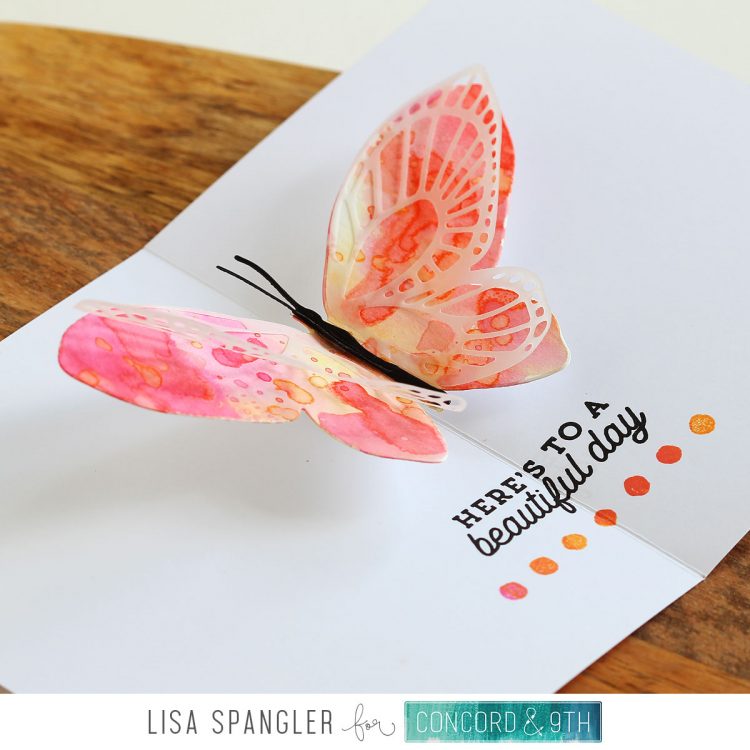 I couldn't resist cutting the wing details from vellum, and I only adhered them to the part towards the butterfly body so that they'd look like they were fluttering. I used this super strong glue to adhere them. Love this stuff.
Pro tip: I trimmed the "antlers" off of the base of the butterfly before I attached the body — this way I didn't have to worry about lining them up, plus I think it looks better this way. Win-win!
Supplies
Note that these are my affiliate links so if you make a purchase by clicking the link below I'll receive a small commission at no charge to you — thank you!
First up, the NEW Concord & 9th supplies!
Now for the rest of the supplies:
I'll be back tomorrow with TWO more butterfly pop-up cards — see you then! Hope you have a beautiful day!