Hi all! I'm so glad you're here to help celebrate all things sassy with Technique Tuesday! I've got a bunch of cards to share with you — so let's get to it!
Sassy Snail Mail
For my first set of cards I just had to use the Snail Mail Stamp Set — these are just too fun!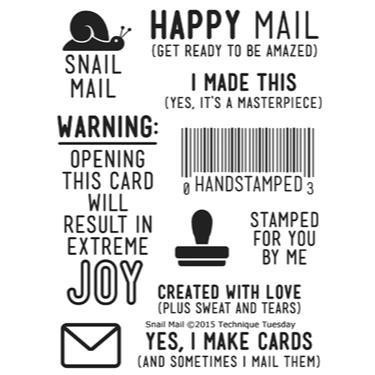 I really wanted these sentiments to be front and center — they're just so good and stand on their own! So I sat down and played with a bunch of background techniques and then added the sentiments after.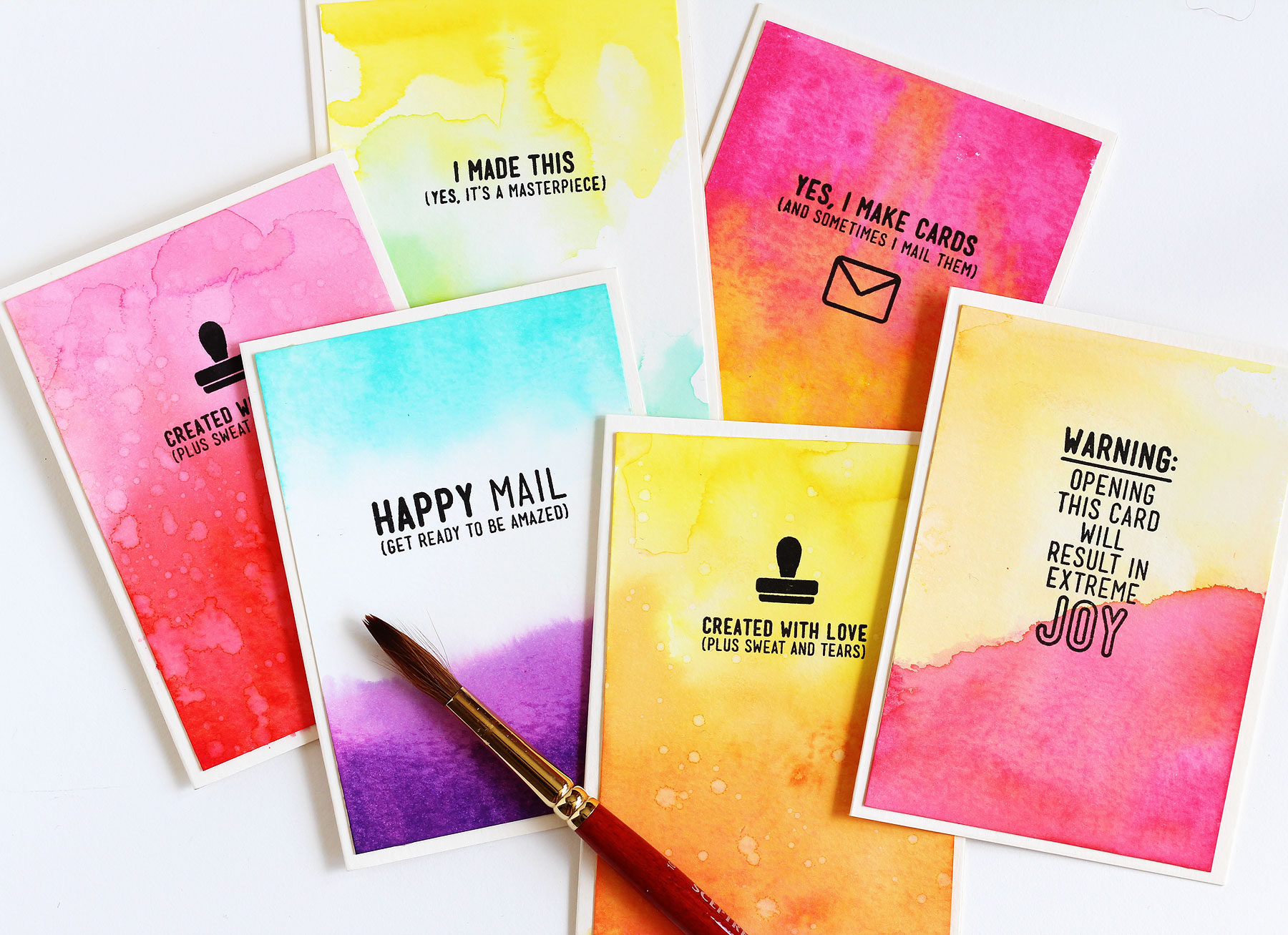 This is my go-to technique when I want to get crafty but I'm not quite sure what to make. Bonus points for stamping the envelopes to match! I can just sit and play and make backgrounds all day, how about you?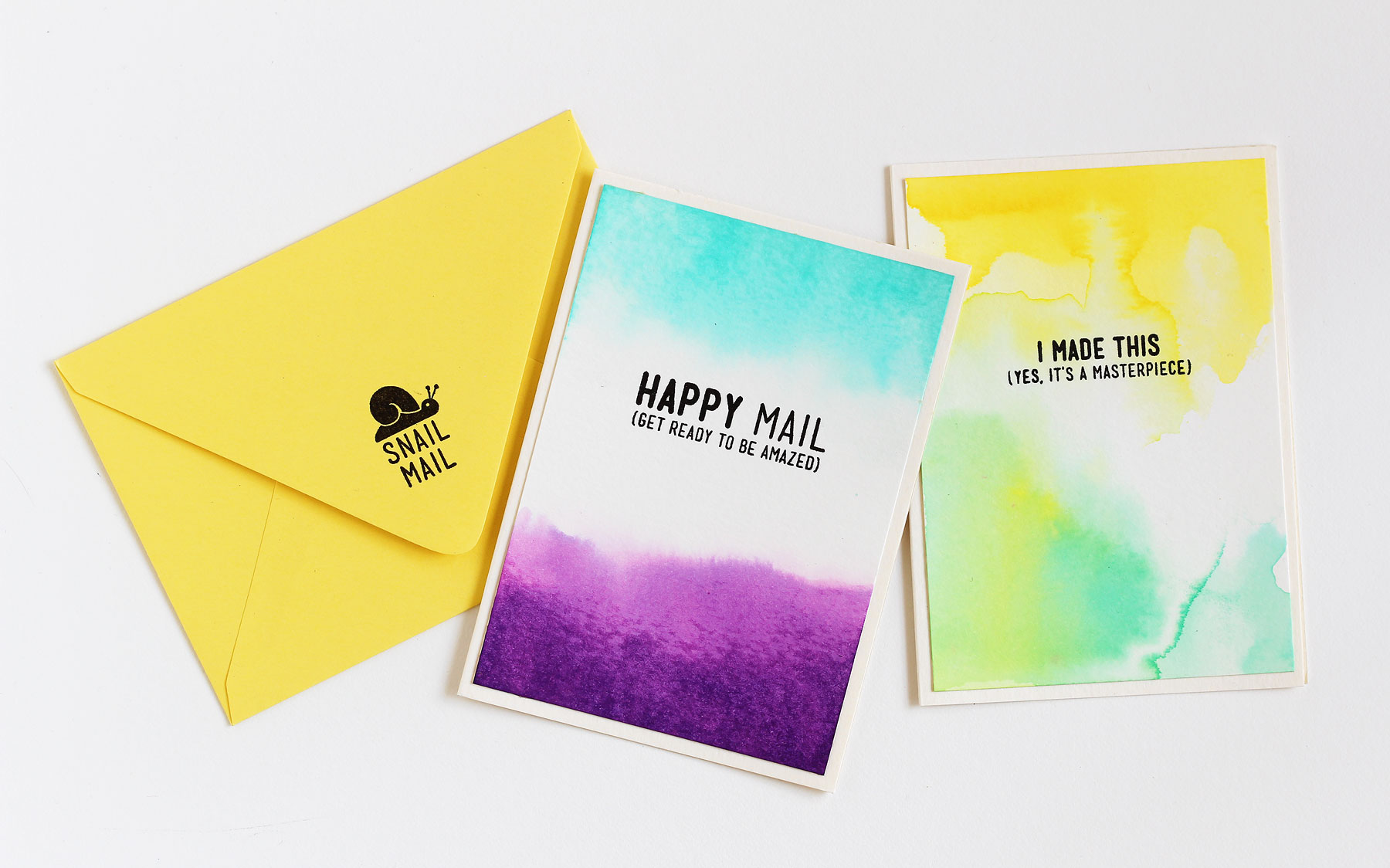 While I had my supplies out I stamped on the envelopes and the backs of the cards, too! I thought I'd share a few closeups on a few of my favorite cards, starting with these two: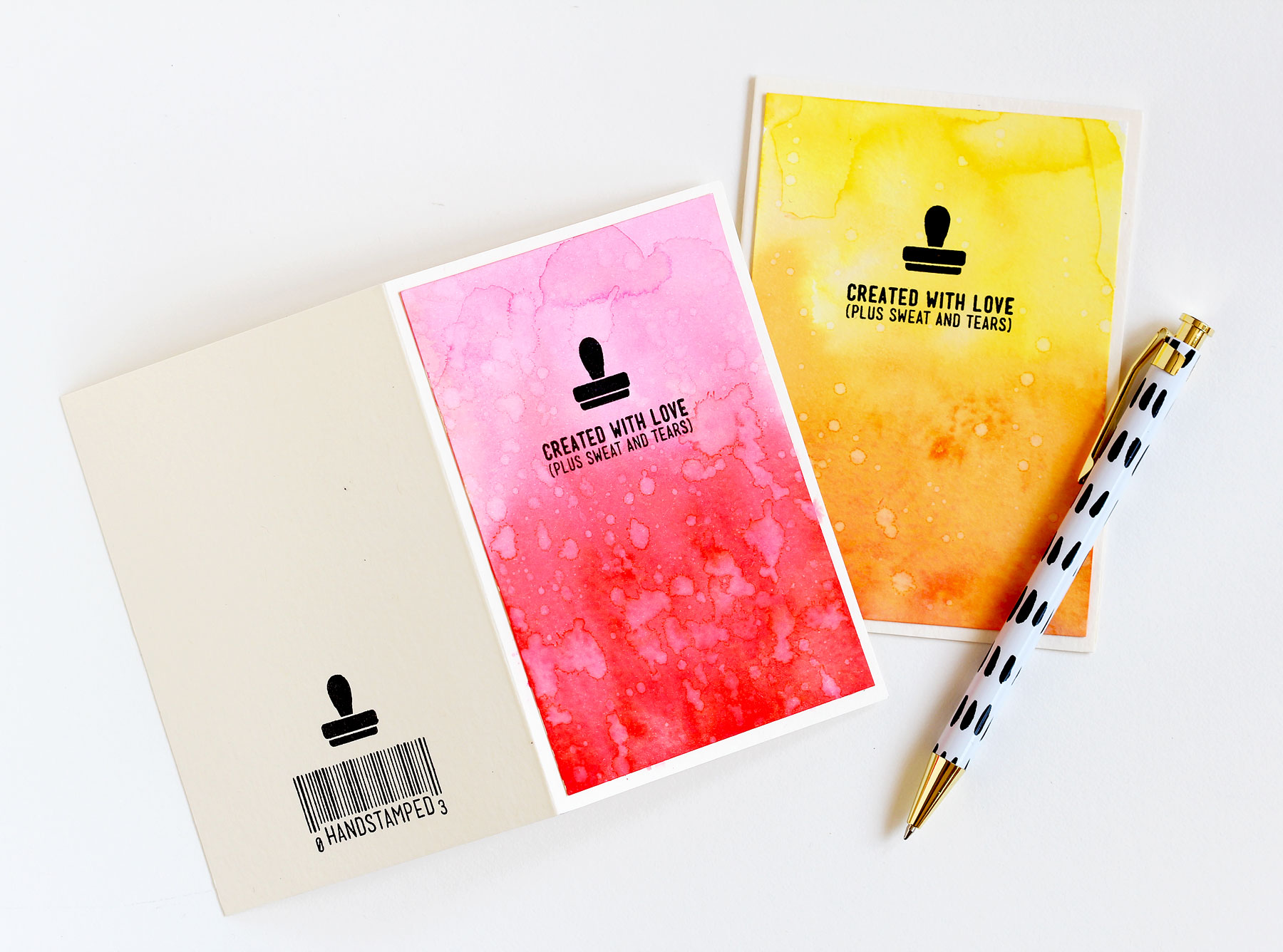 For these I used an ink that reacts with water to give the illusion of "sweat and tears" LOL! (Full supplies at the end of the post.)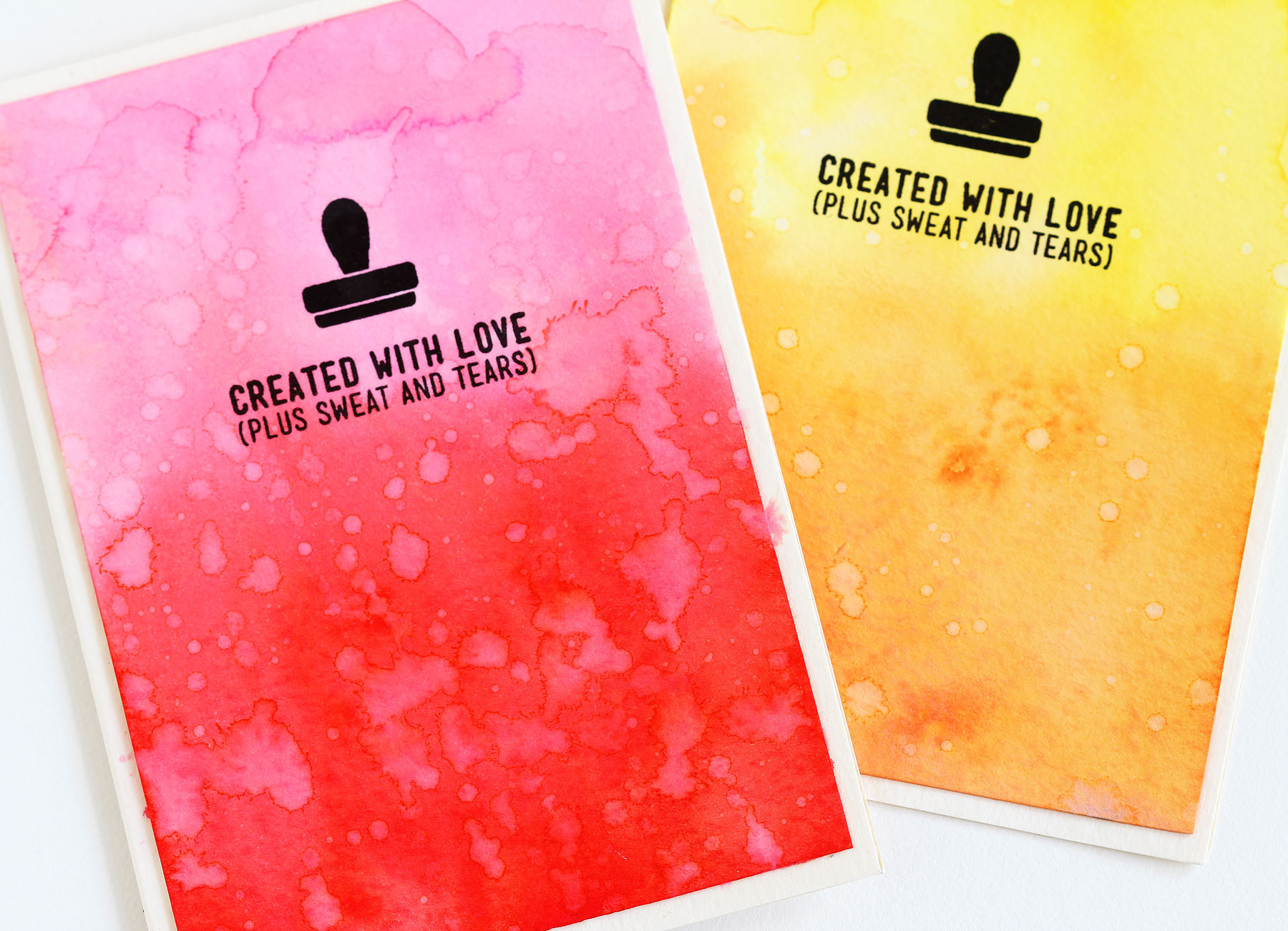 For this next card I swiped some inks at the top and bottom of the card and then used a big brush to blend 'em together.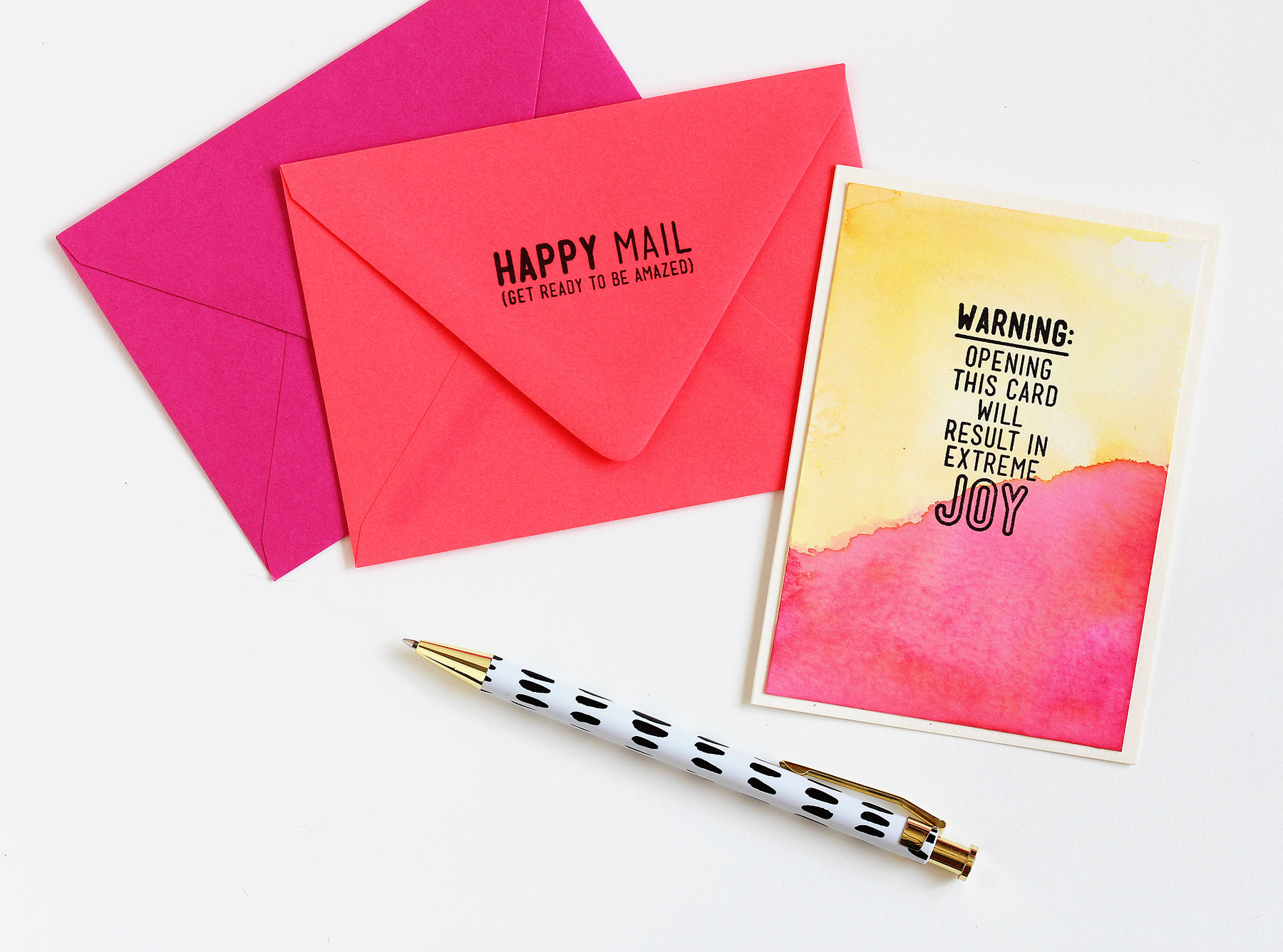 The best part of all? I now have a big ole stack of cards to send out! Yeah!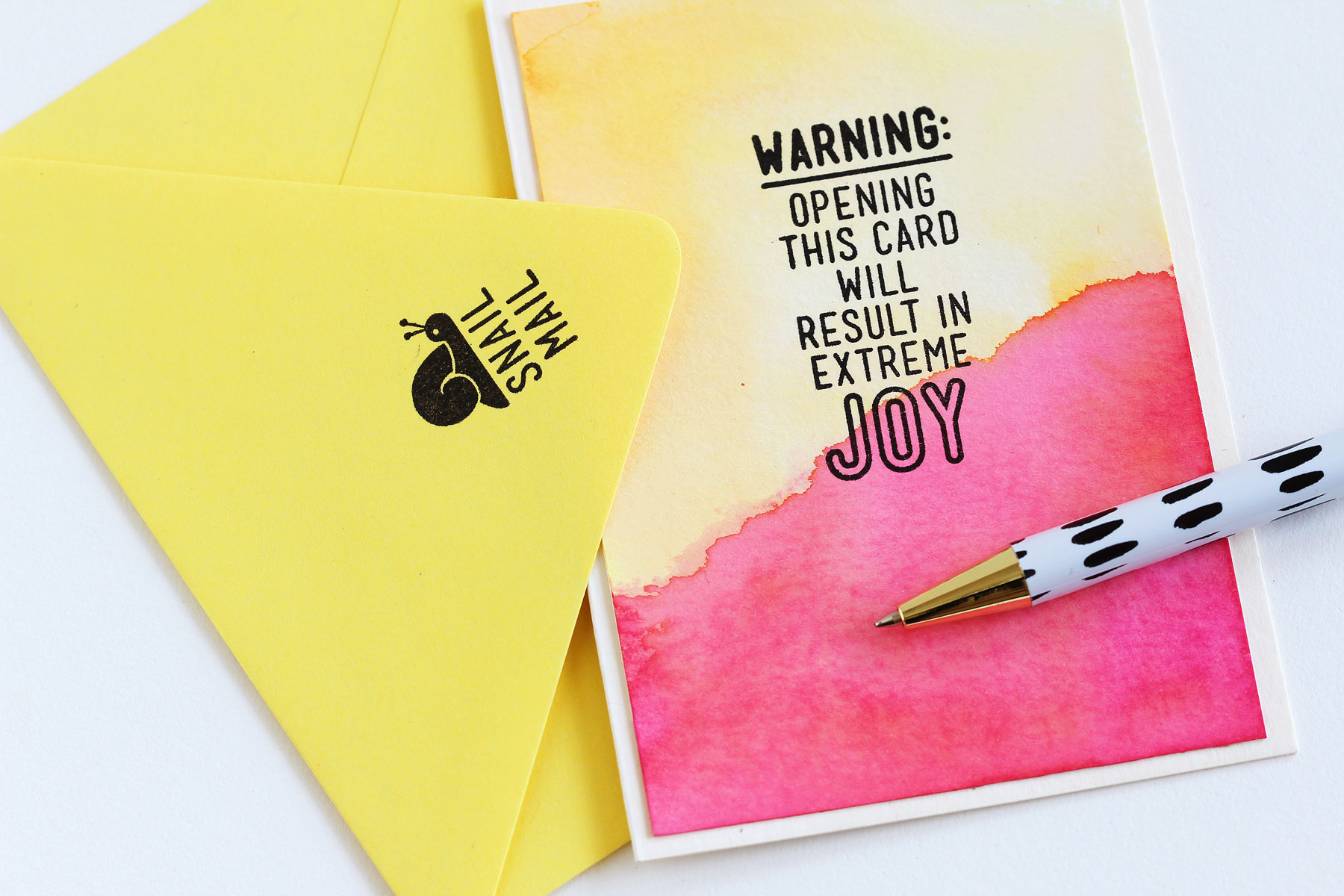 It really does give me extreme joy!
Now on to my next card…
Sassy Coffee
This little number features the Sassy Coffee Stamp Set: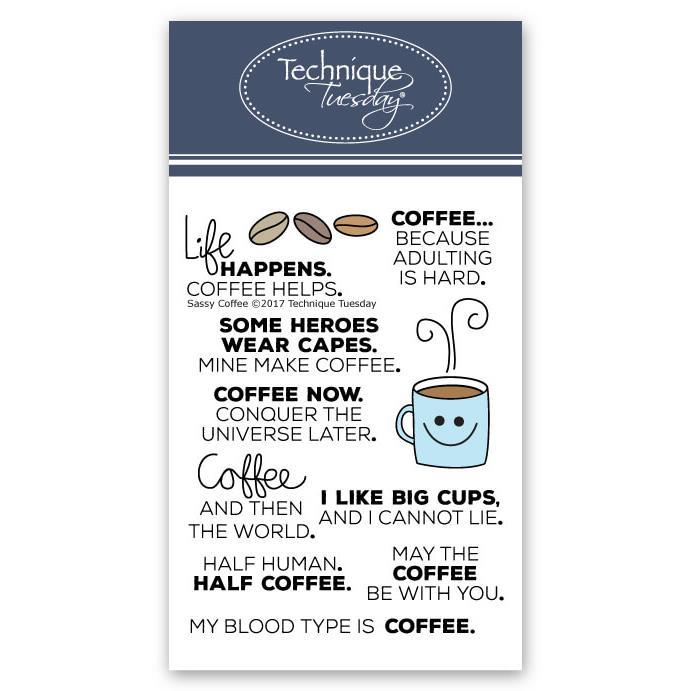 This card is totally inspired by that "Coffee now. Conquer the universe later." sentiment in the Sassy Coffee Stamp Set!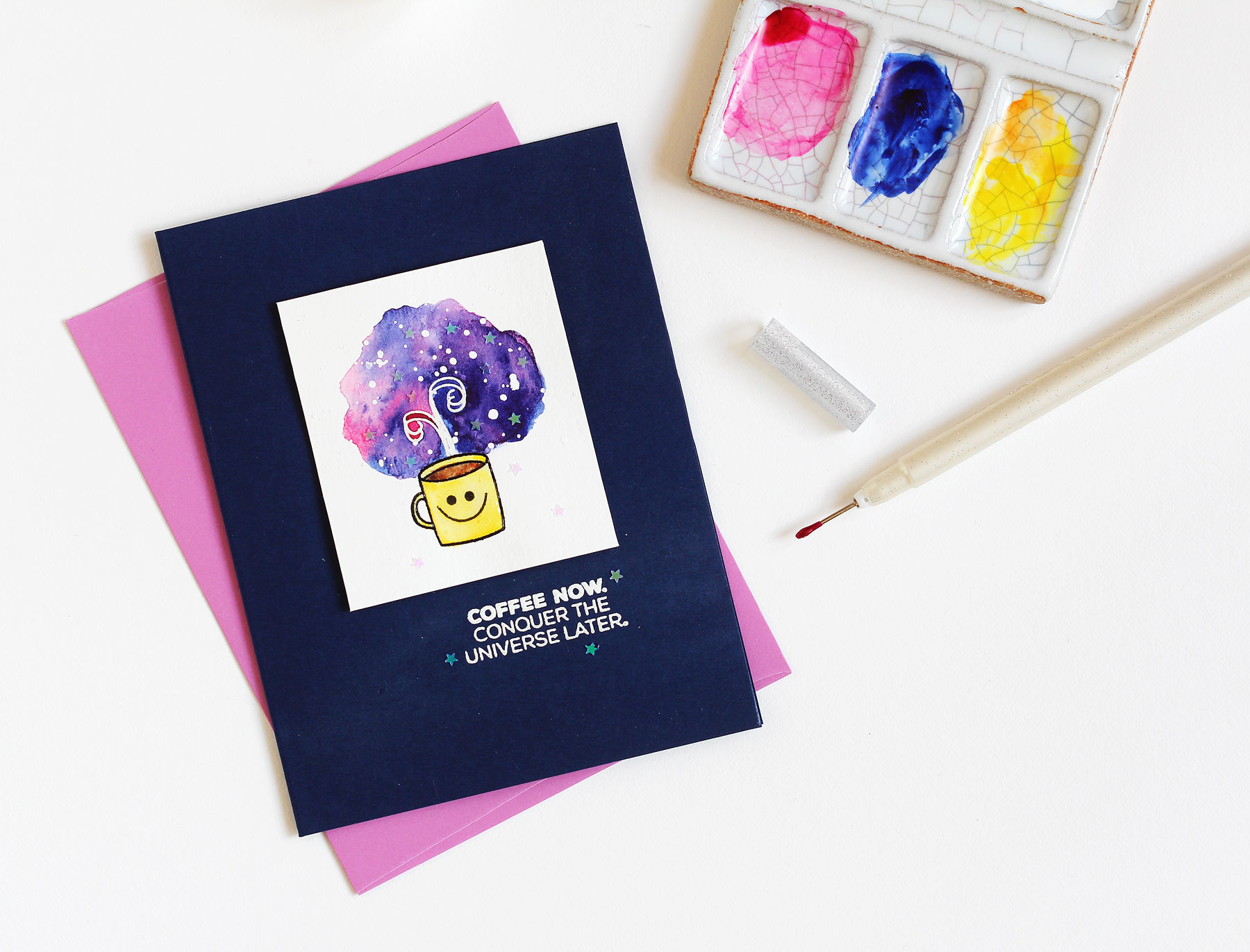 I put together a super quick IGTV video for ya on how I made this — click on the "view channel" button below or click HERE for the direct link. :)
So fun, right?
This card came together easy peasy — here's a recap from the video: I started off by doing a little "stamp surgery" to cut the steam from the mug so that I could stamp the mug in black and the steam in clear embossing ink, and then I heat embossed them in one swoop in clear.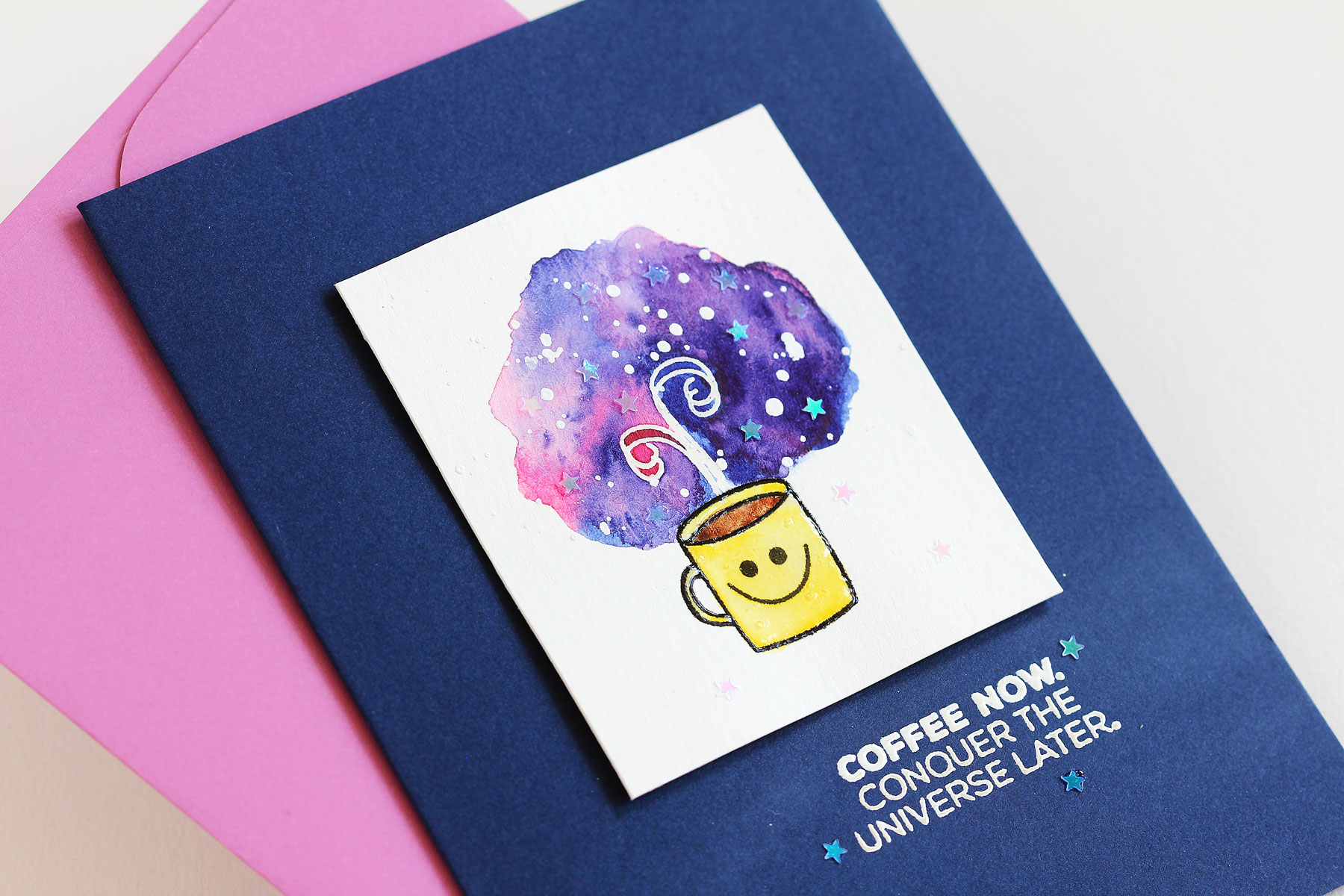 Then I made a super fast watercolor galaxy with indanthrone blue and a few touches of quinacridone rose and added some star sequins — of course you gotta have star sequins for this amiright? Just had to say that the jewel picker and this glue makes adding those teeny tiny stars a breeze — don't try this at home without them lol!
Pro tip: be sure to let the galaxy completely dry before coloring the mug, just in case there are any stray bits of color along the rim. Because the yellow of the mug + the purple background = gray and we want a happy smiley mug :)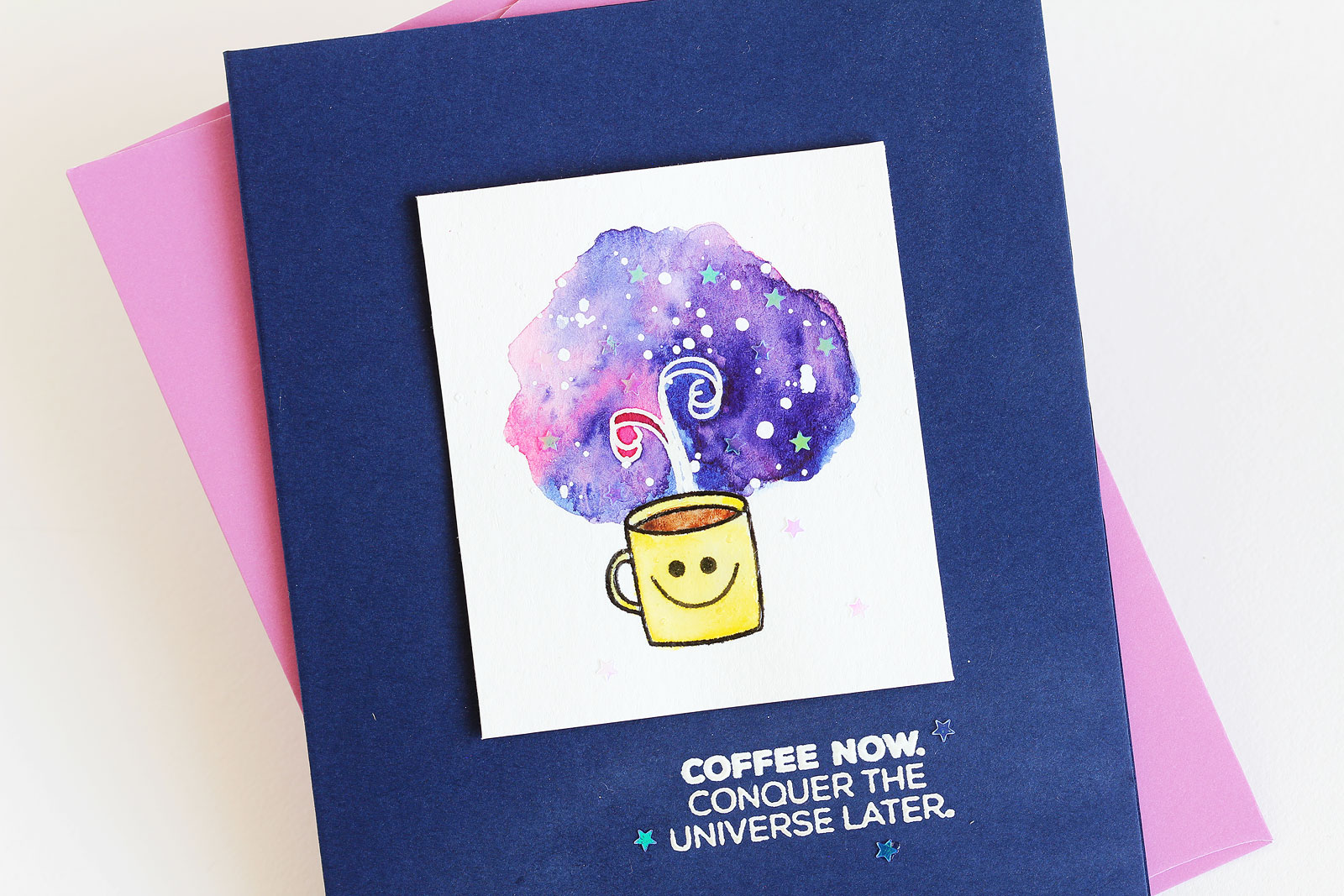 Check out this blog post for more indanthrone blue backgrounds + an IGTV video!
Supplies
Find the full Sassy Sentiments Stamps and Dies Collection right HERE at Technique Tuesday!
Here are the direct links for those stamps again:
You can also shop for and the rest of the supplies at Ellen Hutson — note that these are my affiliate links so if you make a purchase by clicking the link below I'll receive a small commission at no charge to you — thank you!
Thanks so much for joining me, and hope you have a sassy day! :)