I've been a little blue lately — indanthrone blue, that is! This color you all! It's just so good and perfect for fall + winter.
I love how it looks all on it's own, as in this mighty card, featuring the new Mondo Oak Leaf stamps and dies: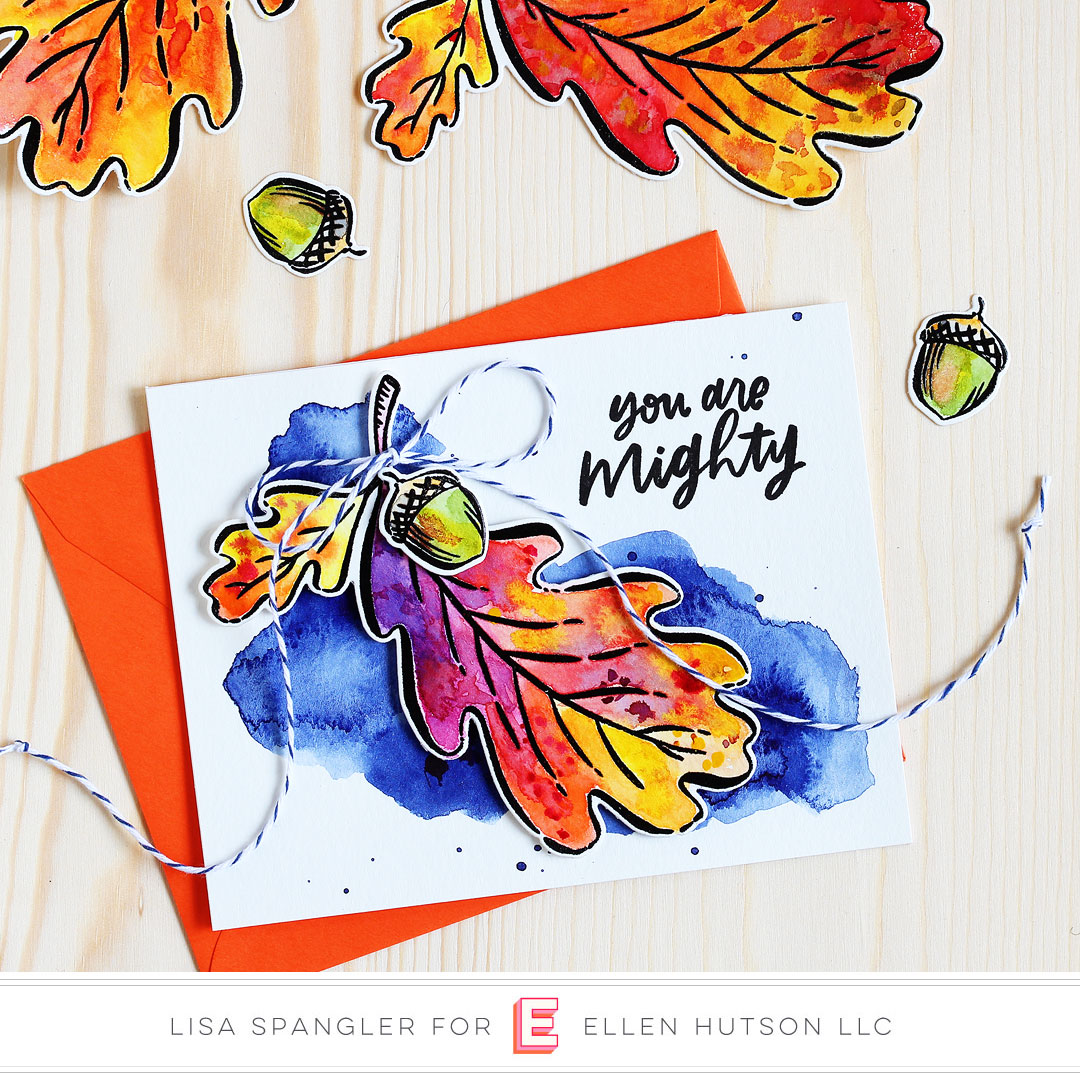 So pretty, amiright?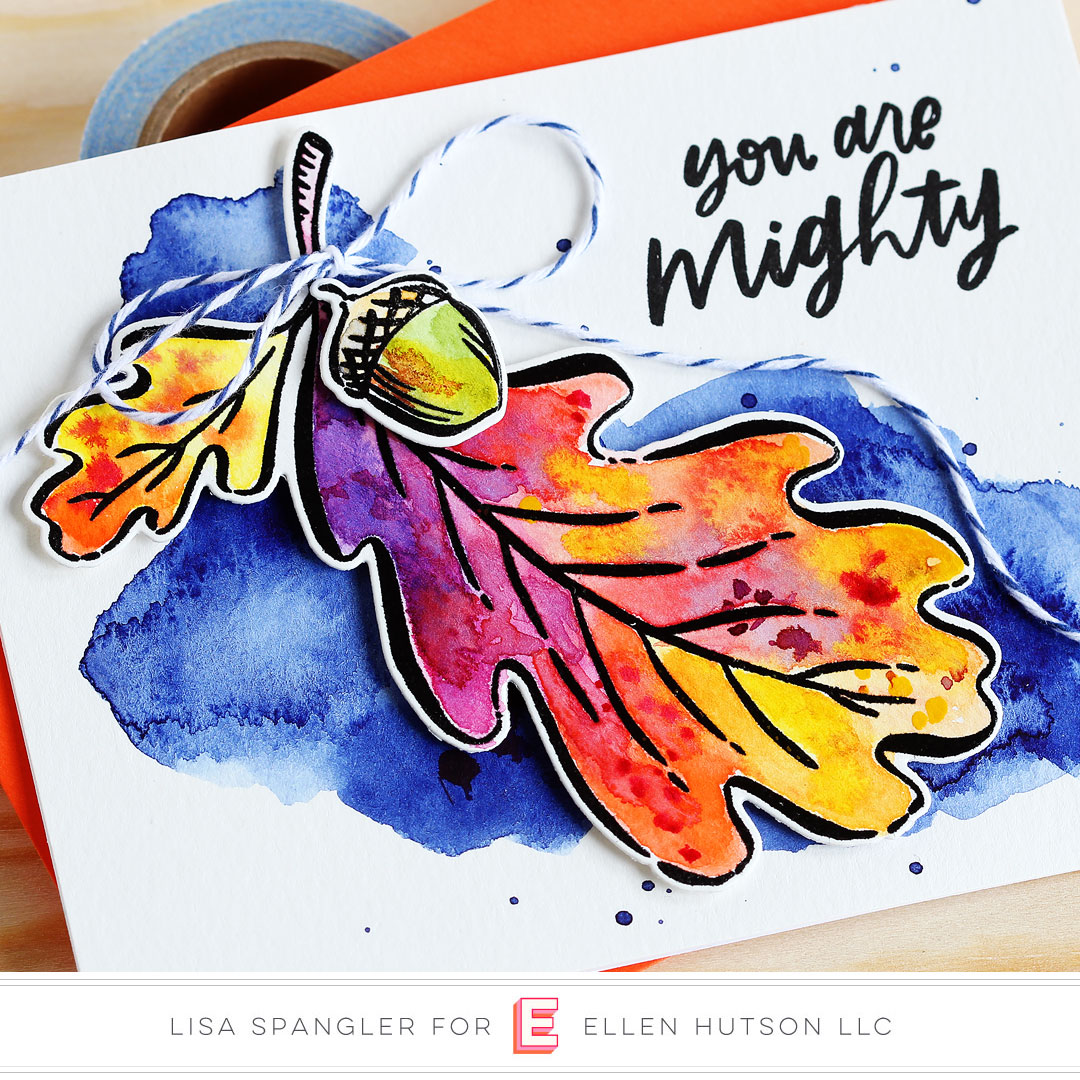 It makes the most beautiful swirls and shapes when you drop in plain water.
It makes the most gorgeous galaxies and backgrounds for the new Constellation Background die, shown here with the super cute Arctic Pals set!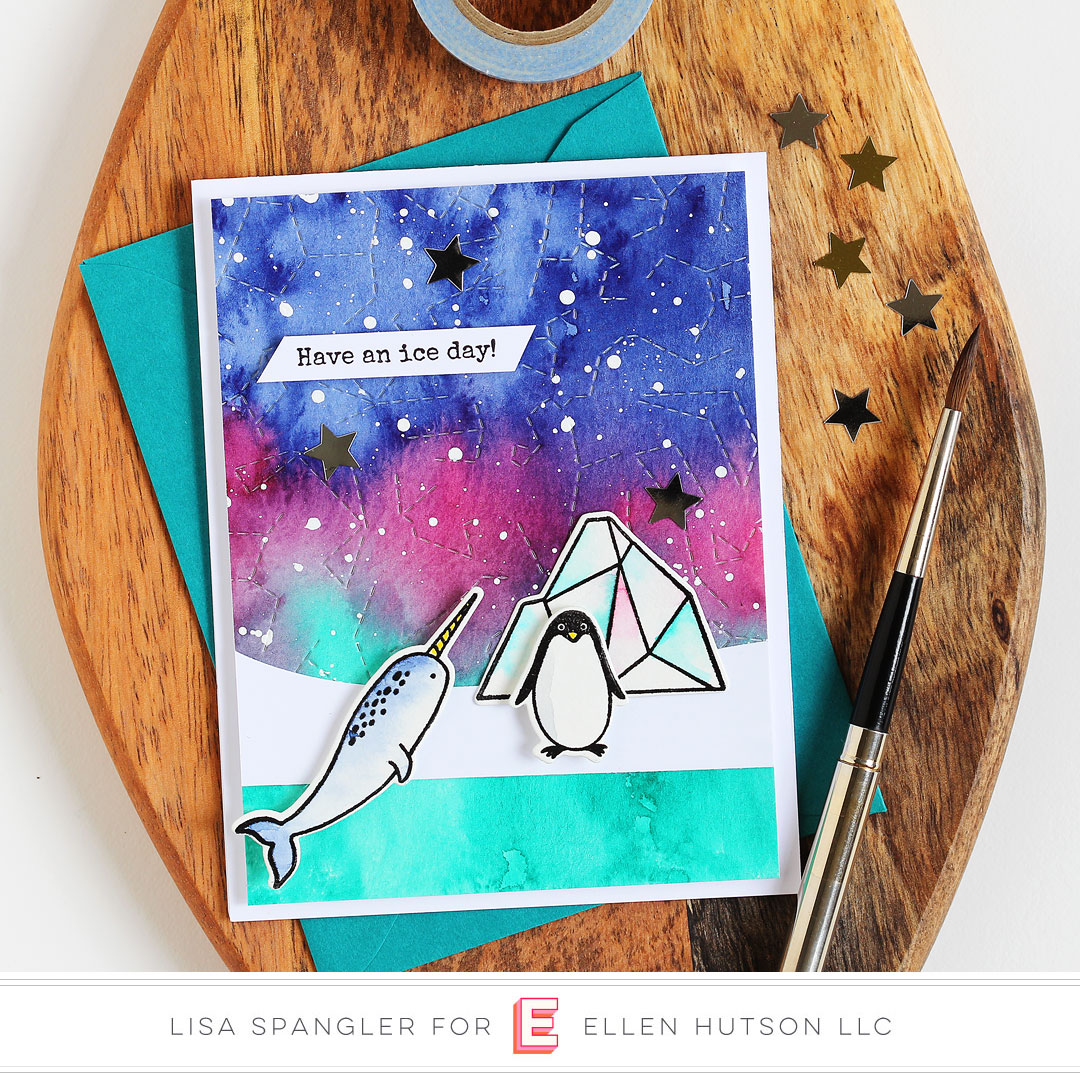 Love how it mixes to rich purples with quinacridone rose, too: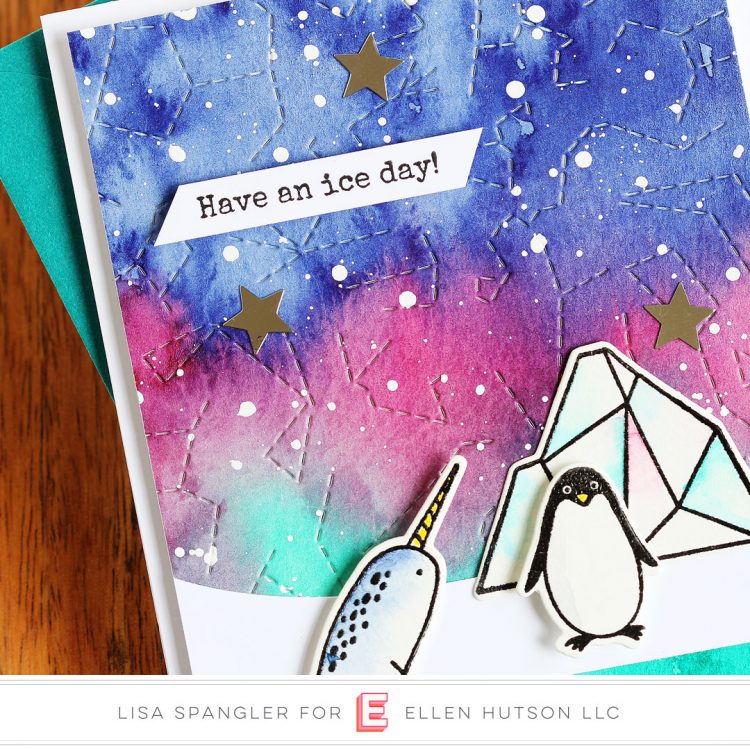 Those expressions on that narwal and penguin totally crack me!
Annnnd, I have a super quick video on igtv so you can see this blue in action! Click the "view channel" button to watch, or here's the link to igtv!
This is my second-ever igtv video of all time and I'd love any feedback you'd like to share! I did a voiceover in my first one and for this one I just did a timelapse and music. Which do you prefer? I'm kinda thinking that for really quick tip videos I'll just have music, and then for ones that are more involved I'll add a voiceover. Whatchathink? :)
Supplies
Note that these are my affiliate links so if you make a purchase by clicking the link below I'll receive a small commission at no charge to you — thank you!
Thanks so much for joining me and hope you have an n-ice day! LOL! And always remember — you ARE mighty. xoxo