Let it snow! Let it snow! Let it snow! That's what I was singing the whole time I was working on these tags for Day 8 of Ellen's 12 Tags of Christmas!
What's the best part about snow? (Besides how beautiful it is? Yeah I'm one of THOSE people!) Anyhow the best part? Snowball fights!! So I was on a pom pom kick after yesterday's cool yule tags and had to add some snowballs to these!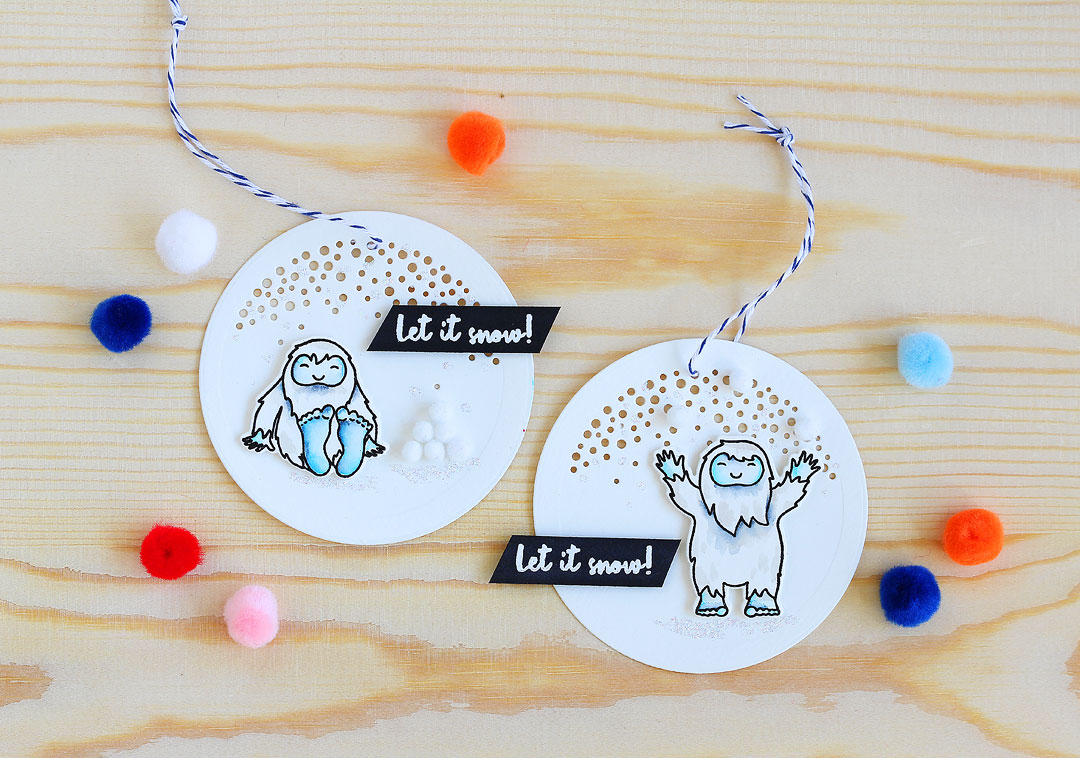 That lil 'squatch on the left has a whole pile of 'em ready to go, while the one on the right is juggling them, ha! I grounded both of them with some clear glitter glue.
Had to give a shoutout to the WOW bright opaque white embossing powder on black cardstock — this really is the brightest white I've ever found!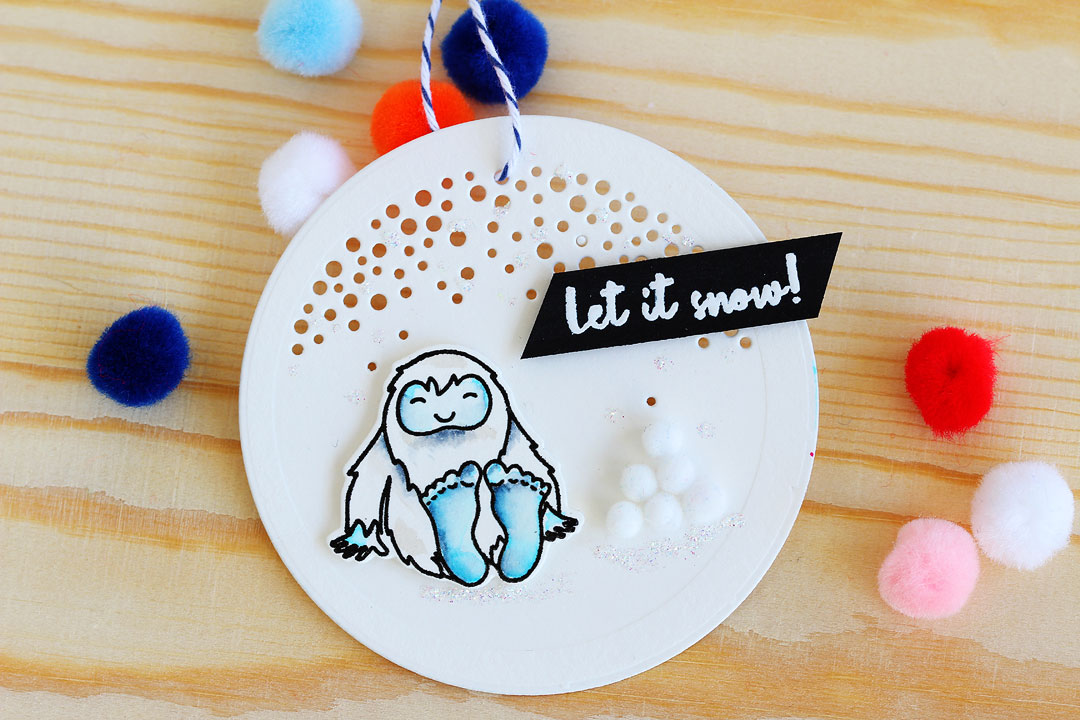 And then! The Alpine snowfall makes the perfect backdrop for these, amiright? Note that this die only cuts the snow, so you'll need a circle die to cut out the circle, such as the one in the coordinating Alpine Windows set.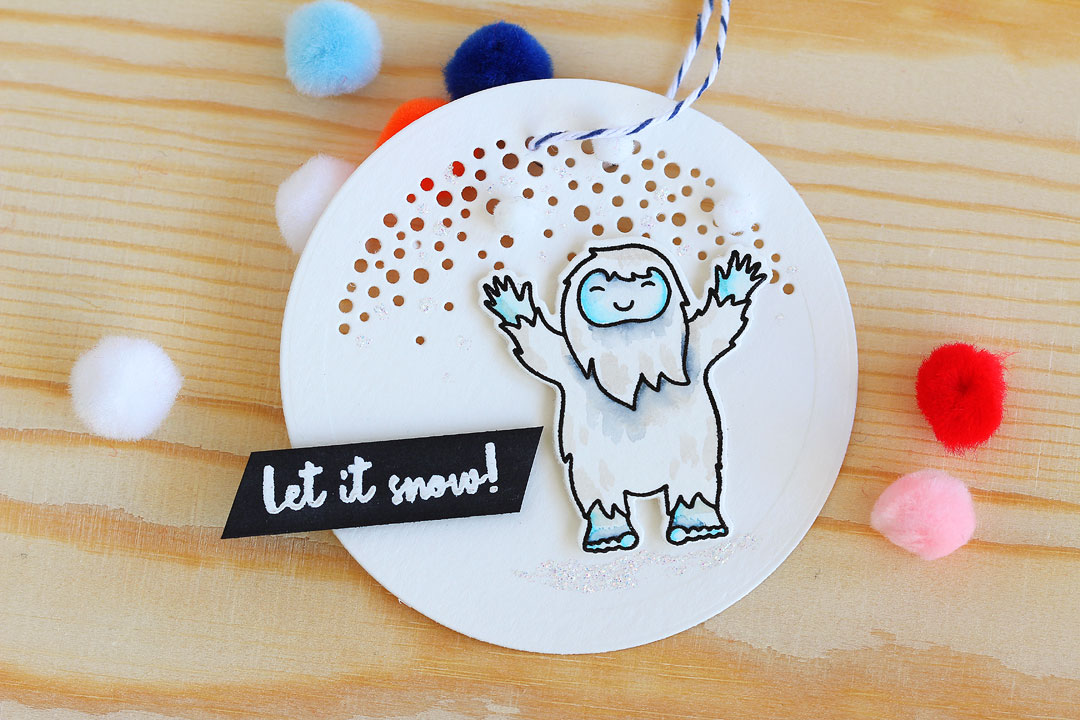 Some quick coloring with Zig clean color markers in warm gray, cool gray, light blue on their hands and faces and blue grey is all ya need, so these take no time at all! Pro tip: use that blue gray sparingly, like along the shadow of their beards and behind their toes. :)
IN CASE YOU MISSED THEM
Find my previous day's tags here:
And don't forget, we've got PRIZES! Yeah!
There's a $25 gift card up for grabs! Just leave comments on the participating blogs from now through December 16th and you'll be automatically entered to win! Yeah!
Play along with us and you could win $150 gift card!!! Link up your creations right HERE on the Ellen Hutson blog.
Find all the deets plus participating artists HERE!
Supplies
Note that these are my affiliate links so if you make a purchase by clicking the link below I'll receive a small commission at no charge to you — thank you!
Thanks so much for joining me, and if you have any SNOW ya don't want send it my way!! xo