What a week, right? I think it's time to get crafty and stamp.all.the.things — who's with me?!
Nothing quite sparks me like NEW stamps to play with, and Ellen Hutson has you covered with a stamp sale!

Yep, you read that right, get 20% off stamps with code luvstamps now through the 15th! YAY!
And that's not all! I've got a post for you over on the Ellen Hutson blog today featuring the new Clever Sausage stamps and the 2-in-1 box die! Here's a lil peek: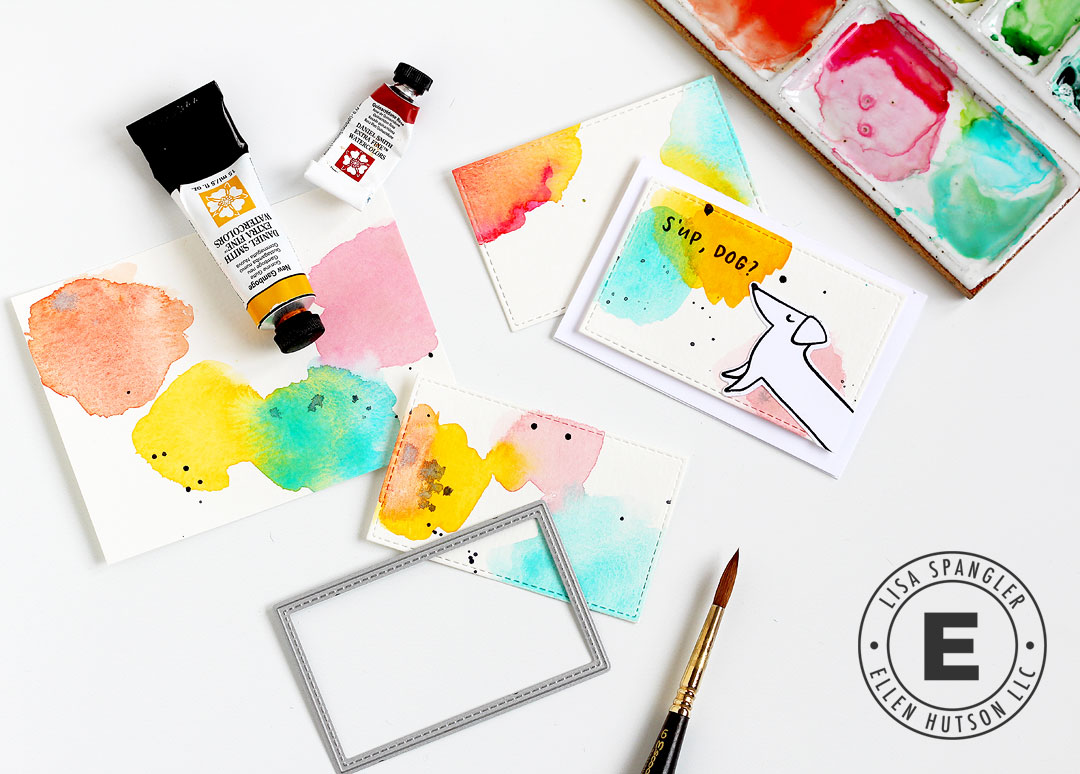 Join me over there for more! And hope you have time to take a break from it all this weekend. Mondo air hugs to all!
Supplies
Note that these are my affiliate links so if you make a purchase by clicking the link below I'll receive a small commission at no charge to you — thank you!
Click HERE for the stamp sale! (Don't forget to use code luvstamps to get your 20% off!)
I've listed just a few of my favorites below — some of these are brand spankin' new and others are old faves! You're welcome :)