Hey there! Hope you all are having as good a weekend as you can with everything that's going on. I've been trying to avoid the news and gettin' crafty to try and stay sane — and it really helps!
Today I've got two fun cards in celebration of my friends at Flora & Fauna's 3rd birthday. YAY!
Both cards use one of my favorite sets of all times — the Llama Garden — but I challenged myself to make the cards without using the llamas! I know hahaha!
Check 'em out:
One note — these photos aren't up to my standards since it's been raining off and on like crazy here — J says I'm too picky but I bet you know what I mean amiright? Anyhow here's a few notes and closeup pics of each one!
Anyhoo first off let's talk about that Happy Birthday card! I made this one for J's grandma — she's turning 92 on April 3rd. We've been worried about her as she still lives by herself but J's mom lives nearby so she's been helping her. We live in Texas and she's in Ohio so we just talk on the phone and she seems like she's doing as well as can be expected.
I colored this one with watercolors first and then added some details with colored pencils — love the look this gives!
Then I added used the new a rectangle frame to add a bit of interest and some sequins and that was that!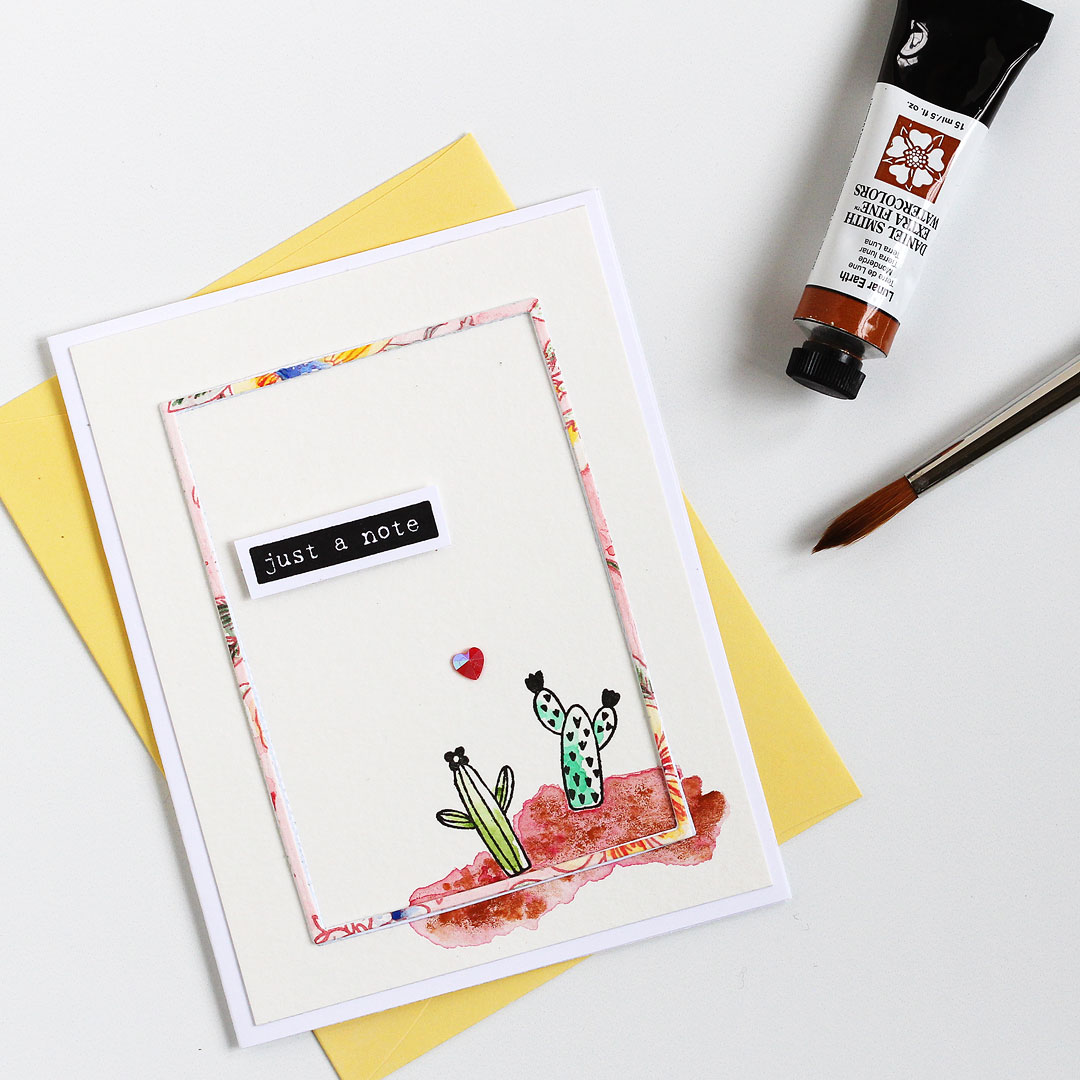 Then I had to make a card for J — we both work from home so we're used to being together a bunch — but it's different when there's a shelter-in-place order, kwim? So I wanted to make him a card to show him how much I love him.
If you know me then you know how I love all things cacti — and that Llama Garden set has these two fun guys in addition to the llamas and the flowers!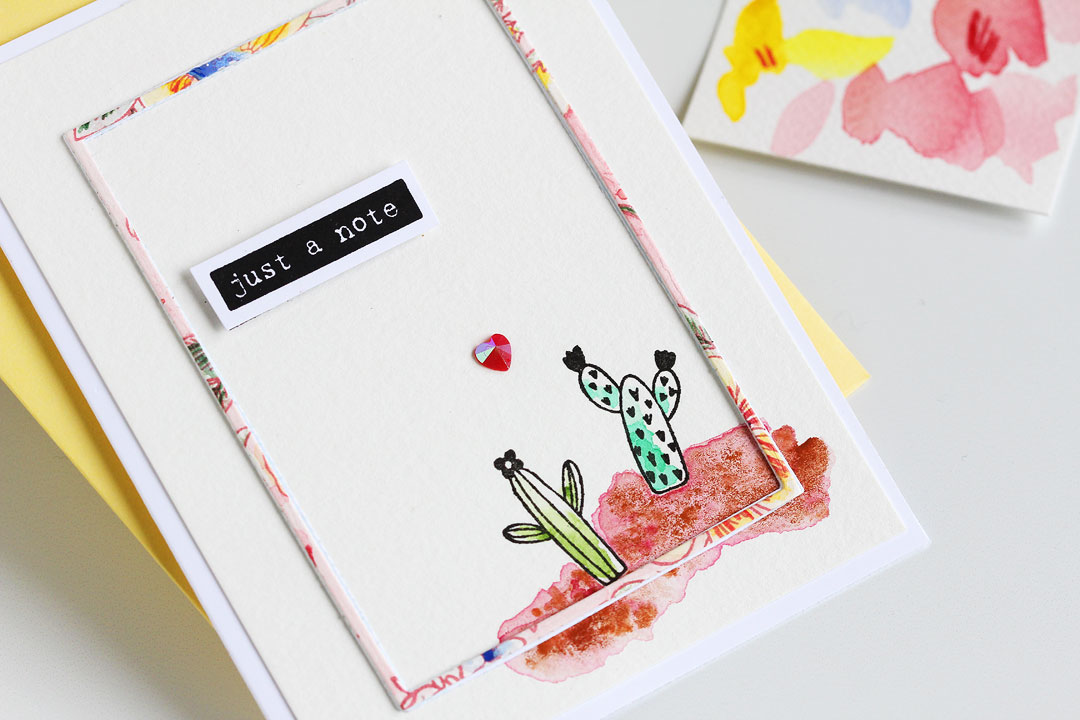 I just had to use the die cut frame from the first one on here — I layered it to 2 pieces of die cut white cardstock to give it even more dimension.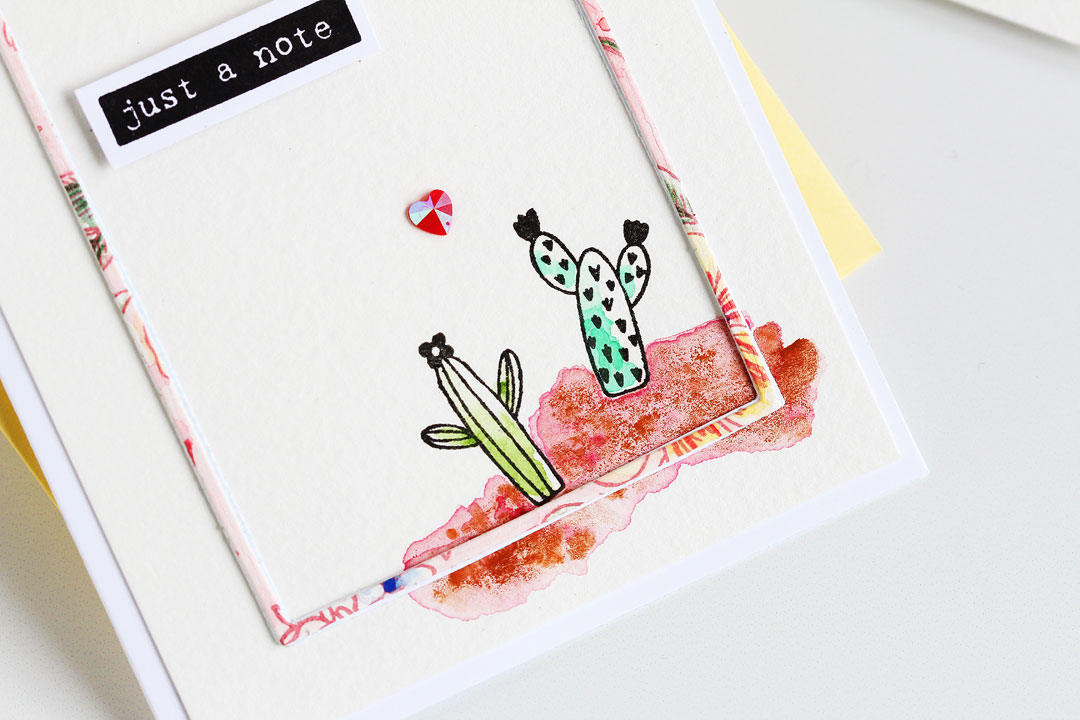 Check out that granulation in the "sand" — that was made with a mix of Daniel Smith lunar earth and quin rose! Then I finished it off with a lil heart. (I added a few heart options for ya in the supply list because these are old and might be goin' out of stock soon!
Supplies
First off, a quick note: Flora & Fauna has a big sale going on —20% off Mar 19-23 with code birthday3 — YAY!
You can find the Llama Garden set right HERE in the Flora & Fauna clear shop!
Here are the rest of the supplies from over at Ellen Hutson — these are my affiliate links so if you make a purchase by clicking a link I'll receive a small commission at no charge to you — thank you!
Stay well, friends! And happy 3rd birthday Flora & Fauna clear!
Sending virtual hugs to all! — Lisa