Hi there and welcome to my stop on the Ellen Hutson/Catherine Pooler blog hop! I'm so glad you're here!
We're all doing our best to roll with it these days, right? Right. So I just had to use the new Catherine Pooler Let the Good Times Roll set on my card. I'm sending this card to a friend who loves purple — and I LOVE how she rolls!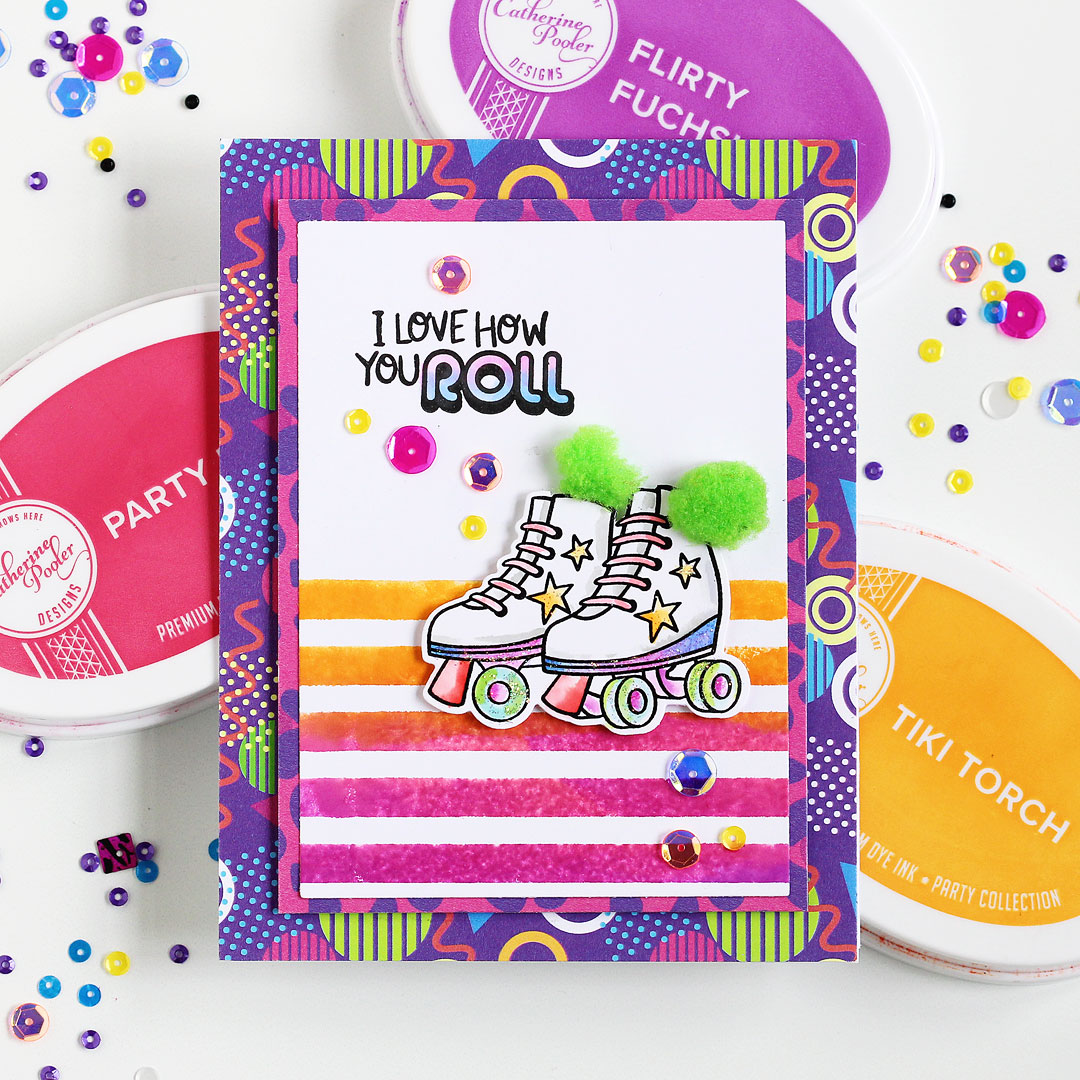 I kept this card on the simple side since I have so many different elements on there. I started with a base of this groovy patterned paper — I always love the detail that pattern paper brings to a card and this is no exception!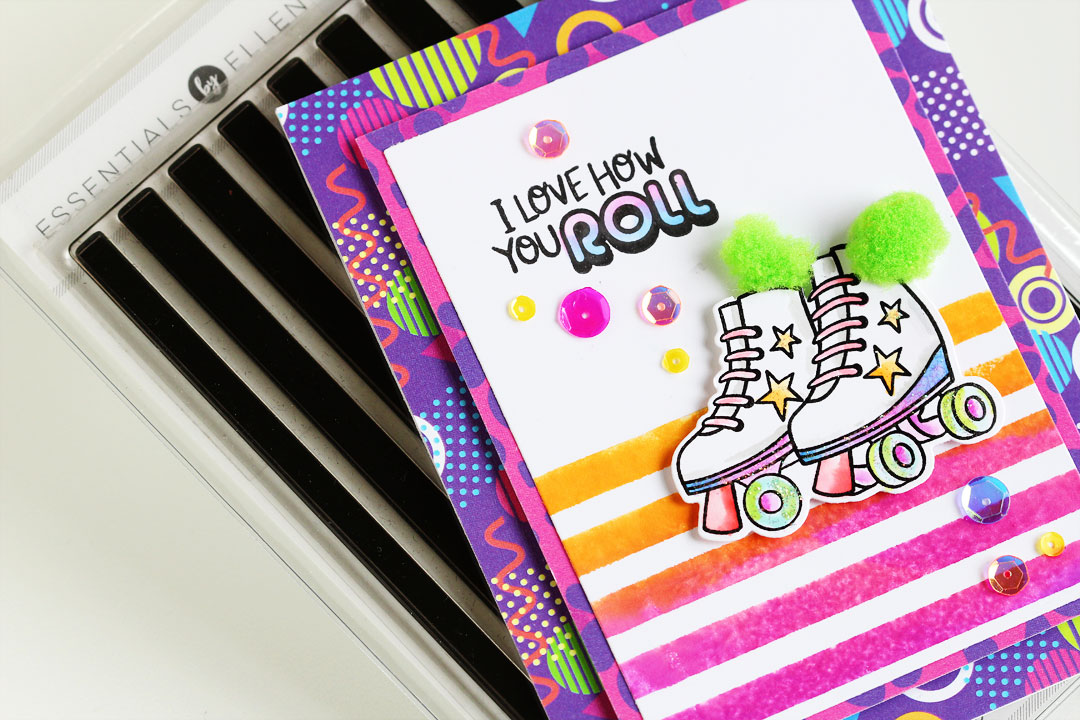 Next I made a "ground" for the skates with the new striped background stamp. I just partially inked it with tiki torch, party dress and flirty fuchsia inks, misted it with water and then I "stamped" it by keeping it on the carrier sheet face up on my desk and then pressing the paper to it.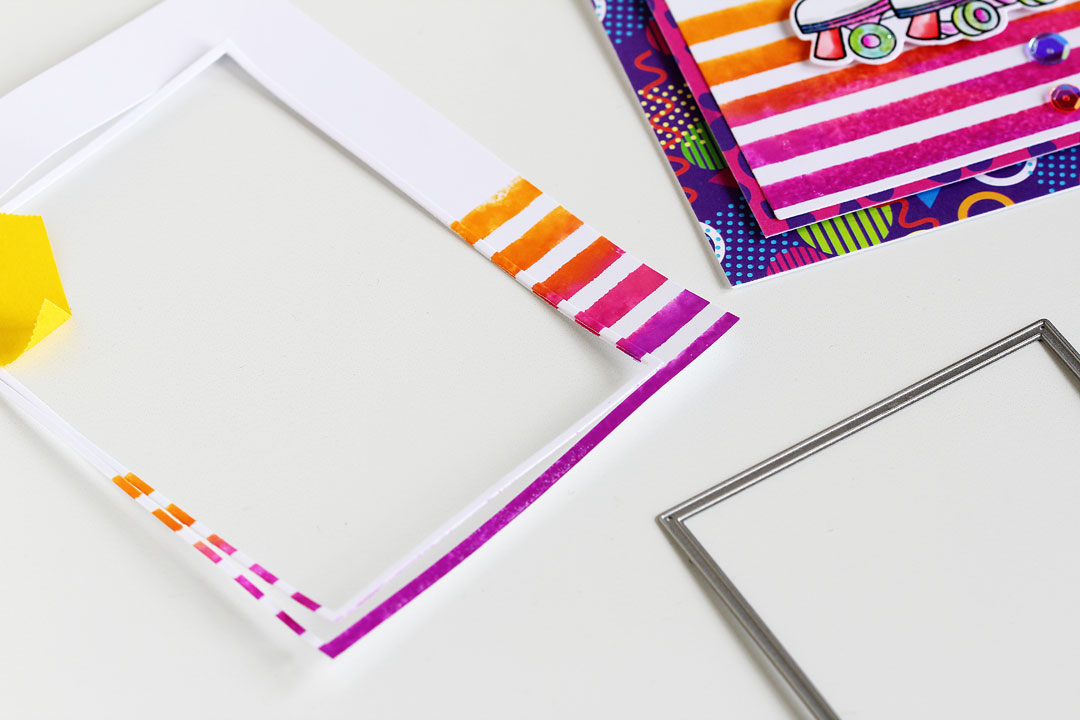 It came out a little crooked — doh! — and that really bugged me. What to do, what to do? I thought about scrapping it and starting over, but then I had an "ah ha!" moment and grabbed my essential rectangle dies and cut it out — problem solved! Woo!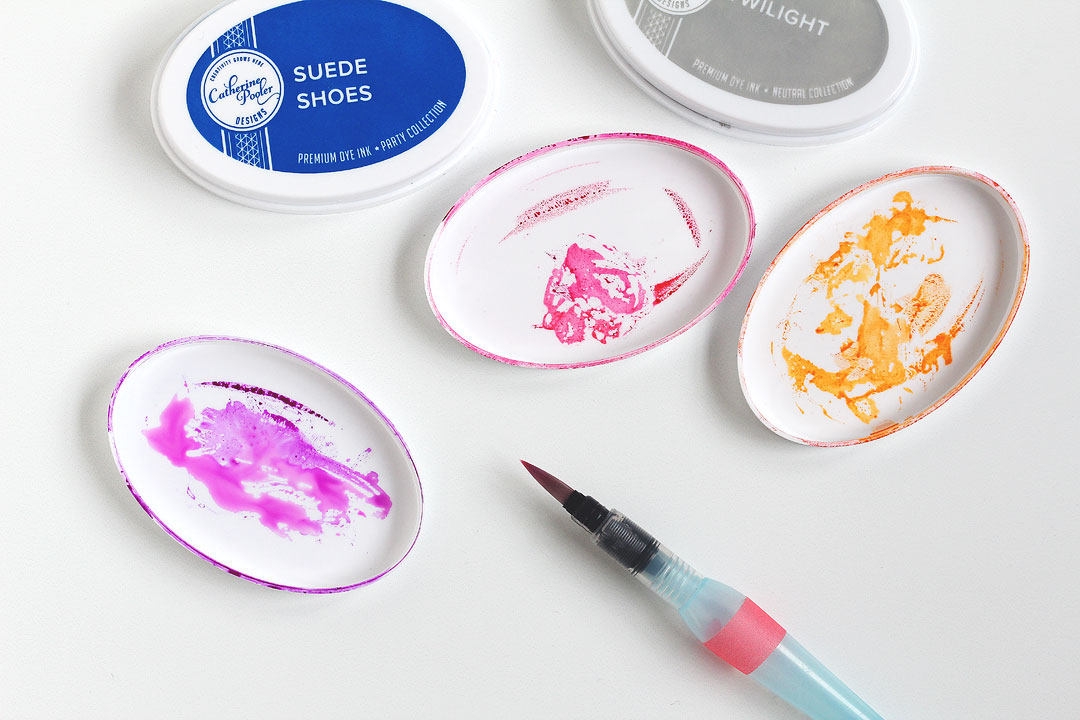 Next I used a waterbrush and CP inks to color in the skates — I like using a waterbrush when I'm working on regular cardstock so that I don't pill the paper or get too much water on it but a regular brush will do ya just fine if you're careful.
Another little trick — just tap the edge of your ink pad in the lid and grab a waterbrush and color away! No fuss and no muss. :)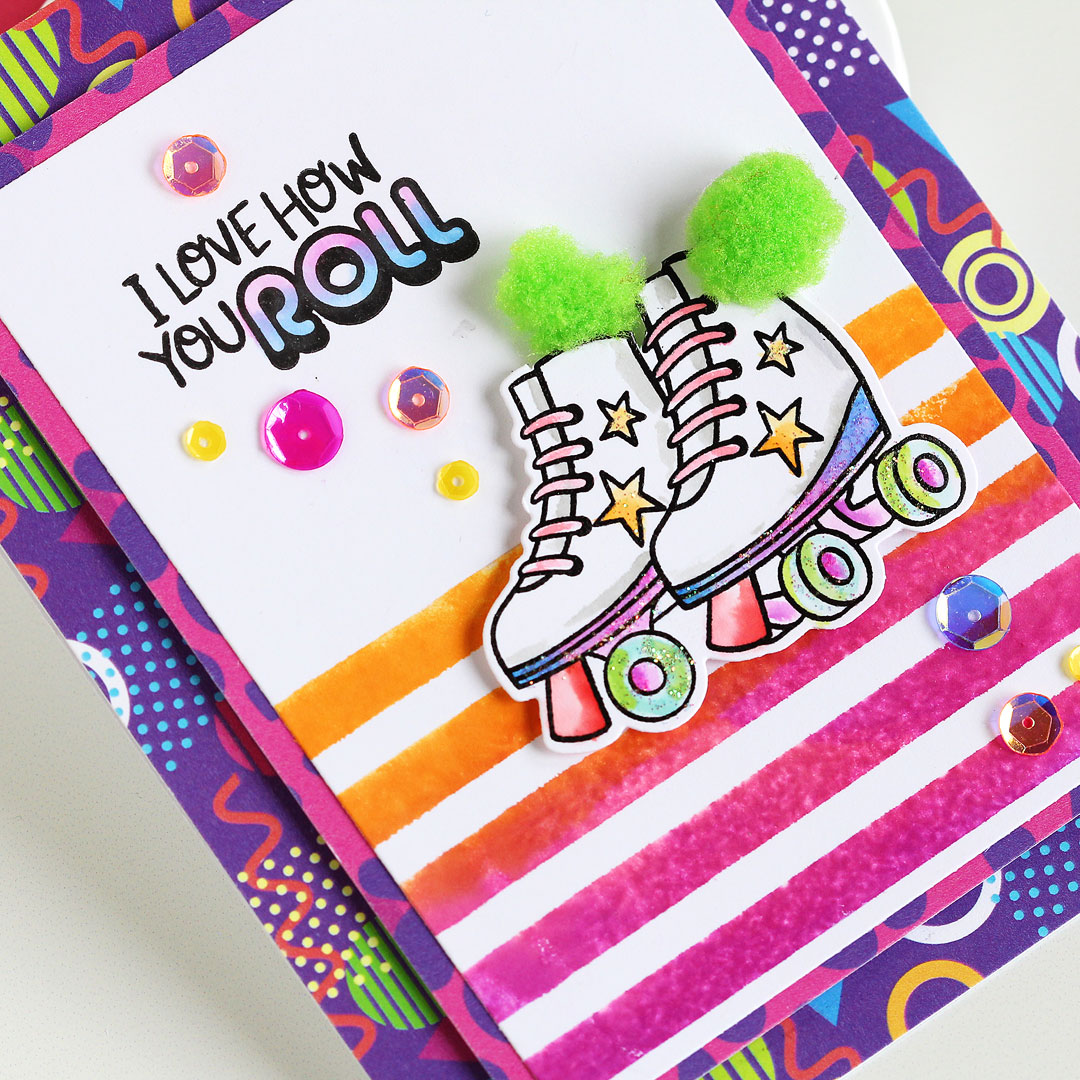 I finished off the card with these awesome coordinating Catherine Pooler sequins, some glitter, and these adorable pom-poms! Another little tip for ya: I cut one in half so it wouldn't be as bulky.
Any excuse to add poms to a card, whosewithme?
Now then, how about a giveaway!!
Giveaway!
One lucky random commenter will win $25 to the EH shop! To enter for a chance to win, make sure to leave comments at each stop along the hop. Comment before Sunday, March 29th at 11:59pm PDT. Winner will be notified by email. Good luck!
Hop On!
I'm the last stop on the hop — so congratulations! You made it to the end! Woo!
Here's the full list in case you're just joining in the fun:
Supplies
Find the full release in the Catherine Pooler shop right HERE!
I've listed these supplies over at Ellen Hutson as well — note that the EH links are my affiliate links so if you make a purchase by clicking the link below I'll receive a small commission at no charge to you — thank you!