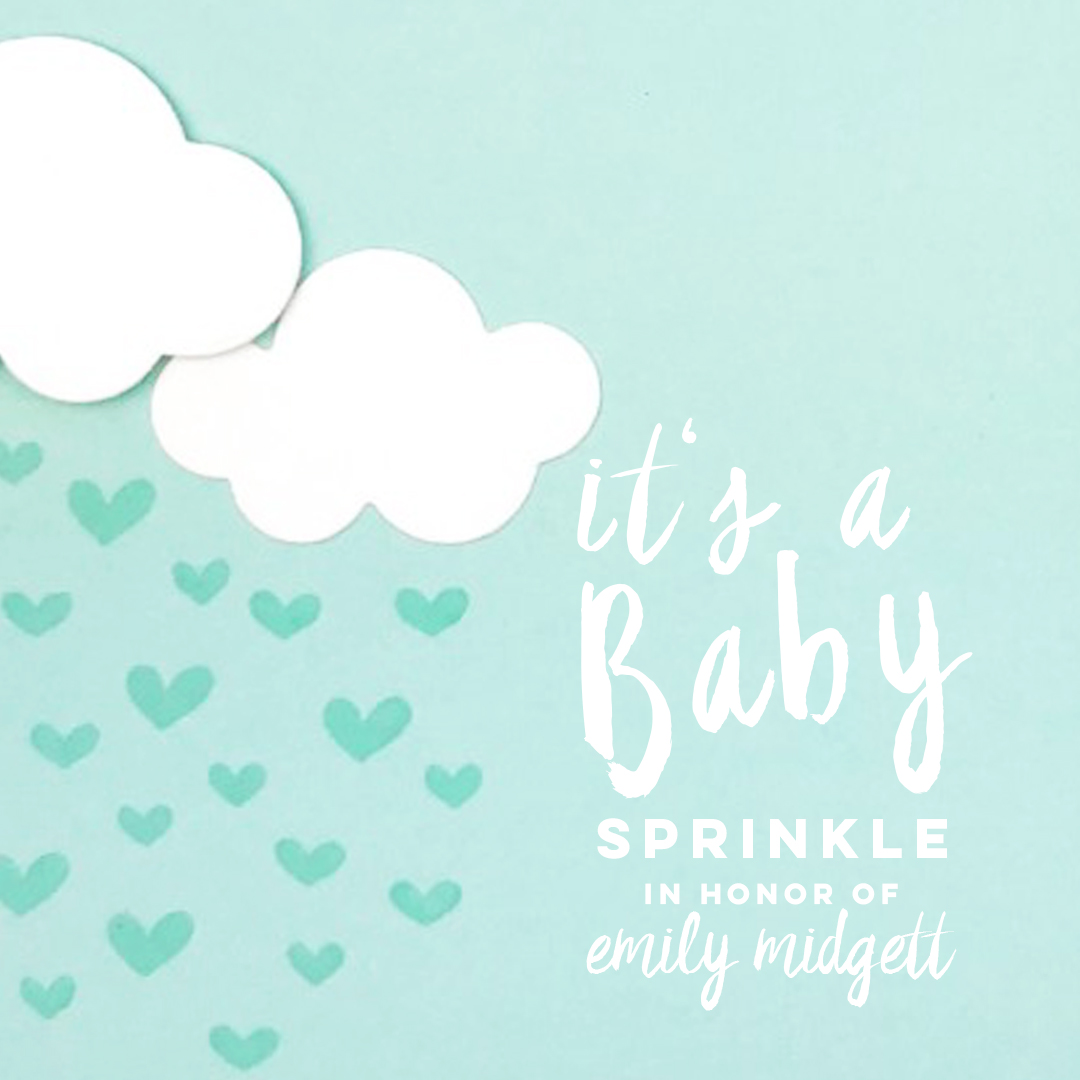 Today my Ellen Hutson teamies and I are throwing a sprinkle shower for our amazing teammate Emily, and you're invited to join in the party! Yay! Mondo congratulations to you my friend! Check out the rest of the cards HERE!
She's having twin boys (!!) and I wanted to make her a fun card to mark this special occasion. I actually had a dream about this one — do you ever do that?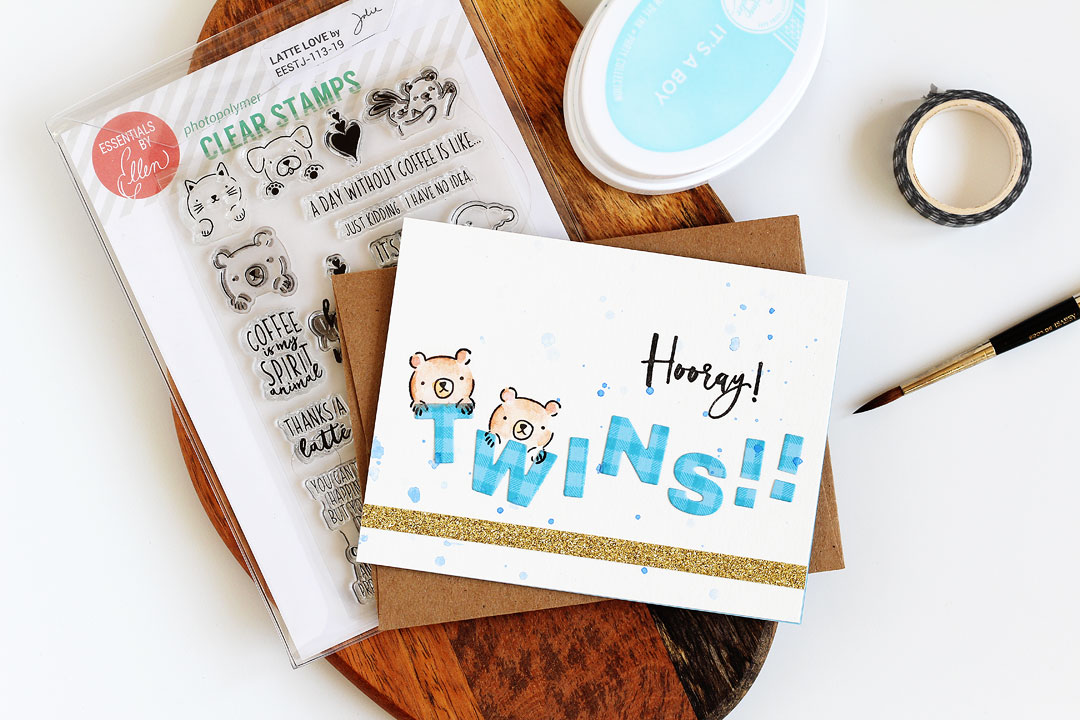 In my dream I used those adorable bears from the latte love set (meant to decorate a cappuccino!) and perched 'em on top of the block letters — and when I tried it in real life it turned out just as I imagined! Happy dance!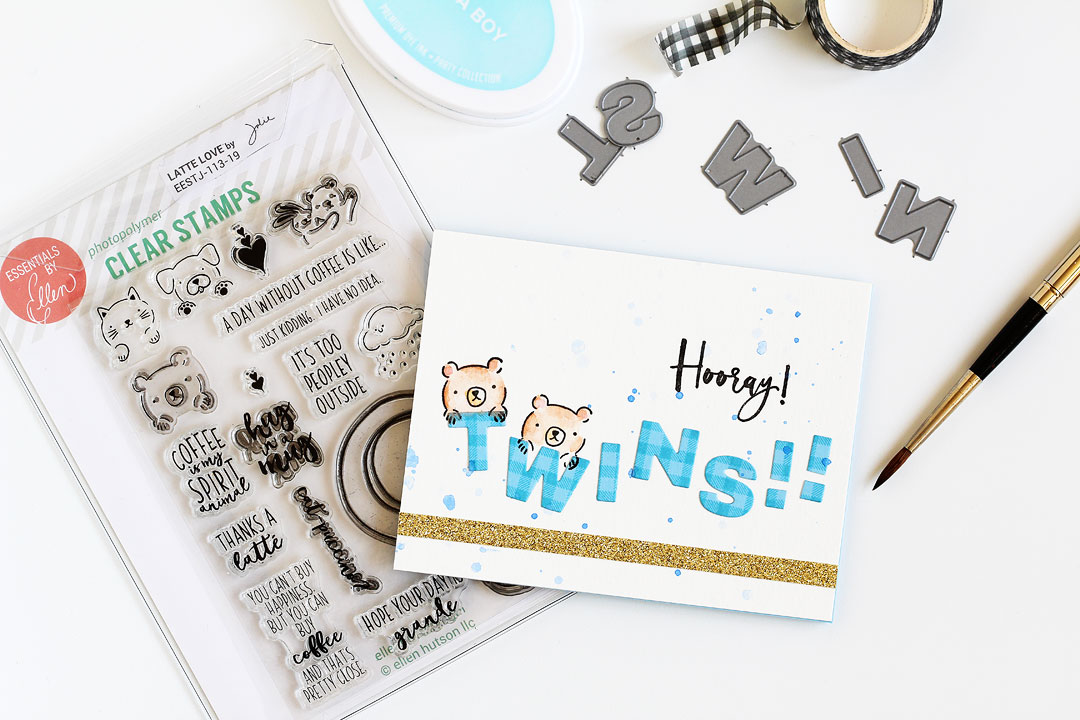 I gave the letters a little detailing by stamping some blue cardstock with it's a boy (what else!?!) and some gingham from the plaid maker set.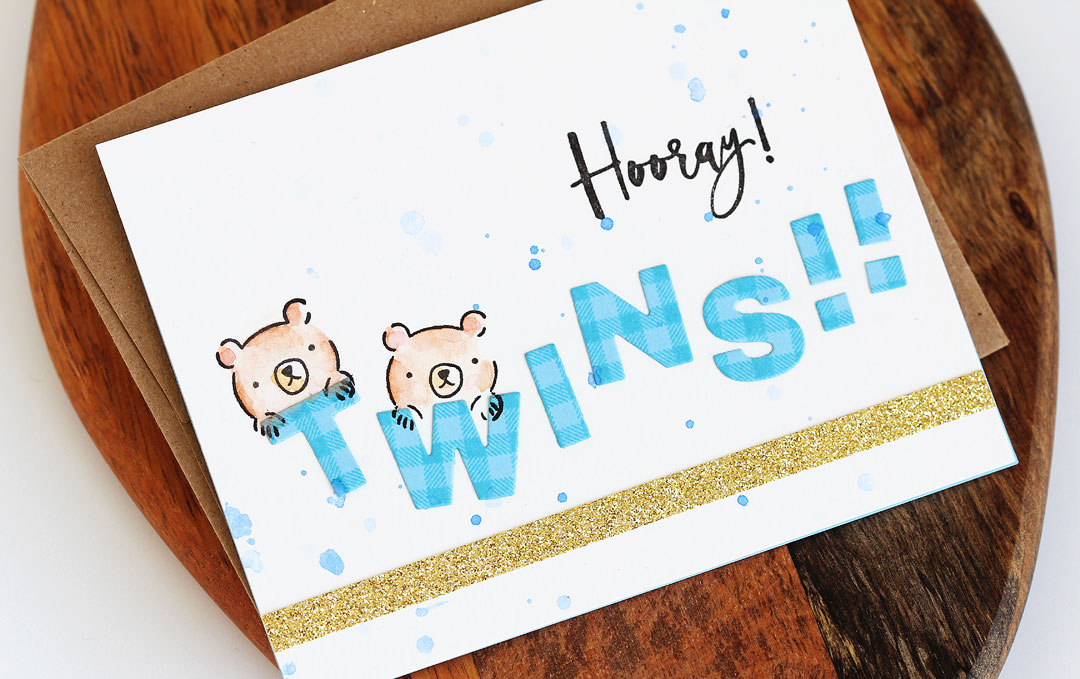 I added a little detail with watercolors and then I had the idea to make a couple extra I's and cut them apart to make exclamation marks!!! If you know me you know I love me some exclamation marks! Full confession: I usually have to go through my blog posts and take some out LOL! (But I left them in this post ha!)
Don't you love it when a card comes together? :)
Supplies
Note: These are my affliliate links so if you make a purchase by clicking on a link I'll receive a small commission at no charge to you — thank you! Also, Ellen had to close the warehouse due to the virus, but the online store is still open and you can place orders — however they can't be shipped. Currently she expects the warehouse could reopen April 8th but it's uncertain.
Congratulations again, Emily! So happy for you! xoxo
Hope you all are staying safe out there! — Lisa