Hi all! I've been guest designing for Concord & 9th this month along with Sue and Becky — I'm so sad that the month is coming to an end — cannot believe it's almost July! How did THAT happen?!? We've been featuring a different set from the June release each Friday, and this week it's the Butterfly Love Turnabout set. (Check out my Sweet Strawberries, Rooting for You and Butterfly Pop-up features if ya missed them.)
This was my first time using one of Concord & 9th "turnabout" stamps — these are so cool you all! Just genius! It's super easy to do, just watch Angie's video HERE for the how-to. As usual once I got started I just couldn't stop — so I've got TWO cards to share. Let's get to it!
Cutout + Colored Pencils
Turnabout stamps let you easily stamp in 4 different ink colors, and I had the new Urban Oasis set of 4 inks from Catherine Pooler waiting in the wings — yeah, pun intended — so I had to give them a try and I have to say love how it turned out — I'm on a roll with the puns here, lol!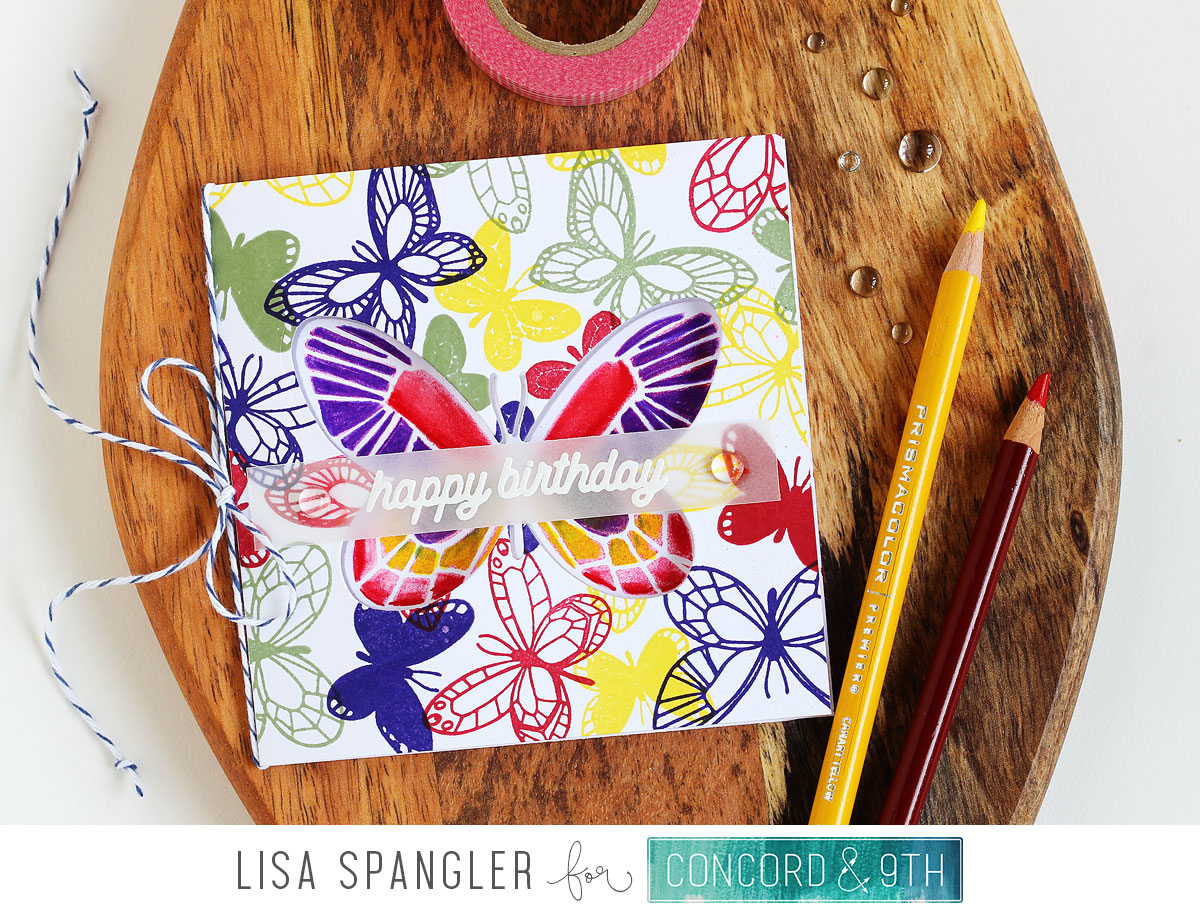 Urban Oasis includes lemongrass (yellow), queen for a day (purple), sage (green) and rouge (red). I wouldn't have thought to put these colors on my own — that's just one of the things I love about ink bundles, all the work is done for you!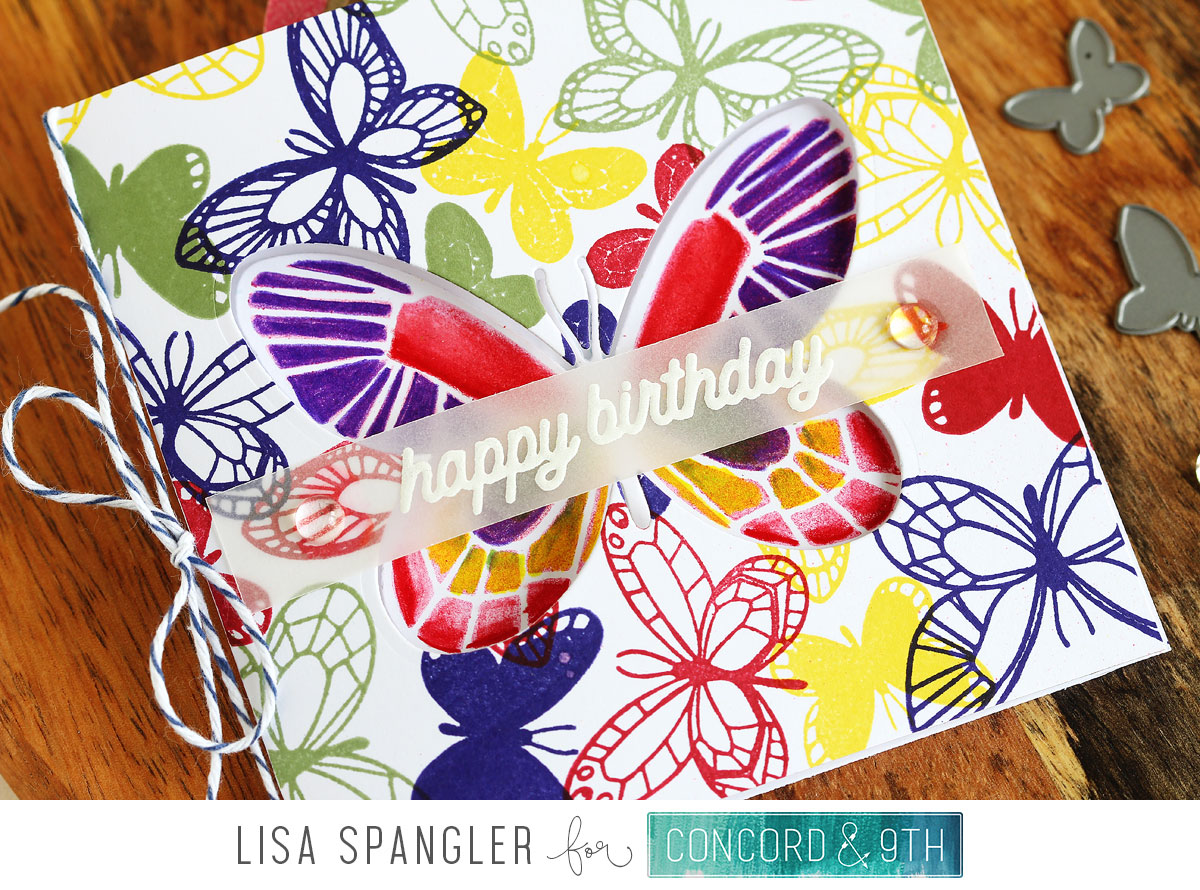 Then I just HAD to make a window for the butterfly to peek out of, so I used the Butterfly Love dies to cut one. And then! I decided to bust out my colored pencils and have some fun! So I stamped the large butterfly once on scrap paper with rouge ink, and then without reinking in stamped on on white cardstock — then I colored away.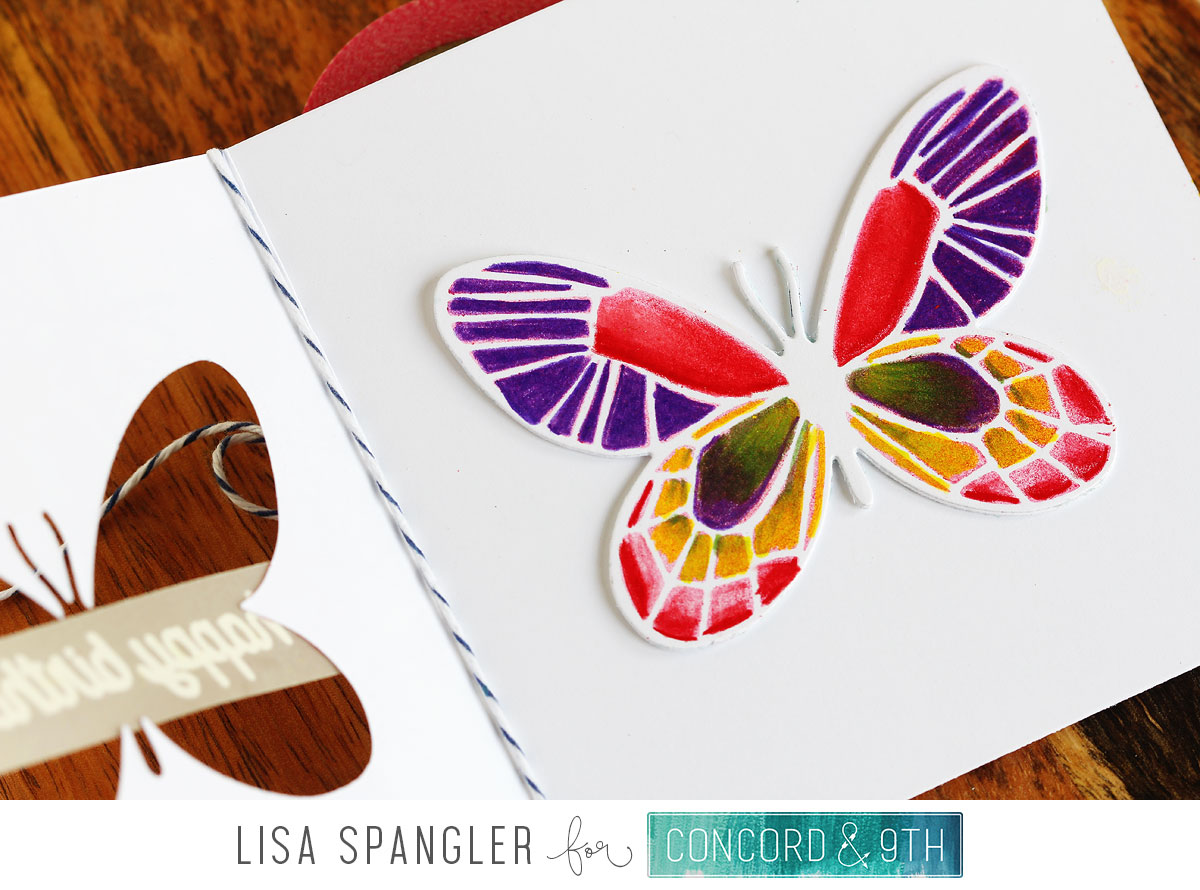 Here's a closer look so that you can see it better. Love the look this gives!
I finished off the card by stamping the "happy birthday" sentiment on vellum and then I white heat embossed it. I hid the glue with these crystal droplets, tied on some twine, and that was that!
Now on to the next card…
Glitter!
I've got a second dose of Butterfly Love Turnabout stamps coming atcha — here she is: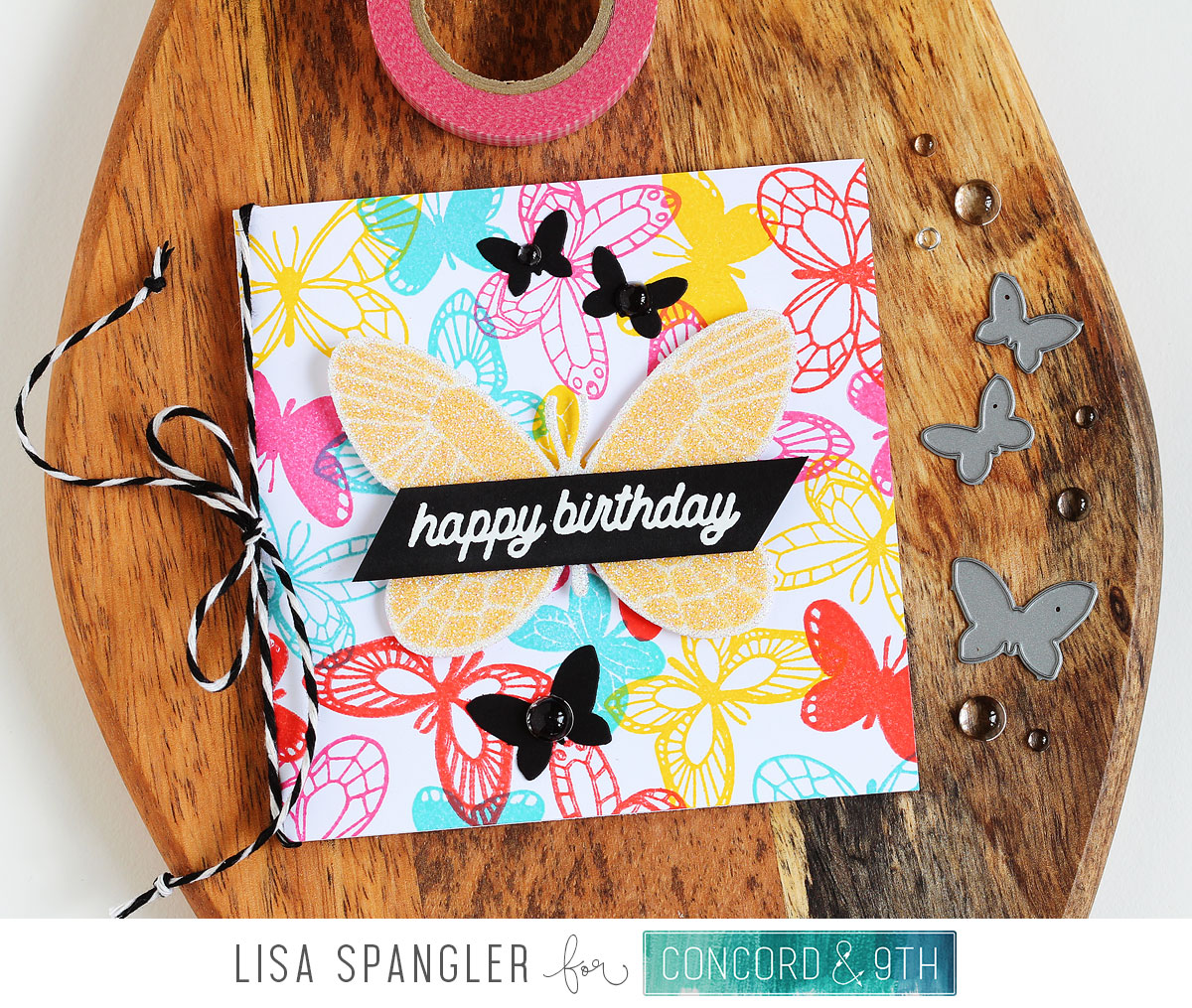 For this version I used new reactive inks from Hero Arts in taffy (pink), fruit punch (red), lemon drop (yellow) and pool party (aqua).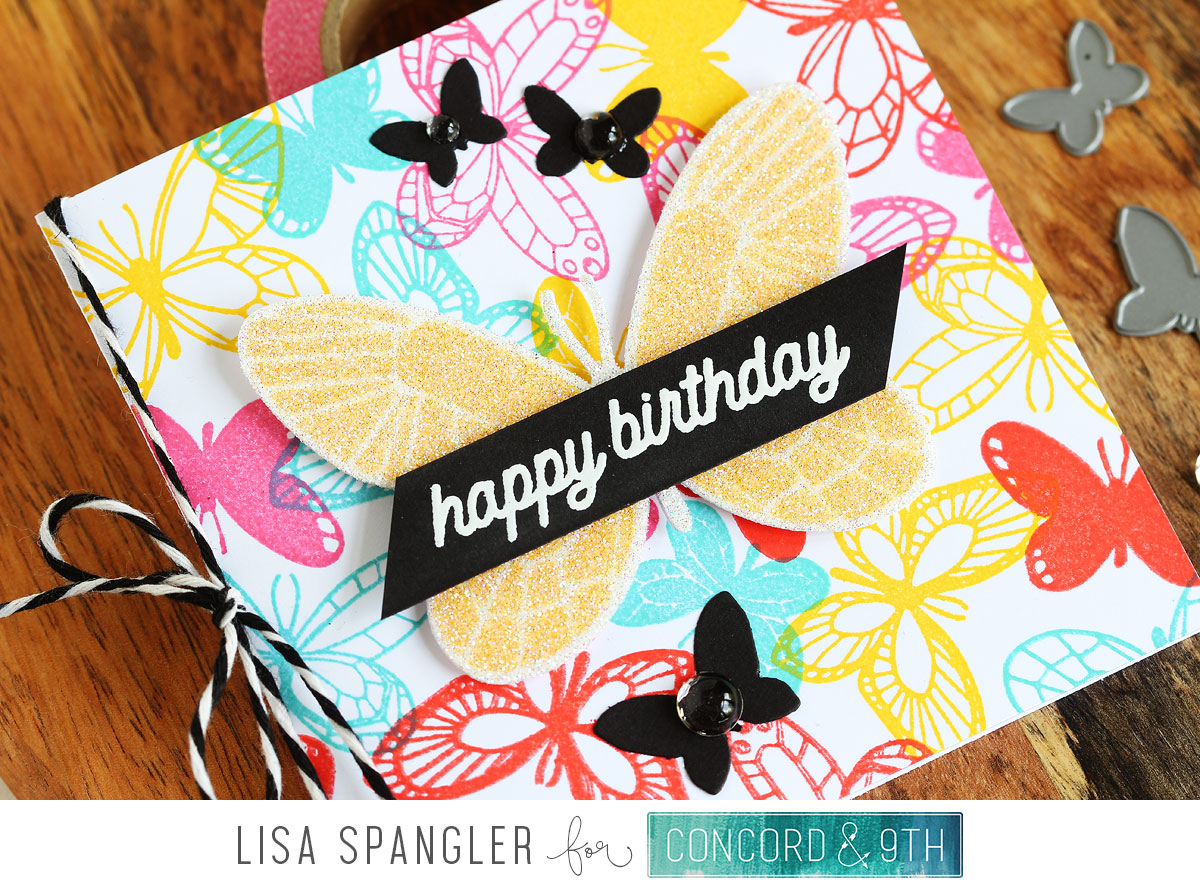 Then I stamped that big butterfly with lemon drop and glittered it up with my favorite new way to add glitter: just die cut the butterfly from an adhesive sheet, stick one side to the die cut and then peel off the backing and add your glitter. I like to work on a piece of printer paper that I fold in half, dump the glitter on there, then fold the paper over and really press the glitter on there with my fingers. The fold makes it super easy to pour back in the jar!
I finished off this card with the three tiny butterflies that are in the Butterfly Love dies and added a crystal droplet to the center.
Supplies
Note that these are my affiliate links so if you make a purchase by clicking the link below I'll receive a small commission at no charge to you — thank you!
First up, the NEW Concord & 9th supplies in the C9 shop:
Now for the rest of the supplies over at Ellen Hutson: